Regions in Italy
There are twenty different regions in Italy. Differences in people from various regions can be noticed in appearance, dialect, and even their attitude. You will find though, Italians are fiercely loyal to their own region, each believing that their region is better than any other in the country. This is extremely true for those that hail from the island of Sicily. Sicilians consider themselves Sicilian – not Italian.
I would also say that wine and food are significant differences in the regions. While northern Italy is considered more of a white sauce and lighter, sparkling wines, southern Italy is all about the red sauce and deep, full-bodied tasting wine. Some recipes, being handed down through generations are made in one area and not even known about in others or, perhaps they go by a different name.
This post contains affiliate links that help keep this website running. By purchasing through our links, we make a small commission at no extra charge to you. Thank you for your support!
Twenty Regions are Listed Alphabetically
Let's discover the twenty different regions and where you will find them.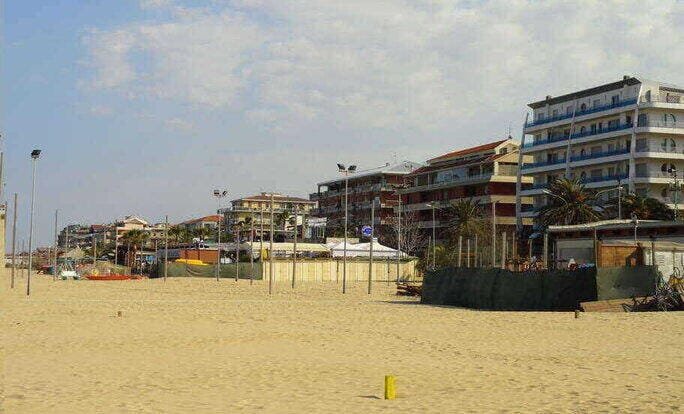 Abruzzo
Abruzzo, located near the center of Italy, is what I would consider a rural part of the country. Gary and I have driven through Abruzzo, but haven't really investigated this region. Towns in this region are located in the mountains and down to its beaches. It's hardly a touristy area as it doesn't boast any major historic main attractions. photo: Pescara
Aosta Valley
Located in the northwest corner of Italy, close to Switzerland and France is the Aosta Valley. The beautiful Alps run right through this region. Dairy is the most important part of the local diet in this area, which includes milk, butter, and the PDO-protected special cheese – Fontina. Also, readily available on the menu are beef, pork, and goat. It's probably one of the most beautiful regions to enjoy the outdoors in Italy. photo credit: Wikipedia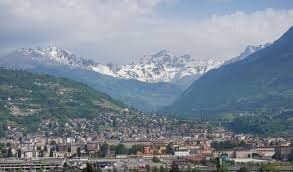 Basilicata
In the "instep" of Italy's boot, you will find the southern region of Basilicata. The Apennines Mountains run right through this area. This area is quite rural and one of our favorite towns we discovered, Matera, is located here. This is the town of cave dwellings and a must-see if you visit this region of Italy. It is a poor region complete with lakes, small towns, and thick forests. See the post on Matera. photo: Matera
Calabria
Calabria is located on the Mediterranean Sea and occupies the "toe" of Italy's boot. Along this coastline, you will find many coves and bays with homes around it. As you venture inland from the coast, It is also complete with mountains like the Basilicata region to its east. Especially relevant – you are forced to use a car or bus here as train travel is quite limited. photo credit: Wikipedia
Campania
The southern region of Campania has lots to offer visitors. Here you will find the famous cities of Naples, Pompeii, the Amalfi coast, and the beautiful island of Ischia and Capri. We enjoyed a few days in Salerno and loved every moment. As you would expect, the seafood from this region is fresh and amazing. See post on Sorrento. photo: Capri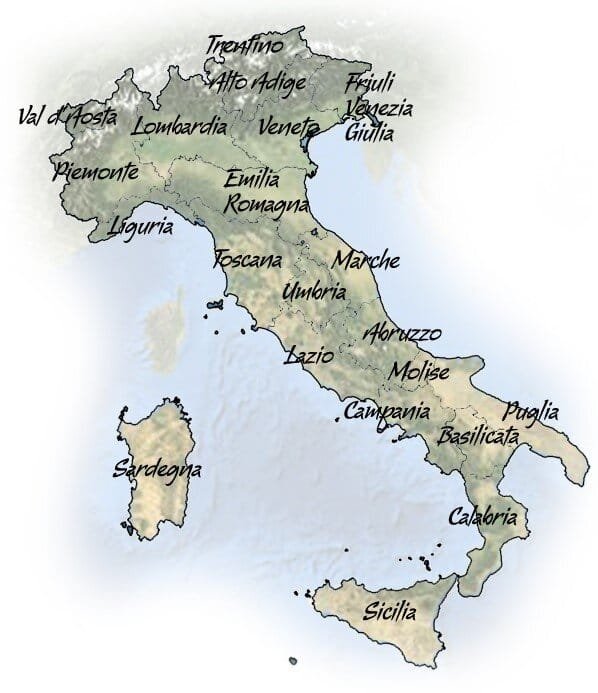 Emilia-Romagna
Located in northern Italy, Emilia-Romagna is the home of Italy's iconic sports cars. Here you will find the factories of Lamborghini, Pagani, and Ferrari, just to name a few. The region also includes the beautiful Renaissance cities of Bologna and Modena. Modena is famous for its dark-colored, delicious balsamic vinegar. In addition, also found here is the pretty town of Parma which is home to Prosciutto di Parma, and Parmigiano-Reggiano. Two of my favorite things. See post on Modena. photo: a factory in Parma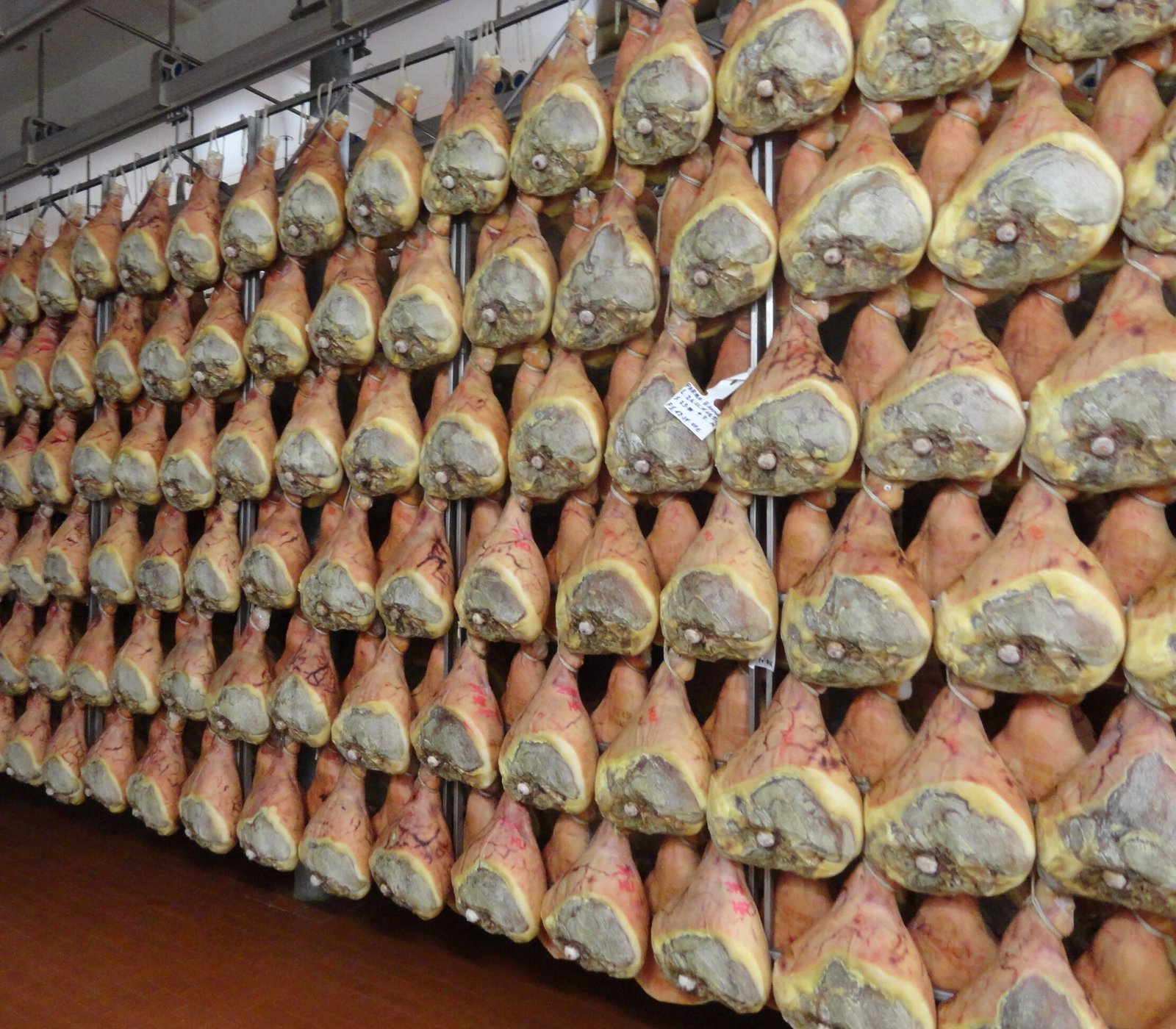 Friuli-Venezia Giulia
Friuli-Venezia Giulia is a tiny region, in Italy's far northeastern corner. It borders Austria and Slovenia and sits on the Adriatic Sea. It's home to the majestic Dolomite Mountains and vineyards producing amazing white wines. Located just a few hours from Venice, this area is one of Italy's least-touristed regions. photo credit: Wikipedia
Lazio
Lazio is a popular region in Italy and home to the famous city of Rome. Centrally located and sitting on the Tyrrhenian Sea, there is so much to see and do in this region. Lazio is the center of Italian political life thanks to Rome being the capital of Italy and the presence of the Italian government. Most of all, it is also the home of the Vatican. Did you know that the Vatican is a separate country within Italy? Read the next section to find out the other. See post on Rome. photo: Rome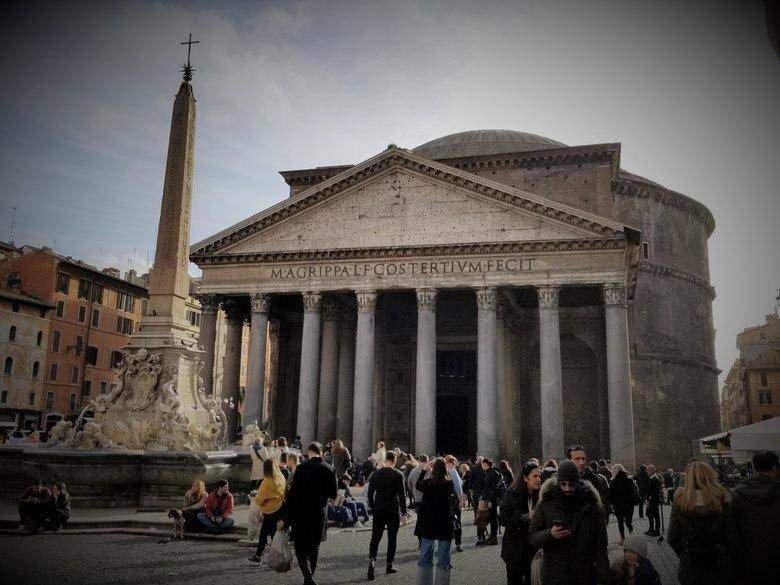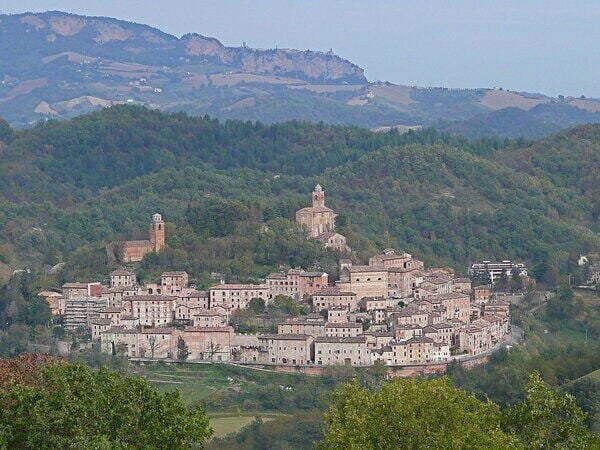 Le Marche
Le Marche sits between the Apennine Mountains and the Adriatic Sea. It is long and narrow hugging the coastline. I have heard that this region is one of Italy's best-kept secrets and less expensive to live in than other areas. San Marino, a small republic sits on the slopes of Mount Titano, on the Adriatic side of central Italy between the Le Marche and Emilia Romagna regions. photo credit: Wikipedia
Liguria
A small narrow strip along the coast in northwestern Italy is the region of Liguria. Its coastline is rocky and filled with cliffs. Genoa is the capital and home of Christopher Columbus. Most people know this coastal area because of the five little towns called Cinque Terre. Travel between towns is only by local train or boat, so no cars will be found on the streets. Also, another famous resort town found here is the exclusive and expensive town of Portofino. photo: Cinque Terre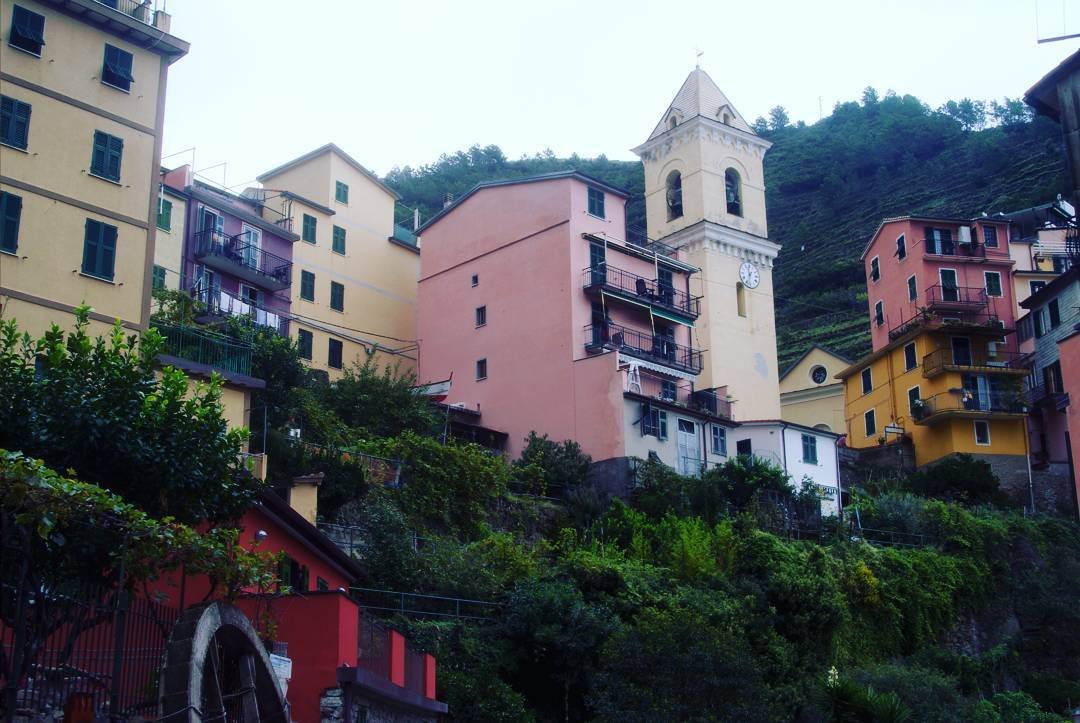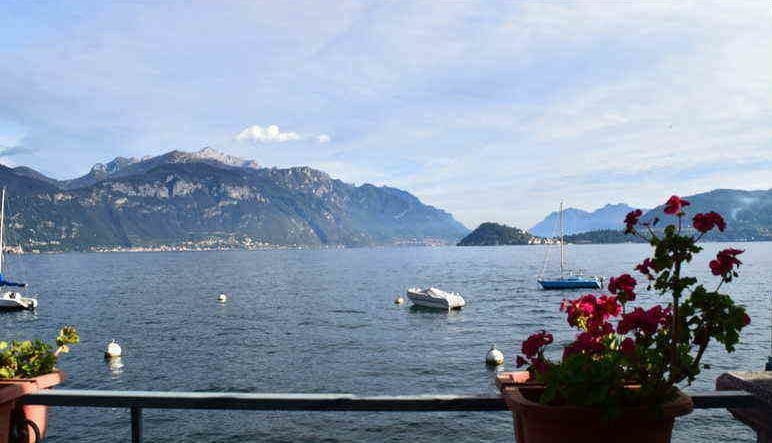 Lombardy
Bordering Switzerland in northern Italy is the region of Lombardy. The capital Milan is the second-largest city in Italy. This area is known for its wealth, industry, and agriculture. But this location also consists of Italy's "lake districts," with magnificent destinations including Lake Como, Garda, and Maggiore. See the post on Lake Como. photo: Lake Como
Molise
Originally, Molise was grouped with the region of Abruzzo up until 1963 and became a region all of its own in 1970. Agriculture rules in this area of Italy and they are a high producer of olive oil and wine. It is a mountainous Italian region with a stretch of coastline on the Adriatic Sea. photo credit: Wikipedia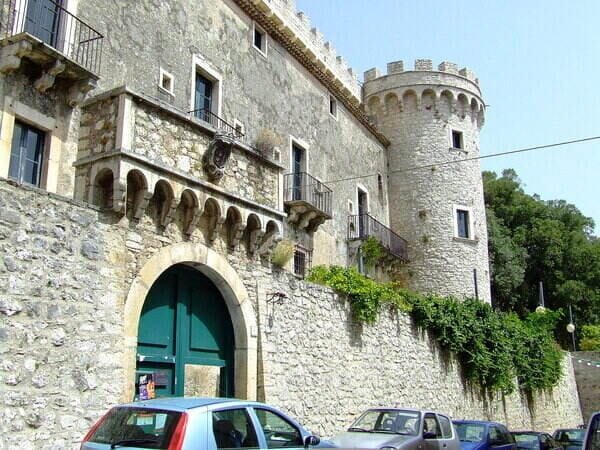 Piedmont
The northern region of Piedmont is surrounded by The Alps on three sides. What is unique? The towns within this area are not located in mountains but on flat terrain – in a valley. Famous wines and some of our favorites are grown and produced here, such as Barolo and Barbaresco. photo credit: Wikipedia
Puglia
The "heel" of the boot of Italy, is the location of one of our favorite regions, Puglia. This region is especially known for its olive oil and the crystal-clear turquoise waters of the Adriatic Sea. Beautiful beaches and excellent seafood are abundant here. One amazing and spectacular town to visit is Alberobello, a UNESCO World Heritage site, known for its unique cone-shaped Trulli houses. See the post on Conversano. photo: Alberobello
Sardinia
Sardinia is a large island located in the Mediterranean Sea and a long-time favorite summer destination of Italians. It is the second largest island in Italy, second to Sicily. It is complete with sandy beaches and a mountainous interior filled with hiking trails. We have yet to visit this island but it is high on our list. photo credit: Wikipedia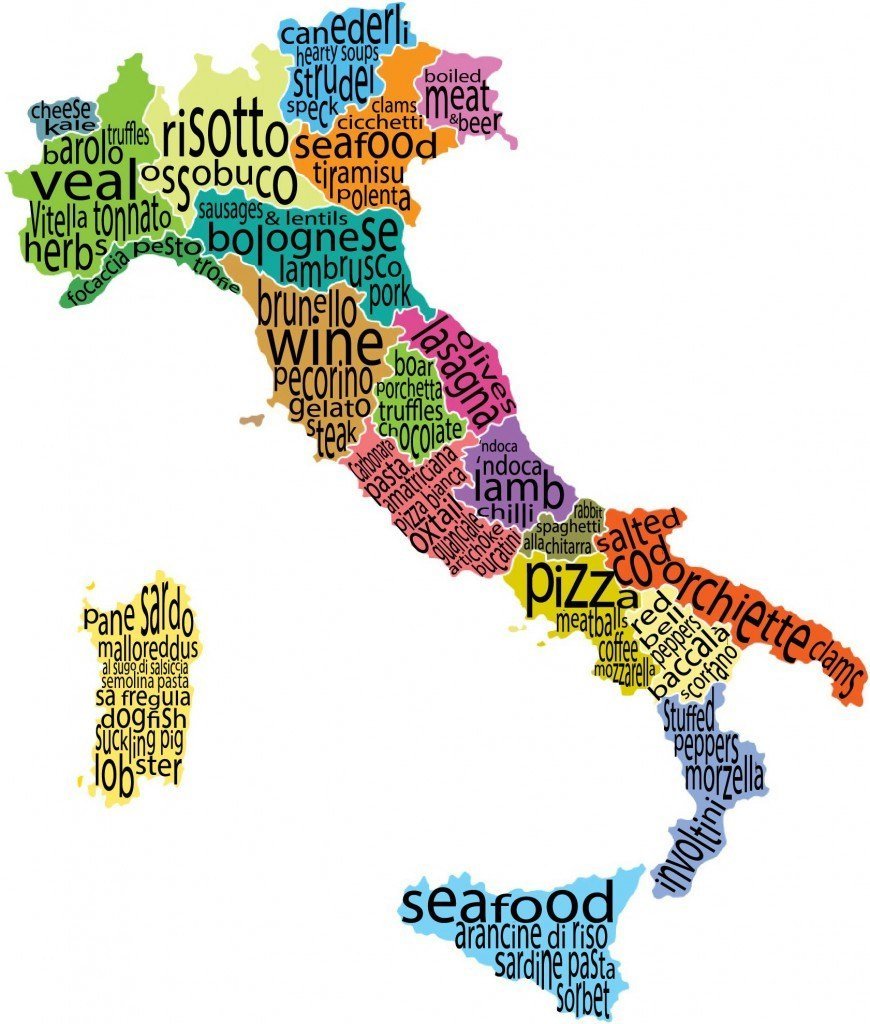 Sicily
The largest island in the Mediterranean is Sicily and it is chock full of history. Those that hail from Sicily consider themselves Sicilian first and Italian second. Sicily has known many settlers and has a mixed heritage of Greek, French, Spanish, and Arabs. Sicily has a cuisine all of its own and some of the best pastries I have ever tasted. See the post on Sicily. photo: Taormina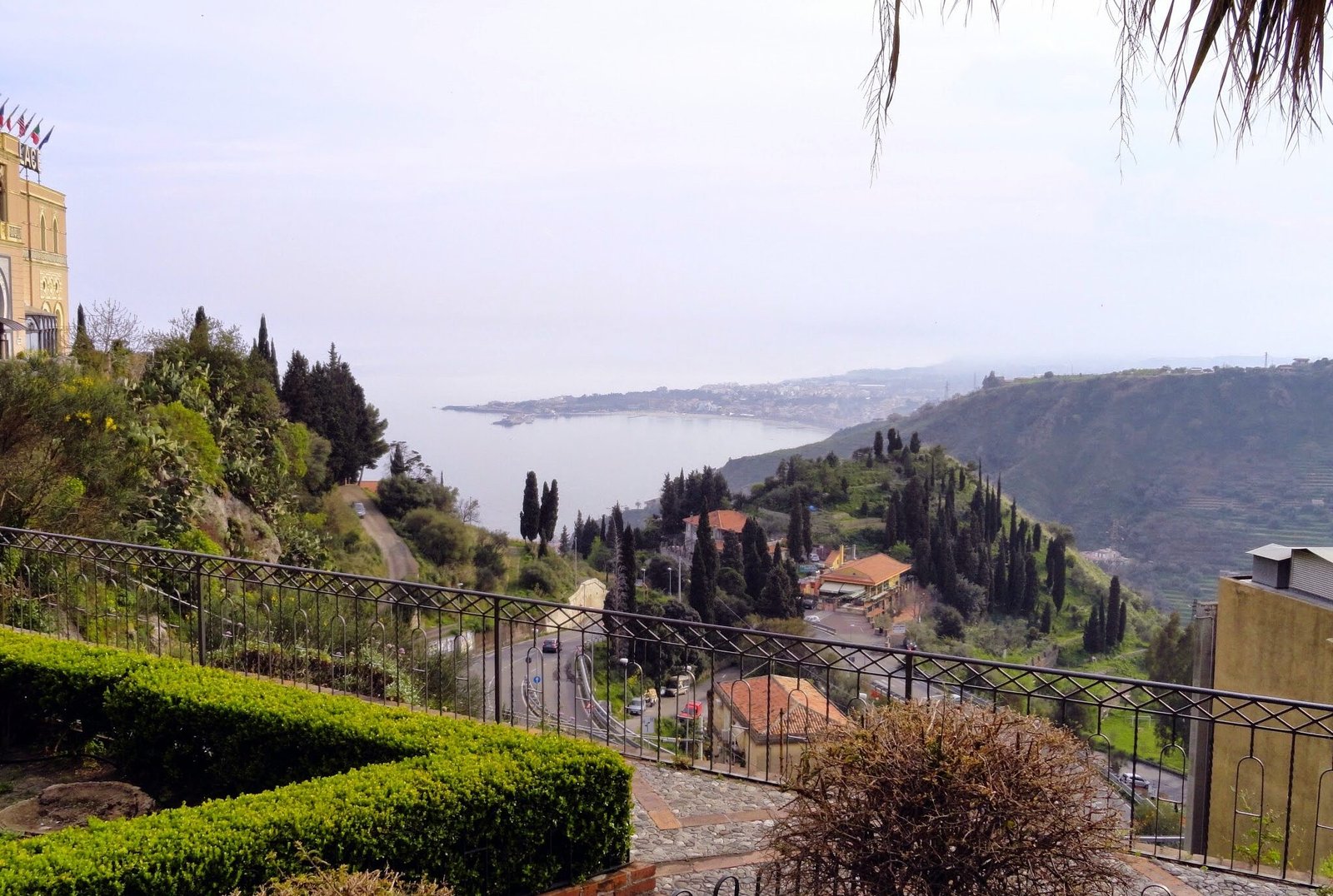 Trentino-Alto Adige
Trentino-Alto Adige is also known as South Tyrol and was once part of Austria/Hungary. It became part of Italy in 1919. This region has lots of German roots in language and cuisine. The beautiful and majestic Dolomites and the eastern Alps are found here. See the post on Bolzano. photo: Trento
Tuscany
Okay, seriously – who hasn't heard of Tuscany? This might be the most well-known region in Italy. The beautiful towns that can be found here are stunning and unique. These include, but are not limited to Florence, Siena, Lucca, Pisa, Cortona, Arezzo, Montepulciano, San Gimignano, Volterra, and more. This region is famous for its rolling hills, cypress trees, vineyards, and the most beautiful countryside. In addition, Tuscany is also famous for its wine, such as Chianti (the black rooster), Vino Nobile di Montepulciano, and Brunello di Montalcino. See the post on Tuscany. photo: Siena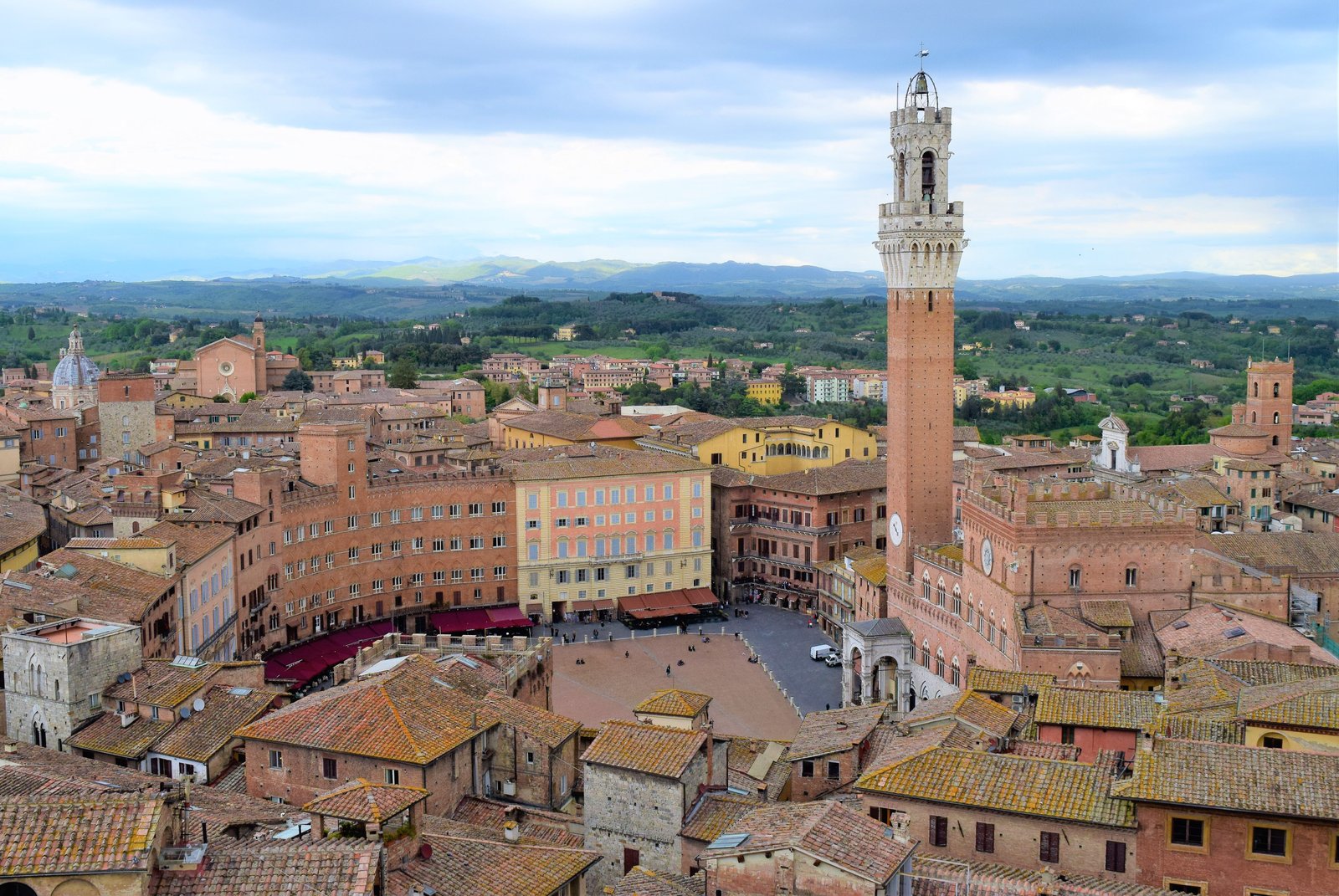 Both these books beautifully capture the essence of Italy, its people, and the strong sense of community that defines life in small Italian towns. With lyrical prose and reflections, Ilene & Gary invite readers to accompany them on a journey of self-discovery and transformation in the heart of Tuscany.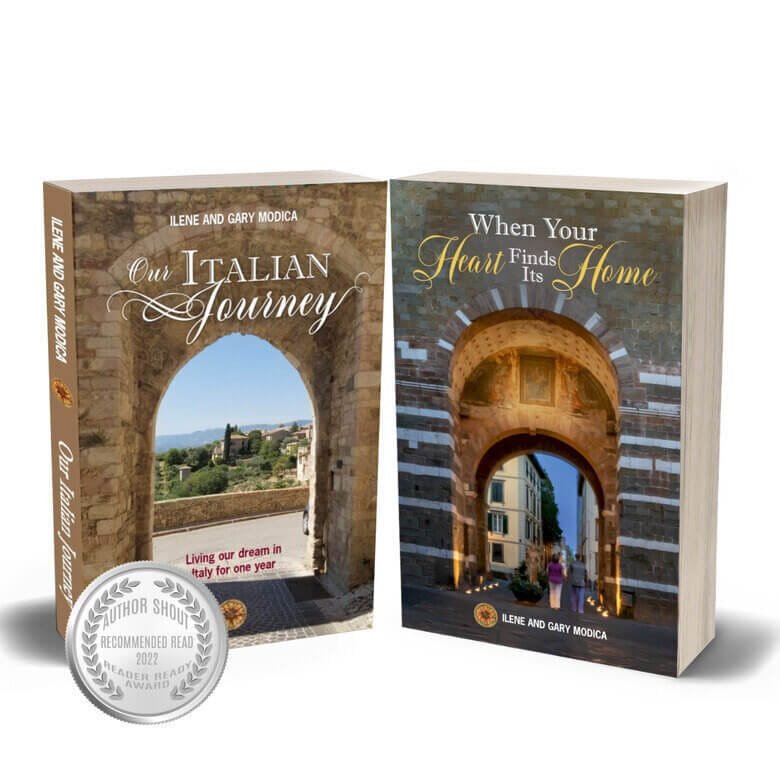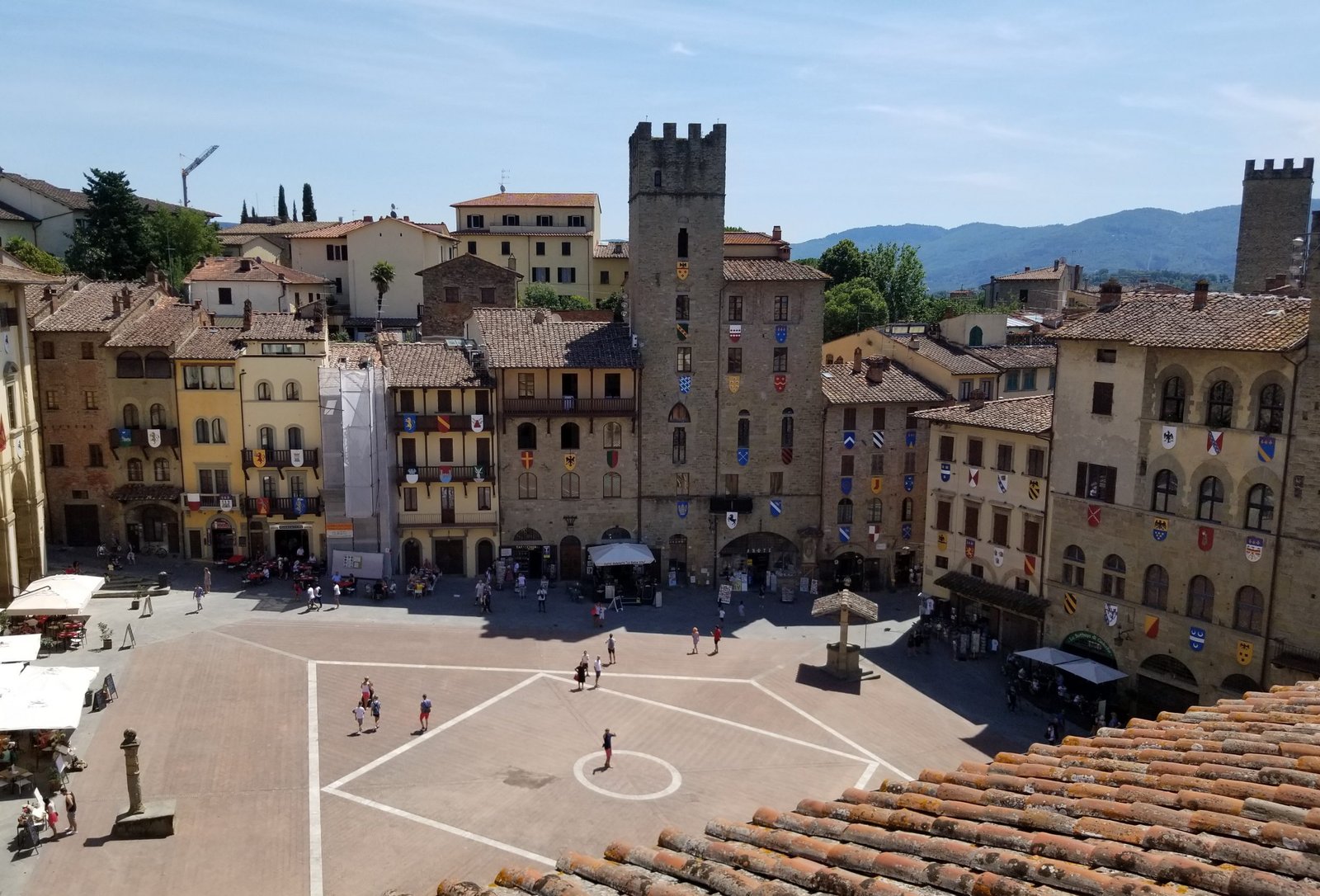 Umbria
Umbria sits directly in the center of this peninsula. This area has a history dating back to the Etruscans. Less known than Tuscany, Umbria is just as amazing, in my opinion. Our favorite towns here are Assisi, Spello, Foligno, Montefalco, and the capital, Perugia. See the post on Spello. photo: Arezzo
Veneto
This region is famous for its capital, Venice. It is one of the most visited towns in Italy after Rome and Florence. Tourism and industry are extremely important here and home to some of Italy's most wines including Prosecco, Soave, and Valpolicella. Top towns to visit here also include Verona, Vicenza, and Padua. See the post on Burano. photo: Verona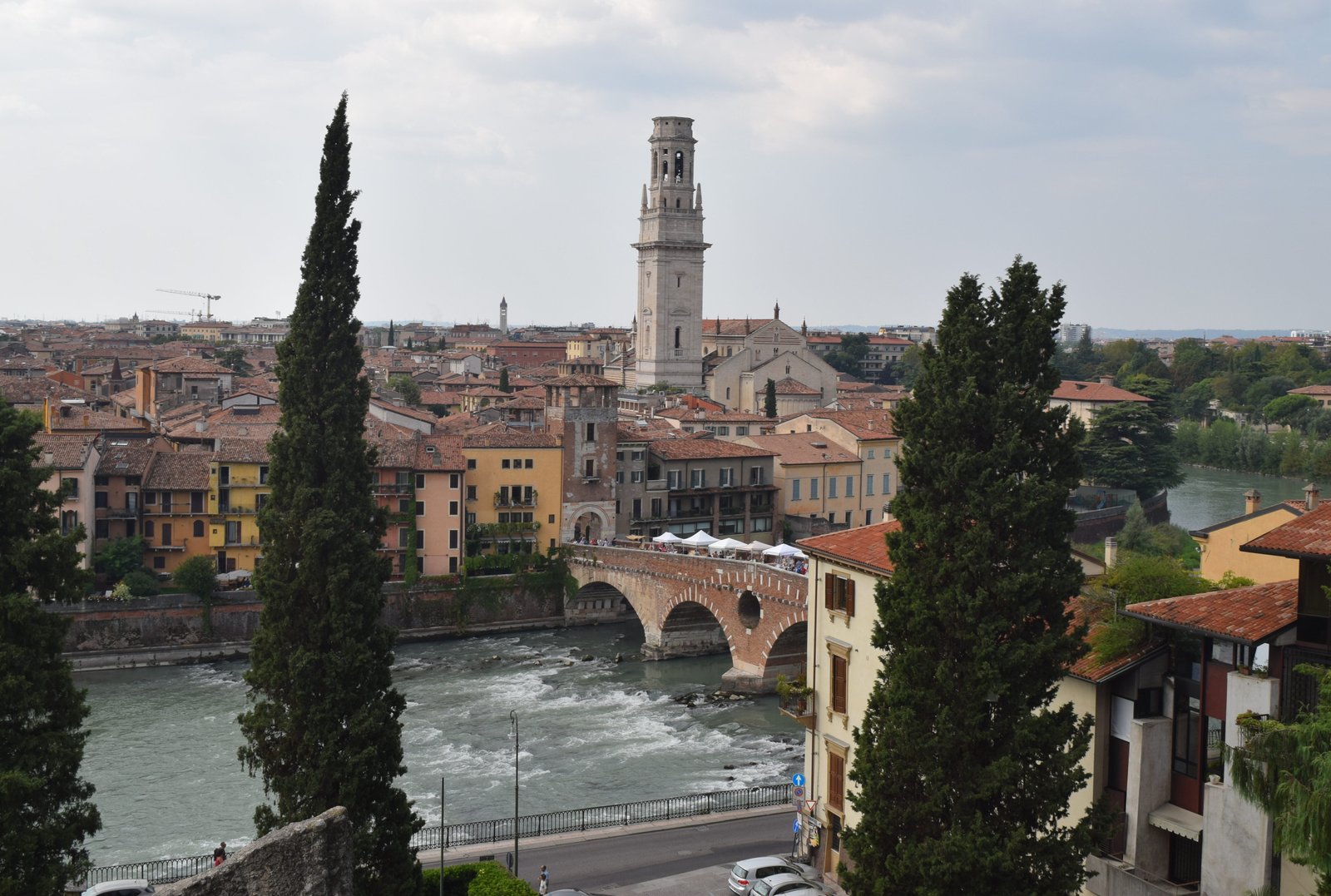 Finally…
As you can see, Gary and I have a great deal more exploring to do in Italy. There are seven regions we have not yet explored and several regions we just need to go back to and spend more quality time. Italy is diverse in its culture, food, wine, and even its people. In the years ahead – we plan to do just that!