Lake Como
Our first visit to Lake Como was in October 2019 when we met our friends from New York there. My best friend Sue and her husband along with their son were heading to Italy for vacation. We decided that we were so close by in Verona – why not spend a few days with them? After all, Gary and I had never seen this beautiful area of Italy.
This post contains affiliate links that help keep this website running. By purchasing through our links, we make a small commission at no extra charge to you. Thank you for your support!
Getting to Lake Como
Since we were staying in Verona, we took a train to Milan. From there, it was a regional train from Milan to Lake Como. After disembarking from the train station in Como, we took a bus to the town we were staying in, Lezzeno. The entire trip took us about 2.5 hours.
Lezzeno on Lake Como
Lezzeno is is a comune in the Province of Como in the Italian region Lombardy. It is on the western shore of the Como-side of Lake Como, just a few kilometers from the famous town, of Bellagio. You can see exactly where this area of Lake Como is located Lezzeno. The village of Lezzeno has fantastic lake views and overlooks Lake Como's only island Isola Comacina and the home to the stunning 18th-century Villa Balbianello.
Enjoying Time with Friends
Our friends thought it would be a perfect "home base" to visit the area and it truly was indeed. It turned out that the apartment they rented was just up the hill from the B&B we stayed in on the lake. They joined us down at our B&B for dinner the first night. It was magical – the amazing company and the beautiful setting.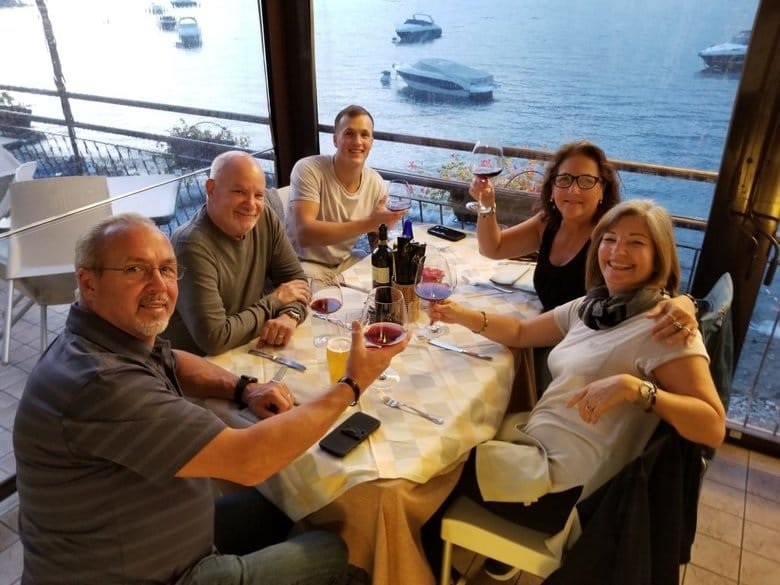 Visiting Menaggio and Varenna
We got to visit two other towns from Bellagio by taking the ferry. They were Menaggio and Varenna. Both beautiful and worth the time to walk around and explore. Menaggio is known for the beautiful promenade around the lake. We took some time and strolled through the streets, investigated a few stores, and of course – had lunch. We actually took a day trip up to Lugano, Switzerland by taking a bus from Menaggio.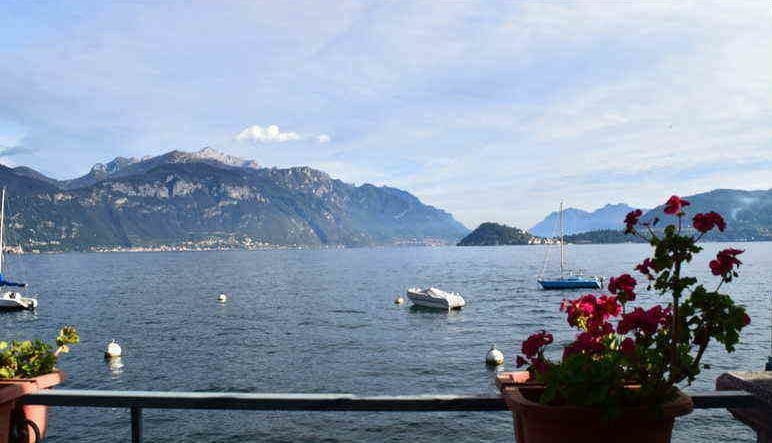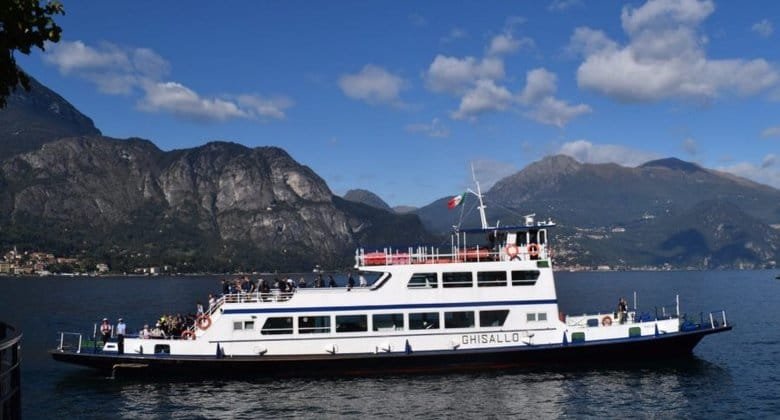 Varenna was very picturesque and also had a lovely walkway around the town. We investigated some small back streets and could see some beautifully manicured gardens through several wrought iron gates.
Looking for things to do when in Lake Como? We found a great website here for more information. Here is another great site for information about the various towns around the lake. Travel Info.