Welcome to our store where we are pleased to have available some eBooks for purchase. Our recent one, Our Return to Italy During COVID is available in other stores too, but because it's special to us, we wanted to also make it available on our website.
Here you will also find links to other products we have designed and locations where they can be purchased.
Check back often as we will be adding items available in our store. If you have any suggestions on an eBook subject, please feel free to contact us! We'd love to hear your ideas! As always, we thank you for your support.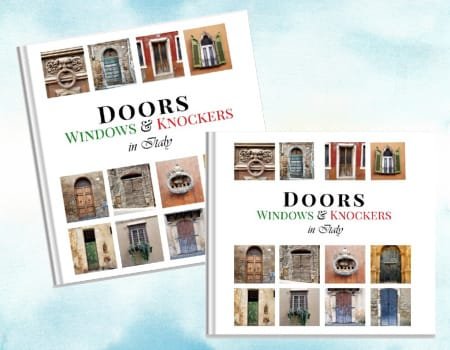 Image wrap hardcover book with a collection of 168 of my favorite photographs taken by me printed on premium paper spanning 35 towns and covering 12 regions in Italy. Photos are divided into a "rustic" group, as well as different color categories. 28 pages – Available on Blurb in two sizes 12×12 and 10×8 landscape
I created these fun, lined notebooks for everyday use, planning, journaling, or just for notetaking. Inspired by travel, gardening, my passion for doors in Italy, and one of my favorite patterns – Damask. Available on Amazon in two sizes. 6×9 and 8.5×11
---
Available for purchase directly from our store…
Our Return to Italy During COVID
Our story- April 2021 - 45 Pages
$3.49
Memories of Florence
Condensed blog information on Florence plus lots of tips! - 18 Pages
$1.35
Memories of Rome
Condensed blog information on Rome plus lots of tips! - 24 Pages
$1.35