Here is a group of our favorite travel tools that make traveling easier. We will constantly update this grouping as we find new products we like.
This page contains affiliate links for products we love. We use these items ourselves, especially for traveling. From time to time we will update this page with new items or replace items if we found a better one – so check back once in a while. We may earn a commission if you make a purchase through one of our links, at no extra cost to you. For our full disclaimer, click here.*
If YOU purchase a product and love it for traveling, please let us know. We might like to try it too!
At the bottom of this page, you will find a professional recommendation. Raffaella assisted us in finding some of our Italian documents regarding ancestry in Italy.
Favorite travel tools in no particular order: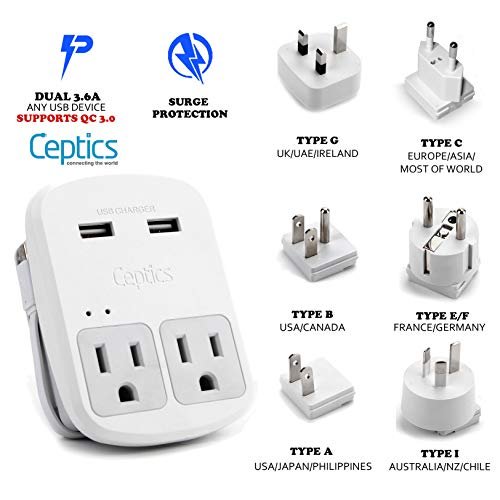 Travel Adapter: I love and use this on every trip we take. Type E/F works in Italy too as we have found out! This little unit is equipped with 2 USA outlets, 2 USB (3. 6a) with Quick charge 3. 0 & Micro USB cable. It is perfect for travel to use with cell phones, laptops & other devices anywhere in the world. Click to find out more or purchase: Travel Adapter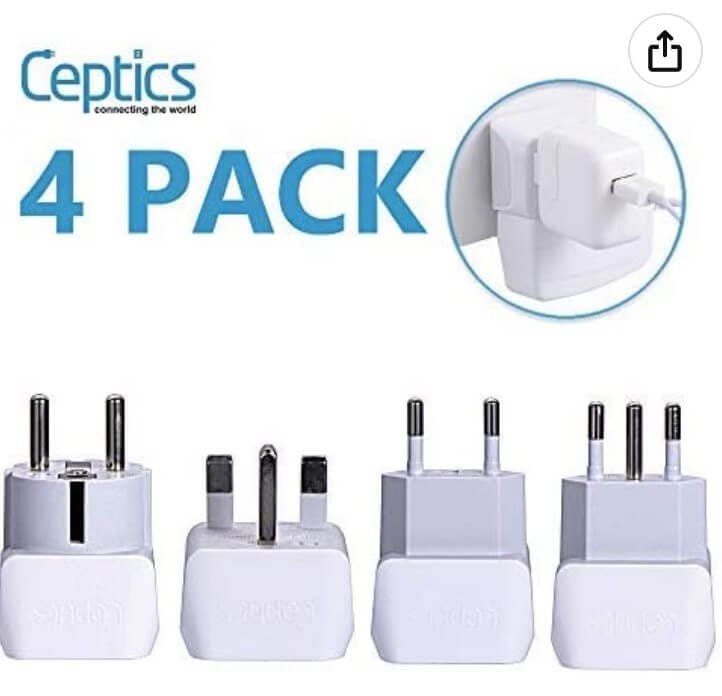 Or another great set of travel adapters by the same company. This set is perfect for travel in Europe and covers Italy, Albania, Austria, Belgium, Denmark, Finland, Greece, Hungary, Iceland, Netherlands, Norway, Poland, Portugal, Romania, Spain, Sweden, and Turkey. 4-Pack Travel Adapters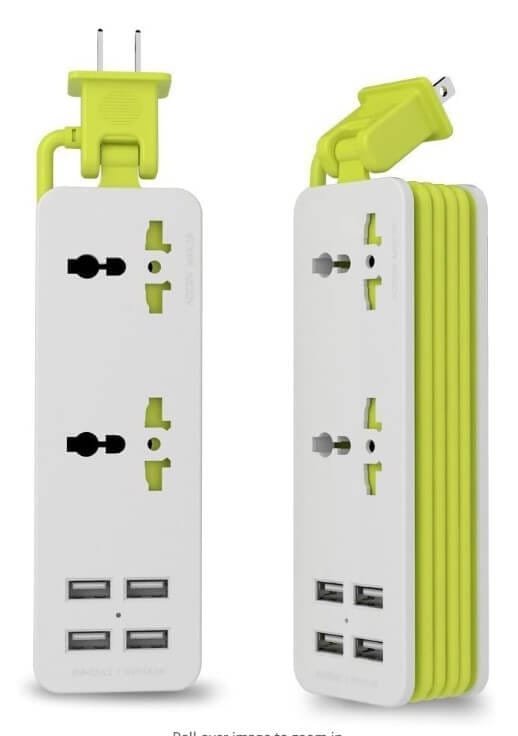 We love this travel power strip by UPWADE. Outlet Travel Power Strip Surge Protector with 4 Smart USB Charging Ports (Total 5V 4.2A Output) and 5ft cord, Multi-Port USB Wall Charger Desktop Hub Portable Travel Charger Charging Station. When we get to our destination- we use the correct adapter to plug into the wall and then all our US products get plugged directly into this strip! Works great on the desk for our computers and cell phones.
Some Favorites Continue With…
---
We LOVE SendOutCards! We share our travel photos and keep up with family and friends' birthdays quickly and easily. Gifts can be included with your card, even gift cards! We send postcards and regular cards – sometimes for no reason at all. Just to let someone special know we are thinking about them. You design it and SendOutCards prints, folds, stamps, and mails it for you the next day!
Did I mention we earn residual income too? Oh ya, baby! We get paid for being nice to people!
If you've never used the system before – send a free card and try it today. SendOutCards
---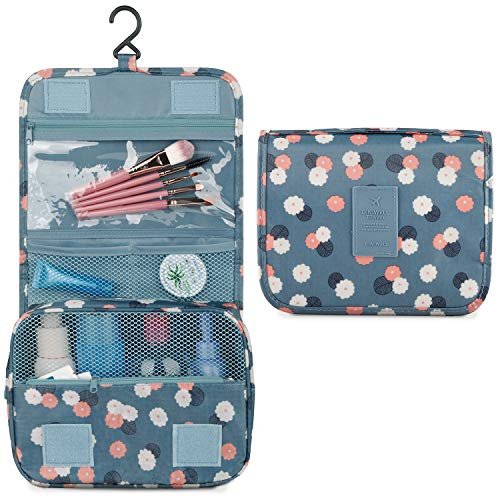 Travel Bags: These hanging travel toiletry bags are great for organizing cosmetics and medications. They are waterproof and come in a huge amount of colors. Some are even geared for young girls with unicorn prints and more. Check them out. Great to have when traveling as counter space is not always available. Click here to read more or purchase: Travel Bags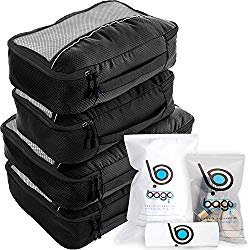 Fantastic Travel Cubes: These cubes are amazing and keep everything in the right spot. I got black for Gary and pink for me and an extra set of a mix of both so we could each have another 2 bags. They are a great way to even put things in an overnight bag. I got a few small ones just for little items. They are great for keeping long sleeves separate from short ones when I don't need to unpack everything! These are my new favorite things! Fantastic Travel Cubes
Travel Handbags/Purses: These bags are amazing. They are light and easy to carry and some are filled with security options! You can indeed use them every day, but I especially love them for traveling. Great colors and styles! Travel Handbags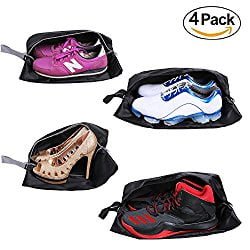 Waterproof Shoe Bags: These waterproof shoe bags are amazing. When doing any hiking and then having to pack the next day – these are a lifesaver! It keeps all of our clothes clean so we never have to worry. Click to read more or purchase: Travel Bags for Shoes
---
Favorite travel tools regarding travel books: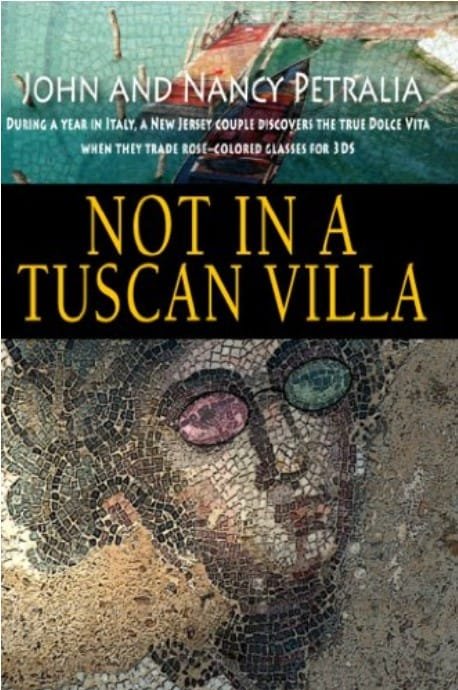 Authors Nancy and John Petralia have become best friends – friends that Gary and I have yet to meet in person! This couple changed our lives after reading this book, we followed their path and lived in Parma, Italy for 90 days. They also recommend a town in Puglia for our two-month stay in 2019. The family that owned the house we rented was as wonderful as they said and the town was perfect (Conversano.) Since then they have written another book but it really all began with this fantastic book about their year in Italy. We highly recommend this book. Follow them on Facebook and if you haven't read this… you should! Not in a Tuscan Villa
Their Facebook page Facebook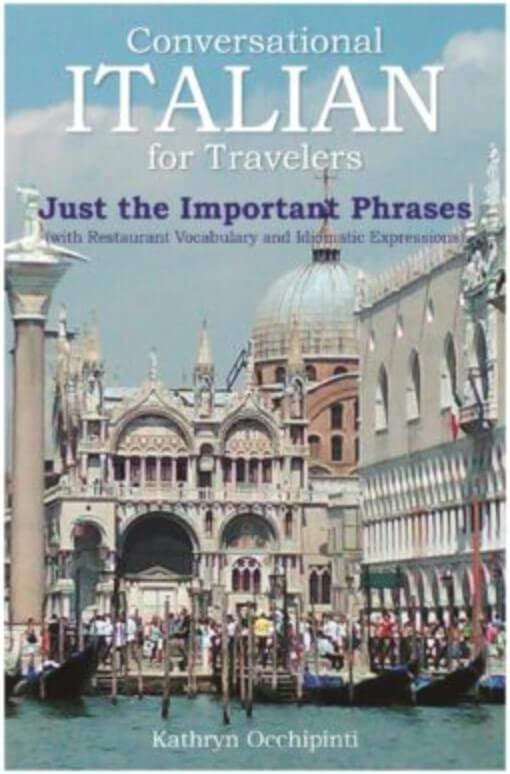 Author Kathryn Occhipinti has become a friend through social media. She sent us this book to get our thoughts about it. We love it. It is a great little book – packed with just the right information. A must as a traveling companion in Italy.
If you order, please consider emailing orders@stellalucente.com after your purchase and tell them you saw the information about this book here at "OIJ." This way we can get credit for referring you to Katheryn's website! Thank you. Pocket Phrase Book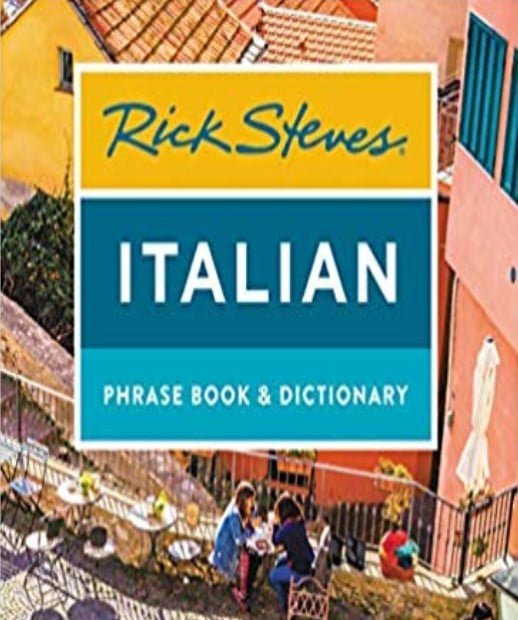 Rick Steves: Rick Steves, a bestselling author of travel guides to Europe, offers well-tested phrases and keywords to cover every situation a traveler is likely to encounter. This handy guide provides key phrases for use in everyday circumstances, complete with phonetic spelling, an English-Italian and Italian-English dictionary, the latest information on European currency and rail transportation, and even a tear-out cheat sheet for continued language practice as you wait in line at the Sistine Chapel. Informative, concise, and practical, Rick Steves' Italian Phrase Book and Dictionary is an essential item for any traveler! Click to read more or purchase: Phrase Book & Dictionary
Professional Recommendation
If you are interested in finding information on your ancestry, we have a recommendation for just that. She is located in Italy and you pay her for her through PayPal. She is very thorough and found many documents we needed for our dual citizenship.
Raffaella Matera
suanj_it@yahoo.it