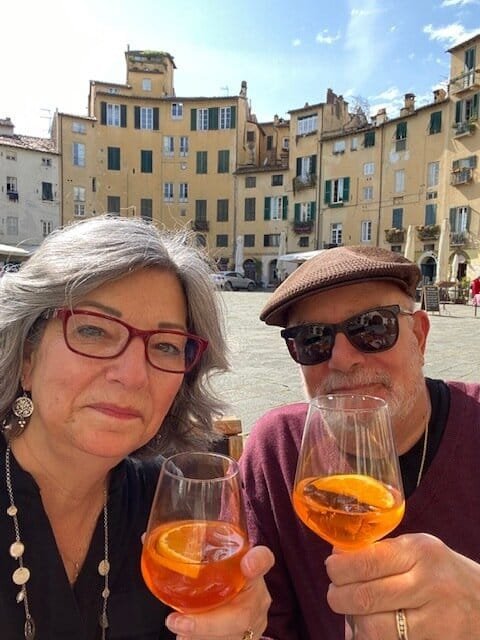 Welcome to our "Interviews page with Ilene and Gary" where you can find more information about Our Italian Journey and us – Ilene and Gary Modica.
We have been very fortunate over the years to have a few special people recognize us – and our journey. We enjoy sharing this information and hope you enjoy the videos, podcasts, and some posts about us.
Interviews with Ilene & Gary

---
June 2021:

Interview with Trending WWW and W

What a great process and interview with Paul and Laine from Trending Who What Where and When. What a compliment when they found us and asked us to share our story of the book and blog. Thank you both!
---
April 2021:

Second Interview with Mi.0 – this one with Dawn!

We were quite honored when Dawn requested to do an interview for our favorite group. They just started the concept of doing author interviews and she requested we be the first one. Dawn is amazing and an author herself! It was fun and we can't thank you enough Dawn!
---
Through this link, you can choose to see the video or, just listen to the podcast. Thank you Bob for a wonderful interview.
---
May 2019:

Mi.o – Modern Italian Network Interview

We were thrilled when Gina and Matteo from Mi.o wanted to interview us when we were in Florence in May 2019. We truly love this group of people and were more than happy to participate. We appreciate them asking us to share our story.
---
Cinzia from Instantly Italy saw us on Facebook and wanted to get to know us better and write about our story. We were happy to answer her questions and enjoyed the interview process with her.
---
Subscribe for new posts delivered straight to your mailbox.
We'd love to have you along for the ride!