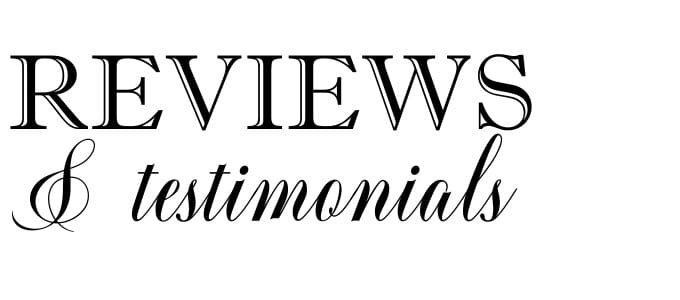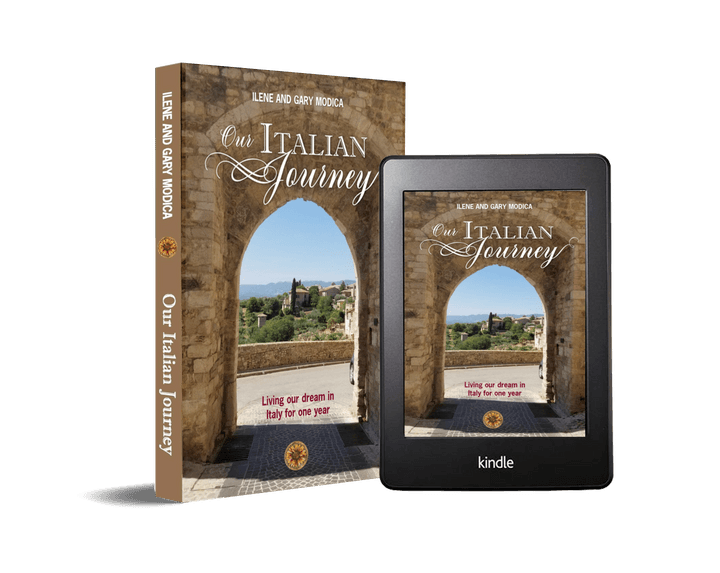 It's all about reviews and the buzz people create. Reviews are so important to the success of a book – any book! They help with algorithms and creates verified tags. It is a digital world whether we like it or not and frankly, I admit, I look at the back of a book before I purchase one.
We would appreciate reviews and testimonials through any social media and especially Amazon, Goodreads, anywhere you find our book.
If you post something, please remember to tag us so we can thank you and use it in our marketing campaign. Email us too with any reviews or testimonials so we might add it to this page!
We are excited about this new journey of ours. Never in a million years did we think we would become authors. Telling a story about our most wonderful year spent in Italy. Of course, 2019 will always be special to us, but we know through our travels we will have more amazing stories to share on the blog.
Grazie mille – thank you!

I've just finished reading this book for a second time. We've been missing our usual annual trips to Italy due to the pandemic so I got a stroll down memory lane by reading Gary and Ilene's book again, chock full of interesting topics such as food, wine, markets, local vendors, apartments and local ceremonies and customs. We've been to some of the towns they visited and there were many that we haven't been to. Their descriptions make us want to add those towns to our own bucket list when we can return to Italy. And I especially enjoyed their adventures with train schedules. In almost every chapter of their book Ilene and Gary reminded me how incredibly helpful, friendly and welcoming the Italians are, which brought back my own memories of many special people we met while in Italy. Bellissimo to Gary and Ilene!

Wendy Telford
What a truly wonderful journey! The authors took us – readers – to Italy. It was very nice reading and following their adventures and I hope another book will follow soon! I certainly will recommend this book to people who like to read wonderful travel memoirs. Without no doubt, I give Italian Journey a 5 star rating!

Kathleen Van Lierop
As avid European traveler, I always enjoy reading the experiences of others, and Our Italian Journey does not disappoint. Our Italian Journey was hard to put down, from the beginnings with Gary and Ilene's acquisition of Dual Citizenship to the end. I really enjoy that Gary and Ilene would each have a separate section to provide their particular feelings and views. It was great to read of all the places Gary and Ilene visited in Italy and all the friends they made along the way. Throughout the book their love for each other resonates. The book is well written, very easy to read, yet hard to put down, and inspiring do some Italian traveling. I highly recommend

Romie
I love Italy and have been on various occasions so, for me, this was a delight to receive and read. Ilene and Gary take it in turns to relate their story, picking up where the other left off, I enjoyed it immensely. After a long three-year ordeal, they obtain their dual citizenship and are in pursuit of their lifelong dream, spending a year travelling through Italy. Having previously visited Italy many ties they decide to make Rome their first base where they spend a few months before staying in other places like Sicily, Venice, Tuscany, Naples, Sorrento. Travelling all over and trying to decide the best place to buy their Italian home. Part of their pilgrimage includes going to Gary's grandfather's home town Licodia Eubea in Sicily. Gary is now the only Italian citizen in his family, the emotions of this milestone show in his writing and is very moving. Throughout they describe the wonderful sights which bring back happy memories, not forgetting the delightful Italian food. Their passion for each other and their beloved Italy shines throughout the book. I highly recommend reading this.

Linda Hawkswell
Best memoir ever! 5 Cannoli! I have read several of these type of memoirs of Italy and this takes all the cannoli. I love that even though both husband and wife tell the story there is a smoothness of voice between them, reflecting perhaps of their marriage. As self-published books go, these folks did their homework and the book is pretty much error free. Their descriptions of the places they visited are vivid and authentic. Their style is down-to-earth. Boo to the reviewer who griped that they could only do this because they were dual citizens…not true. Many Italian Americans have no clue that they may have the right to dual citizenship. These two have guts and a caring heart to do what they did. A great read, don't miss it.

Elliana
I am always in search of books that lay out the good, the bad, and the ugly of real life in Italy. We have traveled to most of the major cities covered online in travel blogs extensively but are now interested in visiting smaller towns & villages and this book is exactly that. The Modicas were lucky enough to do what most of us only dream of. I so enjoyed adding to my list of places to explore in Italy as well as learning a few we can pass on. If you have dreams of visiting the gorgeous countryside of Italy for the first or twentieth time, read the insights Gary & Ilene share first. Cannot wait for international travel to open up once again so I can start checking off areas added to my wish list.

Barbara Winshurst
I loved this book as the witty and wonderful couple, Ilene and Gary Modica, narrates and navigate throughout Italy in search of the perfect place to call "home." Our Italian Journey was both informative and delightful as they take turns describing the people they meet, villages, meals, duomos (cathedrals), trail ways and scenic routes. Their journey becomes so much more when Gary returns to his "roots" and walks the paths his beloved grandfather (Pop), and family had lived so long ago. They made everyday count, sharing their strengths, disappointments, recommendations and determinations. Ilene often phrased, "if we can do this, anyone can." They are such an inspiration in their love for one another and their commitment to living their best life, in Italy. I certainly am looking forward to reading a continuation of their journey to find out where they end up hanging their hats. Italy is now #1 on My bucket list, thanks to the Modica's

Cynthia Vance
Our Italian Journey is about having a dream and doing everything in your power to achieve it. Gary and Ilene took on the arduous task of acquiring Italian citizenship, applying for Italian passports, and leaving their family & friends for an entire year to live out their dream of residing in Italy. At any point, they could have given up on that dream, but instead perserved. Regardless of what your dream may be, this memoir truly inspires the reader to overcome all obstacles and have a lot of fun along the way!

Gina Andracchio, Community Leader of mi.o; an online community for people passionate about Italy
A beautifully written, emotional read. Not only did I feel what Gary and Ilene felt, I believed there were times I was physically with them on their journey. I was immersed in some of the most amazingly beautiful settings, it was very difficult not to want to go immediately online and book my next flight to Italy. I have a new list of places to see, things to do, and ways to do them.

Susan Kuehne
Experience the dream of a loving couple while they travel through Italy. You will share their encounters with old and new friends, learning a new language, experiencing traditional festivals and of course the fantastic food and wine of this beautiful country! Bravissimi!

Pat D
One of my favorite ways to press pause on the stresses of life is to dive into a good book. With travel being on hold for the near future, I recently chose to drift away through the real-life tales of two travelers as they share their charming adventures and personal experiences in Italy. Gary and Ilene's journey through this enchanting country is genuine, warm, and welcoming, creating an enticing atmosphere that reminds me of how I romantically envision the history and culture of the region. Their story brings to life the many towns and monuments they visited, the authentic cuisine, and the people and customs they encountered – some of the greatest gems to uncover during travel! Interestingly, their story also includes many helpful tidbits to those who want to visit The Boot in the future (the hotel in Matera that is literally built into the cave of a mountain is now resting high on my bucket list). Their travels were not without some trials, reminding the readers to be methodical when planning their own trips to a foreign nation. I also appreciated their honesty when describing the pitfalls and barriers that occasionally sprung up. In the end, I can easily see why they took the leap of faith; their stories are captivating and have influenced my life goals for the future. I don't know if I'll ever be able to give in to my wanderlust to the extent the authors did, but Our Italian Journey has both piqued my interest in expanding my horizons while also satisfying my desire to (virtually) get out of town for the weekend.

Christopher Fleegle

Our Italian Journey is a beautifully written memoir, full of realistic, charming and delightful people.
Every page made me feel I was there with Ilene and Gary, enjoying each Italian village not only getting to know the locals but struggling with the language as well. If only I could taste the food too! The descriptions of each town is great. I'll definitely reference that when planning our next trip.

I've been following Ilene and Gary's blog, Our Italian Journey, since the beginning of their adventure, and I was delighted to see they'd written a book about their travels! This book is a love letter to Italy, and the three-year culmination of their life-long dream to become Italian citizens! Their story is also a tribute to the desire many Americans have — to return to the land of their ancestors — and a chance to imagine life in small villages with cobblestone streets and flower boxes attached to ancient walls. From loving descriptions of the exquisite food to stories of all the lovely people they meet through this year-long adventure, you'll find a treasure on every page. I highly recommend this book!

Since I may never have the opportunity to live in Italy through every season, living vicariously through their year there is a gift to me. I felt like I was on a trip to Italy every time I picked it up. And it is a book I can return to again and again if I want a quick reminder of what it is like to be in Italy. Also, they are inspiring me to make the most of my next opportunity to travel to Italy when we are able to once again. Ilene and Gary were brave enough to live their dream and share it with us. Through reading their book I was glad to be a part of this adventure!
Subscribe for new posts delivered straight to your mailbox.
We'd love to have you along for the ride!