"When Your Heart Finds Its Home" We searched for our "perfect Italian town"… did we find it? What has living in Italy been like for us?
"Our Italian Journey" Can you imagine living in Italy for one full year? This was always our dream and a promise we made to one another if it came true.
This first book is our travel memoir and personal adventure, which changed our lives forever. In Our Italian Journey, you will discover our desire for a genuine experience with an Italian family and how this dream came true while staying in the little town of Scafati. A memory we will always cherish. We know you will enjoy our stories and witty insights about new Italian friendships, reconnecting with old friends, meeting up with subscribers to this blog, and the countless experiences through the various towns we stayed and explored.
In this book, we provide an entertaining look at life in Italy. A journey with a bit of history thrown in (not too much,) traditions, and culture – written from our hearts. You might learn a few new Italian words and phrases but this is not a language-learning book – not by any means.
Experience and appreciate Italy's charm and appeal while joining us in the laughter. We divulge some of the trials and tribulations we encountered along the way and share some memories of past visits. Through this journey, we eat and drink our year through Italy visiting 8 regions and 46 cities; including Sicilia and—Licodia Eubea, our new Italian birthplace. We share the amazing experience of obtaining our Italian birth and marriage certificates during our adventure in Sicily.
Take a peek at our one-year book anniversary celebration on this post.
Our Second Book…
Our second book, When Your Heart Finds Its Home is the continuation of Our Italian Journey, but it can stand alone as its own memoir. In this book, you will discover how the pandemic hindered but didn't deter us from fulfilling our dream. It is the conclusion of searching for our "perfect Italian town," and what life is like living in Italy.
It's all about the search for "home" and what it means to us. If we're lucky, home can bring forth a new life, full of possibilities. These possibilities came to fruition for us in Lucca. A home is a feeling… not a place. Perhaps if you are searching for something more in life, a bit of searching – and travel – may help you find it.
Writing Together
We hope you enjoy both our perspectives by our writing alternating chapters in both books. Both of these books have been a new adventure for us and a bit outside our comfort zone. We invite you to take a glimpse of Italy through our eyes as new Italian citizens.
Both our books would make a great "Italy Read" prior to an upcoming visit to Italy or for someone who just enjoys the Italian culture and would like to experience it firsthand with us.
"Our Italian Journey," is a memoir written during a year in Italy experiencing the seducing charm of the country, twists and turns, and humorous moments along the way. This experience changed our lives forever. Join us and let us be your guide to some of the most beautiful places in Italy.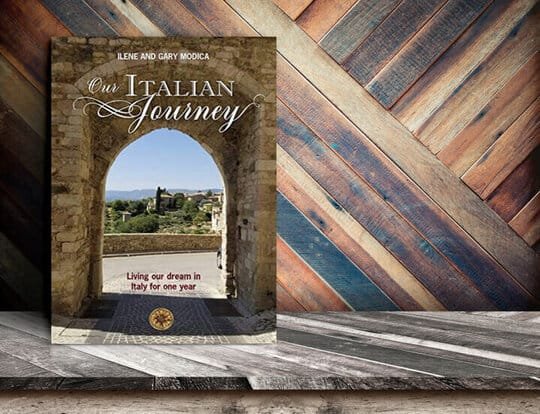 "When Your Heart Finds Its Home" is a stand-alone memoir but also a continuation of Ilene & Gary's first book, "Our Italian Journey." The possibilities of a new home came to fruition for them when they finally found their "perfect Italian town."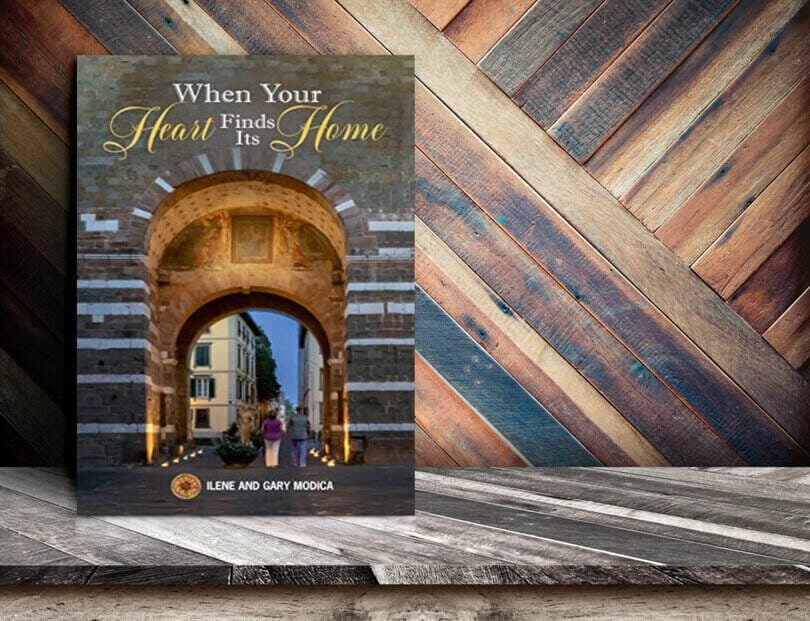 Please take a moment to visit our other pages about these books on the main menu!
Follow Us Here: