Week in Sicily Visiting 4.25 Towns
I'm sure our title, "Sicily 4.25 Towns" has piqued your curiosity. After all, what could a quarter of a town be? In Sicily anything is possible; believe me!
This post contains affiliate links that help keep this website running. By purchasing through our links, we make a small commission at no extra charge to you. Thank you for your support!
Sicily is so unique in its culture and people. Things are different here. I remember back in 2012 when we were in Cefalu and I was trying to call the airport on a Sunday. No one answered the phone at Alitalia. I made a comment to the concierge at our hotel that I forgot I was in Italy. He corrected me right away saying, "NO, you are in Sicily!" Yup, I was told. The people of Sicily consider themselves Sicilian first and then Italian second. Sounds a bit odd considering Sicily is part of Italy but it is the way it is and has been for thousands of years.
The dialect in Sicily is a bit different too when speaking in Italian. Gary grew up with his Sicilian grandparents and that is what they spoke so actually, he understands it better.
The roads are narrow and most are in rough condition. Sometimes you think you are driving on a one-way road only to find a vehicle coming the other way. How are you going to pass each other; who will give in first to move over into the weeds on the side of the road?
We had never visited the western coast of Sicily until this trip. The main reason for this trip was to visit the town where we are now "official residents," pick up our Italian birth certificates and see the town where Gary's grandfather was born.
I found that I was disappointed with this trip as we found garbage everywhere along the road. The countryside is so beautiful and then you have a spot just filled with garbage. No rhyme or reason to it. It wasn't just in one city but throughout our trip this time. I mentioned my sadness to our B&B host, Carmelo in Licodia Eubea, and he acknowledged it's a problem.
Marsala
We began our week-long visit to Sicily in Marsala. Have you ever tried Marsala wine? It is quite good and yes, that is what they are famous for. We stayed at a really nice hotel which was just outside the historic city center. The Residence Le Isole, Vicolo delle Saline, 27 was a bit modern for my taste but clean and extremely comfortable. Marina gave us great tips on places to eat and things to see; even in the winter! We would recommend this hotel.
The historic center was clean and empty of street beggars. We actually met a nice couple from Michigan and wound up having lunch with them at our favorite restaurant, Pino's (you can find more information about this restaurant on the main menu/food/restaurants of this blog).
A short car ride to the lagoon to see the Marsala Salt Flats. Of course, they are closed this time of year but we took some amazing photos. I can only imagine how amazing this place is during the season!
"Our Italian Journey," is a memoir written during a year in Italy experiencing the seducing charm of the country, twists and turns, and humorous moments along the way. This experience changed our lives forever. Join us and let us be your guide to some of the most beautiful places in Italy.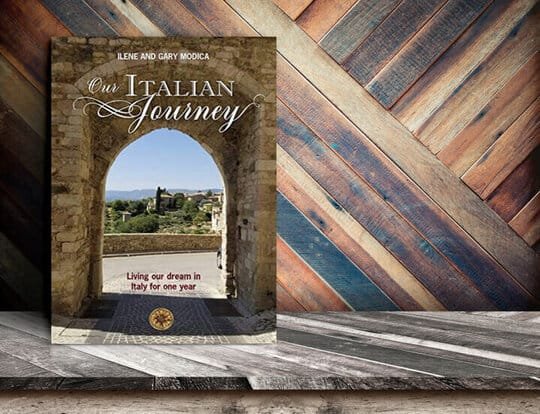 "When Your Heart Finds Its Home" is a stand-alone memoir but also a continuation of Ilene & Gary's first book, "Our Italian Journey." The possibilities of a new home came to fruition for them when they finally found their "perfect Italian town."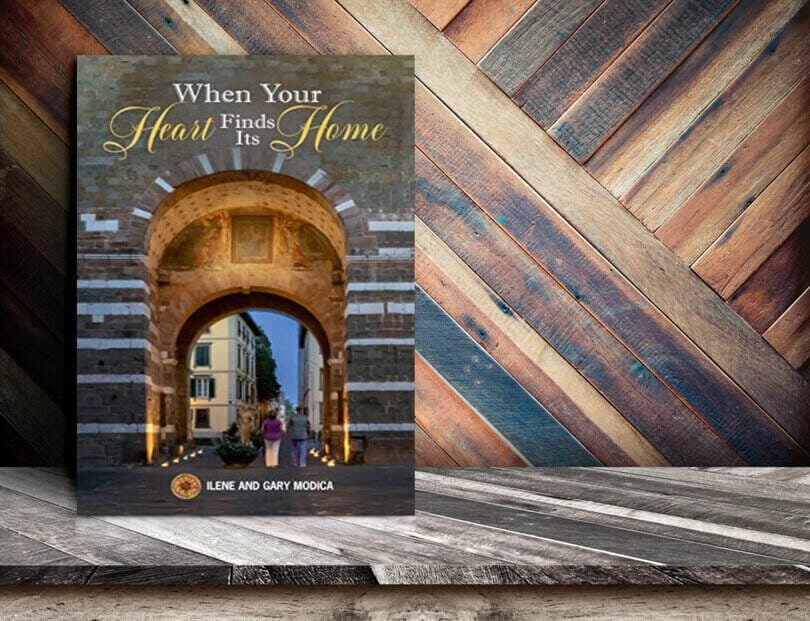 Donnafugata Wine
We love the wines from Donnafugata and booked a wine tasting and tour while in Marsala. This is one of their many locations in Sicily. We met some nice people, drank some great wine which included a food pairing, and had a great few hours.
Selinunte
Selinunte was an ancient Greek city and today it is the largest archaeological park in Europe. If you are in the municipality of Castelvetrano which is the southern part of the province of Trapani, I suggest you make this a stop. There is only one structure still standing that you can get to easily but there is one structure off in the distance which I believe you have to pay for a golf cart and guide to take you.
We spent 1.5 hours just walking and exploring the area. You really won't need much more time than that. Because we went in February, we had the place to ourselves!
Sciacca
The main reason for spending 2-days in this city was to check out the towns of Sambucca and Corleone. This little town was nice but parking where our hotel was located was a headache. As you can see from the photo of our hotel's street (below), you know parking wasn't going to be easy.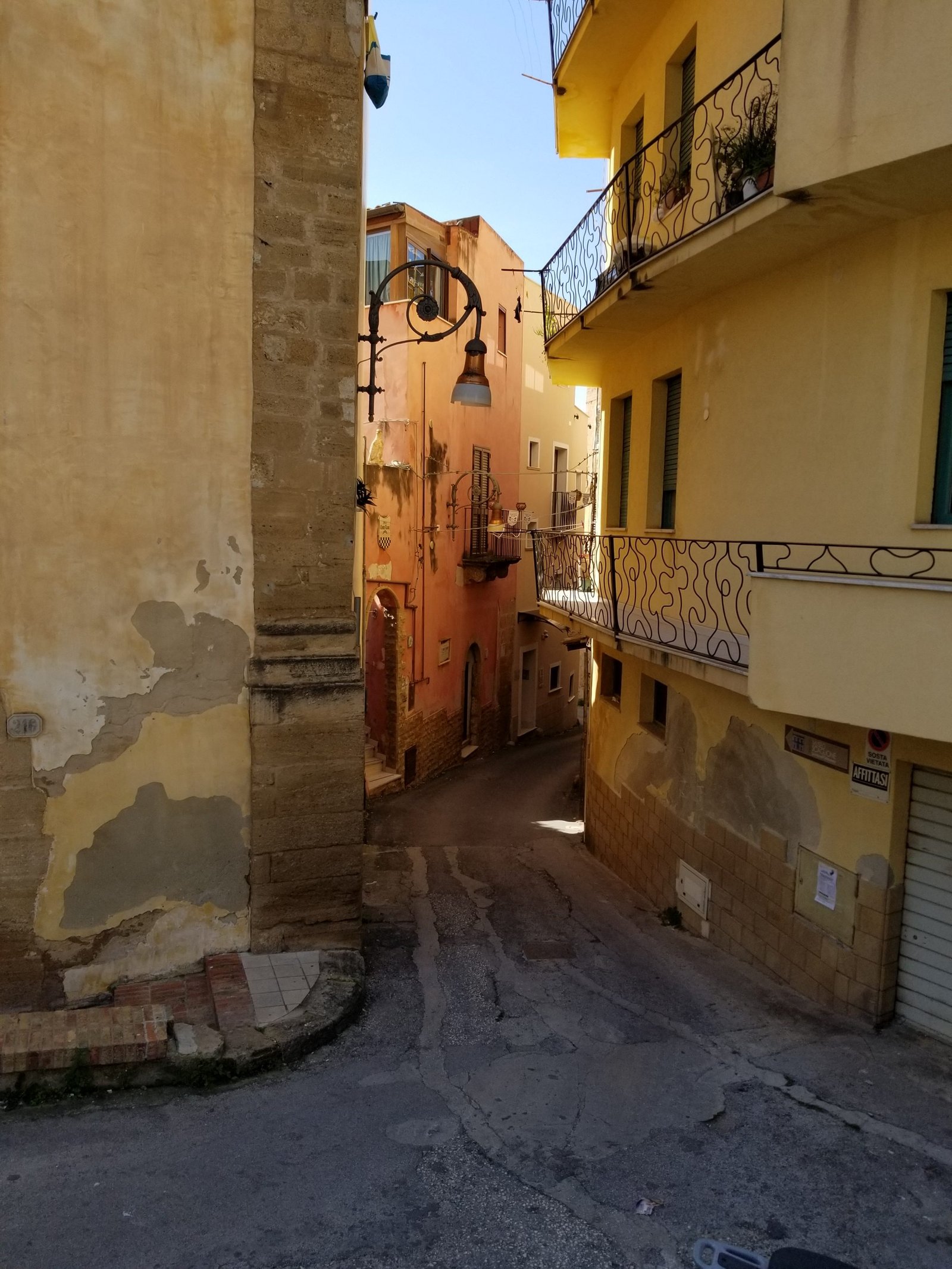 The marina area was beautiful and we watch the boats come in with their catch of the day.
Sambucca
The mayor of Sambucca posted on Facebook that he was selling historic homes that were abandoned for €1 with stipulations. You had to renovate the home within 2 years, €5,000 down as a deposit that you would get back after the renovation was completed which would cost anywhere from €15-17,000 for a modest finish. We laughed but thought it was worth investigating. The town was quite nice but we never found the homes that were for sale. The mayor had also not returned Gary's email inquiring so we didn't have much information to go on. The people seemed friendly but the town itself seems a bit worn. Perhaps that is why the mayor posted on Facebook!
The Road to Corleone
The best part of this trip was living a scene from Under the Tuscan Sun by Frances Mayes. I can hear Diane Lane saying it now… "Stop the bus… stop the bus".

Corleone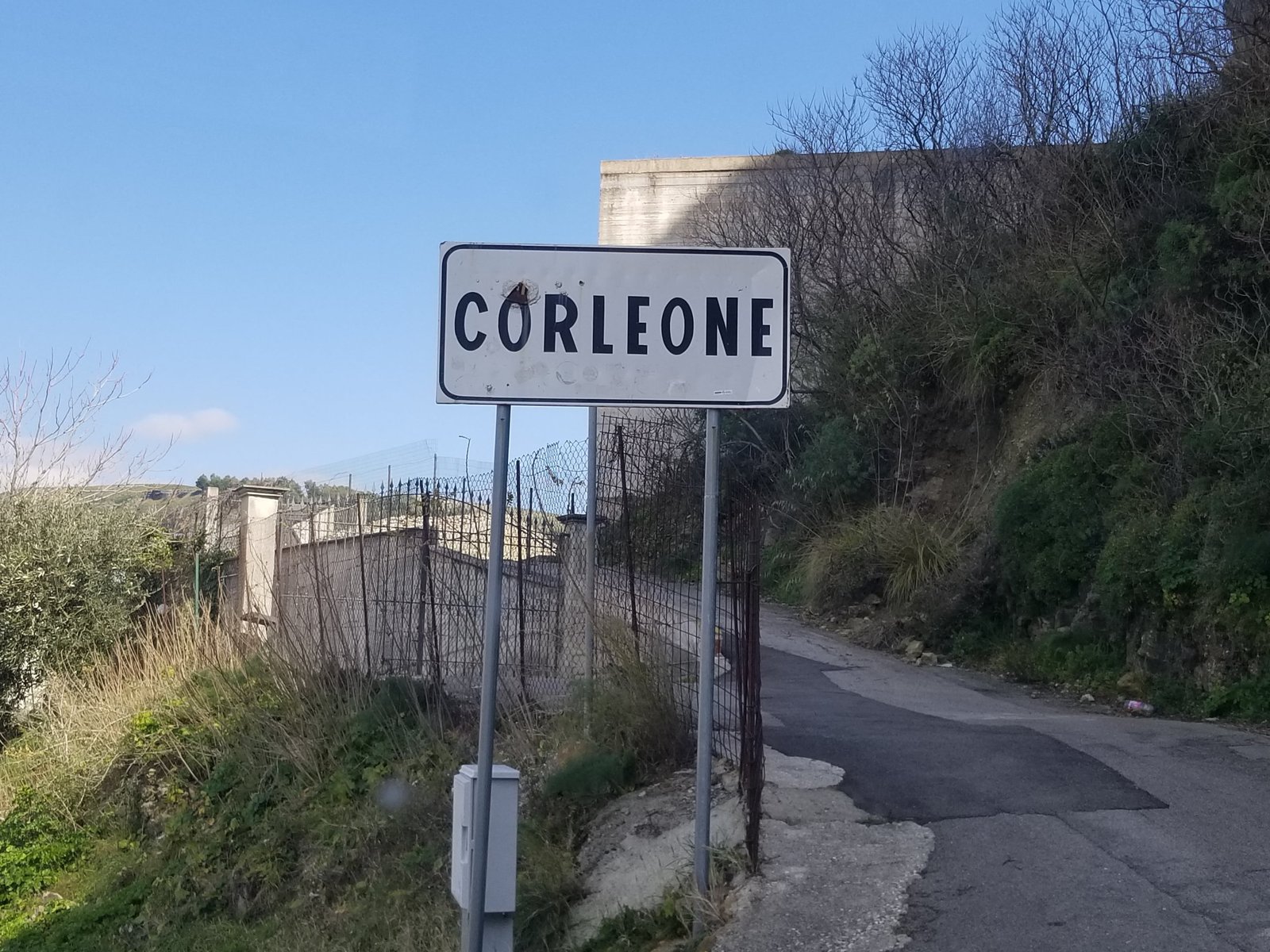 Unfortunately, we saw this town from the comfort of our car; hence the .25 town we visited. The streets were the smallest I have ever seen (even by Sicily standards – they were very narrow!) and cars were parked just everywhere. It seemed there was nowhere to pull over and we really didn't have a destination. I was very nervous and vocal about my displeasure about driving around and poor Gary just told me to find out way out of the historical center and head back to Sciacca. So we can say we've been there but technically I don't think it's true if you don't get out of the car.
Message to Gary:  I promise one day another trip back to Corleone, to walk around and explore this famous town. You will walk the streets and hum the tune from "The Godfather". I will be a better co-pilot and not get stressed.             

-Your loving wife, Ilene ♥♥

Licodia Eubea
GPS
The worst part of the trip is when I redirected the GPS to take the "fastest" route to Licodia Eubea. I will never do that again! I knew the roads were going to be small like when we traveling to Corleone but I never expected the GPS (I call her "Louise"; doesn't everyone have a proper name for their GPS?) to tell us to make the right at this one point.
It looked like a driveway and our little car just fit on the TWO-way road. The bushes on the side were scraping the sides of the car. My palms started to sweat. Then we got to a sharp left and down a steep hill and Gary stopped. The road was washed out with mud and a refrigerator was left almost on the road on its side. I looked at Gary and said "no way" but where were we going to turn around? He put the car in gear and forged on while I was slowly dying inside.
Region of Catania… Part of Visiting 4.25 Towns in Italy!
If you ever find yourself in the Catania region of Sicily and need a great "home base" for your trip, we would recommend you stay in Licodia Eubea and at the Il Paesino B&B located in Piazza Garibaldi, 8. Carmelo will take good care of you!
You can read about our pick up of our official papers in Licodia Eubea in Gary's post Our Amazing Italian Day Could we live in this small town that treated us like we were family?