17 Amazing Rome Sites
Rome has so much more than our top 17 sites to visit. Although our list does include the standard tourist sites, we have included a few you might not have even heard of. We have been very fortunate to have visited Rome several times. Every time we go, there is always more to see and explore. Rome is located on the western coast, just south of the center of Italy.
This post contains affiliate links that help keep this website running. By purchasing through our links, we make a small commission at no extra charge to you. Thank you for your support!
Here are some Rome restaurant recommendations,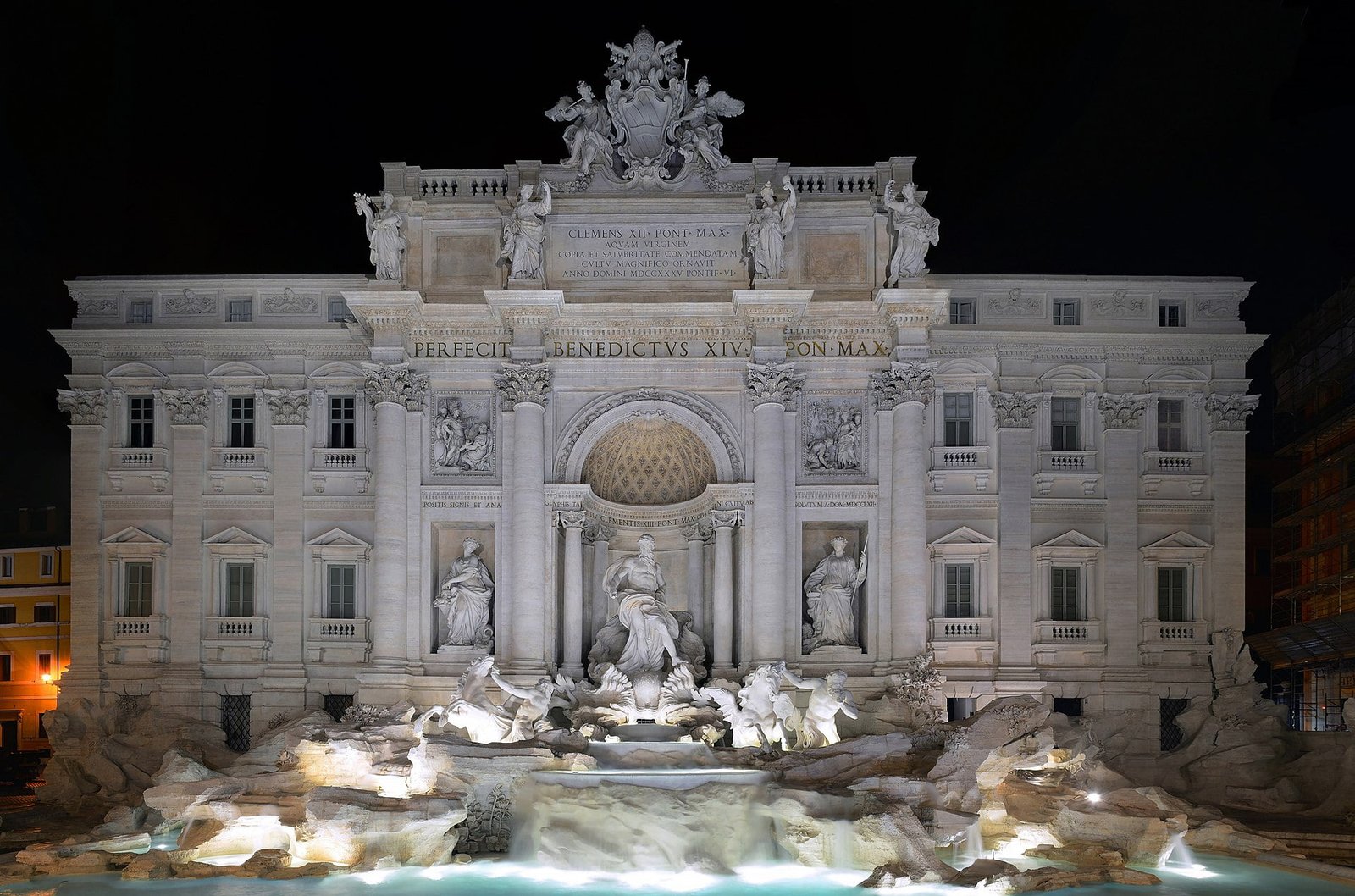 ---
When in Rome…
Colosseum
The most recognized symbol of Rome, the Colosseum has a long history. It was inaugurated in 80 A.D. with 100 days of games, including gladiators fighting animals. Today nearly 5 million people visit this amazing structure annually. Consider purchasing your tickets in advance. There is a combination ticket that includes entry to the Roman Forum, Colosseum, and Palatine Hill. It is well worth it if you are going to see all the sites and you can skip the long lines!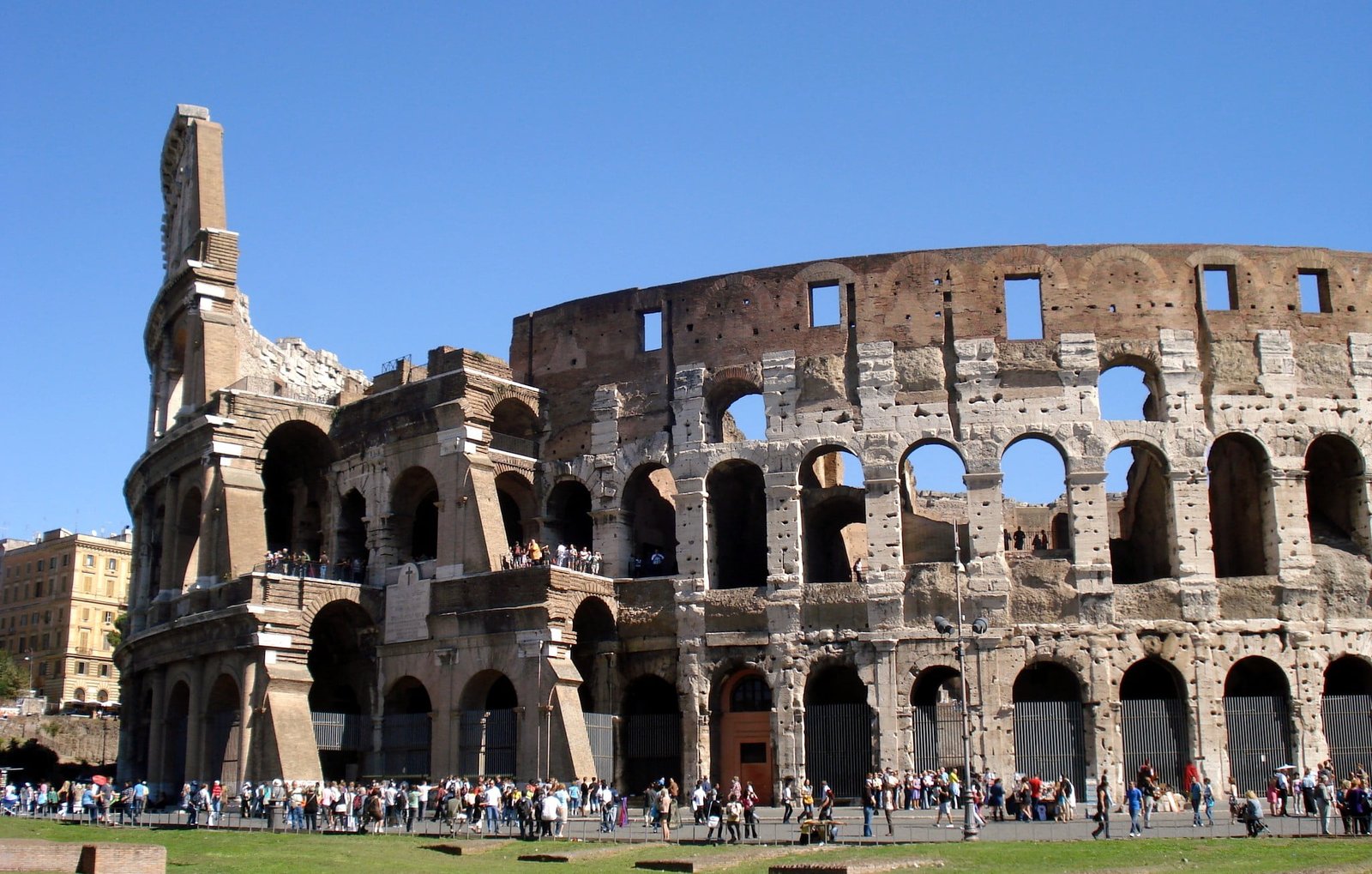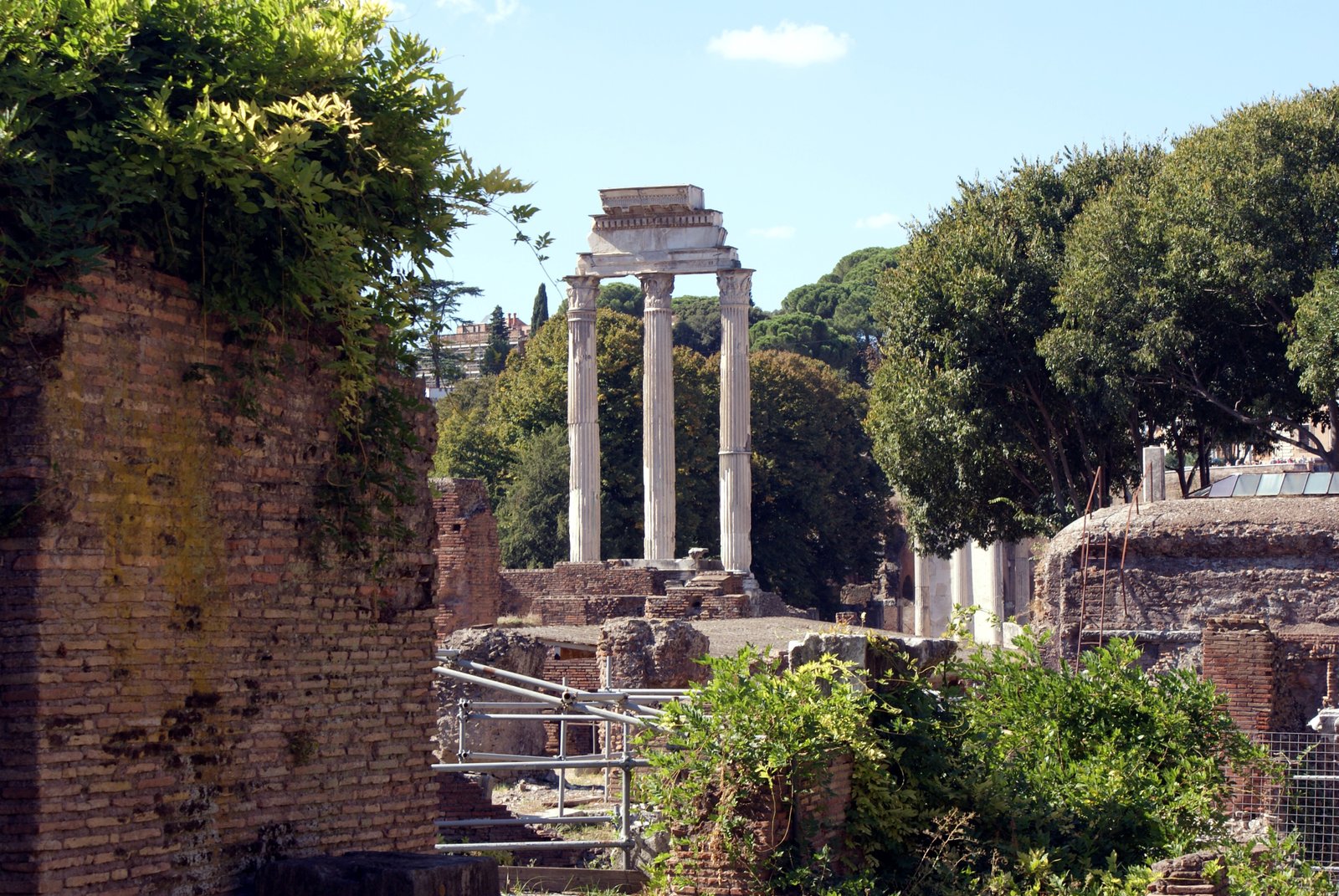 Roman Forum
This amazing archeological site is located just off the main street! The site dates back to around 500 B.C. Spend some time here walking through ruins. Rick Steves has a great podcast on iTunes that you can download for free on your iPod or similar device that takes you through these ruins. Because he narrates the path step by step, it seems like he brings you back in time. We highly recommend using this or another walking tour to fully understand what you are seeing of Ancient Rome. By the way, Rick does have other podcasts that you should check out for other sites in Rome and other cities.
Pantheon
Another amazing site in Rome is The Pantheon. The Pantheon is a temple that was built between 118 and 128 A.D. on the site of a previous temple. The Pantheon is actually the burial place of Rome's kings and other prominent figures, including Raphael.  An amazing feat of architectural ingenuity, it was once the world's largest dome. It is an architecturally perfect building with a ceiling made of cement. The oculus in the dome is open to the beautiful sky above. You can read more from a previous post.
The Vatican
Piazza di San Pietro, The Vatican, Rome
Plan at least a full day to visit the Vaticana since there are many different areas to explore. You begin by walking through a beautiful and well-known piazza; Piazza di San Pietro.
Bernini designed this piazza to look like arms extending in an embrace, hence you can see this from the view above the Vatican in the picture to the right.
Did you know that Italy has two countries within its borders? The Vatican is one, and San Marino located in southeast Italy is another!
If you can catch an outdoor service by the Pope, you should do so. Tickets are available and even if you are not Catholic, it is a moving experience. We were very fortunate to attend a service with Pope Benedict XVI, along with thousands of our closest friends, in March 2012.
There are several museums to explore and of course, a must-see is the Sistine Chapel. We were both completely taken away by the historical significance of this chapel but also the beauty of Michelangelo's frescoes. The Sistine Chapel was extensively restored in the 1400s and is the place where the papal enclave takes place and a new pope is selected, when necessary.
St. Peter's Basilica. The church's amazing architecture is simply, majestic. It is currently the world's largest church at 18,000 square yards and has been located on the site since 1626. You can get tickets to take an elevator up to the top of the dome and walk around. Inside the church, you'll find Bernini's masterful altarpiece, the great bronze Baldacchino, as well as Michelangelo's beautiful Pietà. You can read more in one of our previous posts Vatican
Sites to See When in Rome Continues…
Spanish Steps
Located in the Piazza di Spagna, the 135 Spanish Steps were constructed in 1725 to span the gap and severe slope between two popular squares. Here you will find residents and tourists alike enjoying conversation and more than likely in the summertime, a gelato.
Palatine Hill
This majestic hill overlooks the Roman Forum and the Circus Maximus, the ruins of its ancient palaces still visible from a distance. It was once the home of emperors and temples and was at the center of Rome's most important myth – the legend of Romulus and Remus.
Palatine Hill is an extensive archaeological site, where ruins of the Flavian Palace and Stadium of Domitian can still be seen. The remains of the Houses of Augustus and Livia have also recently been opened to the public, and are worth visiting for their beautiful, well-preserved frescoes.
Arch of Constantine
The Arch of Constantine is a triumphal arch in Rome, located right next to the Colosseum. In 312, it was erected by the Roman Senate to commemorate Constantine I's victory over Maxentius at the Battle of Milvian Bridge. It is among the oldest structures in Rome and retains much of its original details. It stands 21m high and is clearly visible from the surrounding areas and is one of the most iconic landmarks in Rome.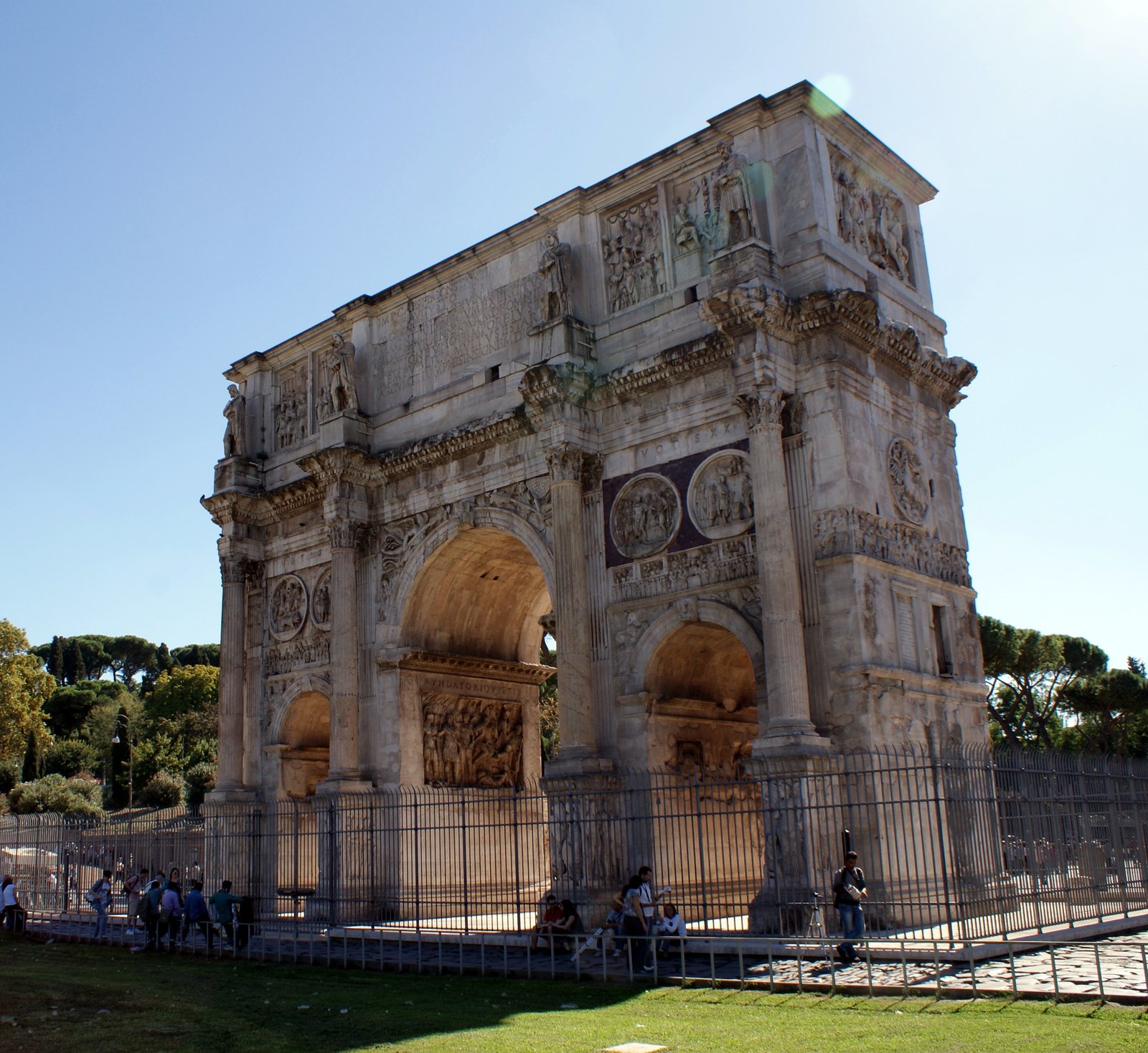 Castel Sant' Angelo
In English, this castle is known as the "Castle of the Holy Angel," and is a cylindrical building, looking much like a layered cake. It was initially commissioned in 123 A.D. by the Roman Emperor, Hadrian for his family tomb. Later, this building was used by popes as a fortress and castle and is now a museum. The monument consisted of three blocks, one on top of the other. It is located just south of Vatican City and is a great place for amazing views of the Tiber River and the city. At the base and along the bridge in front of the Castel are Bernini's exquisitely carved marble angels.
Leonardo da Vinci Museum
The museum is located in a church on the busy Piazza del Popolo.
The museum's collection features more than 60 inventions modeled after Leonardo's machines. While there are more than 120 pieces on display throughout the museum, especially relevant are famous pieces like "The Last Supper" and "Vitruvian Man." Since some of the models are interactive, it is a good option for families traveling with children.
You can read more from our previous post
Piazza del Popolo
In the center of the Piazza stands the huge Popolo Obelisk which was actually moved from Egypt. Several ornate fountains frame the square including the Fontana del Nettuno and the Fontana dell Obelisco. Surrounding this piazza are historical structures such as the Chiesa di Santa Maria dei Miracoli, the Porta del Popolo Gateway, and the Basilica Parrocchiale. Also in this piazza is one of our favorite restaurants, Canova.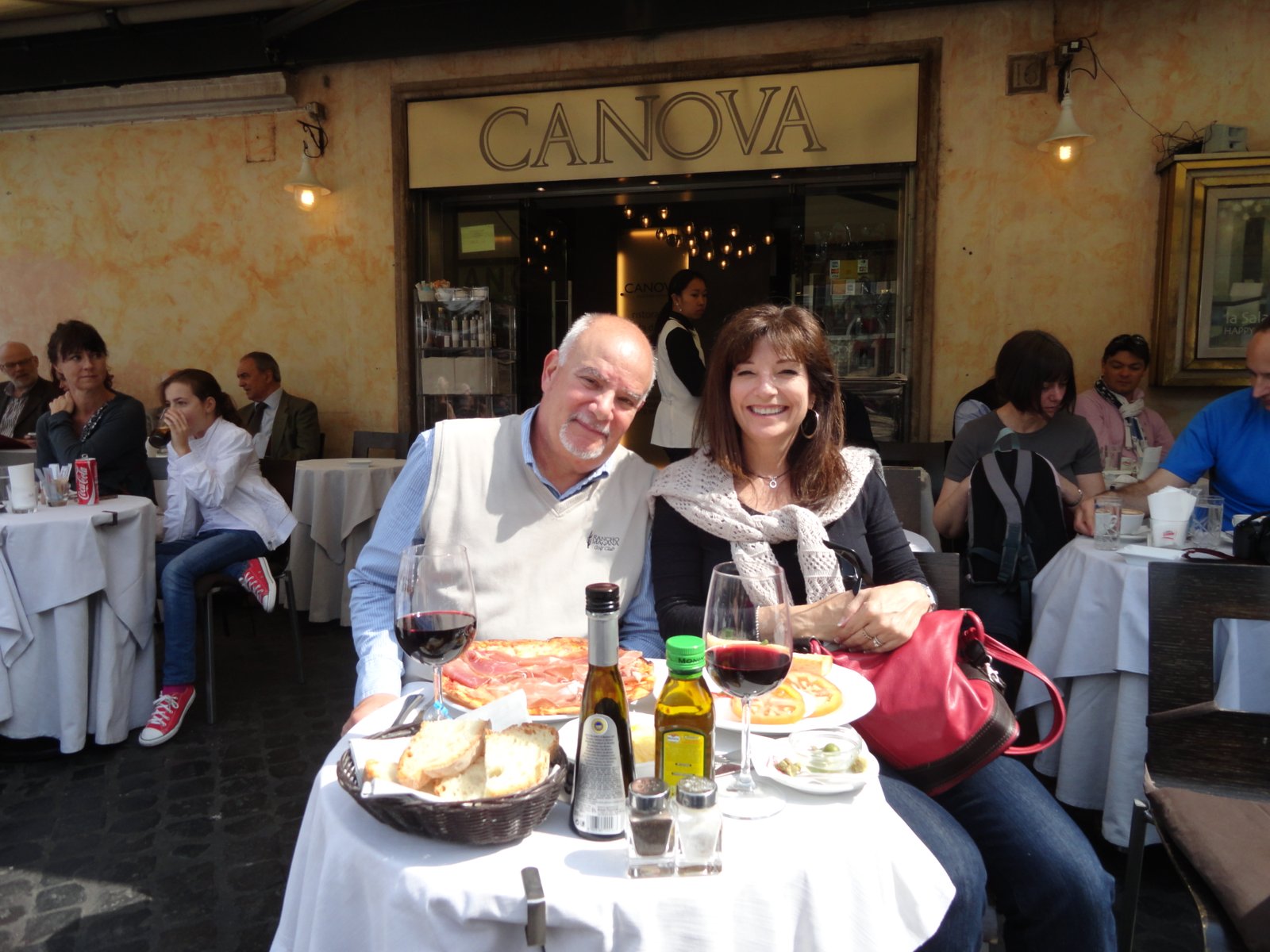 Finally, the last site on our list of 17 amazing sites to check out when in Rome is an amazing piazza.
Piazza Navona
Piazza Navona was built in the 15th century as a stadium. It is located close to the Pantheon and the Trevi Fountain. This very large square is usually full of artists and street vendors. A great place to sit with gelato or espresso and people-watch.