Alberobello
One of the gems of Puglia is the town of Alberobello. Getting to Alberobello is quite easy. You can take the train/bus or drive. Experiencing this town is so amazing, photos don't really do it justice. Leaving this quaint little town is another story. It is so beautiful you just don't want to go! You may ask, "What makes Alberobello so special?" The answer is simply – trulli!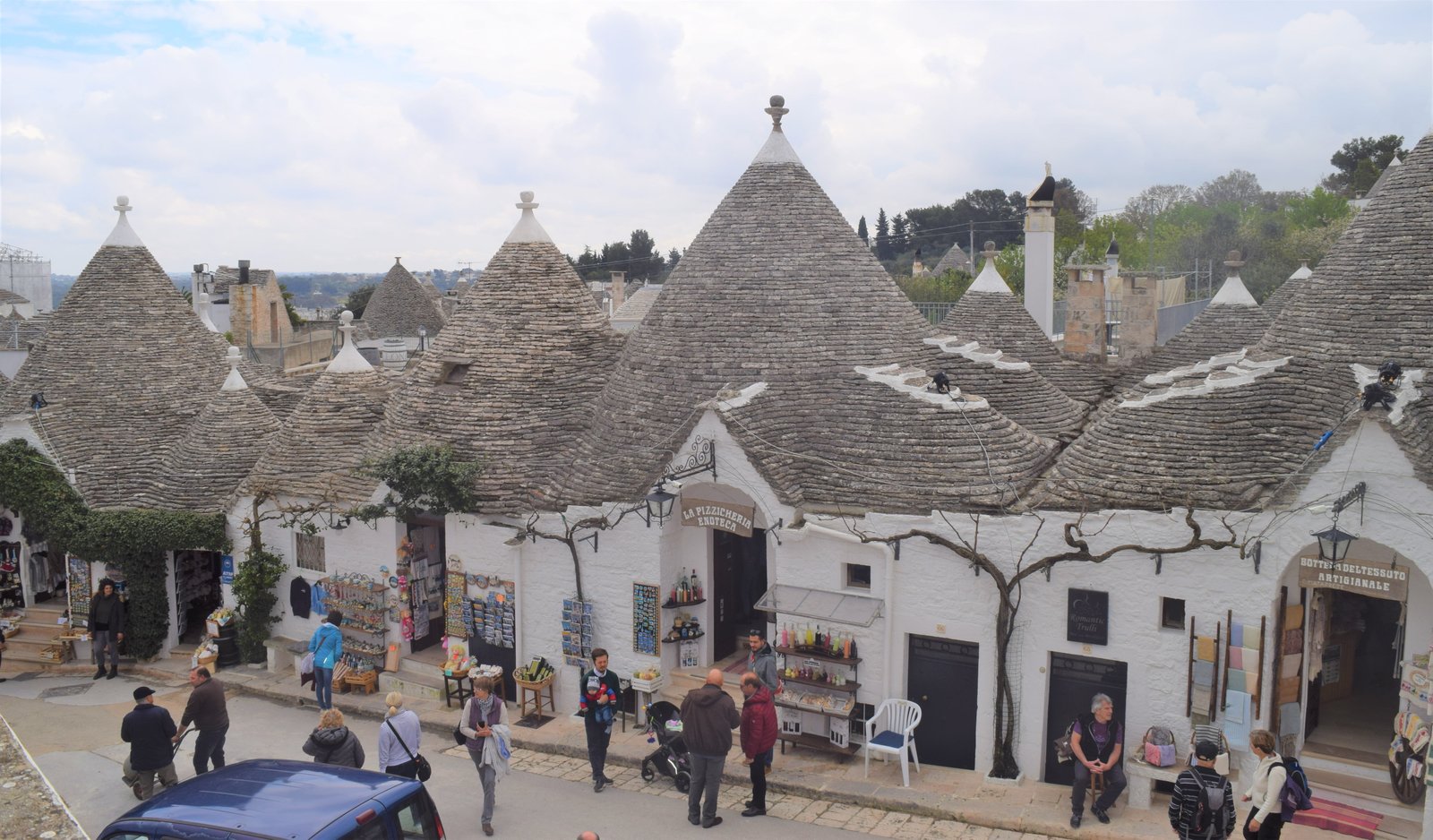 This post contains affiliate links that help keep this website running. By purchasing through our links, we make a small commission at no extra charge to you. Thank you for your support!
Trulli is the traditional Puglian stone hut with those wonderful conical stone roofs. They are found only in the Itria Valley, what's known as the Murge Region of Puglia. Alberobello has been designated a UNESCO World Heritage site and is one of the 54 UNESCO sites in Italy.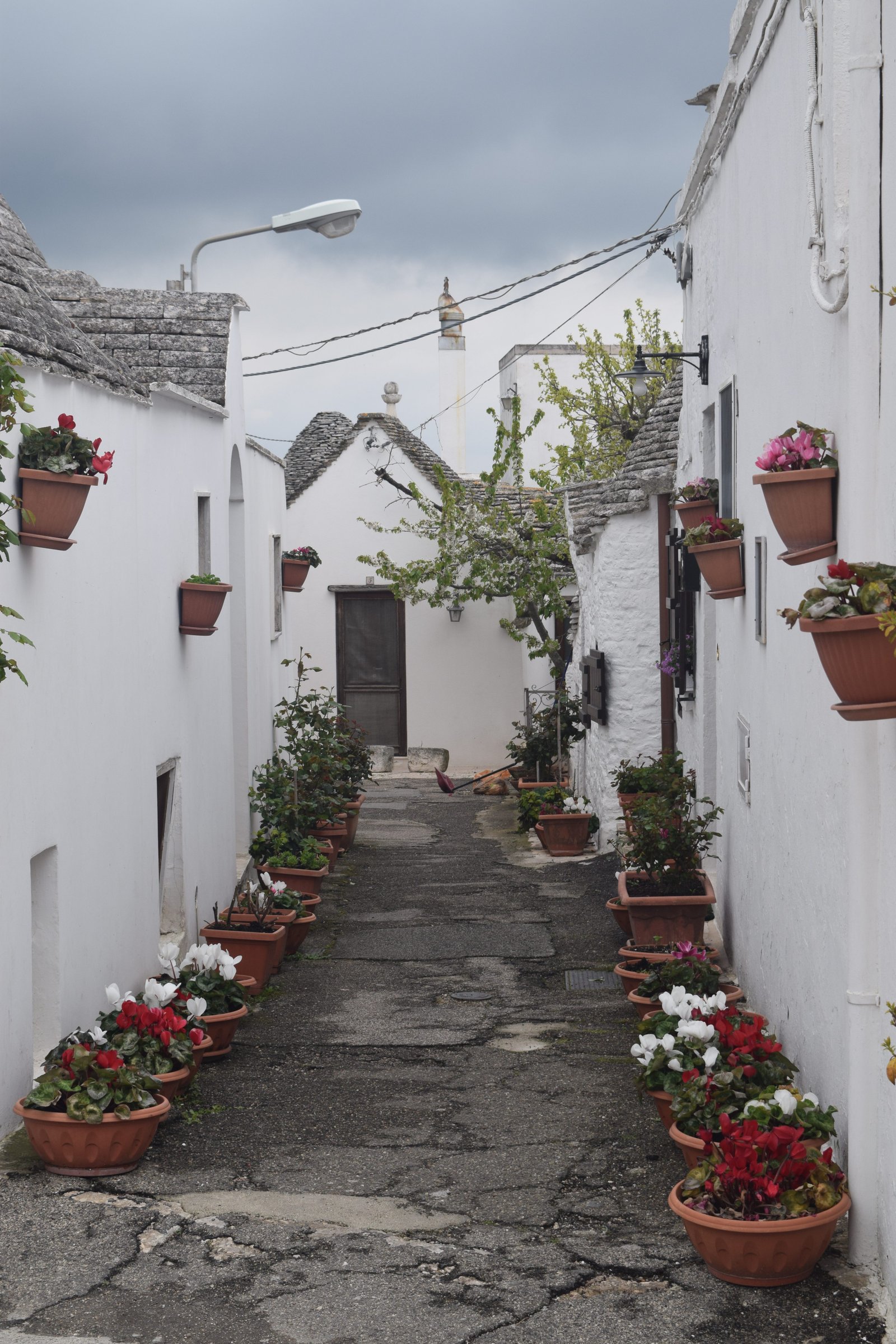 Folklore
When the Kingdom of Naples which controlled the region put a heavy tax on all houses constructed, the local Counts of Conversano decreed that all new houses will be built in this Trulli fashion. Because the roof was made from loosely stacked stones and could be removed when the tax collector came through the town, trulli was not taxable.
The Trulli
Now you may think that the trulli is an unstable building but it's quite the opposite.
The base which can be round or square was made with the limestone found in the area and held with mortar. It also has a second stone layer as well. The conical roof is a two-layered process also but the other tiles are layered facing down, making them water and windproof. The single-standing round trulli was mainly used for farm animals. This beautiful trulli was also built to help collect rainwater since there was no water source available to these residences.
The conical roofs also told you about the inhabitants who lived there. Three or more roofs meant you were wealthy. They were also painted with a symbol. These symbols were either a sign of the zodiac or religious or primitive symbols of the region. Each trulli has a spire which was also used as an identification of the people living there.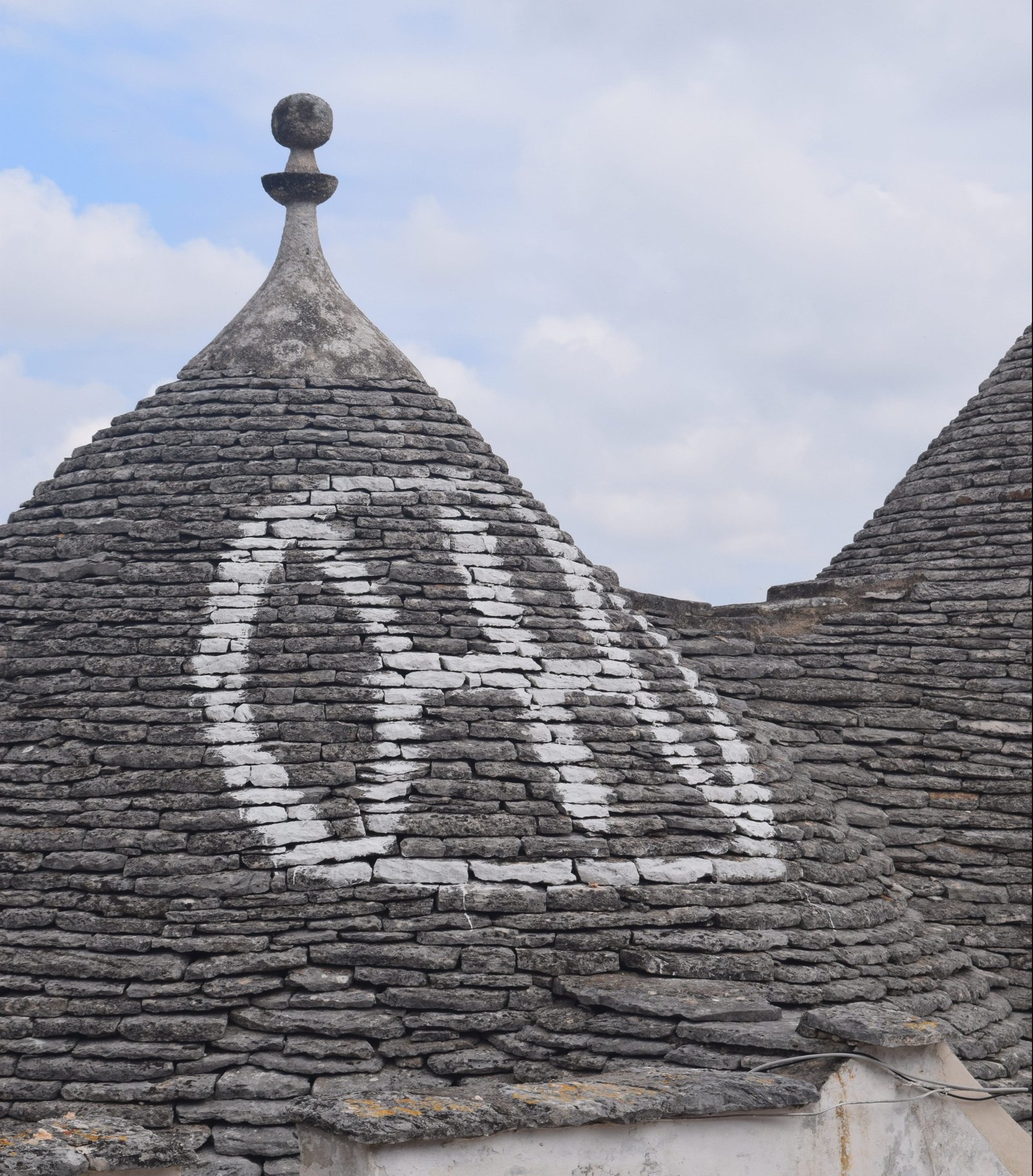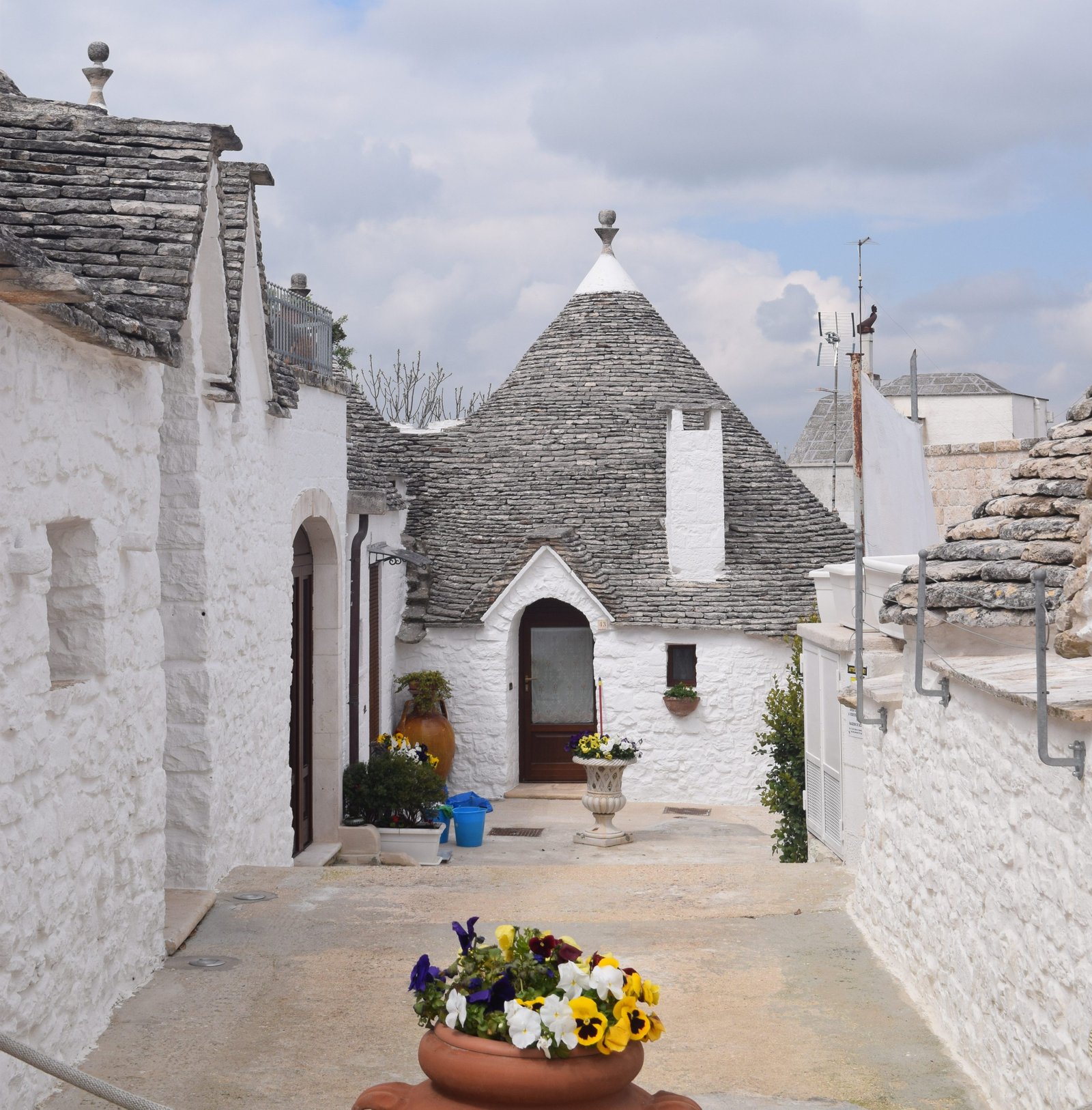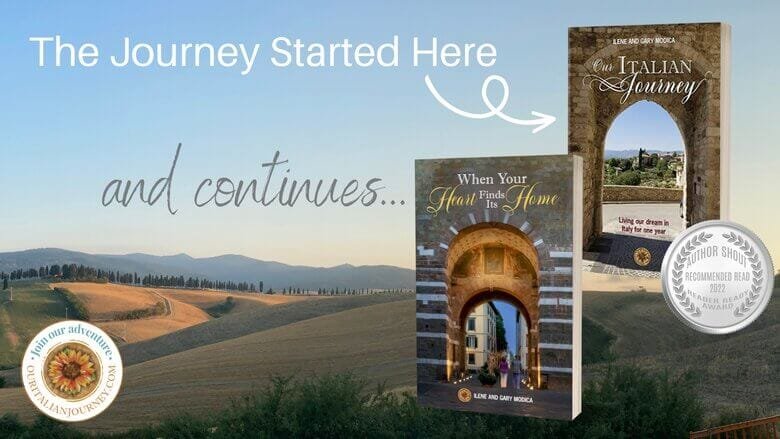 We hope you will consider joining our journey. It started in 2019 with "Our Italian Journey," and this part of the adventure has concluded with "When Your Heart Finds Its Home." Both are available wherever books are sold.
Please take a moment when completed to leave a written review. It truly makes a difference in ranking. We also love to receive photos of our book(s) cover with you, a pet, or some creative way for our social media!
A Peek Inside
When we visited, there was a nice lady who had her door open. Of course, I neglected to ask her name but she was so willing and generous to show us the inside of her home. She explained that some of the domed roofs have wooden floors with a hole in the middle. The children would sleep there (using a ladder for entry) as that part of the house was always warm.
She was quite proud and really a funny character showing us around. And guess what? There was no admission, not a jar to be found anywhere. She just wanted people to see what these interesting buildings are all about, what lies on the inside. They really are quite beautiful. I asked if I could take her picture, and she sat down and smiled.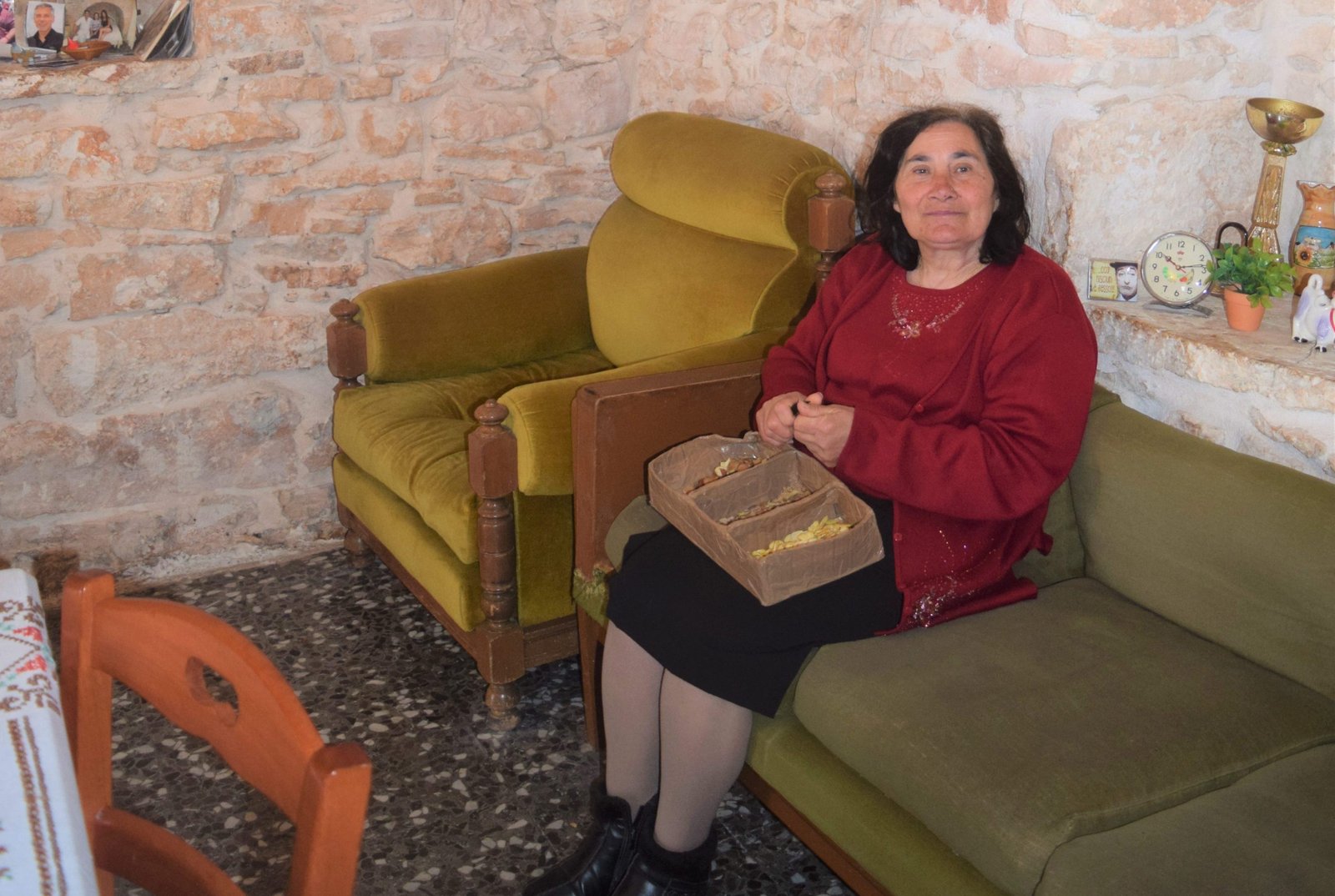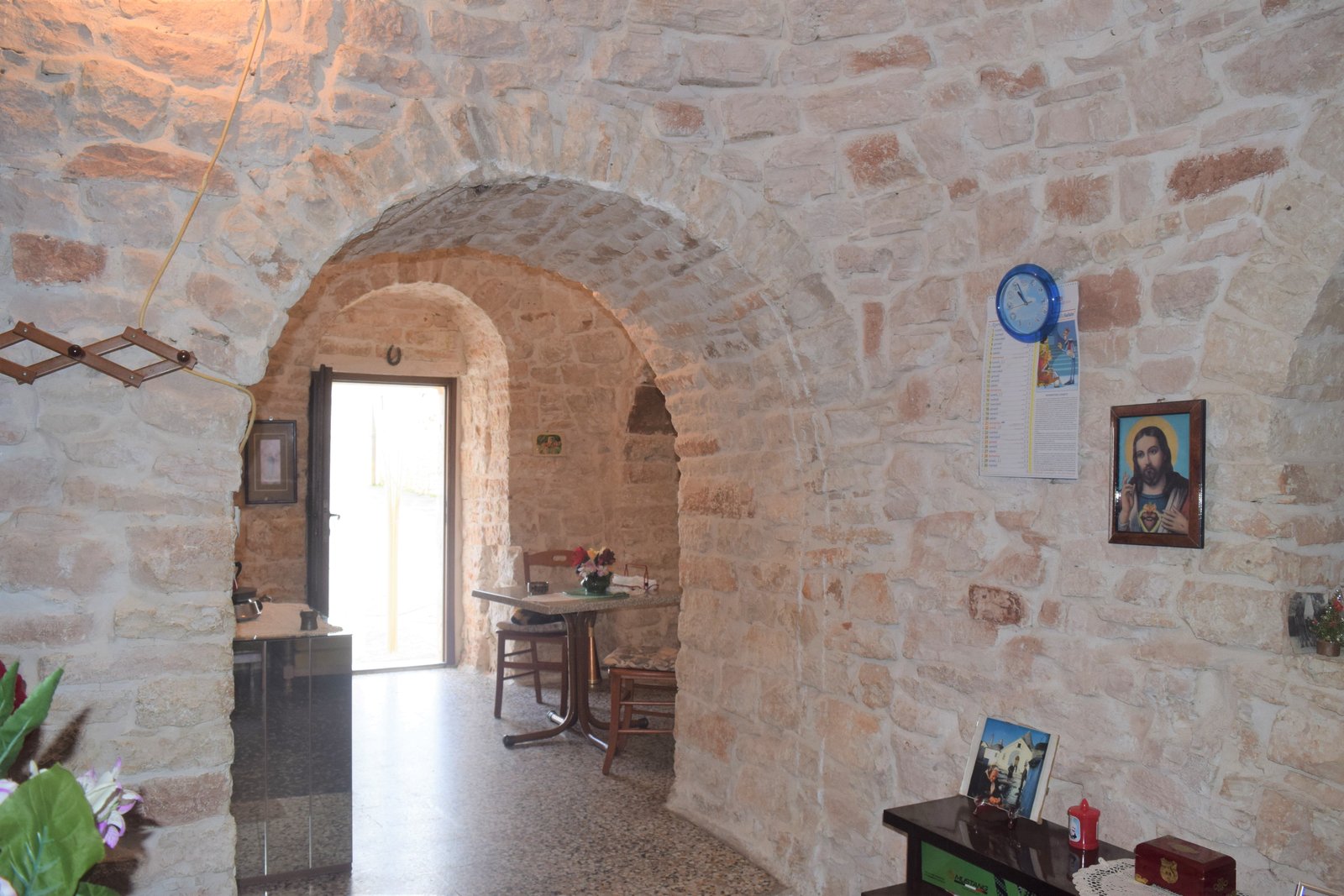 Alberobello in 1920
This photo was taken in Alberobello in 1920. I can only imagine what it must have been like to live in these homes back then.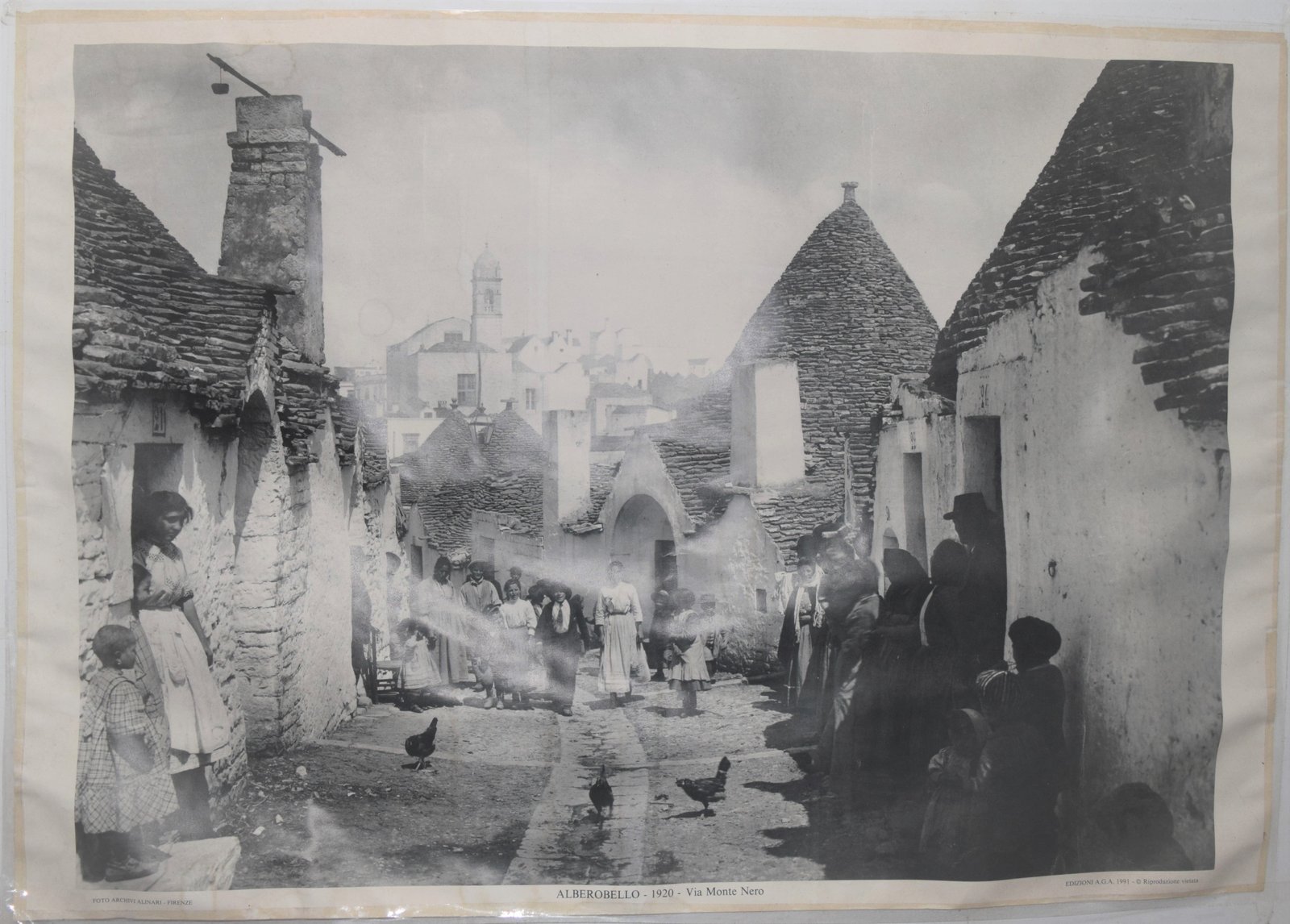 A Different Place to Stay
Many of the trulli have a "holiday sign" on them indicating that you can stay in one like a hotel. You see several signs when walking the streets, indicating that the trulli is available for rent. In fact, our friends Pat and Eugene stayed in one several years ago and are actually staying currently in one again and said they truly enjoyed the experience.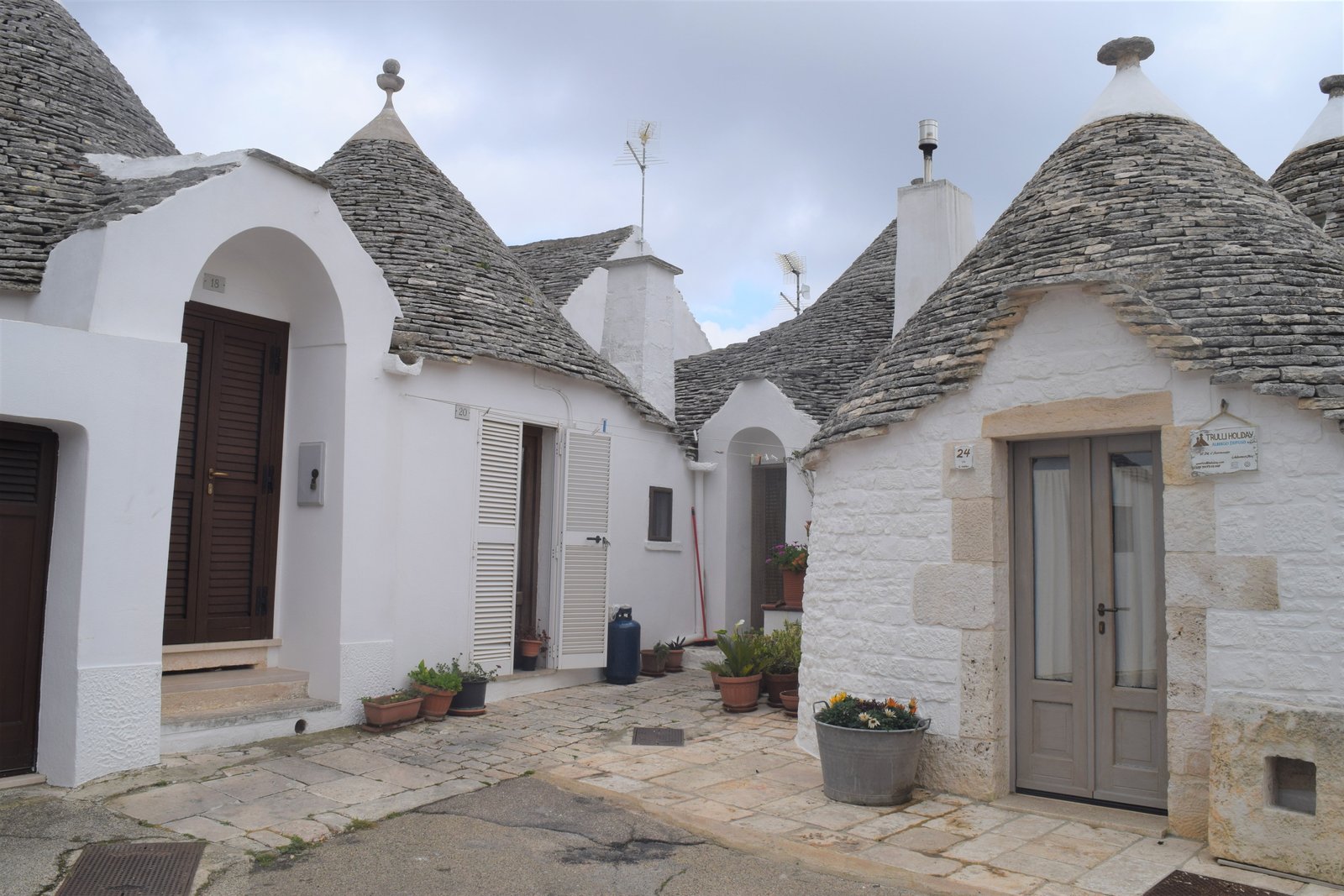 I'm sure you know how obsessed Ilene is with the doors of Italy.
So, if you visit the Puglia area and want to see something you won't see anywhere else in Italy or the world, I suggest a visit to Alberobello. You won't be sorry!