San Miniato Church
San Miniato Church is decorated with green and white marble in geometric patterns similar to the facades of Santa Maria Novella and Santa Croce. A 12th-century mosaic decorates the facade over a central window.
The full name, San Miniato al Monte, stands atop one of the highest points in the city. It is described as one of the most scenic churches in Italy and one of the finest Romanesque structures in Tuscany.
This post contains affiliate links that help keep this website running. By purchasing through our links, we make a small commission at no extra charge to you. Thank you for your support!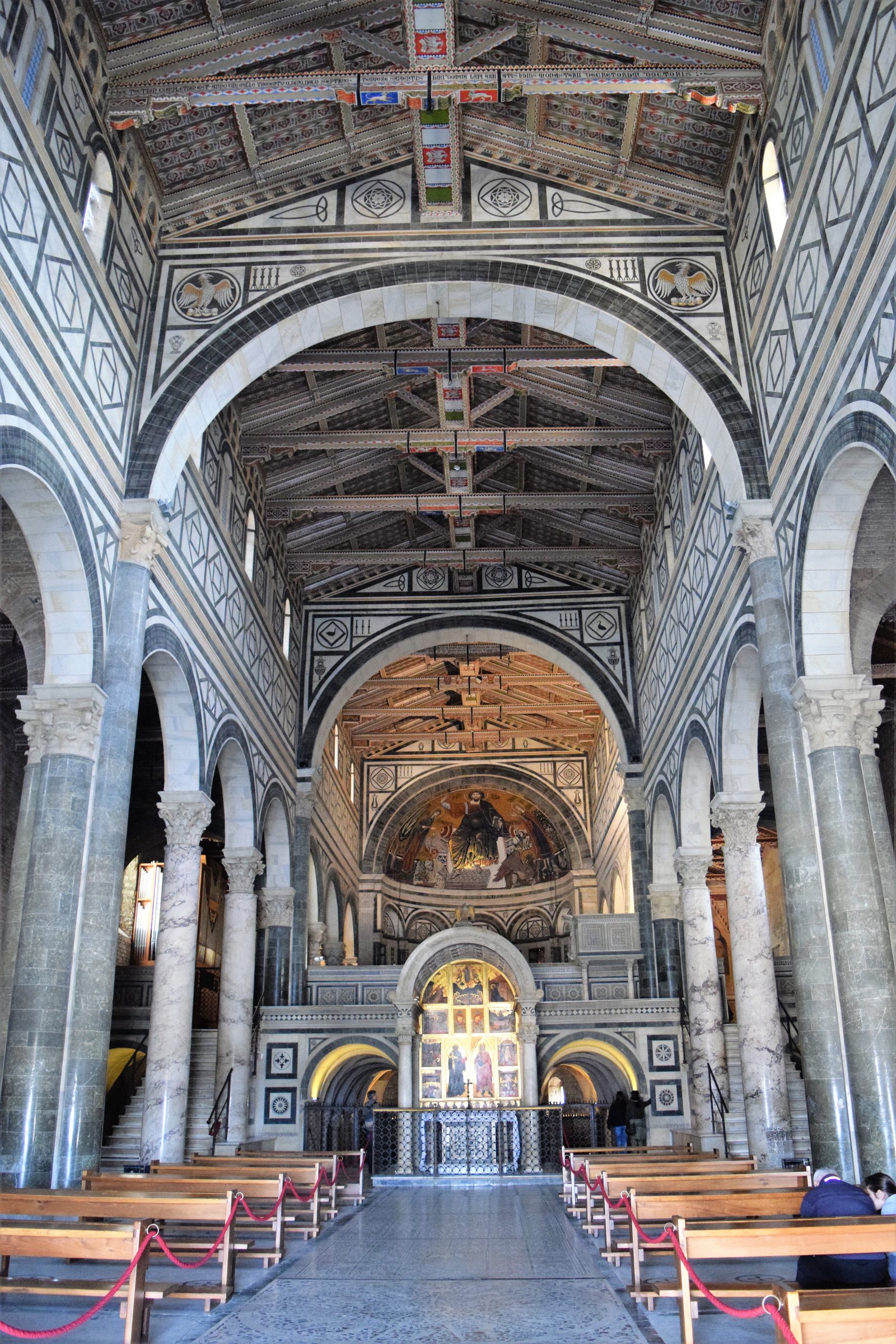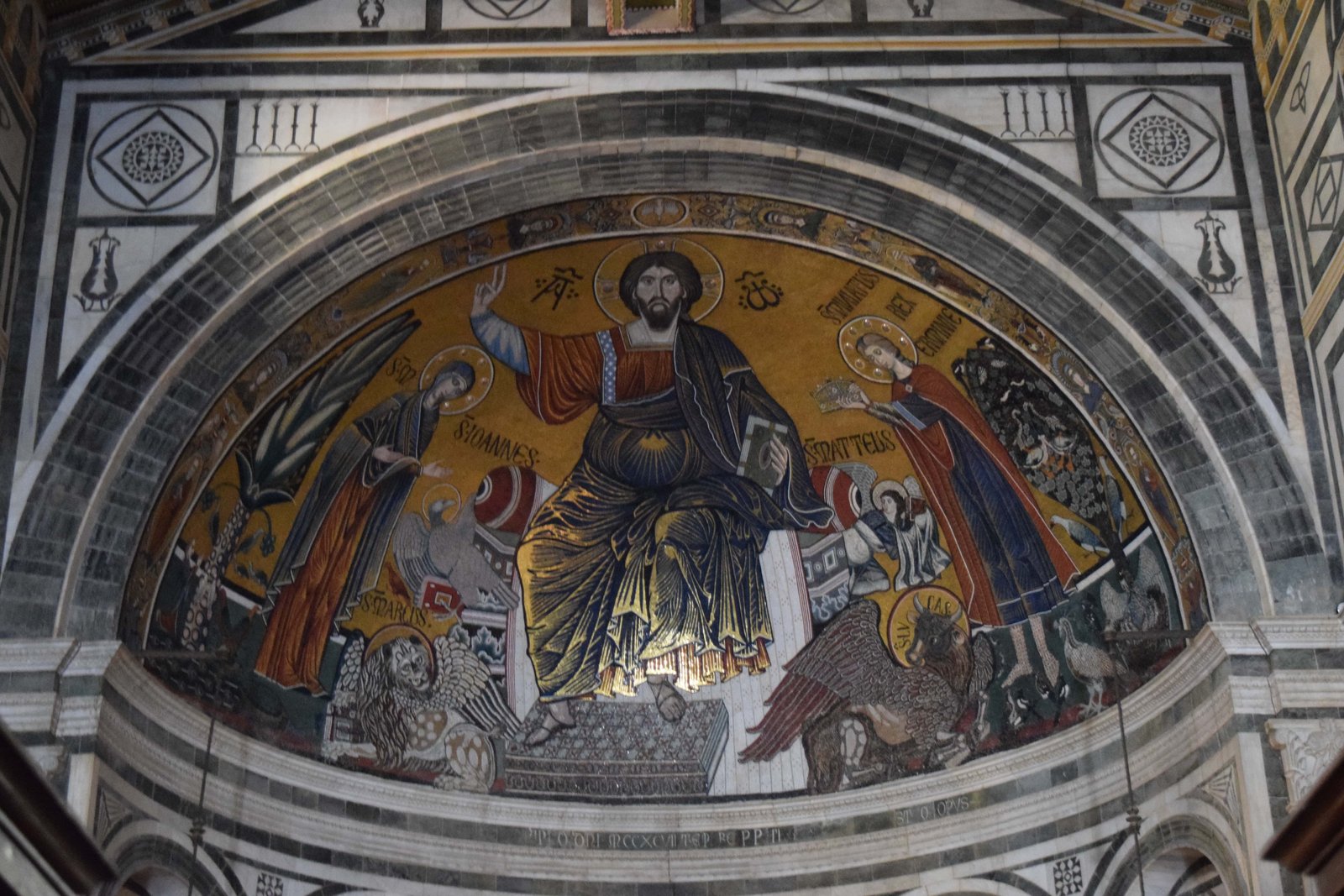 The Fresco Walls
Most noteworthy, in addition to the beautiful church itself, the walls are covered with beautiful and colorful frescoes that are very well preserved. They are one of the true treasures of this church.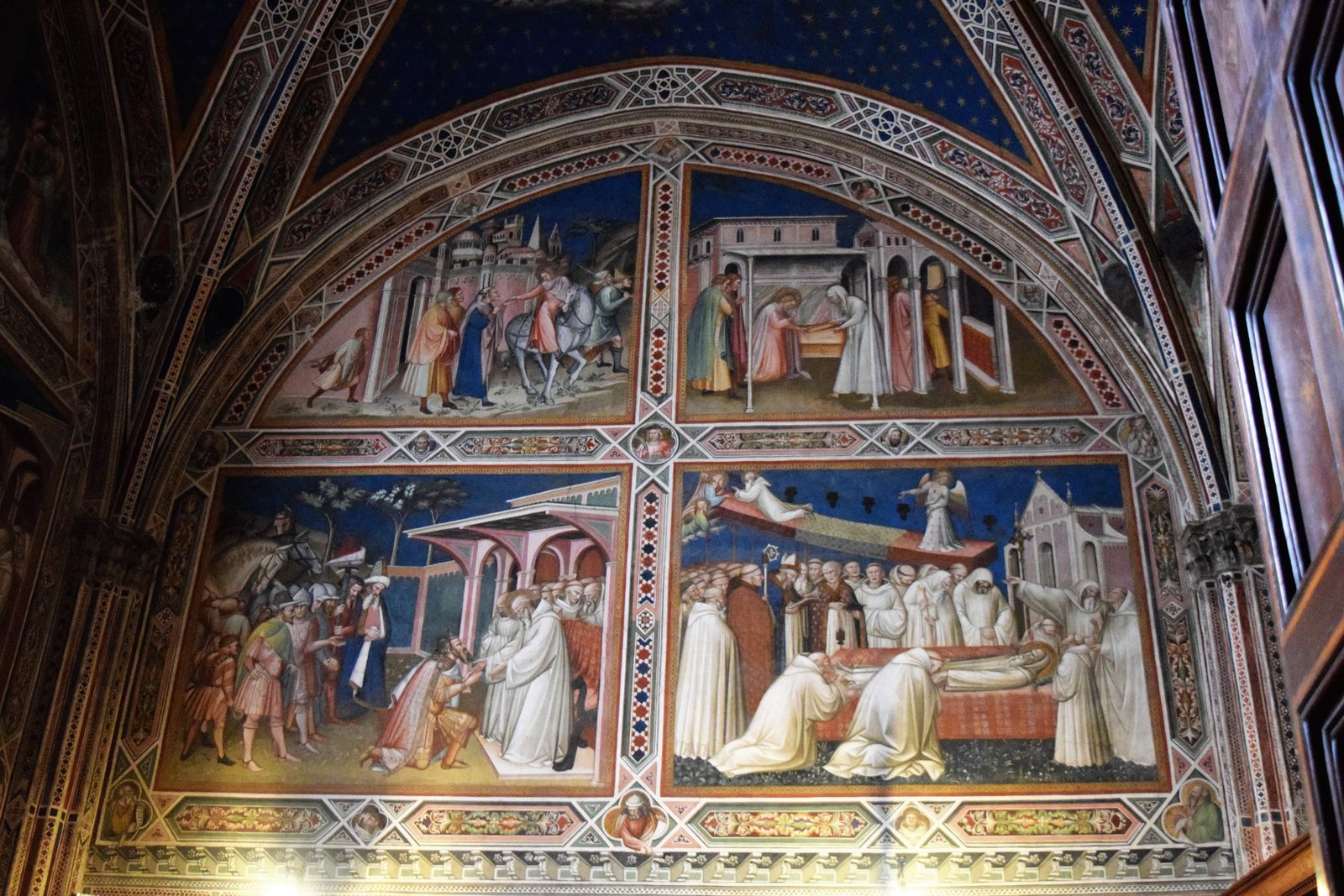 Looking at the Back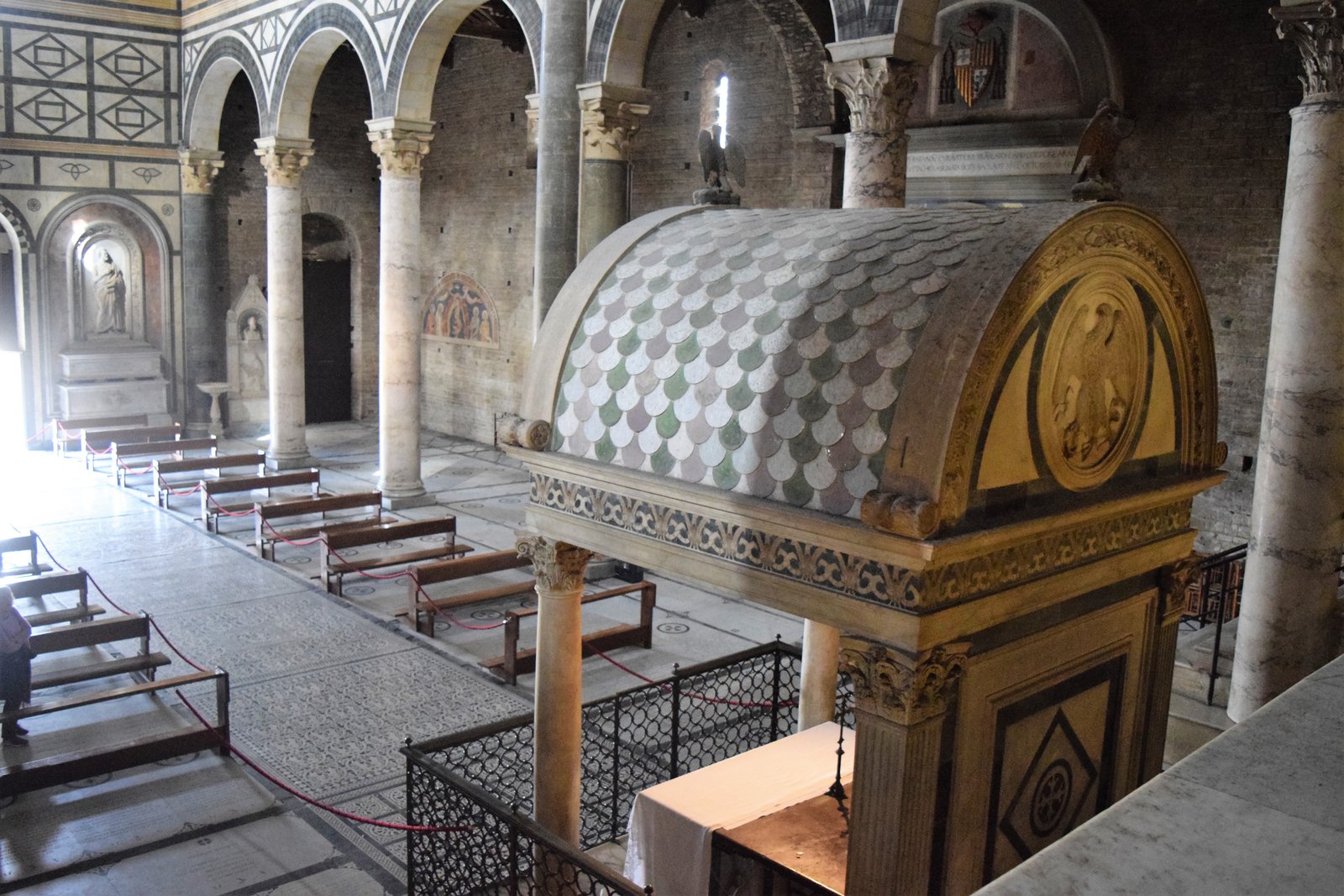 The bell tower collapsed in 1499 and was replaced in 1523, although it was never finished. During the siege of Florence in 1530 it was used as an artillery post by the defenders and Michelangelo wrapped it in mattresses to protect it from enemy fire.
When you finally reach the church (it's quite a hike up or you can take the bus) you will enjoy an impressive view of Florence even higher up than the beautiful Piazza Michelangelo. You can even see the last standing parts of the medieval walls that once surrounded Florence. Here is a view when you are leaving the church.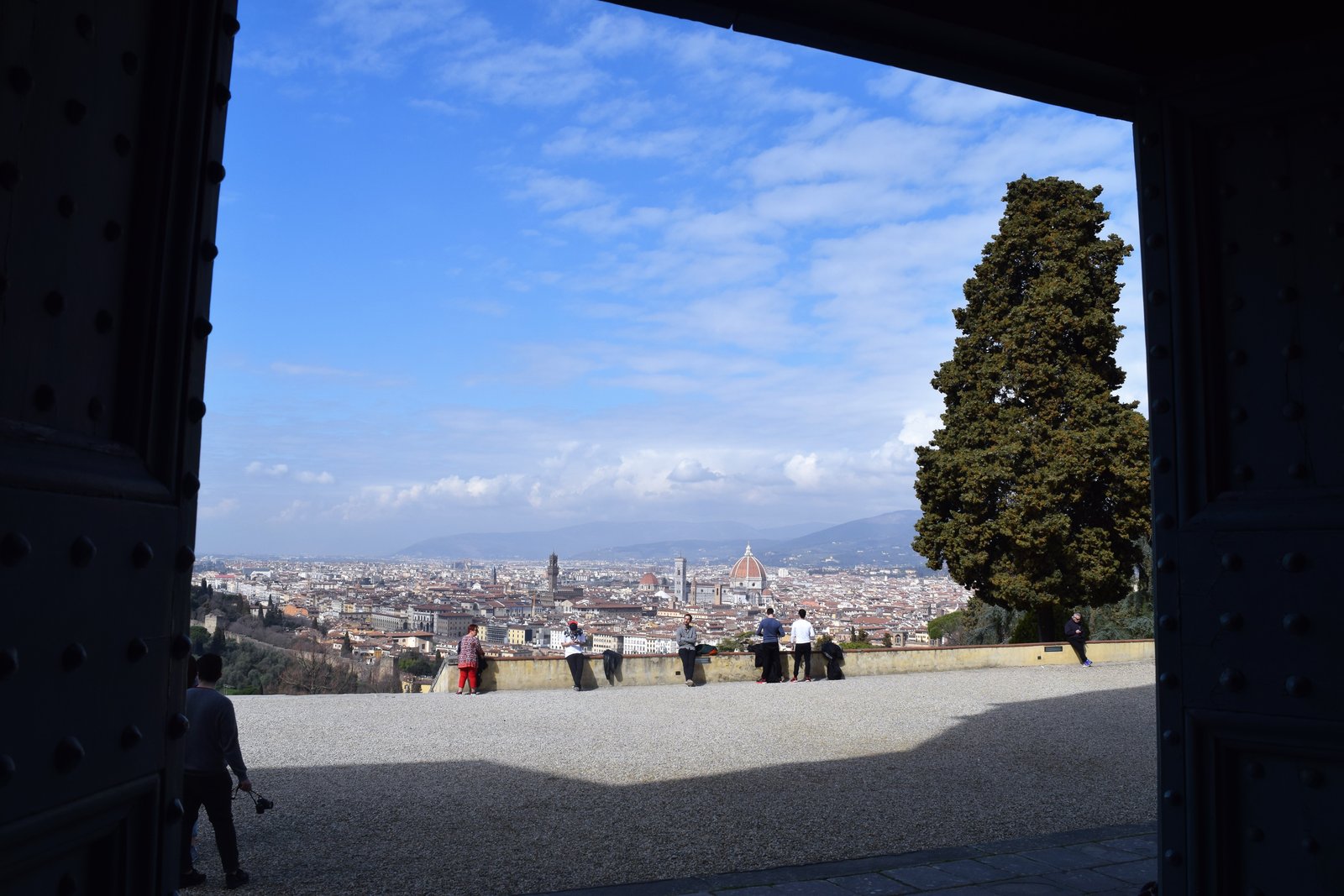 The entire complex is surrounded by defensive walls which now enclose a cemetery from 1854.  The creator of Pinocchio, Carlo Collodi, is one of many buried in this cemetery.
In conclusion, it's a bit funny because I say to myself, "Don't do another post regarding a church". Then we come across another church. This new find has amazing paintings, frescoes, and marblework.