This post contains affiliate links which means that we may receive a small commission if you make a purchase through a link at no additional cost to you. Thank you for your support!
Street Markets
Street markets in Parma occur every Wednesday and Saturday. Sometimes the vendors are the same, sometimes you get new ones. They are hidden in the narrow streets and in the open piazzas. They do, however, always seem to be in the same "designated" spot. No matter what they are selling, the best part of Street Markets; people watching.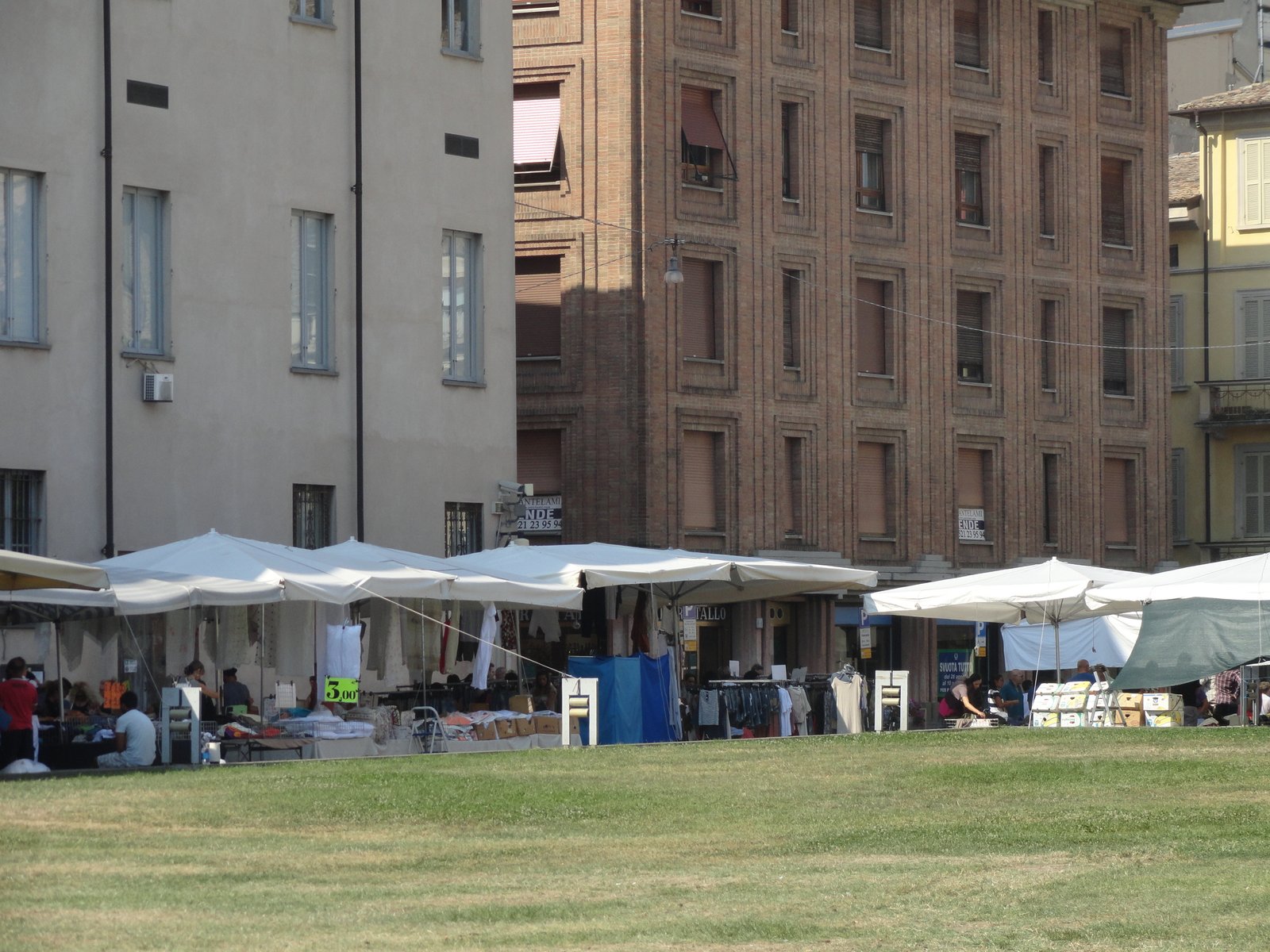 The Food of Parma
Since back in Ancient Roman times, the city of Parma has been considered one of Italy's finest gastronomic cities. Located in the heart of Emilia-Romagna province, it is well-known for delicious: Prosciutto di Parma, wheels of Parmigiano Reggiano, and the dark liquid gold – balsamic vinegar. Balsamic vinegar is "technically" made in Modena which is just 62km or about an hour away.
At the fruit and vegetable stands in Parma, it seems the Nonna's (grandmothers) don't want you to touch the fruit. That is a big no-no! You point, tell the vendor if you want it to eat right away (using the word "sweet") or not. They will put it in a bag for you. I guess they don't want bunches of people squeezing their peaches.
Did You Know? Parma is home to the Barilla Pasta Company!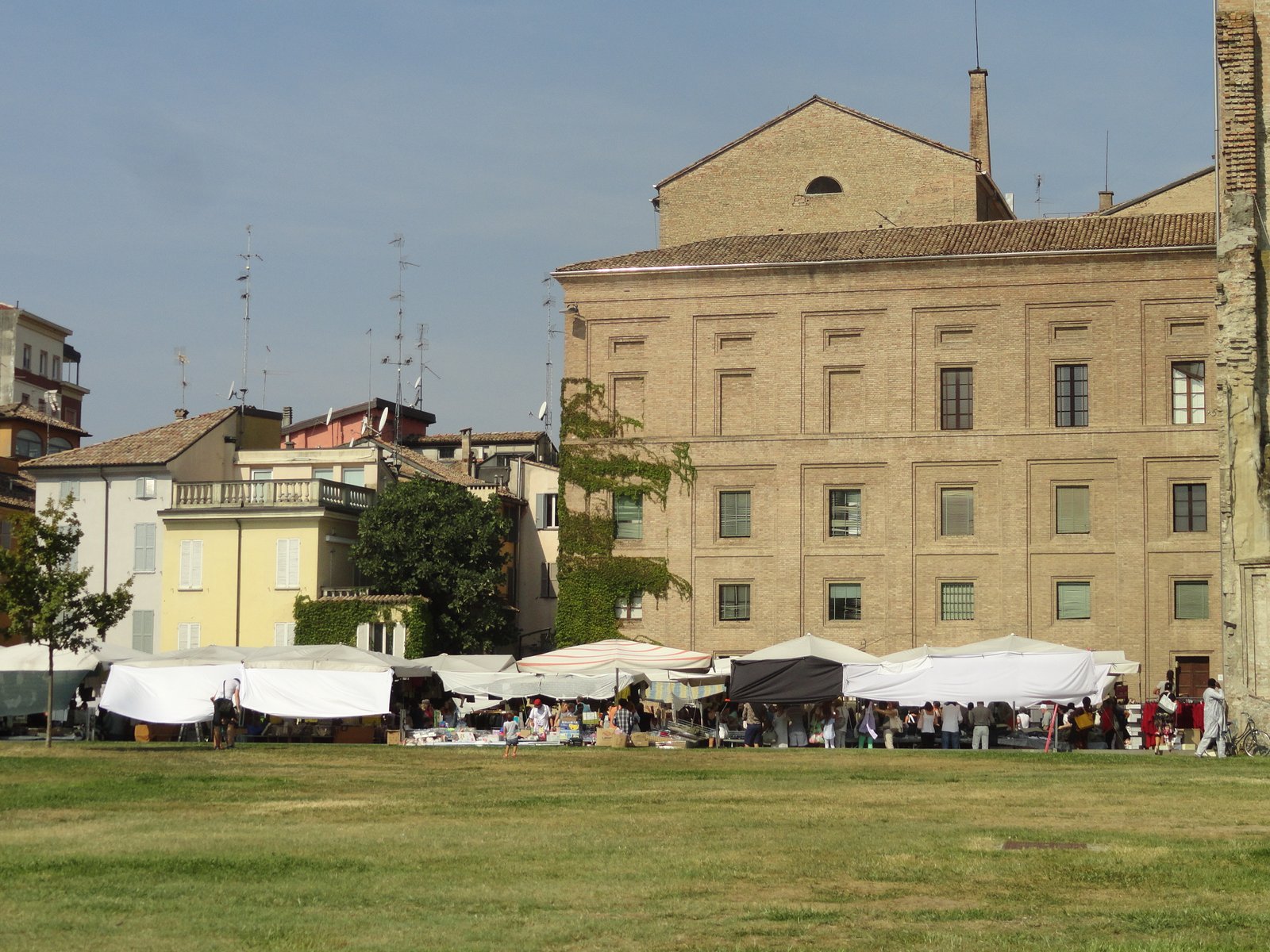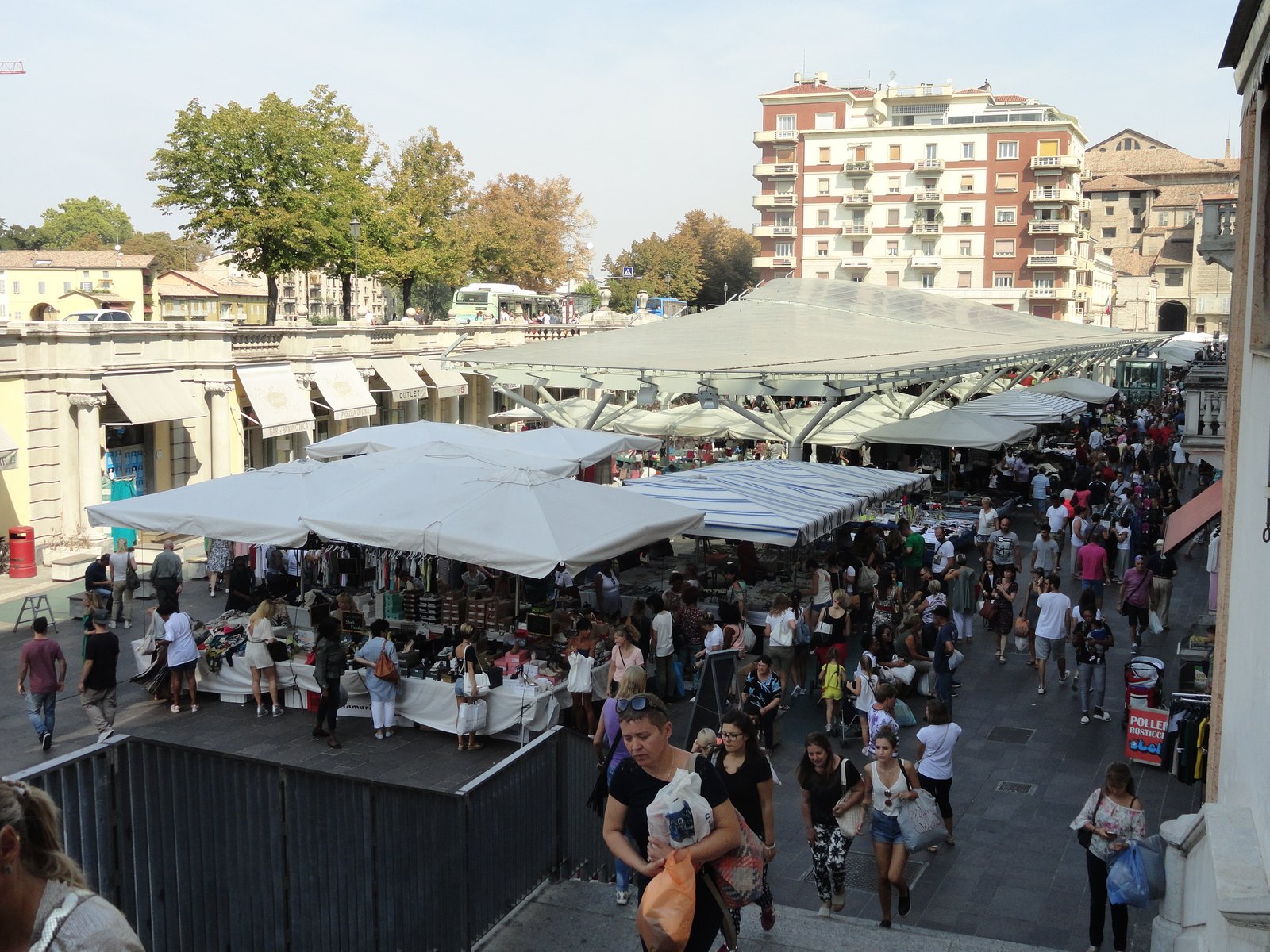 Know Before You Go
All street markets in Italy are usually open only in the mornings. Expect the market to set up early and they last until about 1:00-2:00 pm. In a matter of moments things are packed up, umbrellas folded and taken down all to be reassembled the next time. About 4:00-7:00 pm is a great time, however, to shop at local boutiques. Of course, make a note… we are talking about Parma and not Florence. The amazing San Lorenzo street market is open in Florence seven days a week and until the wee hours of the night.
Most markets in Italy are not open seven days a week and the ones in Parma are no different. You can ask at your hotel and they will be able to guide you. Be specific on what you are looking for. There are markets with stalls selling only food, or if you're lucky, possibly a few housewares.
Then you have shoes – – lots of shoes for men, women and children; sandels and boots. Then there is the kitchen gadget lady, the cheese truck/waggon, the meat guy, the fish guy and pocketbooks (handbags) everywhere!!! They sell socks, sheets, tablecloths, towels, flowers, antiques and bras and undies hanging from the umbrellas blowing in the wind. Then of course you have the clothes. LOTS of clothes. The time people spend going through piles of clothes all for 1€ – 20€, it amazes me. I must admit, I was looking for a demin shirt and I did spend about 20-minutes and then I was done. Fineto!
Be Aware
Don't expect to find good leather bags or shoes at these markets. The items are limited, more or less, to those items I spoke about above. Also too, the merchandise may not be of high quality. But at the prices, you could afford to wear a shirt for a season, spending just 1€, and toss it before you would need it again the following year!
All of these street markets in Parma and throughout small towns in Italy are usually cash-only. Vendors will not accept credit cards. Again though, the San Lorenzo market in Florence is a whole other ballgame.
It is also possible to negotiate the price (not on food) from some of the smaller vendors. This is especially true if you are purchasing a few items from the one store. Don't expect though to get a big discount, perhaps maybe about ten percent or so.
Also one last word of advice to be aware about. Watch for pick pockets as they are netorious for being around these type of markets. It is not something to stay away from – just always be aware and keep your valuables close to you and in front of you. Men should never carry their wallets in their back pockets. Never.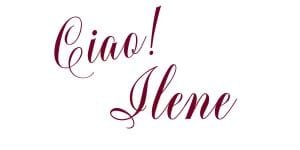 Editor's Note:  This article was initially published in October 2016 and was updated in April 2023 for accuracy and additional information.