7 Things Not to Miss in Bologna, Italy
When you arrive in Bologna, you will notice right away its beautiful porticoes. These porticoes have protected people as far back as ancient times from the sun and rain, while in addition, also creating an extension of the house above. Take your time walking the streets. Look at all the different colors of each portico, the architecture, and most of all, the beautiful floors.
This post contains affiliate links that help keep this website running. By purchasing through our links, we make a small commission at no extra charge to you. Thank you for your support!
1.  Casa Isolani
One of the most famous porticoes (picture below) is The portico of Casa Isolani in Strada Maggiore. This is the original wooden portico of Palazzo Grassi. This small section of portico dates back to the 13th century. The very high oak beams bear the third floor of a palace.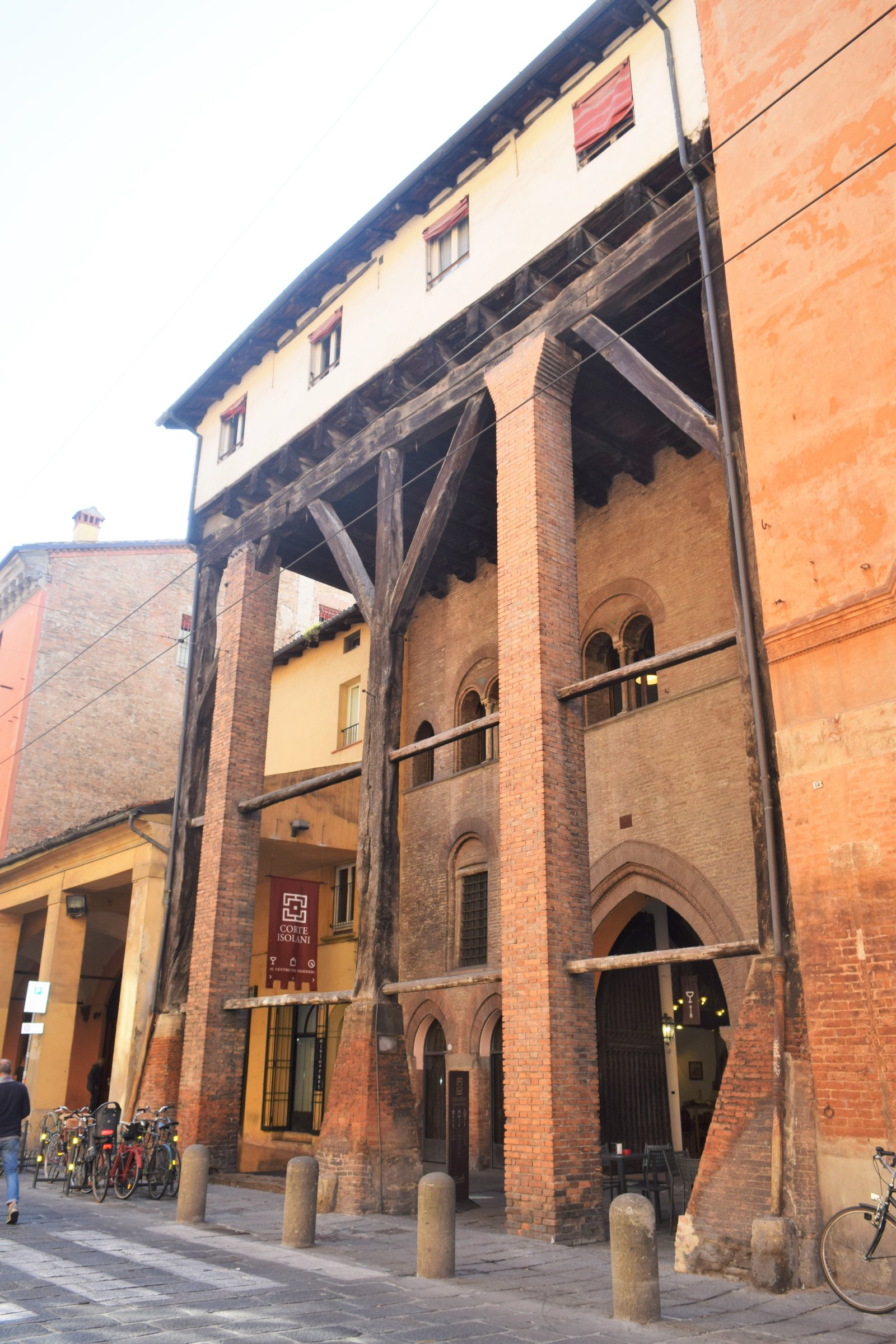 Both these books beautifully capture the essence of Italy, its people, and the strong sense of community that defines life in small Italian towns. With lyrical prose and reflections, Ilene & Gary invite readers to accompany them on a journey of self-discovery and transformation in the heart of Tuscany.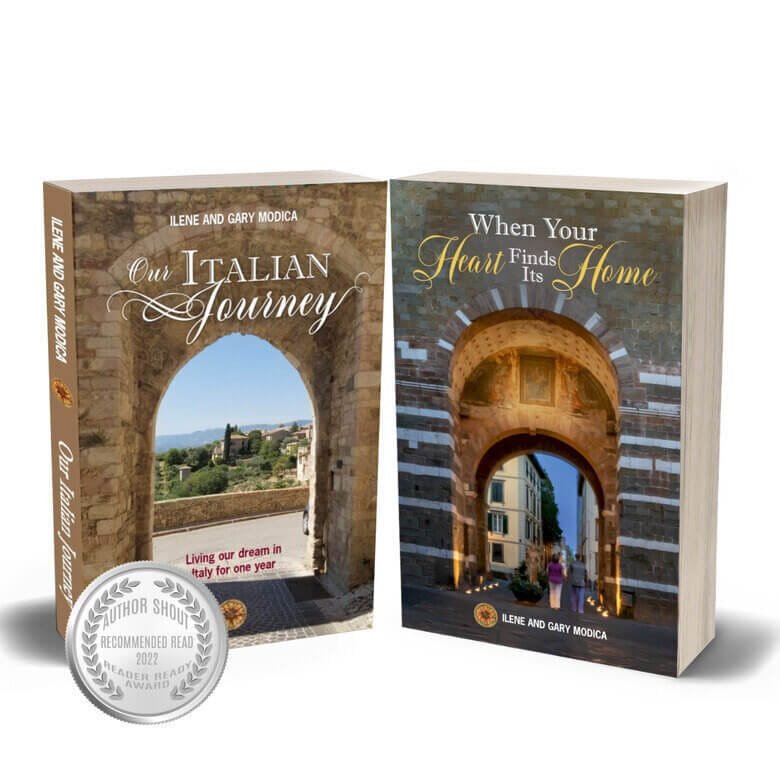 2. Archiginnasio Palace
Inside the Archiginnasio Palace, you will find the Teatro Anatomico Theater and the Archiginnasio Library. This building is currently used by the University and its students.
3. Sundial in San Petronio
The Basilica of San Petronio is extremely large in size as the vault reaches about 147 feet inside and it is about 168 feet in the facade. Needless to say, you feel very small standing inside!
5. The Two Towers
These towers, or as the Italians say "Torri's" are the symbol of Bologna. They are located in Piazza di Porta and actually have names. The shorter tower is called Torri Garisenda and the taller, Torri Asinelli. The names come from the families that built them. They stand in the Piazza di Porta Ravegnana.
This city has 37.29 miles or (60 km) of mostly covered canals. The city provided itself with a hydraulic system consisting of locks, canals, and underground pipes that distributed the water which was used mainly as an energy source for trade.
7. Gelato Museum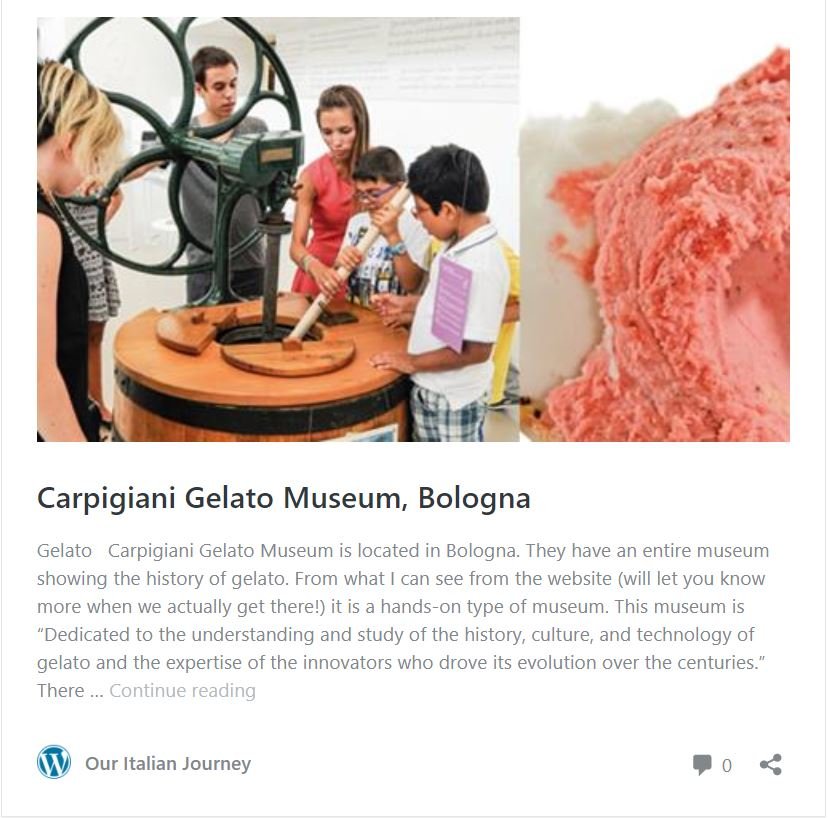 This museum is all about learning the history, culture, and technology of gelato. I have heard great things about this museum and we hope to get there on our next trip!
In Conclusion
There are many wonderful sites to see in this beautiful city. These are just a few of our favorite things we did that might not be on a list you have of city sights. I think my favorite thing by far was looking for the secret canals. They were not as easy to find as you might think. It was also fun to see other people look for them too! You know they were looking because their maps were in hand and heads searching as if they were saying, "It has to be right around here someplace!"