Venice
First of all, when you go behind the scenes in Venice, you can never get lost. That is what is the most fun about Venice just walking the tiny streets and trying to get lost. It's almost impossible because you wind up someplace you know – eventually.
This post contains affiliate links that help keep this website running. By purchasing through our links, we make a small commission at no extra charge to you. Thank you for your support!
Venice is the capital of northern Italy's Veneto region and is made up of more than 118 small islands linked together with something like 400 bridges in a lagoon in the Adriatic Sea. It has no roads, just canals – including the Grand Canal lined with Renaissance and Gothic palaces. The central square, Piazza San Marco, contains St. Mark's Basilica, and the Campanile bell tower offering views of the city's red roofs.
Points of Interest Not to be Missed When Visiting Venice:
Grand Canal
Piazza San Marco
Saint Mark's Basilica
San Maro Campanile
Doge's Palace
Rialto Bridge
Gallerie dell' Accademia (see separate post on the Accademia)
The islands of Burano and Murano (see separate post on Burano)
Incredible Signs Everywhere
We noticed this sign as we were in a vaporatto going down the Grand Canal. It translates to "No Mafia! Venice is Sacred" and it was quite a surprise to see this. Venice is known for being outspoken and this sign says it all. They don't want the Mafia there and residents and store owners won't stand for it.
Some Photo Captures: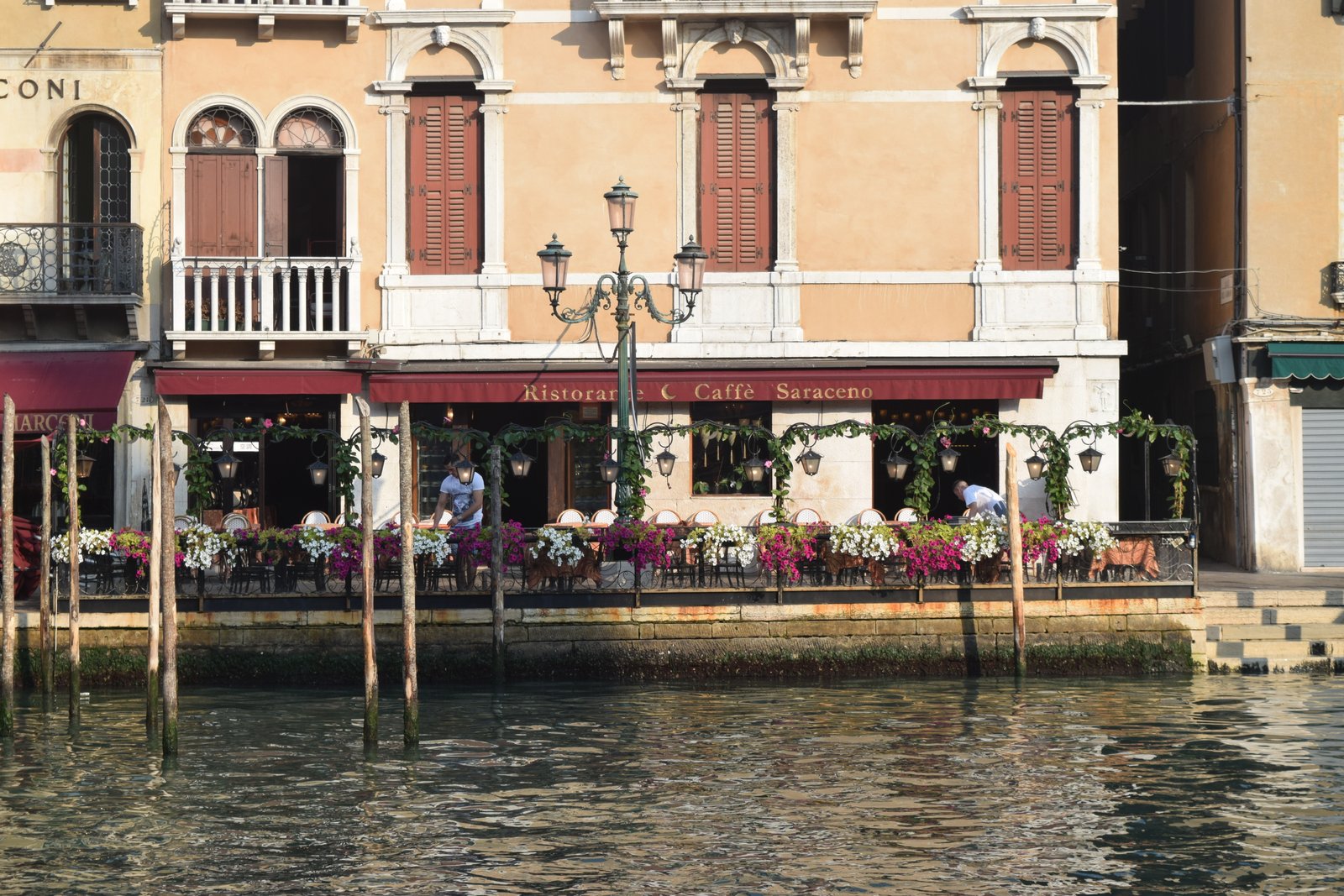 Interesting Facts:
Venice and its lagoon landscape are the results of a dynamic process that illustrates the interaction between people and the ecosystem of their natural environment over time. Human interventions show high technical and creative skills in the realization of the hydraulic and architectural works in the lagoon area.
The occurrence of exceptional high waters poses a significant threat to the protection and integrity of Venice's lagoon and historic settlements. As a result, the increase in the frequency and levels of high tides and wave motion caused by motorboats, therefore, is one of the main causes of deterioration and damage to building structures.
The canals are filled with a variety of motor-powered boats. They range from the vaporetti, public water buses run by the municipal transport system, to private motor-launch taxis. On any given day you might see various barges carrying fruits and vegetables, garbage barges, ambulances, and police.
Most noteworthy, The Grand Canal itself is spanned by four bridges. The famous Rialto Bridge was designed by Antonio da Ponte in 1590. The other three bridges are a recent addition. The Accademia Bridge is a high-arched wooden structure, built in the 1930s to replace a 19th-century bridge. The Scalzi Bridge, at the railway station, was built of marble in 1932. The newest of the Grand Canal's bridges is the Constitution Bridge, which opened in 2008. It connects the railway station to Rome Square.
---
In Conclusion – Especially Relevant
Venice is a one-of-a-kind place to visit and trying to capture it in one day is probably not enough. Maybe if that is all the time you can spare, by all means, visit this city – but it deserves a bit more time to truly capture all it has to offer.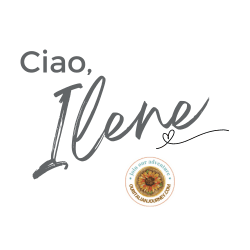 This is our memoir and personal adventure, which has changed our lives forever. Our Italian Journey is a compelling read for anyone who wants to experience and appreciate daily life in Italy and to understand its charm, appeal, and cultural differences. Join in the laughter as we also divulge the trials and tribulations we encountered along the way.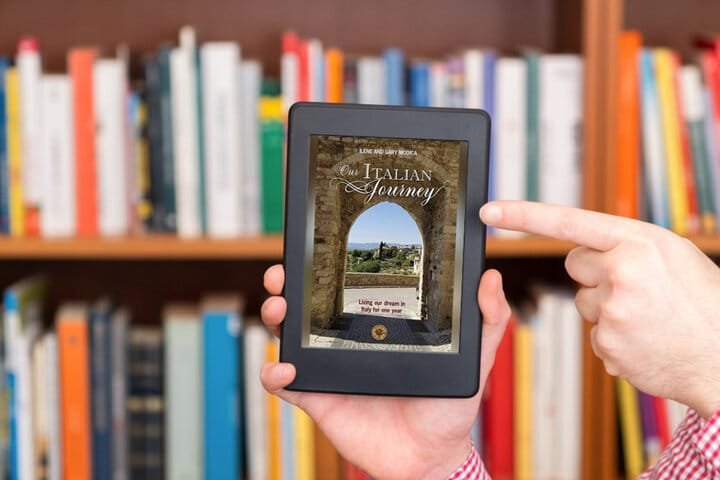 Editor's Note:  This article was initially published on September 7, 2023 and was updated on September 12th for accuracy and additional information.