Italy quiz!
So… you think you know Italy pretty well? Want to make it fun and take a quiz? We thought we would introduce some quizzes every once in a while to provide information while making it fun. Sometimes we think we know more about a country than we really do. Let's see if this quiz surprises you.
Our first Do You Know Italy Quiz is pretty general – about basic information, you probably already know but let's test your knowledge.
Answer the fifteen questions below to get your score. Consider sharing and challenging your friends and family to beat your score!
Good luck! In bocca al lupo!
How Well Do You Know Italy?
Hope you had fun with our first Do You Know Italy quiz!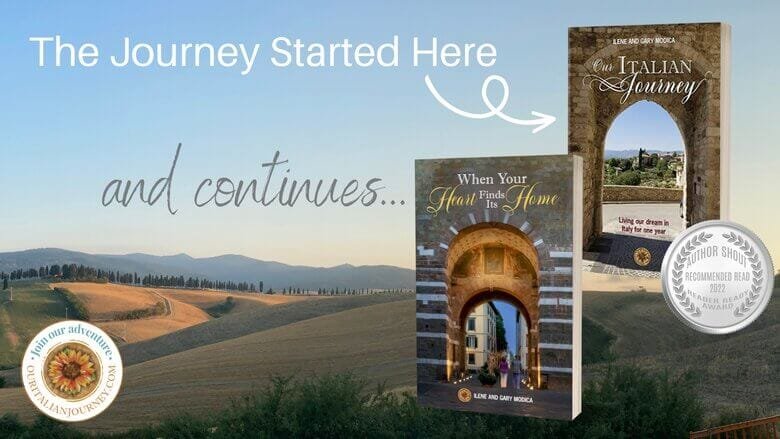 We hope you will consider joining our journey. It started in 2019 with "Our Italian Journey," and this part of the adventure has concluded with "When Your Heart Finds Its Home." Both are available wherever books are sold.
Please take a moment when completed to leave a written review. It truly makes a difference in ranking. We also love to receive photos of our book(s) cover with you, a pet, or some creative way for our social media!