Months 11 & 12
Our final months 11 & 12 in Italy are upon us. Where did a year go? When they say time flies – – they aren't kidding. There were so many things I was supposed to accomplish this year and have failed. I was supposed to be further along in speaking Italian – that's for sure. Although I have learned many words and have been able to speak a few sentences, I am not where I set my goal, nowhere near.
This post contains affiliate links that help keep this website running. By purchasing through our links, we make a small commission at no extra charge to you. Thank you for your support!
The weather has turned and you can tell Fall is here in Italy. Temperatures have dropped and the rains have come. Terrible rains have flooded towns such as Venice. This town hasn't seen flooding like this for 50 years and I can't imagine the damage. Facebook has photos and videos of people walking around St. Mark's Square up to their thighs in water. The historic town of Matera in the Basilicata region of Italy that we visited in March of this year has videos of rivers running down its streets. Just horrible and sad. But November is the rainy month in Italy.
A Decision Made
We have determined that October and November will be much better spent in Arizona. After all, these months are some of the best weather in this state and we both agree we need to be back in Phoenix during this time of year. We are trying to work on a balance of time in both countries. What months to come to enjoy our second home in this beautiful country and when to stay in the States? We are close to making final decisions and will announce them shortly on the blog. We hope you can stay tuned.
---

Verona
October we are still enjoying the town of Verona. We had decided that there was so much to explore in Northern Italy that we would stay two months here.
Milan
At the beginning of October, we met our good friends from New York in Milan for a cooking class. They have come to Italy for vacation and we were thrilled to spend some quality time with them. The cooking class was an amazing experience and we made a few friends while learning how to make pasta and tiramisu together. Experiences such as this one are what make visiting a country so special.
Lake Como
Our New York friends, Sue, Steve and their son Steven were headed up to Lake Como and Gary and I arranged a B&B to stay and enjoy this area of Italy with them. We have never been to Lake Como before and it was stunning. We stayed in the town of Lezzeno which is just south of the famous town of Bellagio at the tip of Lago di Como. Getting there by bus, we passed some beautiful scenery and enjoyed the same while visiting the towns of Bellagio, and Varenna and Menaggio by ferry.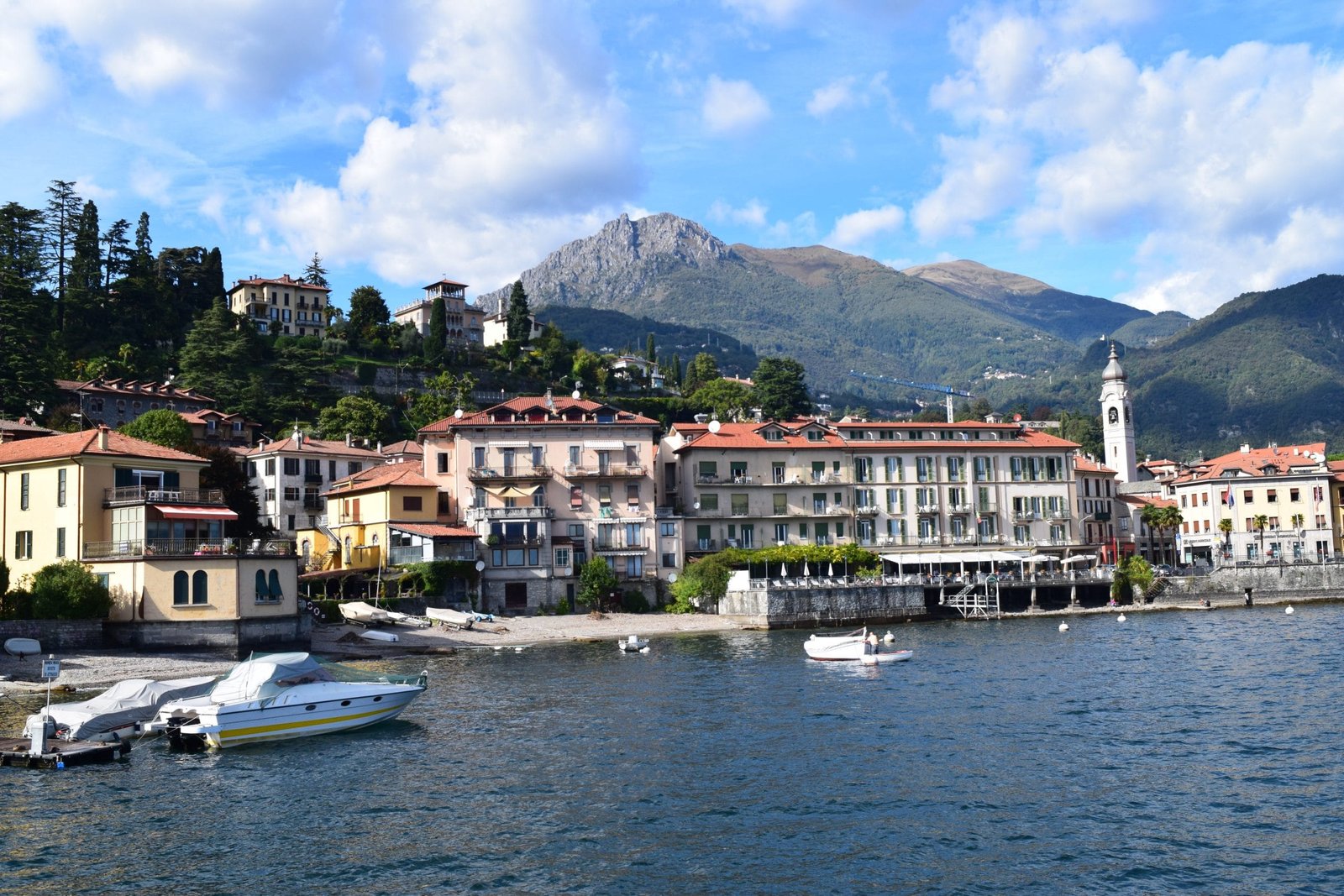 We decided to take a day trip by bus from Menaggio to visit Lugano, Switzerland. The bus winded around the mountains and the beautiful Lago di Lugano was visible from the bus. We spent only a few hours in Lugano but it was worth seeing, at least in my book.
Adventure Continues in Months 11 & 12
Lucca
November brought us to our last town on this year-long adventure, Lucca. Lucca is similar to one of our favorite towns, Parma up in the Emilia Romagna region in Italy. Lucca has a medieval wall surrounding the historic center and you can walk or bicycle on the top of the wall. It is a tree-lined paved path of a total of 4,2 km or 2.6 miles with beautiful views of the city. We had been here before for a few days back in 2017 and wanted to revisit it again.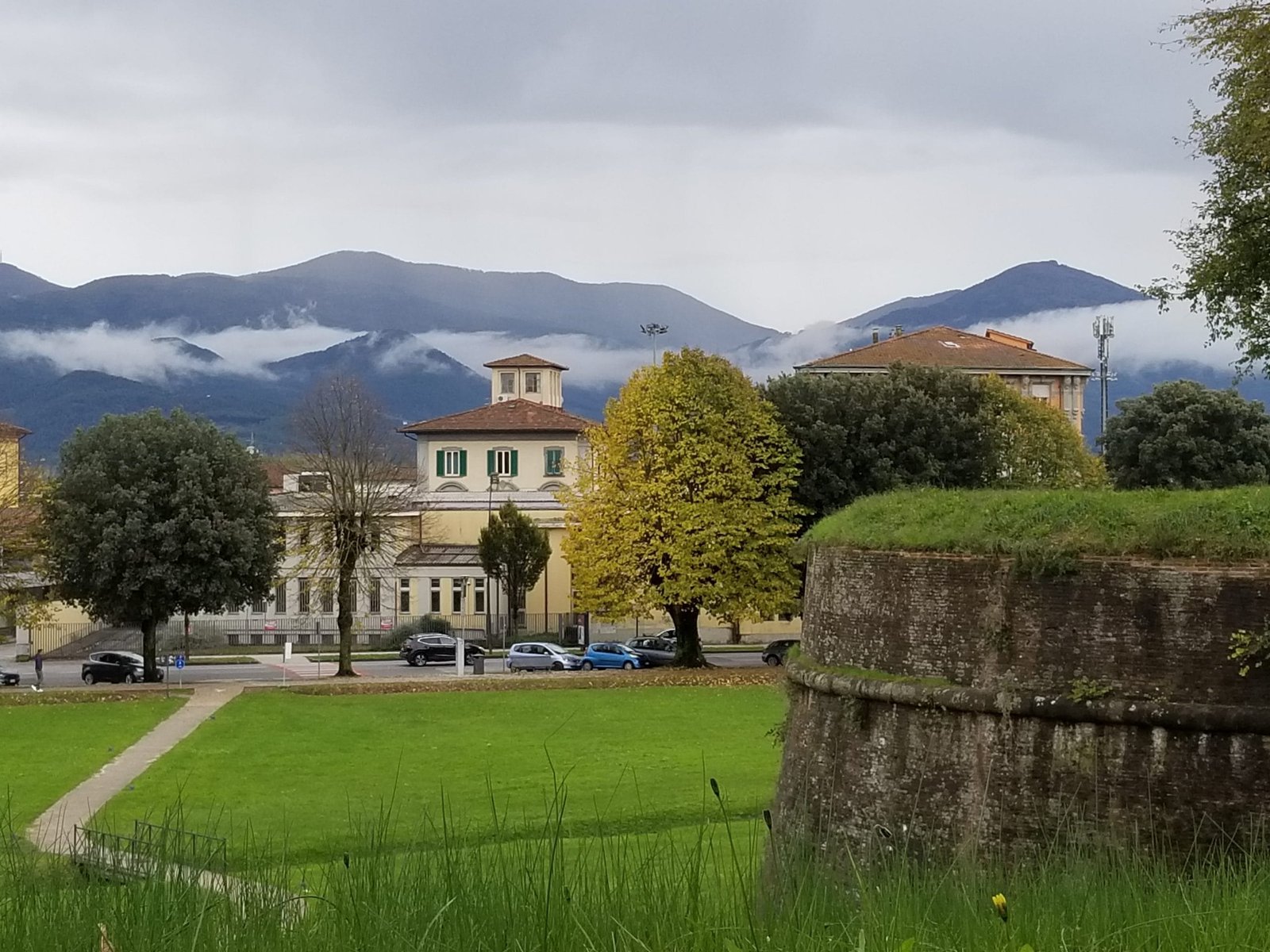 Carrara Marble Mountains – The Apuan Alps

As we traveled north from Lucca on the train, we saw the Carrara Mountains in the distance. At first, we thought there was snow on them but that is not the case. Carrara marble is one of the most prestigious marble in the entire world. A slab can cost up to $400 per square meter and has been used for some remarkable buildings such as the Pantheon in Rome and statues such as Michelangelo's Statue of David. The marble comes from this mountain range in northern Tuscany that stretches for 58 km and reaches 2,000 meters high.  Visit the Carrara Mountains
Viareggio
A short train ride from Lucca, we visited the sea town of Viareggio one day when the rains gave way to a slightly cloudy day. The town is a beautiful beach town with a large marina and sandy beach. There are mountains to the north of this cove and you can see the white Carrara mountains to the east. There is a very nice "boardwalk" area that is paved but has lots of restaurants and stores.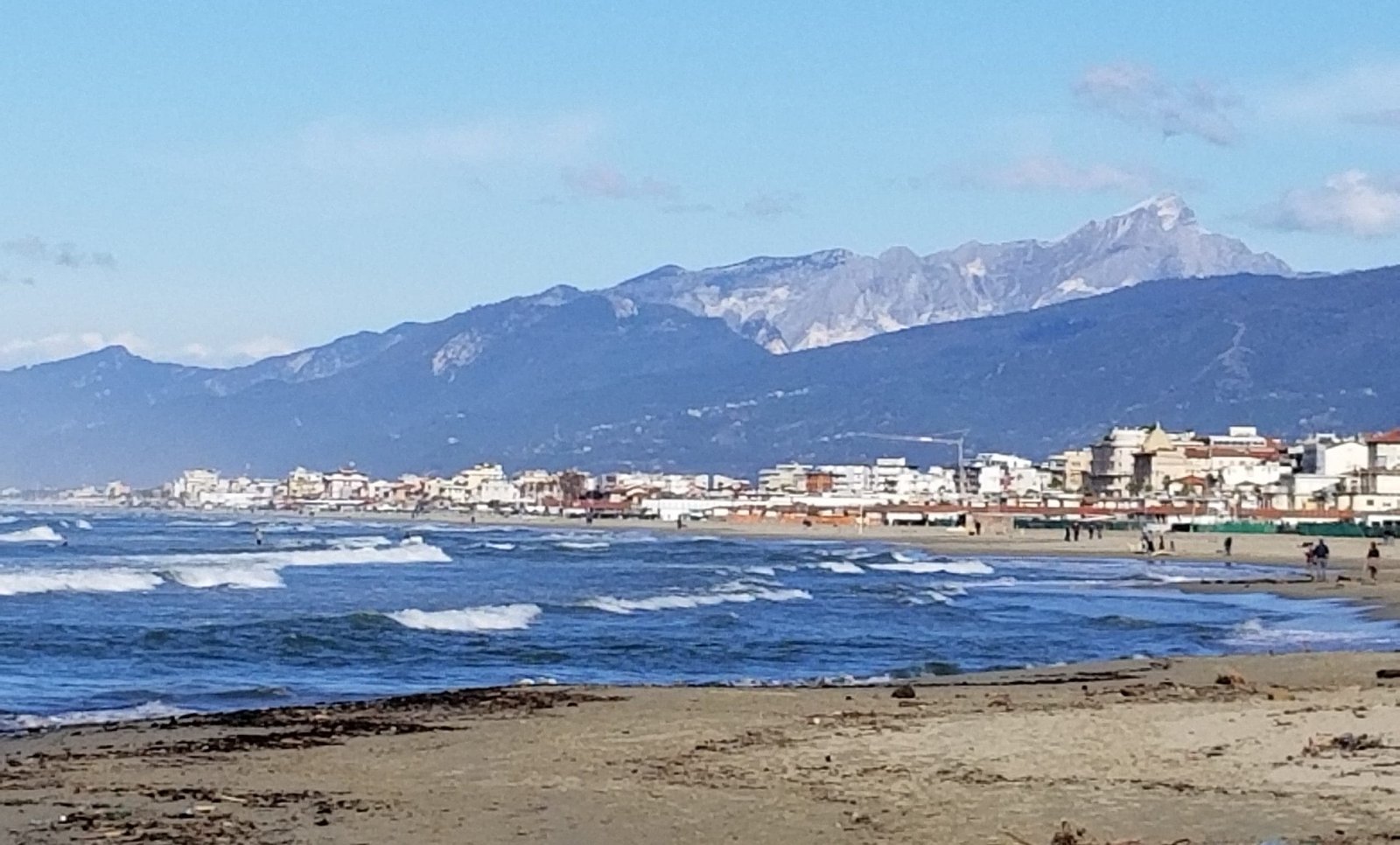 ---
Special Note
We hope you have enjoyed the monthly highlights of our Italian year adventure and hope if you've missed a month, you'll go back and find out more about where we were and what we did. Upcoming posts will include many of these towns so please stay tuned!
If you have yet to subscribe by email to the blog for weekly posts, we hope you will consider doing so on the HOME page.
---
Livorno
During these months 11 & 12, another day trip during a dry day in Lucca was to the town of Livorno. It was a 30-minute walk from the train station to the shore along a busy road. We never found a beach but the area we were in had a very large marina. We didn't spend a great deal of time here because there wasn't much to do in the area of town we were in.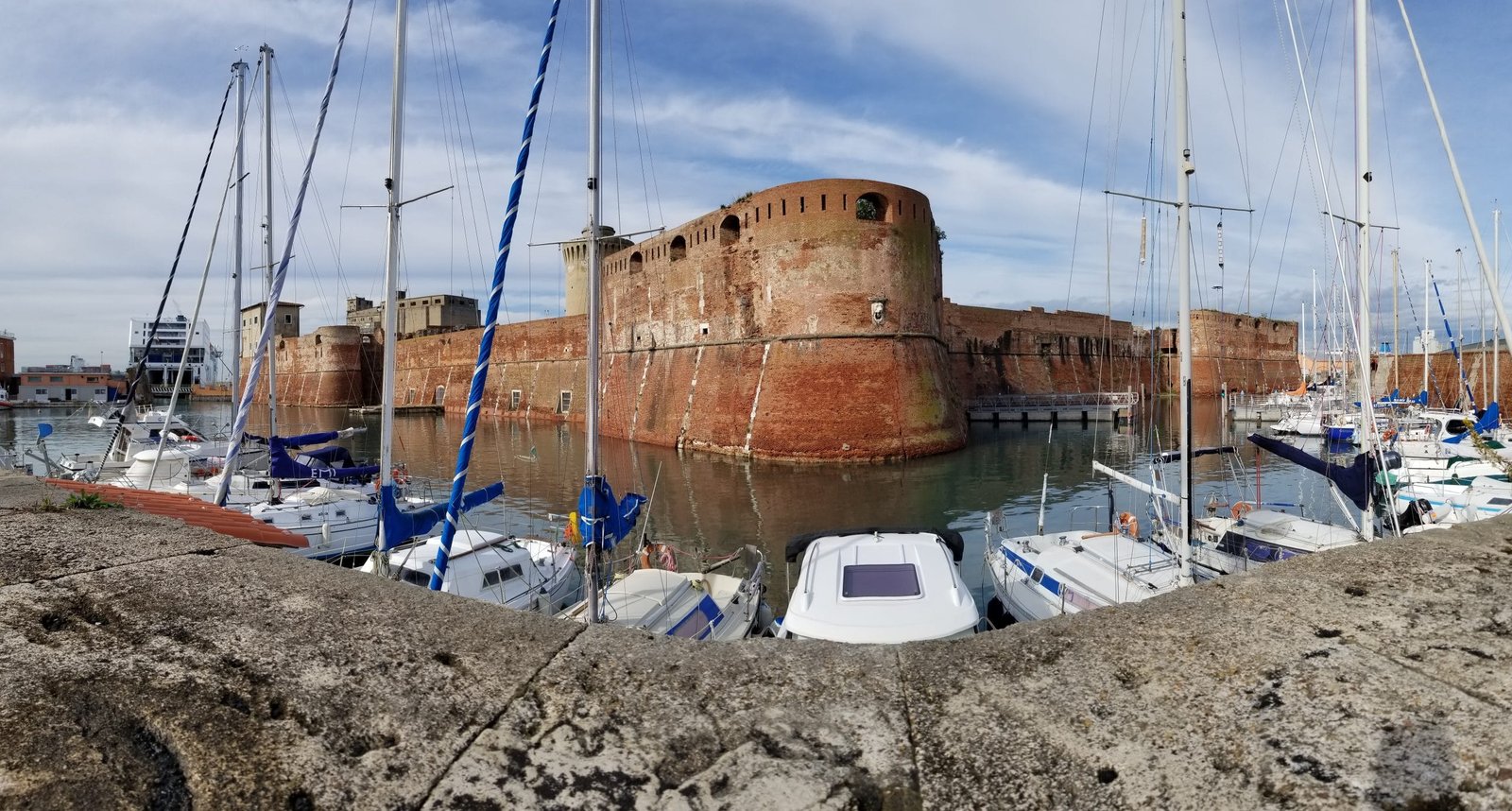 Chiavari
We decided to visit this town because of a fellow blogger and Facebook friend, Marilyn of Take Me Home Italy. This is her home town and although it would have been nice to meet Marilyn here, she was back in the States visiting family for the holidays. This town is located north of the famous Cinque Terre and a lot less touristy. It had a beautiful historic center, beach, marina, and mountains. We wish the sun would have come out to visit us but we had a nice day walking around and exploring.