San Marino
San Marino in Italy is the 5th smallest country in the world but it is also the smallest republic in the world too! What makes this town beautiful is its hilly topography as it is part of the Apennine mountain range. Google Location MapThis little country is surrounded by Italy in Southern Europe, on the border between the regions of Emilia Romagna and Marche. It is so close, about 6.2 miles (10 km) from the Adriatic coast and the seaside town of Rimini. 
This post contains affiliate links that help keep this website running. By purchasing through our links, we make a small commission at no extra charge to you. Thank you for your support!
At only 61 square meters in size, San Marino is independent of its own government and laws even though it is completely surrounded by Italy. This small country dates back to the fourth century AD. Mount Titano, is the capital city of San Marino. There is a medieval stone wall that encloses the original settlement and is completely closed to traffic. The views are everywhere you look.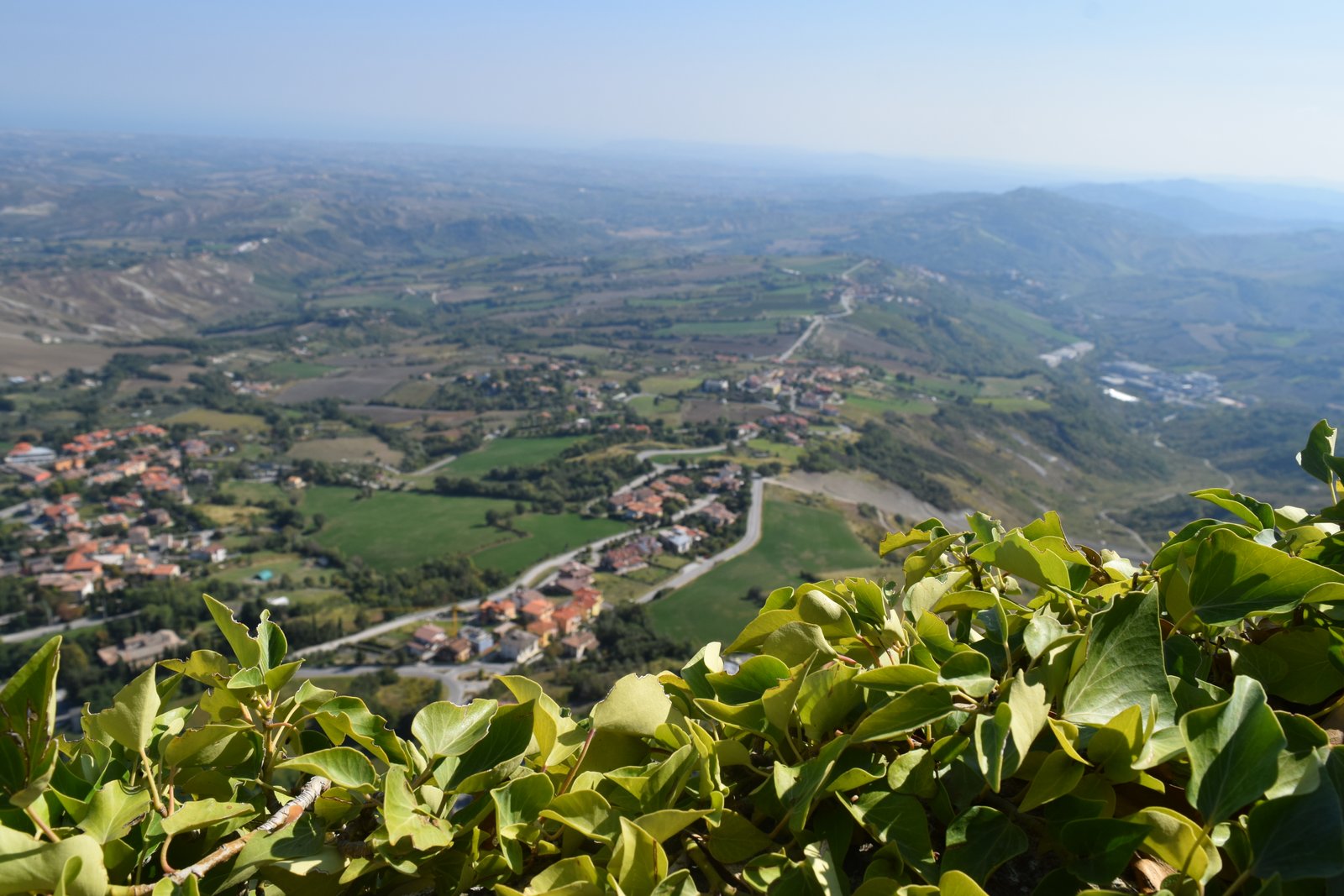 Both these books beautifully capture the essence of Italy, its people, and the strong sense of community that defines life in small Italian towns. With lyrical prose and reflections, Ilene & Gary invite readers to accompany them on a journey of self-discovery and transformation in the heart of Tuscany.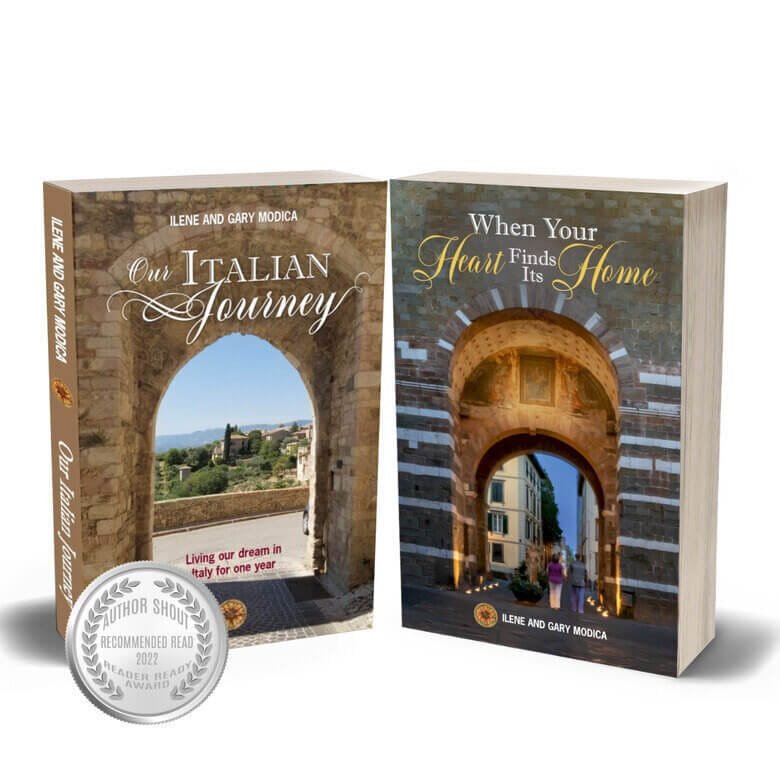 San Marino's Piazza della Liberta
Piazza della Liberta during the summer has a changing of the guard ceremony. Their uniforms are quite unique. There is one single street leading up to Piazza della Libertà that is lined with cafes, restaurants, and shops selling duty-free items, one of San Marino's attractions to visiting Italian tourists. The Public Palace is the seat of San Marino's supreme institution and the council room can be visited only when the Parliament of the Great and General Council is not in session.
Here are the 5 smallest countries in the world along with their size:
Vatican City – 0.44 km
Monaco – 2 km
Nauru – 21 km
Tuvalu – 26 km
San Marino – 61 km
The Castles
Three fortresses – Castle Guaita, Castle Cesta, and Montale (only a tower) – crown the long ridge of Mount Titano, The views from these towers are spectacular and you can view the Apennines, the coastal town of Rimini, and the sea as far as the Dalmatian coast. The first tower called "Salita alla Rocca" was built in the 11th century and renovated since then. The second tower called "Salita alla Cesta" dates back to the 13th century. It is located on the highest peak of Mount Titano.
Get Your Passport Stamped!
Since it is a country, separate from Italy we took the opportunity to get our passports stamped. We stopped at the tourist office and the woman was quite nice and was interested in our story about obtaining dual citizenship.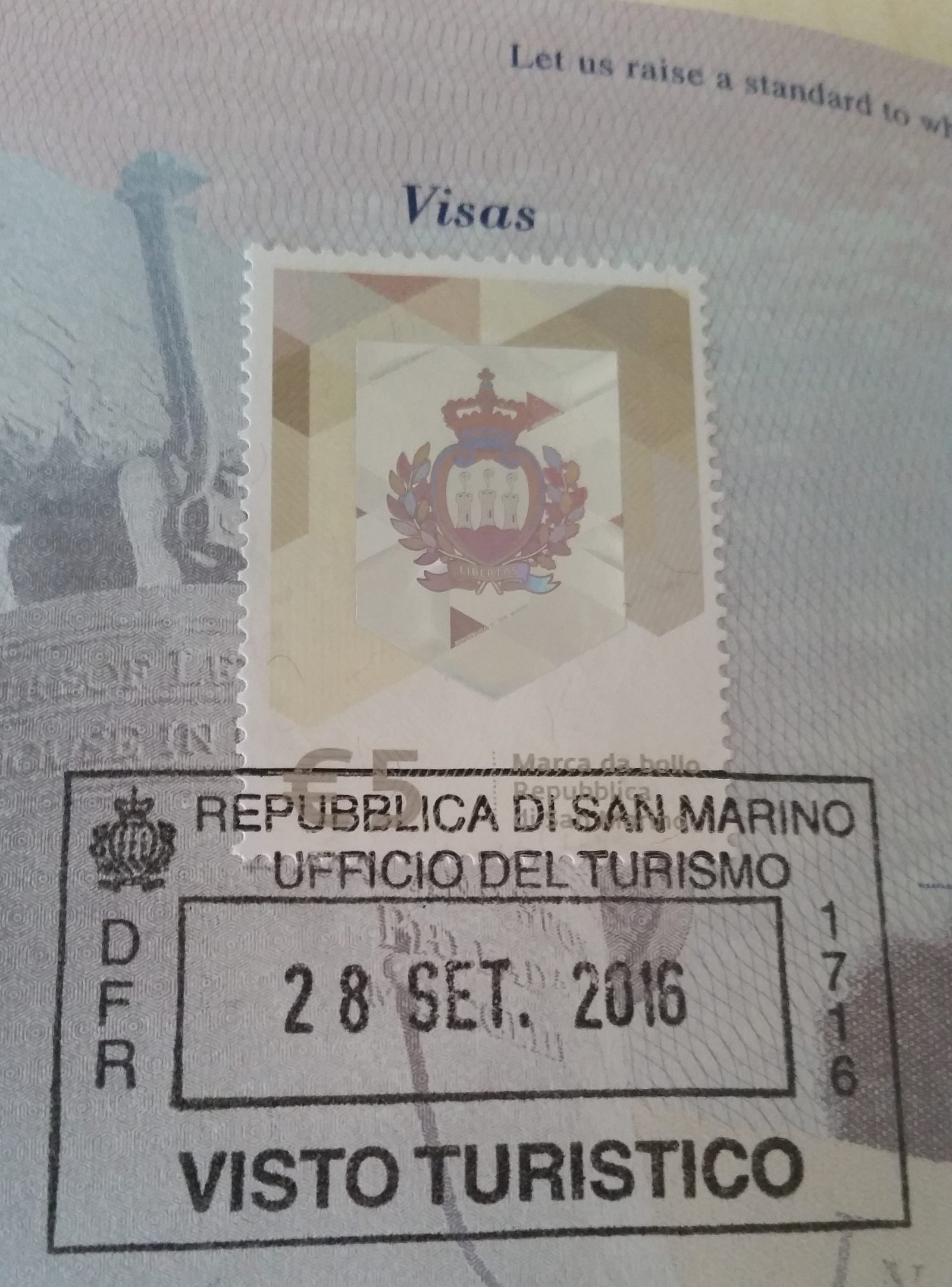 Tips for Visiting San Marino
We used the beach town of Rimini as our home base for this trip. We stayed overnight in Rimini and took a bus up to San Marino. The signs are everywhere to make it very easy to find where to purchase your bus tickets and where to stand for the bus. It was very easy and a great way to see two nice areas – the beach of Rimini, and then, of course, San Marino. The bus was a €10,00 round trip from Rimini to San Marino and well worth it.
Wear your best walking shoes and be prepared to climb the steps. There is very little flat area in this town, or should I say country! San Marino is beautiful, quaint, and should not be missed. You should allow a full day to visit, especially if you want to explore the castles.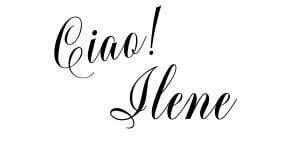 Editor's Note: This article was originally published in November 2016 and was updated in December 2019 for accuracy (and additional information)