The Cathedral (Cattedrale di Santa Maria Assunta) – Duomo
Gary and I visited the Cathedral several times while staying in Parma, Italy for 90 days. On each visit, we would point out to each other something new, something we missed previously. It is one of those Duomo's that touches your heart and speaks to you.
This post contains affiliate links that help keep this website running. By purchasing through our links, we make a small commission at no extra charge to you. Thank you for your support!
The Cathedral is dedicated to the Assumption of the Blessed Virgin Mary and can be considered one of the finest examples of Romanesque architecture in Italy. It is the episcopal seat of the Diocese of Parma. It was built around the year 1059 and consecrated in 1106. 
The Cathedral Exterior
The facade is beautiful and made from blocks of sandstone. It is decorated with a row of loggias and two tiers of galleries. It looks a bit miss matched from a distance but don't let the exterior fool you. The true beauty of this Cathedral is on the inside! The bell tower is topped by a copy of a gilt copper angel. The original can be found at the Diocesan Museum.
The entrance is flanked by two marble lions that guard the entrance to the Cathedral. They were sculpted by Giambono da Bissono in 1281. The lions represent the Lord and embody his strength, his ability to support his own Church, and victory over death.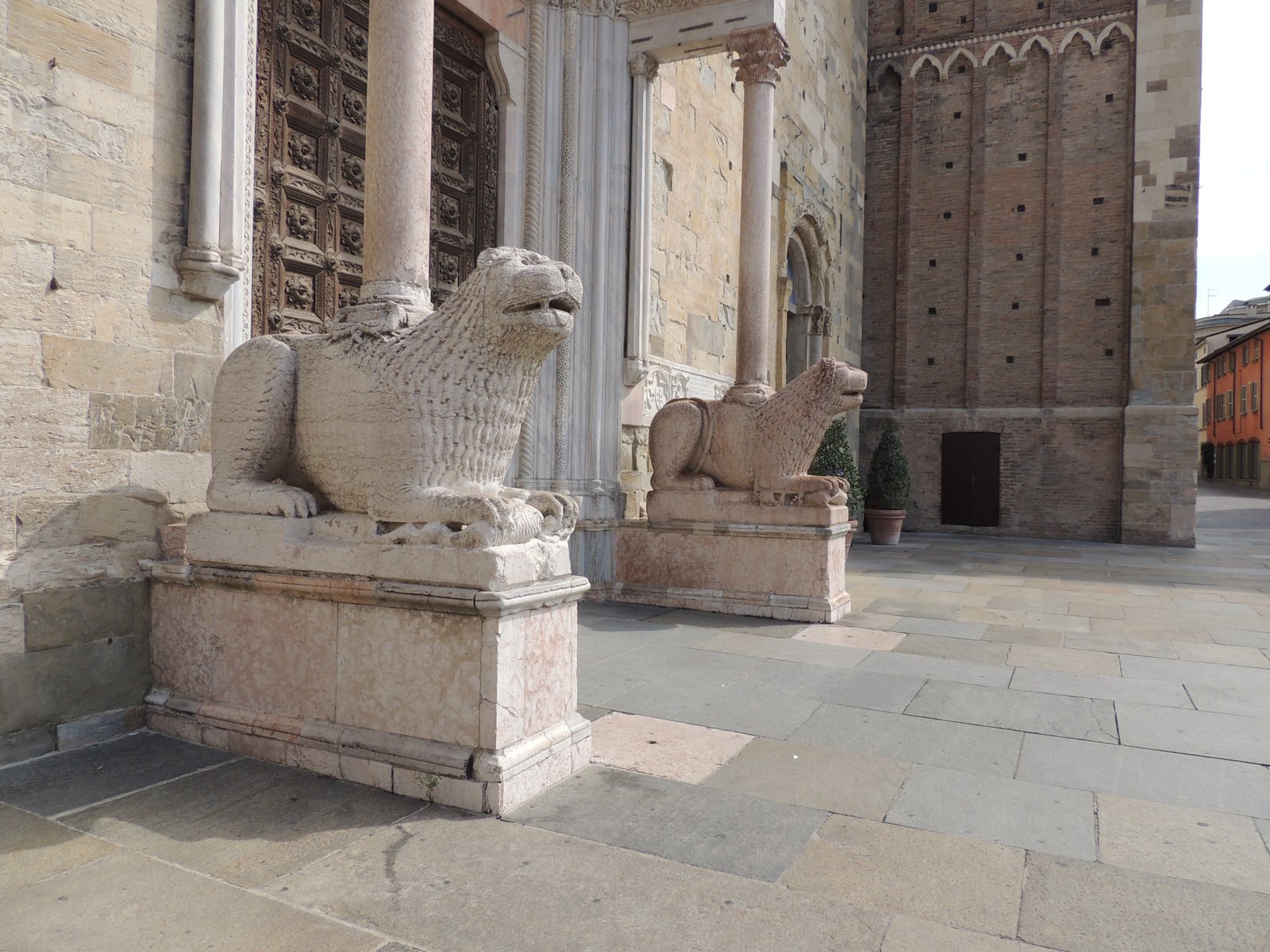 The Cathedral Interior
As in most cathedrals, the interior is shaped on the Latin cross plan. The ceiling and walls are frescoed in the Mannerist style. The great inside of the dome was frescoed by Correggio in 1526 with the Assumption of the Virgin. The contract for him to do this painting was signed on November 3, 1522, and completed in 1530. It is spectacular and a place I would stop to view each and every time we visited.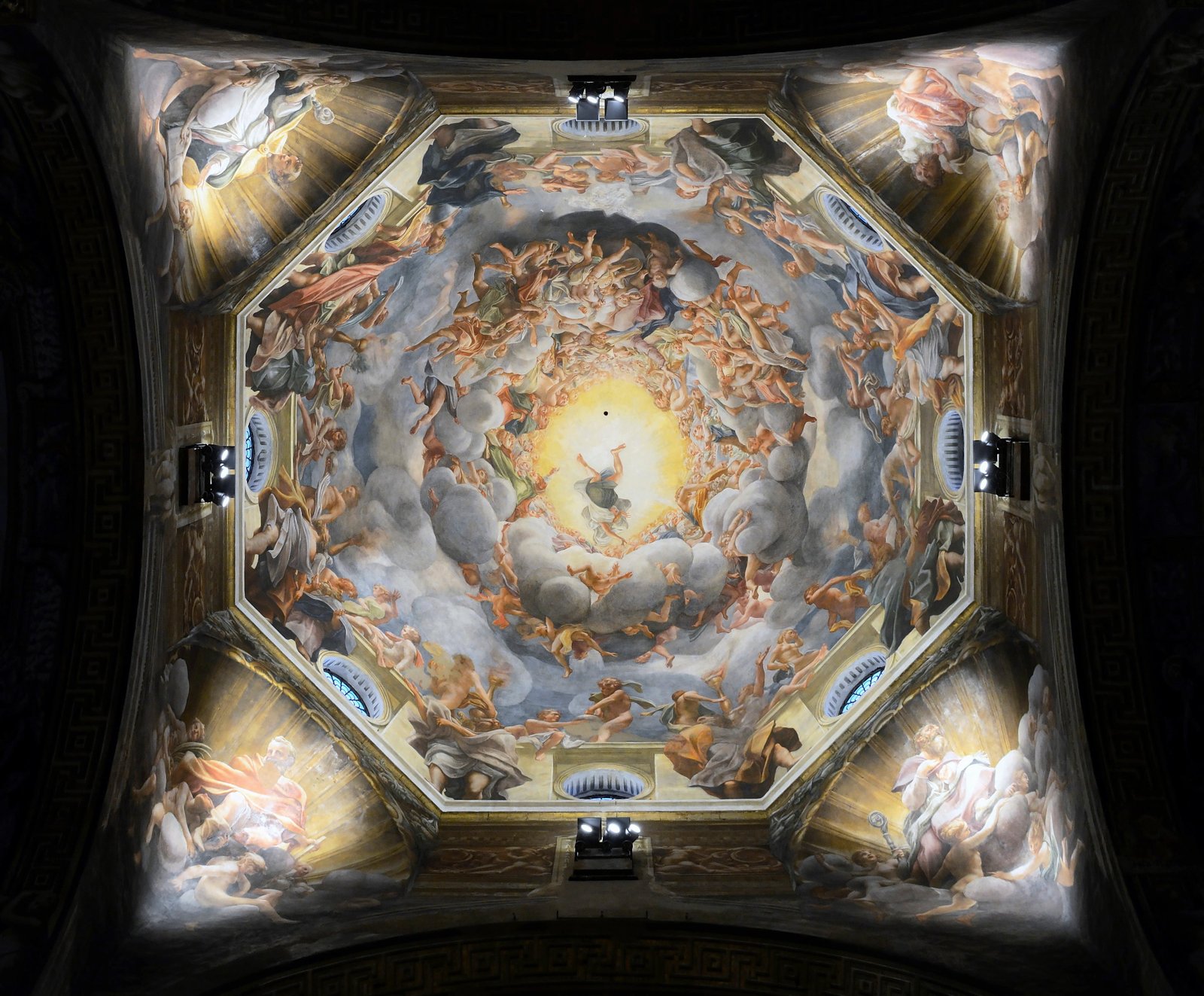 Read more about our 90-day Adventure in Parma in 2016: Parma
A Little History
The church was heavily damaged by an earthquake in 1117 that struck northern Italy and had to be restored. The crypt houses fragments of beautiful ancient mosaics which they say indicate a presence of a cult temple from at least the 3rd or 4th century AD.
This is a wonderful site that has great information on the Parma Cathedral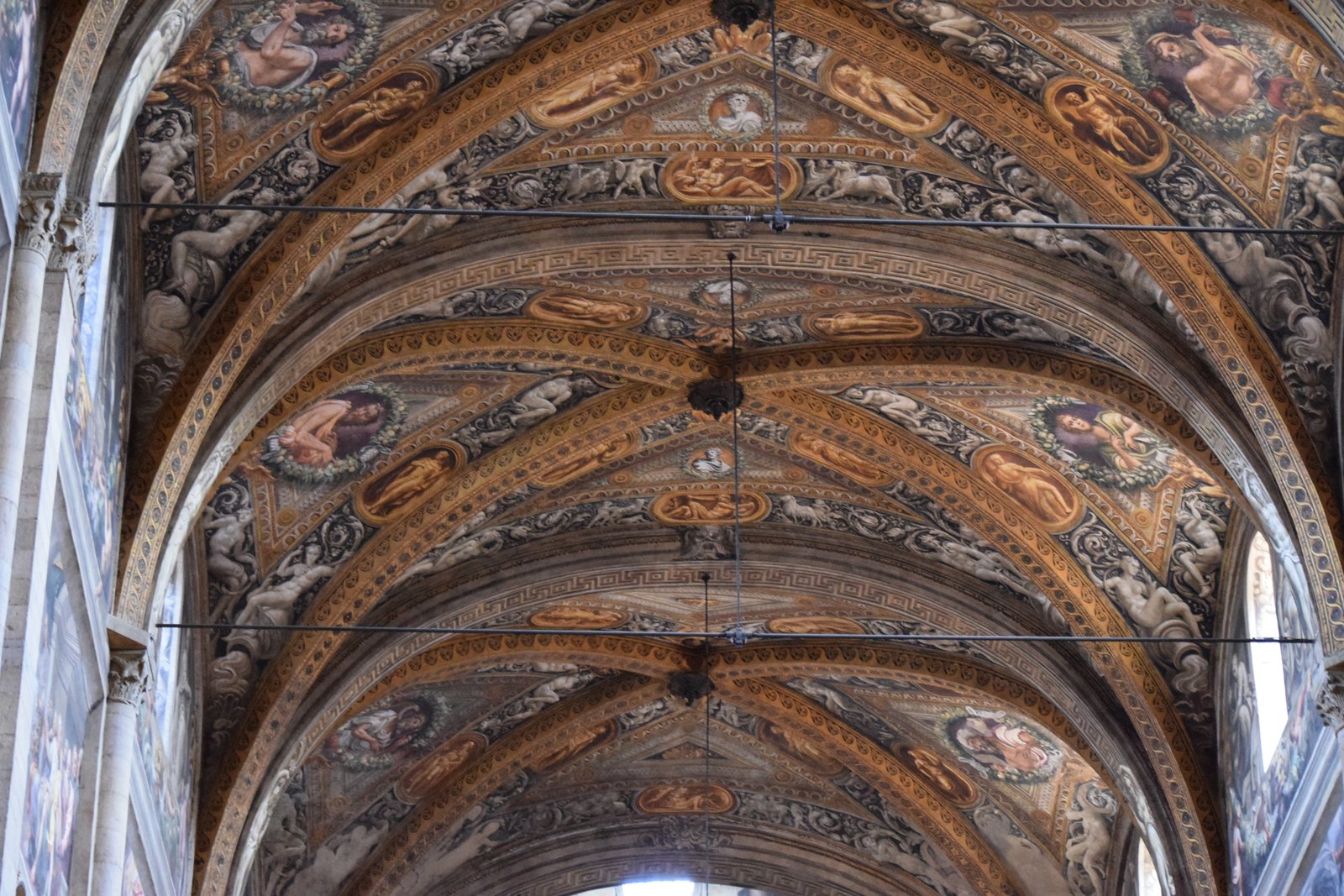 Conclusion
If visiting the town of Parma, leave a minimum of one hour to see this beautiful Duomo. The baptistry is located right next door in Piazza Duomo and is another site to explore. You won't be disappointed!
Editor's Note: This article was originally published in August 2016 and was updated in June 2019 for accuracy and additional information.