This post contains affiliate links which means that we may receive a small commission if you make a purchase through a link at no additional cost to you. Thank you for your support!
The Archiginnasio Palace
Teatro Anatomico in the Palazzo dell' Archiginnasio
Inside the Archiginnasio Palace are the Teatro Anatomico Theater and the Archiginnasio Library. This building is used by the University of Bologna and its students.
First of all, just walking up the stairs into this square hallway are beautiful frescoes and sculptures from the past. It almost makes you stop and think about who might have walked these halls before you.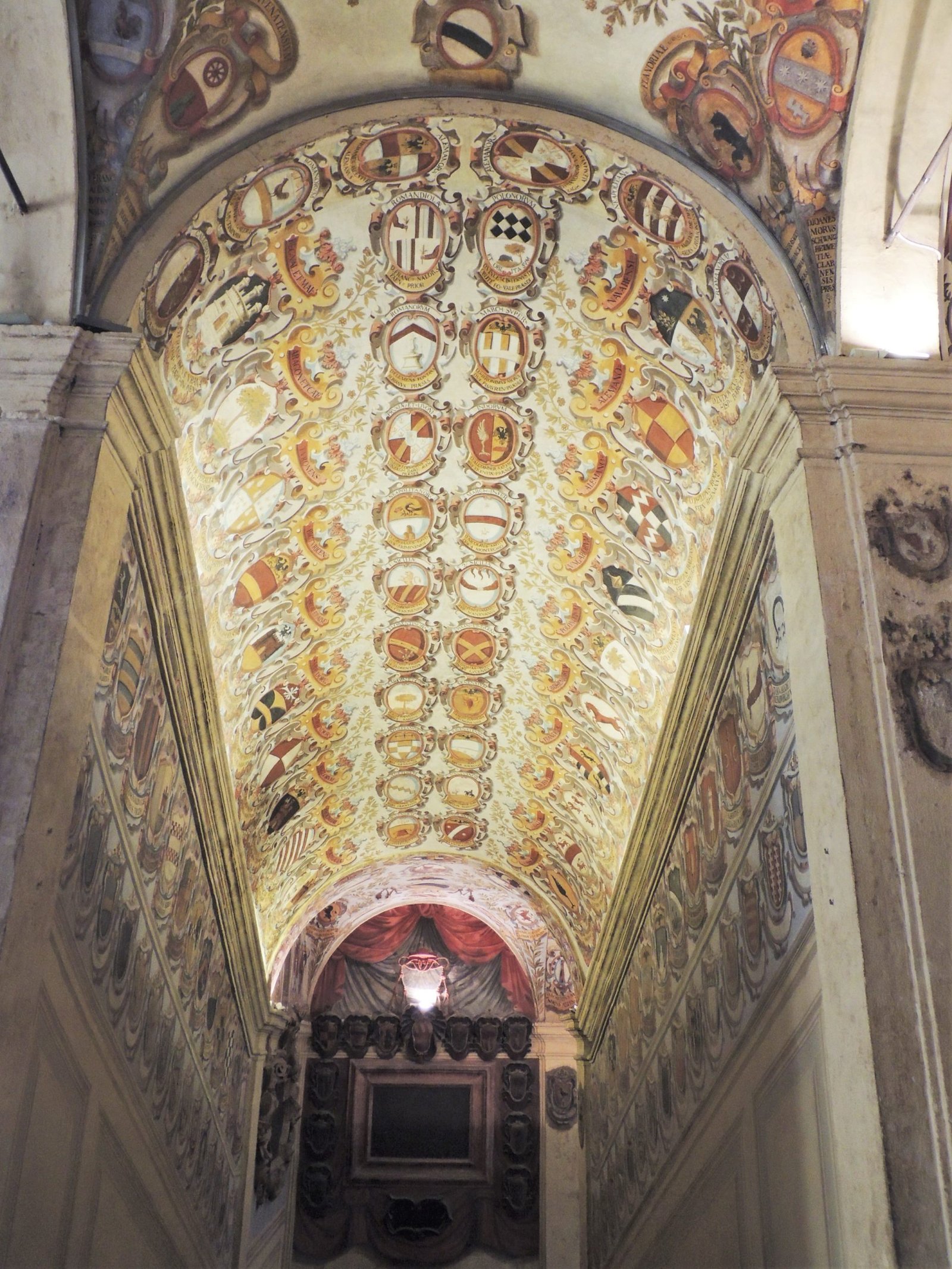 The Archiginnasio Palace
The first permanent seat of the ancient University of Bologna was built in 1563. The reason it was built was to concentrate in a single location all the schools of civil, philosophy, mathematics, physics, medicine, and natural sciences. Founded in 1088, Bologna is famous because it is the town with the most ancient university in the western world.
The Anatomy Theatre
This theatre was built in 1637 and it is where anatomy was taught mainly through the dissection of corpses. Visit to read more and see some amazing photos:  http://www.archiginnasio.it/theatre.htm
Only some of the many frescoes remain in the Archiginnasio Palace by the Bolognese painter, Bartholomeo Cesi. The majority of his paintings were destroyed during an Allied air raid that struck the Archiginnasio on January 29, 1944.
The Stabat Master Hall
In conclusion, the Stabat Master Hall is located on the upper floor. There are ten interconnected classrooms that are flanked by two lecture halls. As a result, one is for artists and the other one for lawyers. While the public is not allowed into the gated library, through the gates you can see some students walk by once in a while.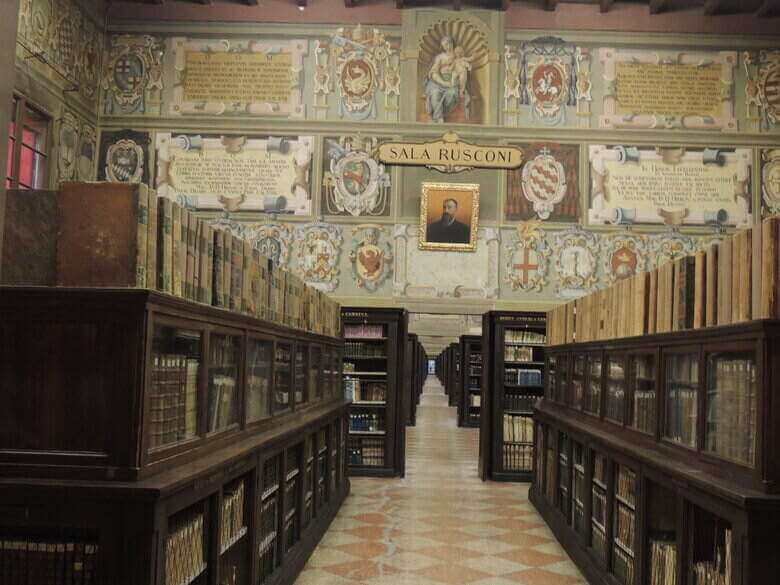 The Library
The Archiginnasio library holds approximately 800,000 books and pamphlets, 12,000 manuscripts, 50,000 letters, and 15,000 drawings and designs. The library is officially called Orario della Biblioteca.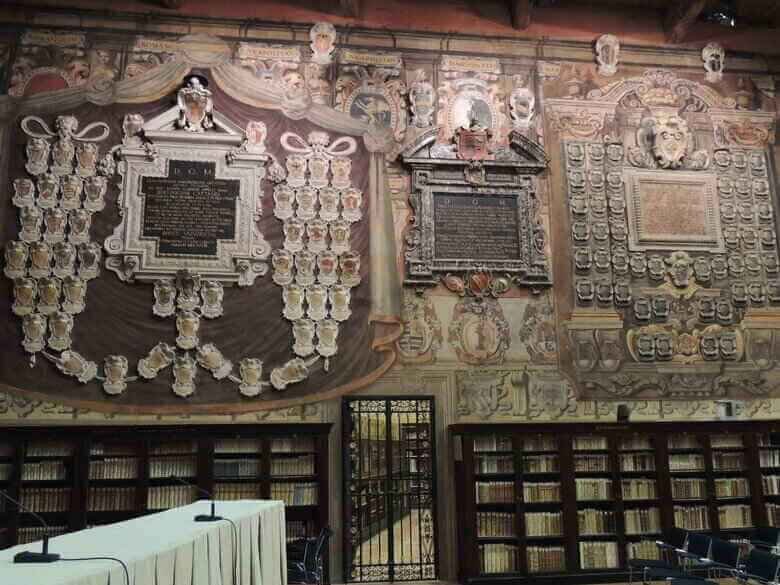 ---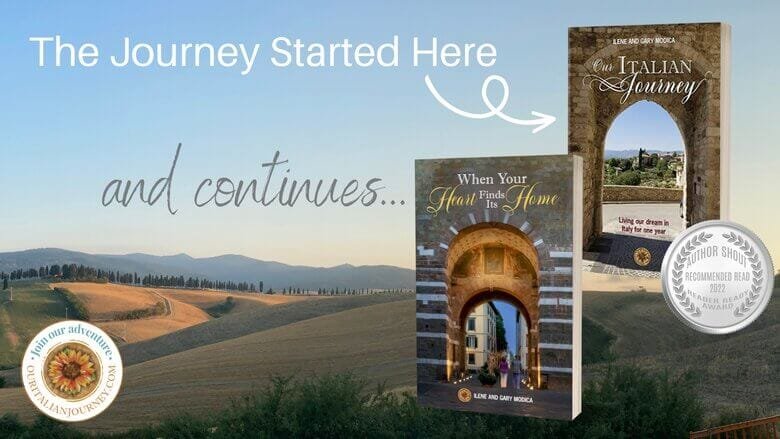 We hope you will consider joining our journey. It started in 2019 with "Our Italian Journey," and this part of the adventure has concluded with "When Your Heart Finds Its Home." Both are available wherever books are sold.
Please take a moment when completed to leave a written review. It truly makes a difference in ranking. We also love to receive photos of our book(s) cover with you, a pet, or some creative way for our social media!