Pitti Palace, Florence Italy
The Pitti Palace is a must-see on your travel itinerary when in Florence. It was a real treat walking through these grand halls and imagining yourself living there. There is so much to see, you really need to schedule your time accordingly. There are different areas you can explore and each area is part of a multi-ticket you can purchase. So, if you have more time to spend, see more of the rooms on display. If you have less time, you can choose the areas that appeal to you the most. I will say that neither Gary nor I were interested in the "Period Costumes" so we did not purchase that particular ticket.
This post contains affiliate links that help keep this website running. By purchasing through our links, we make a small commission at no extra charge to you. Thank you for your support!
The History
The Pitti Palace was built around 1458 by Lucca Pitti, a Florentine banker, and Medici rival. It is a vast Renaissance palace on the south side of the Arno River in the Oltrano section of Florence.
Around 1549 the Pitti Palace was bought by Eleanor of Toledo, wife of Cosmo I de' Medici when the Pitti family went bankrupt. The Pitti Palace was used as an alternative residence to the Palazzo Vecchio, her first palace.
The Palazzo was designed by Brunelleschi and finished by his student, Luca Fancelli. It was later enlarged by Giorgio Vasari to its present size.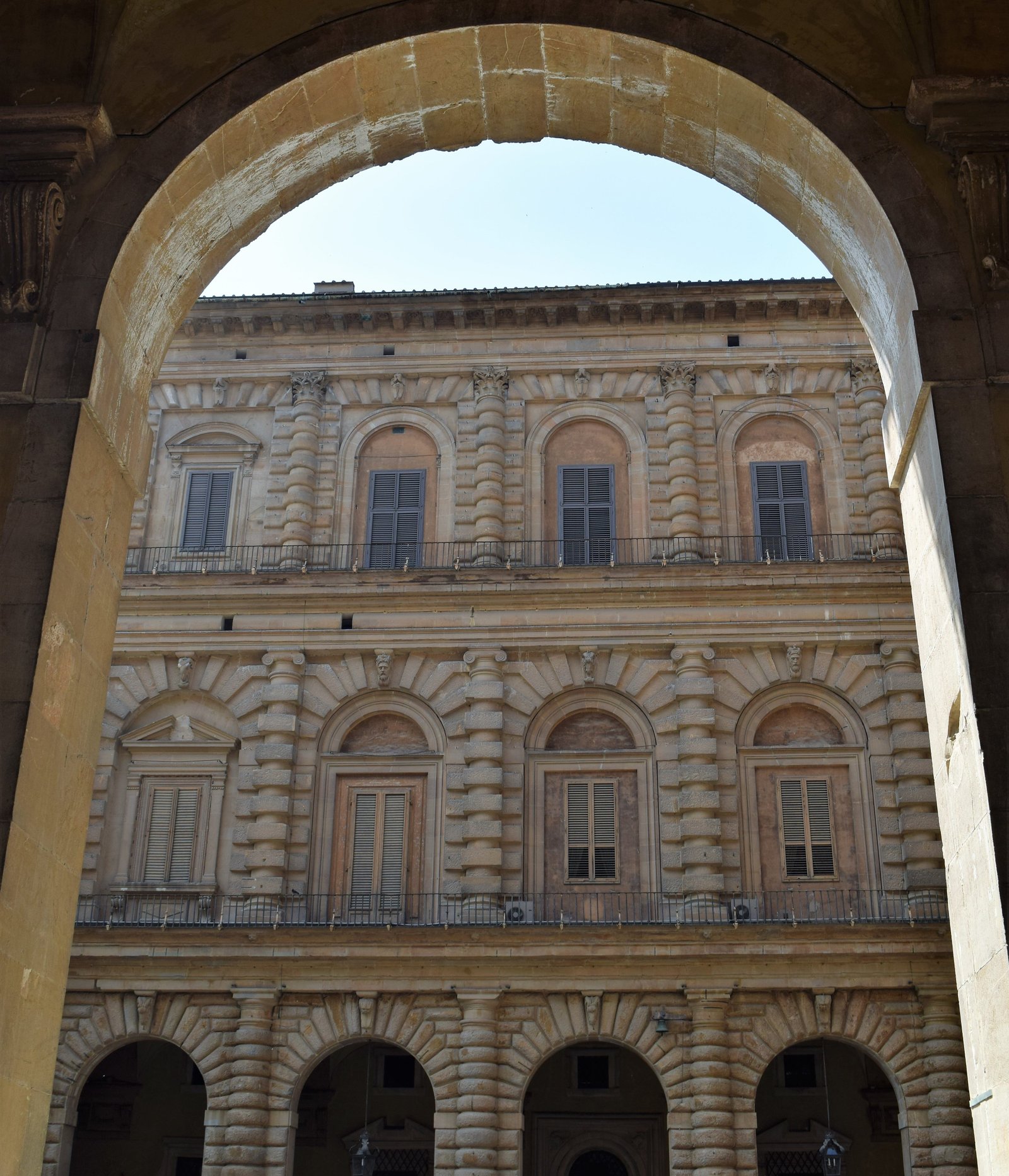 The Palace
The palace is amazing and very, very large. The Palazzo (palace) is now the largest museum complex in Florence. These pictures are from inside the apartments. Enjoy the grandeur and image that this was actually a home of a family way back when. Can you see yourself walking around; I can!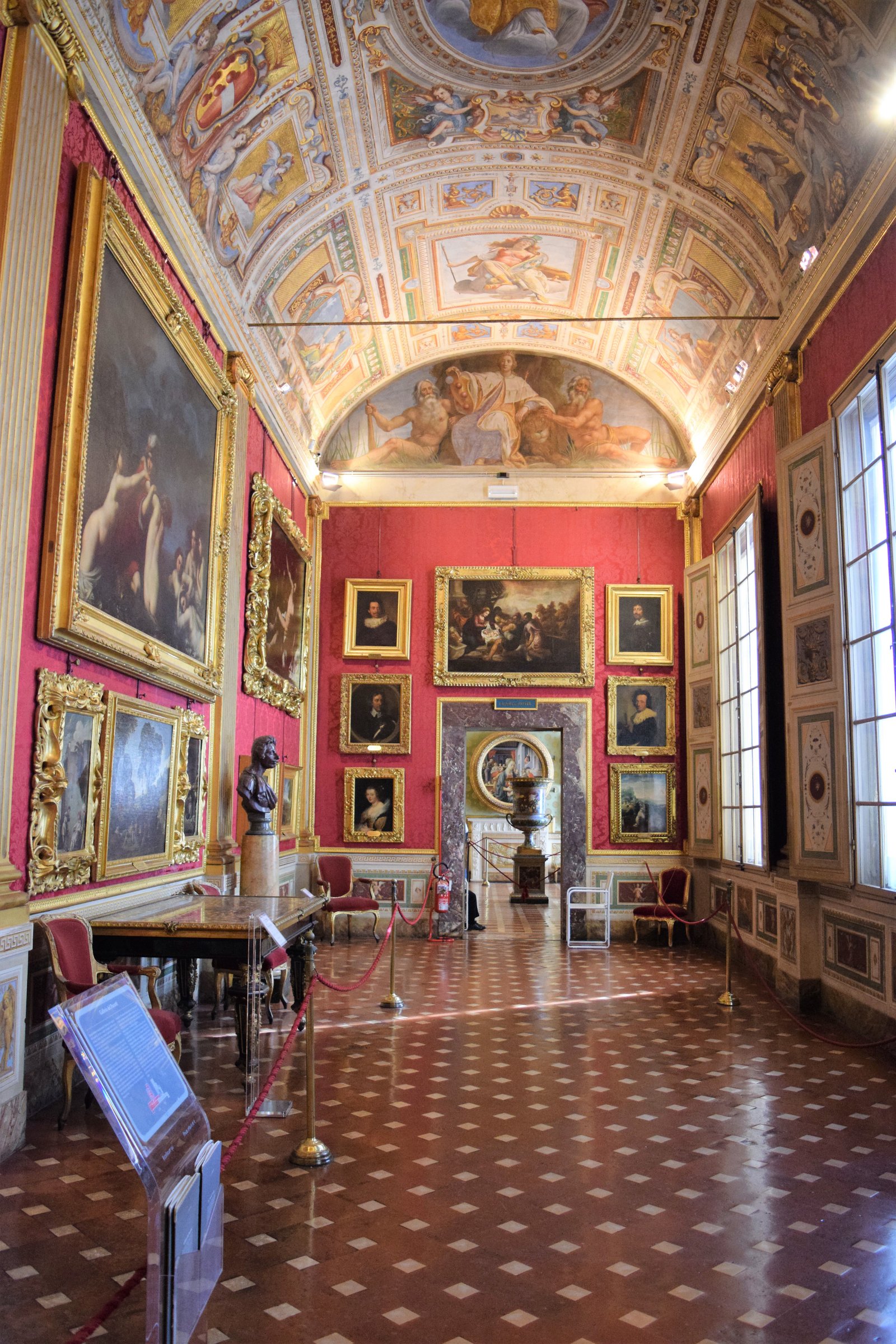 Both these books beautifully capture the essence of Italy, its people, and the strong sense of community that defines life in small Italian towns. With lyrical prose and reflections, Ilene & Gary invite readers to accompany them on a journey of self-discovery and transformation in the heart of Tuscany.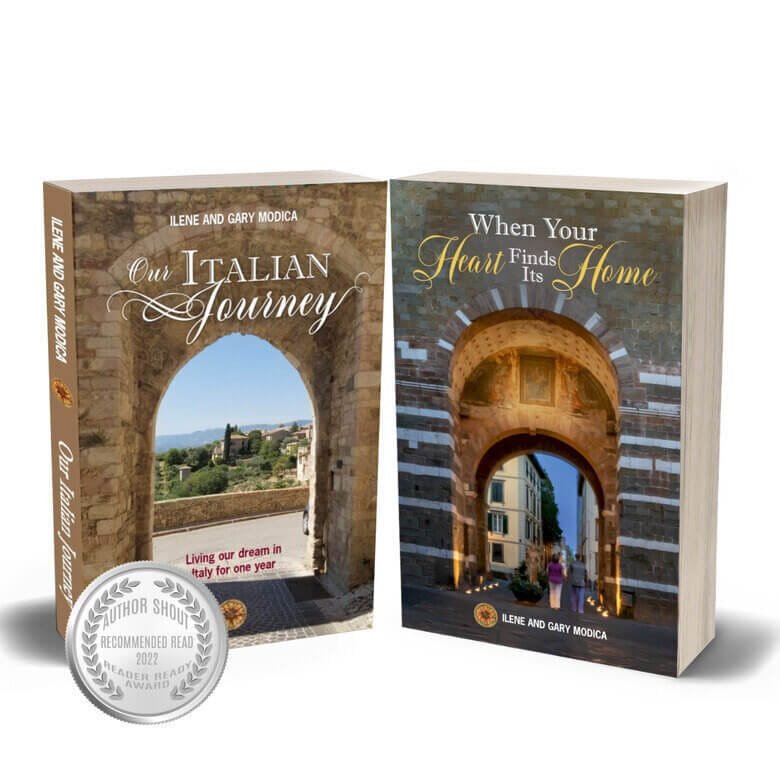 The Ceilings
The ceilings and chandlers are, to me, the highlight of these apartments. One ceiling is more beautiful than the next. I must have taken a dozen more pictures than the ones here. Remember, these ceilings are frescoes and hand-painted. I can't imagine painting in such a difficult position for the amount of time it must have taken for some of these!
For more information about this palace