Street Art
Street Art in Florence is an amazing display of talent. Along Via Calzaiuoli, the main street close to the Duomo, there is an area that is sort of blocked off for these talented people. While they are there almost every day, it is sad to think that what they create during the day consequently disappears at night when the street cleaners come through the streets.
This post contains affiliate links that help keep this website running. By purchasing through our links, we make a small commission at no extra charge to you. Thank you for your support!
"Our Italian Journey," is a memoir written during a year in Italy experiencing the seducing charm of the country, twists and turns, and humorous moments along the way. This experience changed our lives forever. Join us and let us be your guide to some of the most beautiful places in Italy.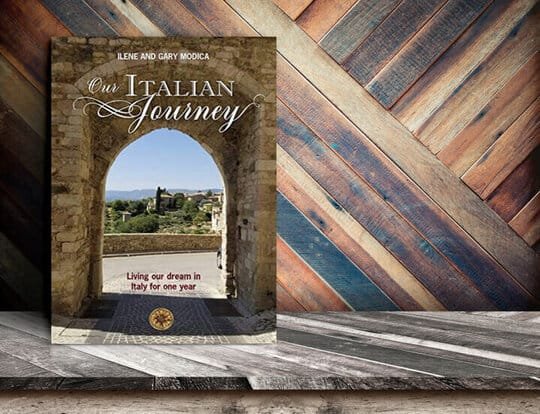 "When Your Heart Finds Its Home" is a stand-alone memoir but also a continuation of Ilene & Gary's first book, "Our Italian Journey." The possibilities of a new home came to fruition for them when they finally found their "perfect Italian town."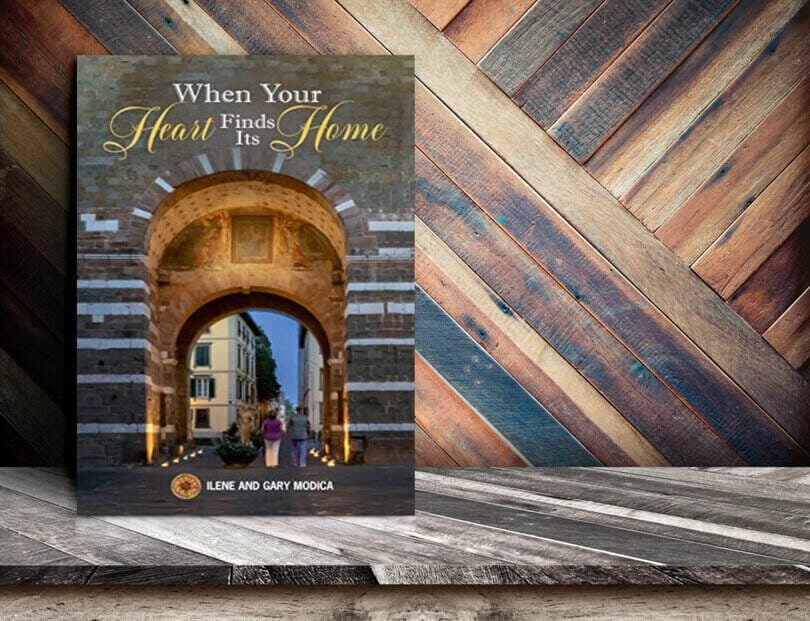 In addition, Some of the art is found on garage doors. As much as I would approve of this versus the graffiti you usually see, it really just stops you in your tracks to admire.
The Statues
Finally, there is the kind of art you see along with the Uffizi Gallery. These are usually where you will find the "statues." Dressed in everything from a Roman guard, Dante, to this cute Cupid who we happened to pass on Valentine's Day. He was there for about two weeks; winking at the people who passed by. He was quite cute and comical. I consider that street art too! Gary enjoyed giving him a few coins.