Not To Be Missed: Scuola del Cuoio
Scuola del Cuoio was created after World War II through the collaborative efforts of the Franciscan Friars of the Monastery of Santa Croce and the Gori and Casini families, Florentine leather artisans since the 1930s. Their mission was to give orphans of the war a means to learn a practical trade with which to earn a living.
This post contains affiliate links that help keep this website running. By purchasing through our links, we make a small commission at no extra charge to you. Thank you for your support!
History
The first students were boys from the nearby town, Pisa. The students were taught the differences between the various kind of leather, the methods to cut leather by hand, and to create a variety of leather items from handbags, briefcases, and other small leather goods. Gifted students learned how to make desk sets, book bindings, and jewelry cases along with the art of gilding leather using 22-carat gold.
With the passing of the two founding fathers; Silvano Casini and Marcello Gori in 2003, the vision of the school lives on through Marcello Gori's family. Marcello Gori's three daughters, Laura, Francesca, and Barbara, and grandson Tommaso (Laura's son) manage Scuola del Cuoio.
Our Visit
It is a wonderful place to go, even just to look. It is located behind Santa Croce. Look for the sign out front once you walk around to the side of the church. It is tucked away behind the church through a walkway; just follow the signs.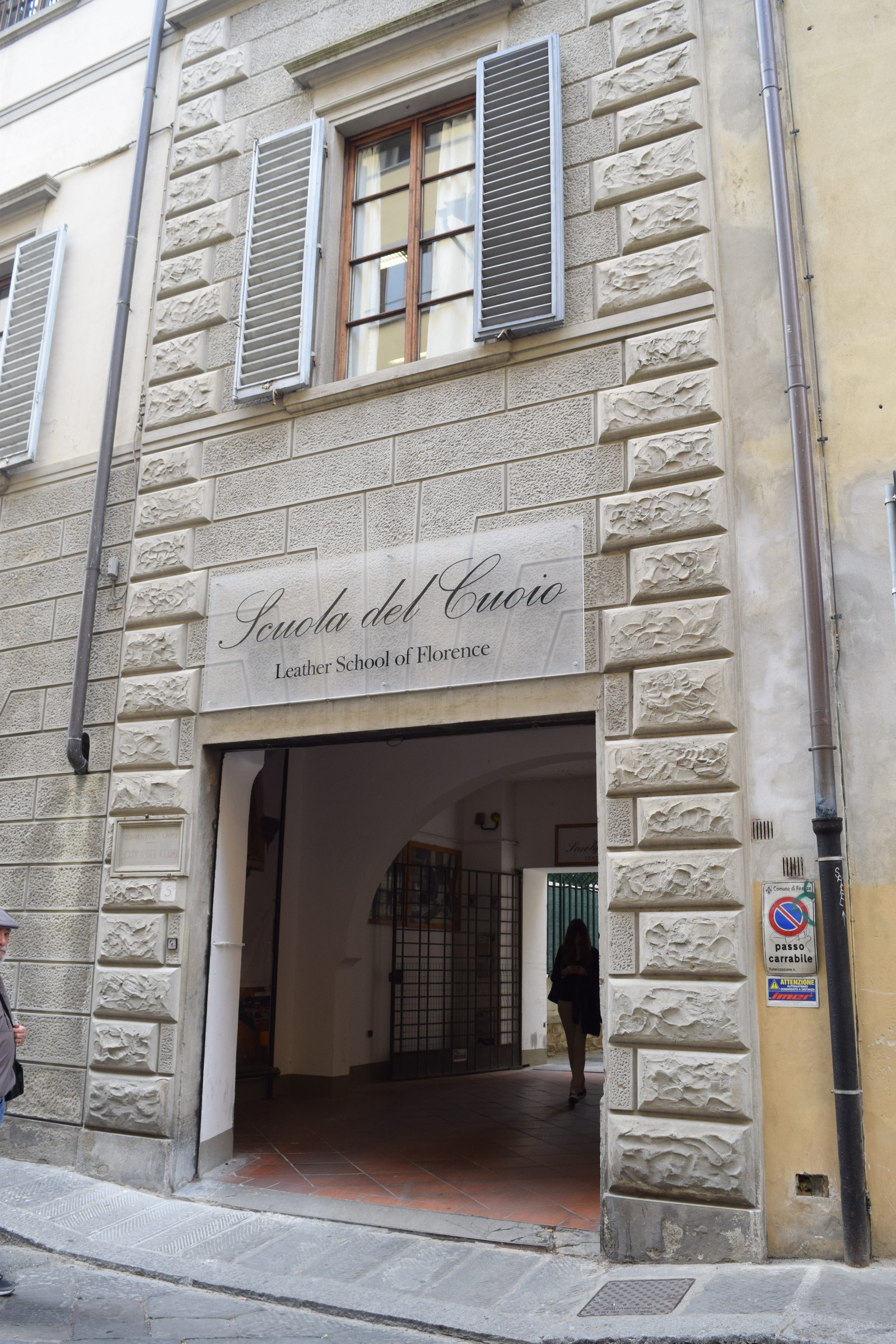 Once you walk in, you are welcomed by the main store. You are welcome to go down the hallway and watch some of the students and employees at work.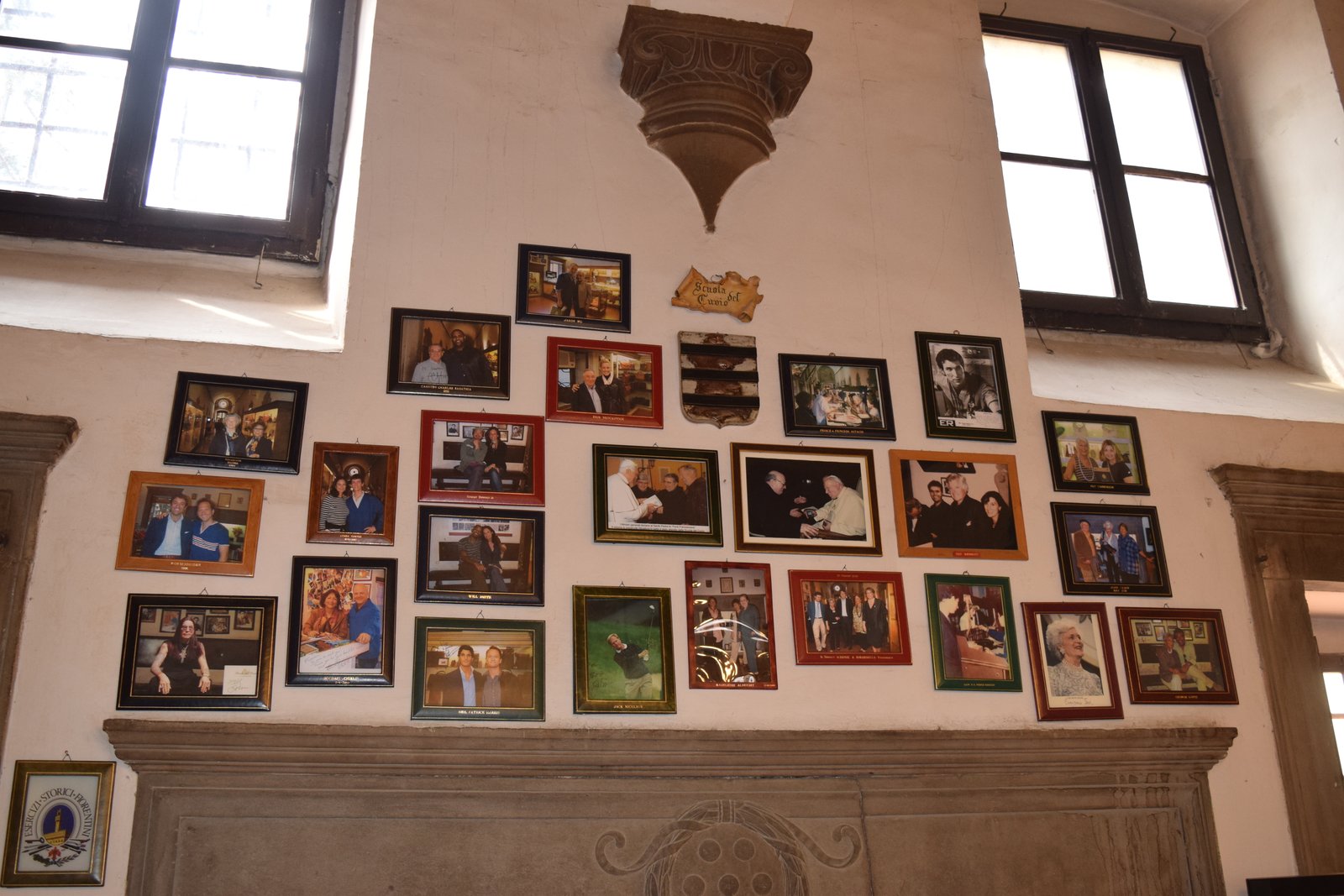 Gary purchased a wallet and we bought a small coin purse for our youngest daughter Ally, purple of course. Anything you purchase at the school can be initialed in gold, silver, or just embossed for free. Even the beautiful pocketbooks a.k.a purses, and bags. We had both items done and the guy was so personable about getting his picture taken. You can tell he takes pride in his work.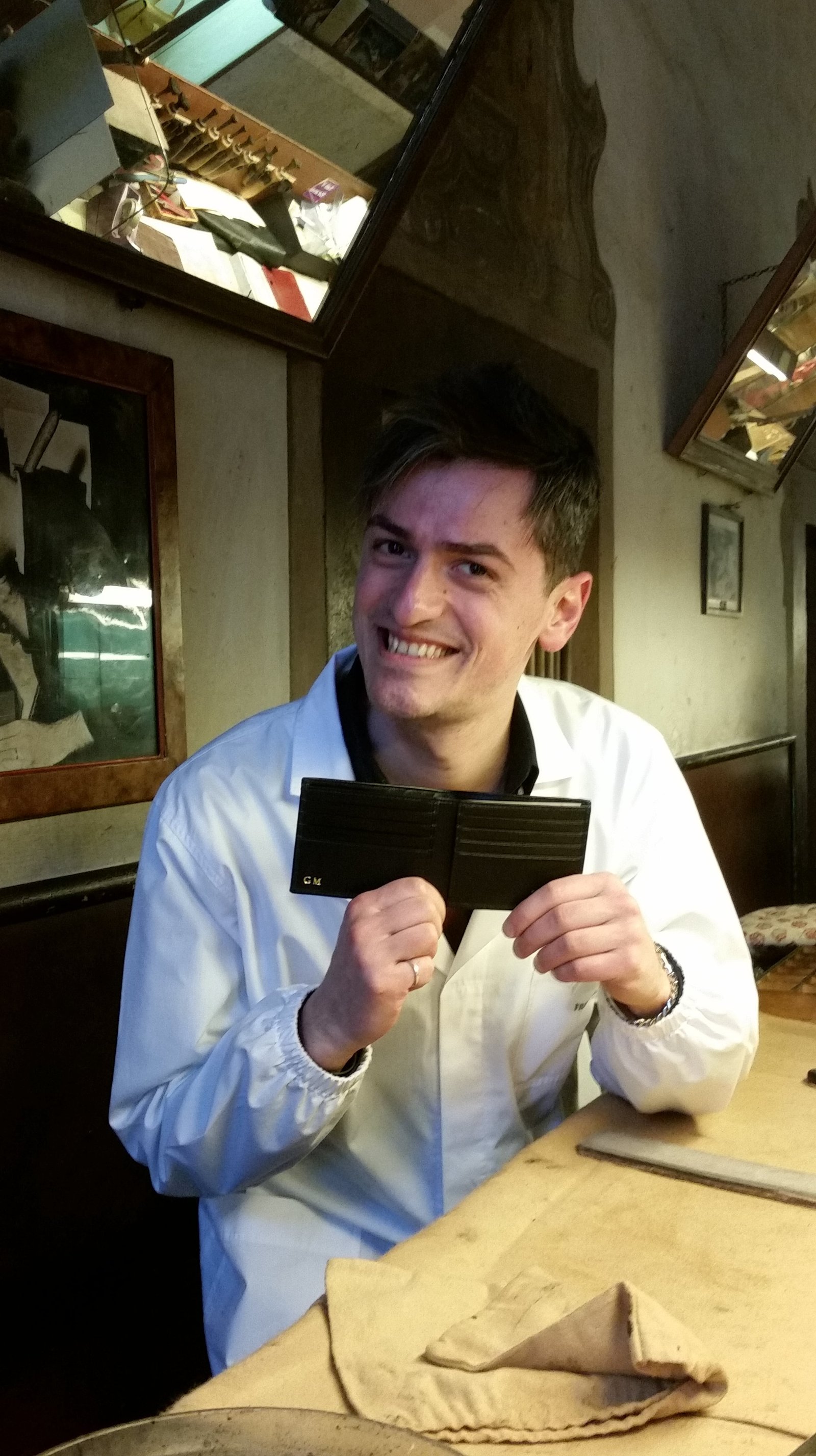 "Our Italian Journey," is a memoir written during a year in Italy experiencing the seducing charm of the country, twists and turns, and humorous moments along the way. This experience changed our lives forever. Join us and let us be your guide to some of the most beautiful places in Italy.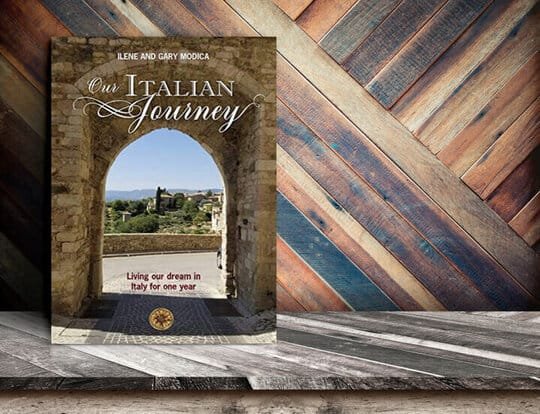 "When Your Heart Finds Its Home" is a stand-alone memoir but also a continuation of Ilene & Gary's first book, "Our Italian Journey." The possibilities of a new home came to fruition for them when they finally found their "perfect Italian town."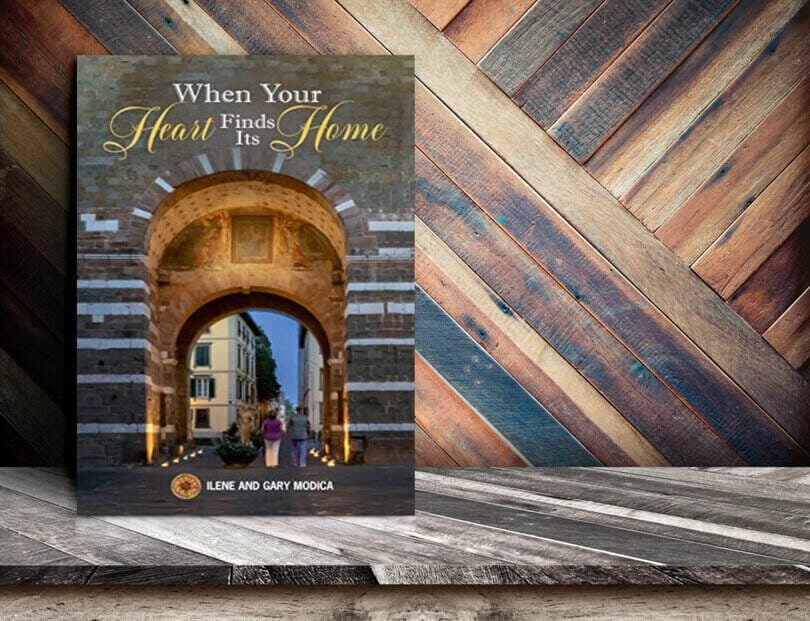 Visitors
Scuola del Cuoio today remains the largest genuine laboratory in the city where clients can witness the artisans create leather goods in the midst of the old buildings. Visitors and clients have included: Royal Families of England, Japan, and Sweden, the Queen of Greece, Senator and Mrs. Ted Kennedy, Madeleine Albright, former U.S. President Ronald Reagan, and former First Ladies Nancy Reagan and Barbara Bush. Visitors from the entertainment world have included: James Stewart, Cary Grant, Paul Newman, Grace Kelly, Katharine Hepburn, Audrey Hepburn, and Olivia de Havilland. [Add your name here as a visitor of Scuola del Cuoio]