Gelato Festival 2017 – Europe
Editor's Note: This post was originally published on June 29, 2017, and has
been updated to announce the winners!! (Bottom of post)
The Gelato Festival started in 2010 to celebrate the Florentine origins of ice cream. We were so lucky to be in Florence and participated in this year's event. It was held in Piazza Michelangelo.
This post contains affiliate links that help keep this website running. By purchasing through our links, we make a small commission at no extra charge to you. Thank you for your support!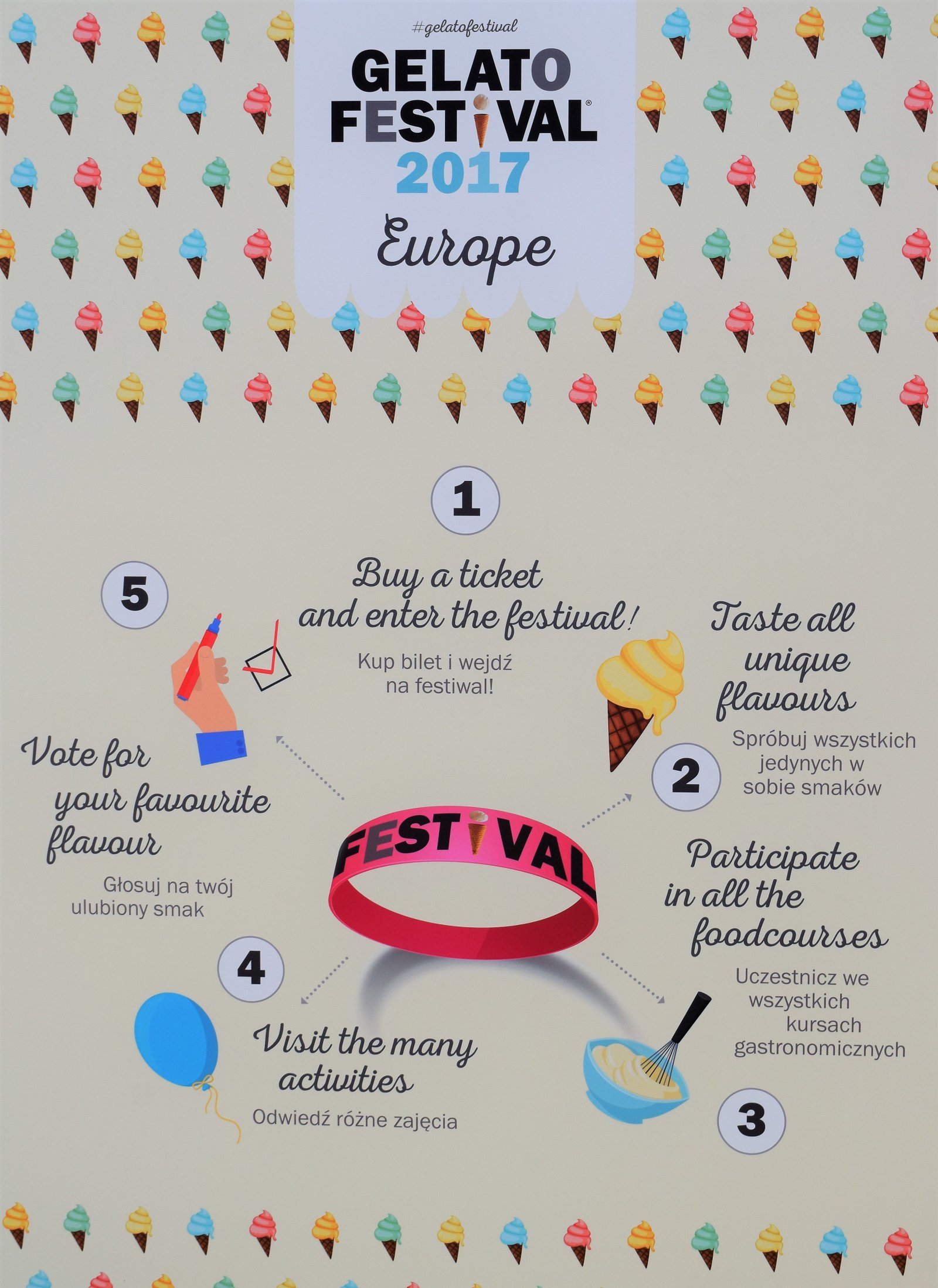 It was a windy day but it was worth it and, we arrived before the crowds came! The cost was 15€ for one entry and 25€ for two. Not too bad when you consider how much gelato we consumed. In fact, I couldn't even taste all the participants. Some vendors gave you small cones and others gave you quite a bit in a small cup.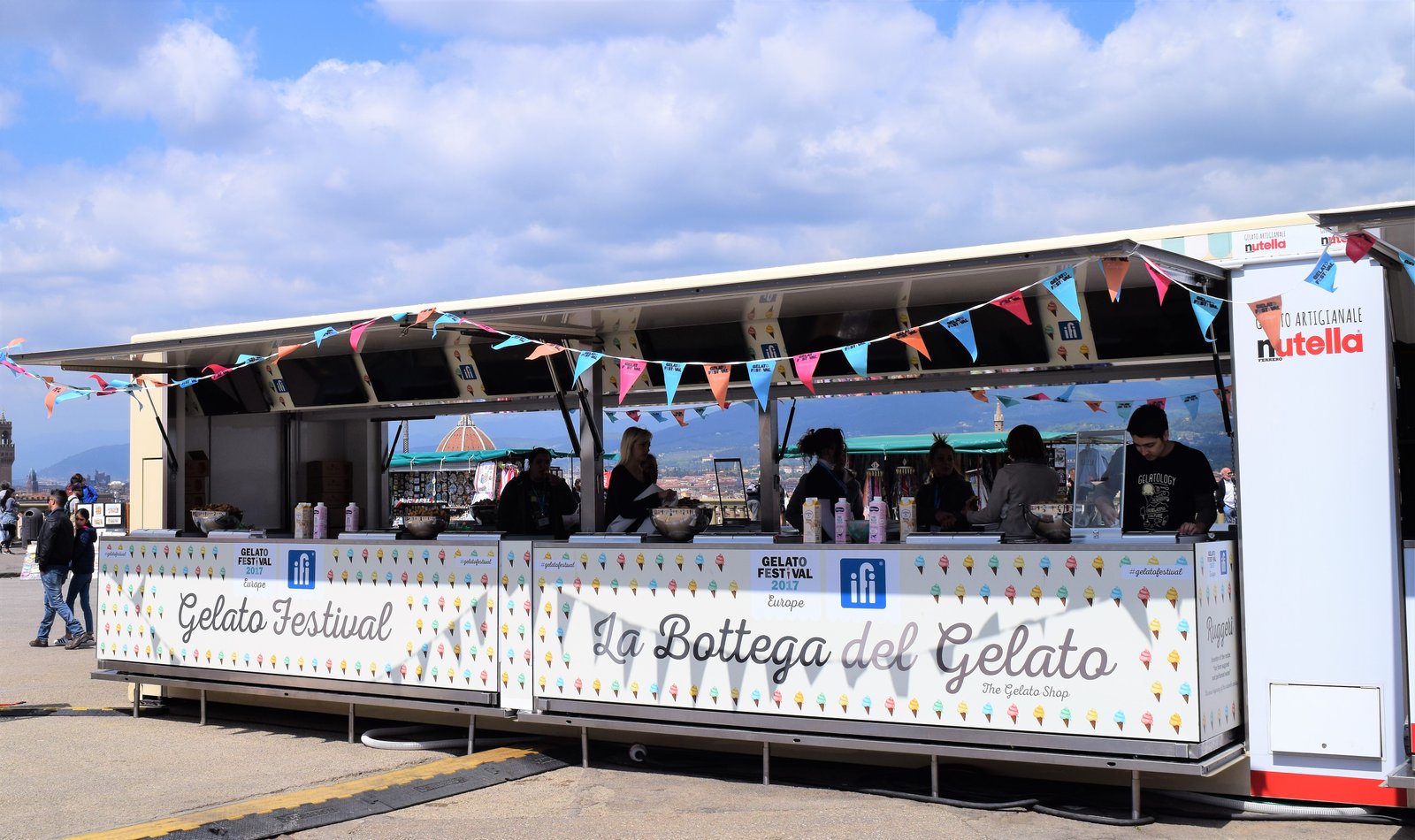 History
It is said that gelato was invented by Florentine artist Bernardo Buontalenti in 1559 when a banquet held at the Court of the Medici served the first cold cream made from milk, honey, and egg yolk. It was a huge success! At the time gelato was synonymous with the power, imagination, and creativity of the noble kitchens. From there gelato began to spread, first throughout Italy and then to France, taken there by Catherine de' Medici.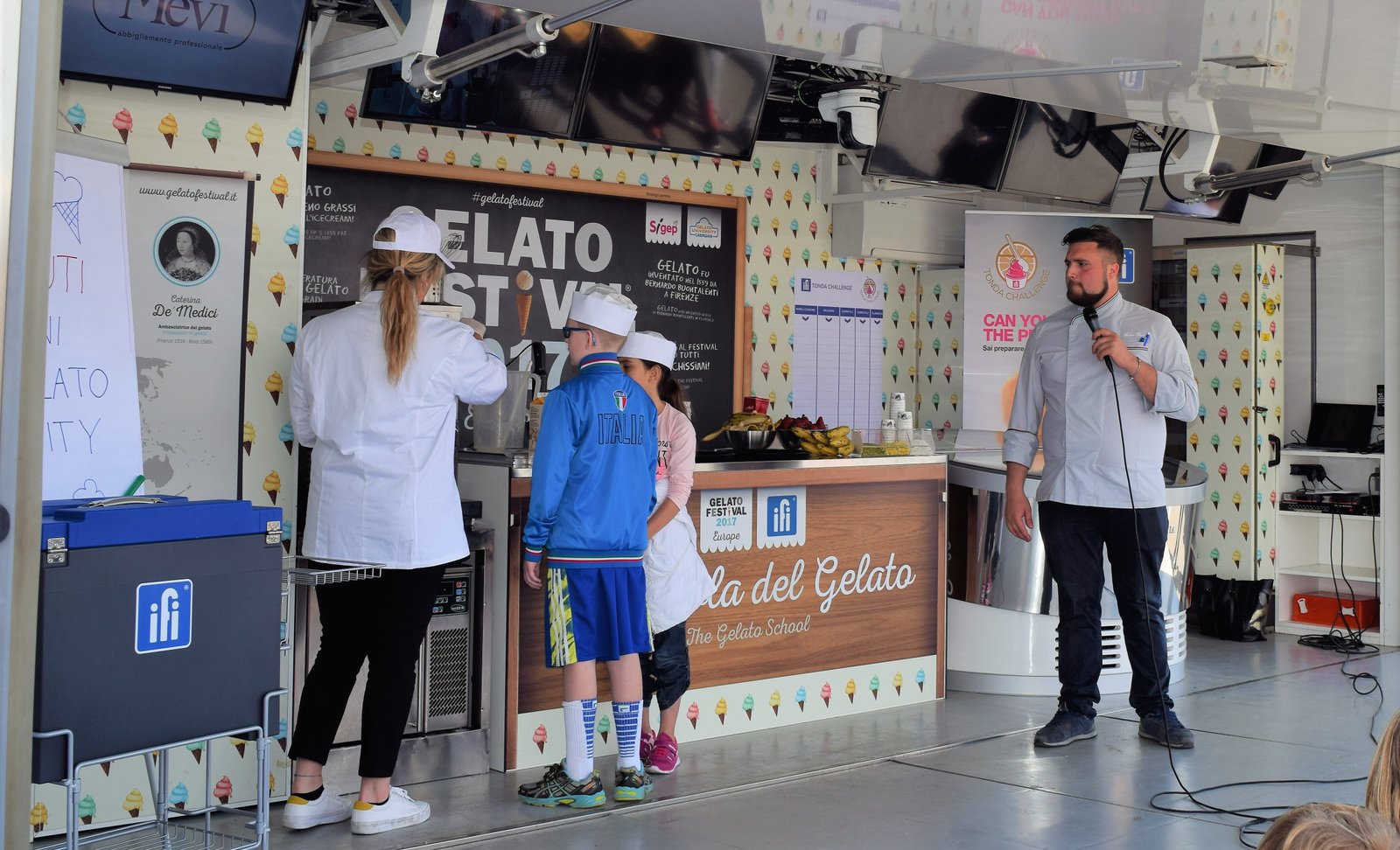 The Festival
The festival is a European competition that recognizes the best Italian and foreign gelato artisans and the flavors they create for the event. The votes of a panel of experts and those of the public determine the winner of each stage and the winner of the European final. The number of flavors to be tasted varies in each city.
Unique and original flavors are custom-made for the festival. In each city below, the competition stops and will see up to sixteen of the best local gelato artisans compete against each other. Each with an excellent, new recipe battling to win the title of best Italian gelato. At the Final in September, the top two finishers from each of the cities on the tour will compete for the title of European Champion.
Categories
There are two category competitions held in each city; one for the established gelato masters, and one for young up-and-comers. Over the years, it has become one of the most popular traveling festivals all over Italy and Europe. There are competitions, workshops, demonstrations, and of course taste testing!!
For the finals, the festival returns to Florence and will be held September 14-17, 2017.
For More Information on Gelato, See Our Previous Posts:
If you would like to know the difference between American ice cream and gelato, see our post: Gelato vs American Ice Cream
If you would like more information about a gelato museum located in Bologna, see our post: Museum in Bologna
Our Vote for 2017…
Upon each paid entry, you get a card that each vendor signs off to show that you tasted that booth. You can then go online and vote at the end of the day or, go over to the ticket booth and they scan your QR code (quick response) for your vote.
It was pretty easy to decide who we thought we would vote as our favorite. There was a ricotta cream with vanilla and caramel by Carmelo Pannocchietti from Ara e Sicila Gelateria. He actually did win the "master" category. The "new upcoming" winner was actually our second choice too!  It was strawberry or in Italian "Ettamo Fragola" by Roberta Rabatti from Ettamo gelateria. How funny we actually picked both of them and they won!! We must be great at gelato tasting.
2017 Winner Update:
In Piazza Michelangelo, September 14th through 17th, Europe's sixteen best ice cream makers competed with their special flavors that were created especially for the Festival.
Winners were chosen by two panels.  Each panel accounted for 50% of the vote. A panel of technical experts composed of journalists and sector experts and a panel composed of all the members of the general public taking part in the Festival.
Drum Roll Please…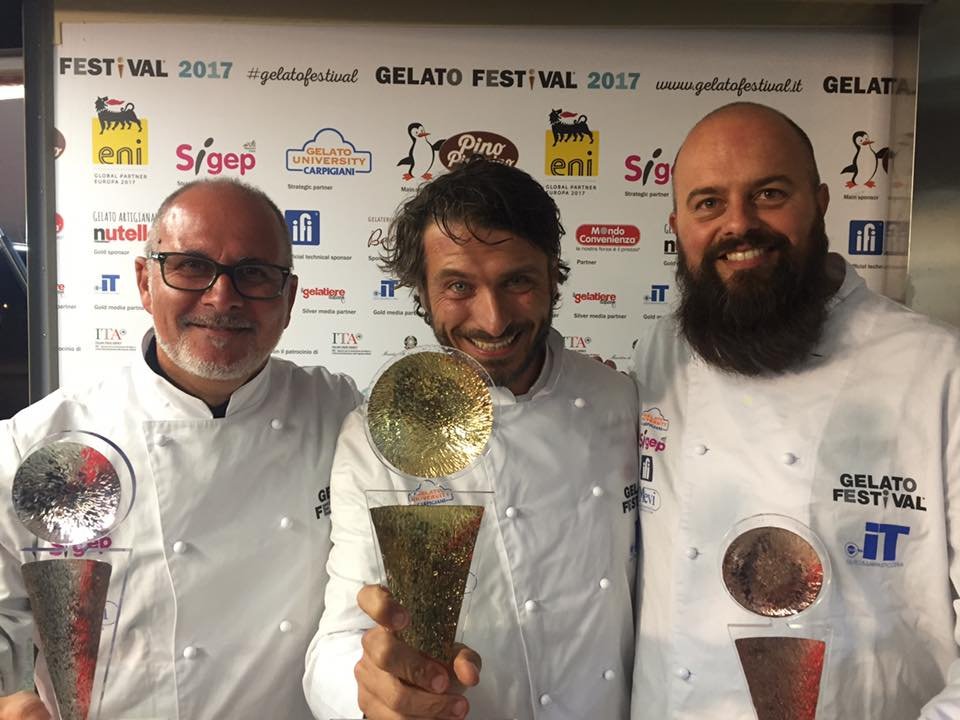 New European Champion: Massimiliano ScottiVerolatte (pictured middle)
2nd Place: Vincenzo LenciBar Della Darsena (pictured left)
3rd Place: Lodziarnio-Cukiernio-Gastronomie Limoni Canteri 1952 (pictured right)