Highlights from our One-Year Adventure So Far
Gary and I both feel so blessed to be granted this one-year adventure and it is all possible due to his obtaining dual citizenship through Jure Sanguinis (bloodline) from his grandfather.
For those that know us well, we have been living through this journey for what seems to be forever; but only since November 2015. We even sold our home, furniture, cars, and almost all our possessions back in 2015 in anticipation of this year in Italy. Much to our sorrow at the time, we were naive regarding the process of the Italian Consulate and the time it truly takes for the entire process to be completed.
This post contains affiliate links that help keep this website running. By purchasing through our links, we make a small commission at no extra charge to you. Thank you for your support!
Just Prior to Leaving the USA
Just before leaving for Italy, I was so thrilled and honored to find out that we were nominated for the 2018 Liebster Award. This award is for travel blogs that are nominated by other travel bloggers. Although we did not win this year, it is truly an honor even to be nominated for the number of great travel blogs that are found on the internet. Liebster Award
Arrival in Italy
But, here we are – in Italy and through two months of our year adventure. Here are some highlights of our journey so far.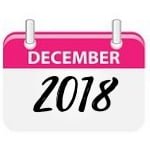 Our very first event in Italy was the Teatro dell' Opera di Roma to see Giuseppe Verdi's "Rigoletto". This opera was first performed at La Fenice Theater in Venice, on March 11, 1851. Verdi is one of our favorites and to date, we have seen one other of his operas while we were in Parma, Italy.
Being in Rome during Christmas is truly amazing. The festivities are everywhere from Christmas markets in Piazza Navona to celebrations in churches throughout the city. We attended the lighting of the Christmas tree and the unveiling of the sand nativity at the Vatican. The Vatican, Lighting of Tree
As beautiful as Rome is during Christmas, we were seeing photos of Florence and decided to head there for a few days. Florence was one city of many around the world that participated in a light festival. It was beyond beautiful and I am so happy we went. Of course, while there, we got to reconnect with our friend, Francesca, and stay at our favorite hotel and family, Angelina and Giuseppe from Hotel Angelica! Florence Christmas Lights
Our one-year adventure continues with us participating for the first time ever in the Italian tradition of the Feast of the Seven Fishes on Christmas Eve at one of our very favorite restaurants, Cleto. The restaurant was packed with families all sitting around the table. Pino treated us like family and watched as we cleared each plate brought to us. I believe we (Gary really) had nine different fishes at the end of the night. It was an amazing and unforgettable evening.
New Friends
While back in the US, I was Skyping with a lovely young lady that I met on the Expat Exchange website. She was trying to update her resume for an upcoming job interview in New York. We became quick friends and although her interview was canceled, we worked to perfect her resume and a bit on her English. Antonella currently lives in Milan and by chance, she was coming to Rome for an overnight stay. Gary and I got to meet her for dinner and had a wonderful evening getting to know each other better. This is a bonus when traveling; meeting new people and creating lasting friendships.
Day Trip to Orvieto
We went to Orvieto by train for a day at the end of January. What a beautiful small Italian town. We arrived early in the morning, went into the beautiful Duomo, took a tour of the caves that run underground and finished with a delicious lunch at a small restaurant. Watch for the post on Orvieto coming in the near future.
Both these books beautifully capture the essence of Italy, its people, and the strong sense of community that defines life in small Italian towns. With lyrical prose and reflections, Ilene & Gary invite readers to accompany them on a journey of self-discovery and transformation in the heart of Tuscany.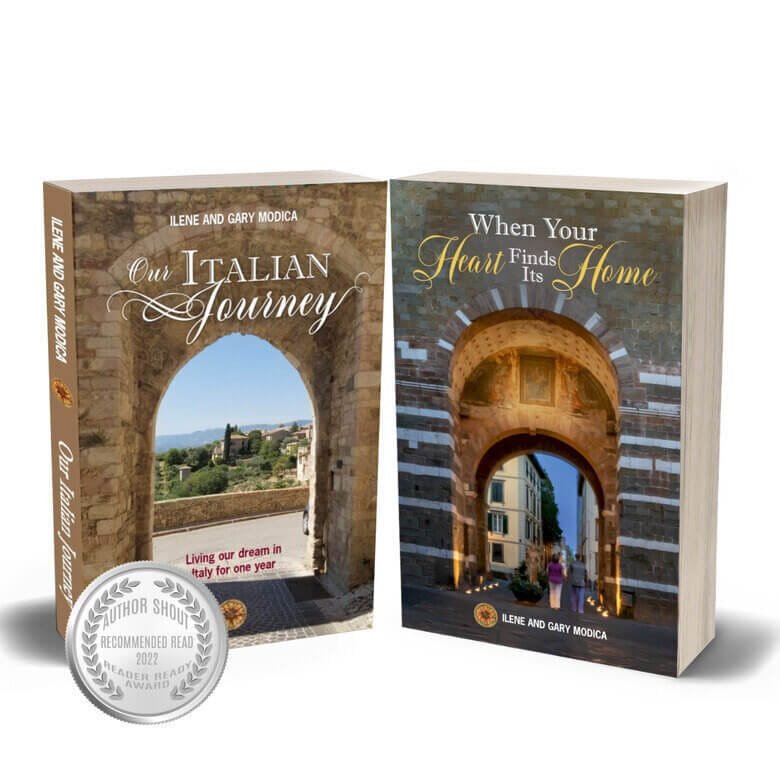 And Finally
Of course, during these two months, we have revisited all the main tourist sites we had seen on previous brief stopover trips to Rome. It is true that Rome empties out after Christmas and we have had sites, like the Colosseum, almost to ourselves. We explored new areas we have never seen; the Jewish Getto and Trastevere. As much as Rome has to offer; it is not where we want to retire. Cross Rome off the list.
Our next highlight post will be at the end of March. Stay tuned!