Christmas Lights in Florence, Italy
The Christmas lights in Florence this year are bellissimo! We are in Rome and some streets are decorated with pretty Christmas lights but not quite as many as we thought. Gary and I were noticing that the lights in Florence were spectacular and we decided to hop on the train and spend a few nights.
This post contains affiliate links that help keep this website running. By purchasing through our links, we make a small commission at no extra charge to you. Thank you for your support!
Light Festival
At this year's Florence Light Festival, a number of monuments and piazzas are dressed in colorful lights including video mapping projections. It includes light games, artistic installations, and educational activities all over the city.
2018 Theme for Christmas Lights
This year's theme is The Genius of Leonardo da Vinci and marks the 500th anniversary of his death. There are a number of special events in Florence in 2019 to celebrate Leonardo.
The Ponte Vecchio bridge was one of the video mapping projections that we saw. Here are a few photos from this show. It really was quite amazing.
Festival Focus
The focus of the Florence Light Festival is always that light is a source of universal energy. It is the illumination of the mind, the thought that overcomes the limits of knowledge, to dare the new, to experiment, and to innovate.
Some of the monuments that are highlighted are:
The Ponte Vecchio
Palazzo Vecchio
Palazzo Medici Riccardi
Piazza Santa Maria Novella
Piazza Santo Spirito
Santa Maria Novella
The tree in front of the Santa Maria Novella was a show-stopper. Technically not a tree but a tree shape, the colors were amazing. Unfortunately, the photos don't do it justice!
Other Sites Around Town With Christmas Lights
The la Rinascente store was decked out. This is the same store we had espresso on the rooftop terrace for amazing views of Florence.
We even found a bride and groom walking the streets!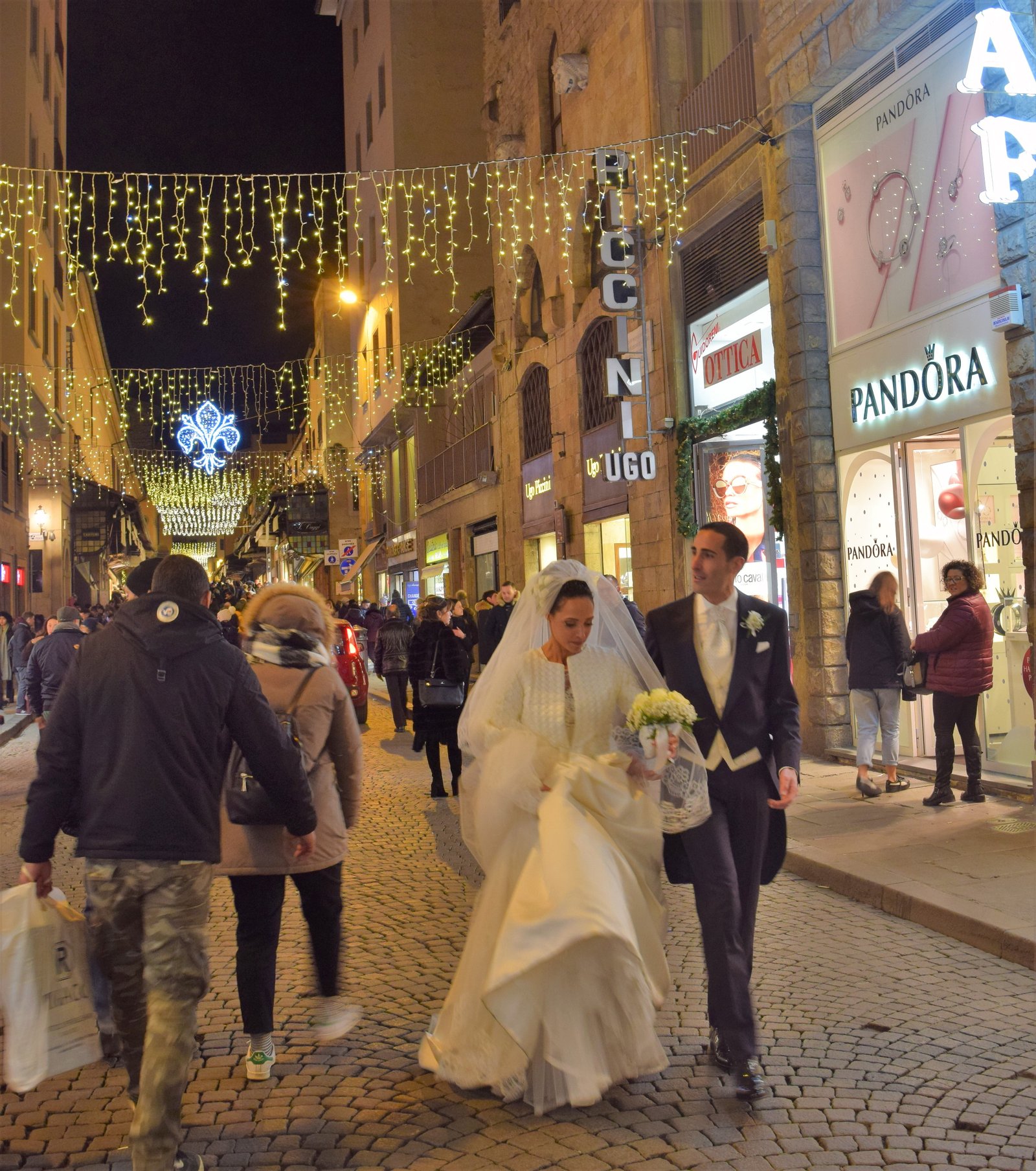 This light festival was promoted by the City of Florence and organized by MUS.E, under the artistic direction of Sergio Risaliti.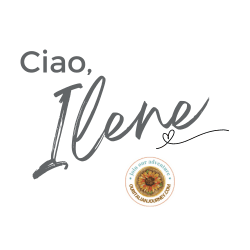 Gary and I wish you and your family a very happy holiday season and a very happy New Year!