Italy – What Intrigues Us?
What intrigues and captivates us about this country? If you're Italian, emotions about Italy are strong. If you ask any older Italian, not the younger generation, where they would most like to live – the odds are they would say, "Right here in Italy." This beautiful country has one of the most beautiful and diverse landscapes in Europe. Well, that's my opinion of course. And I know what you're thinking… How many countries have you been Ilene to make such a statement?
This post contains affiliate links that help keep this website running. By purchasing through our links, we make a small commission at no extra charge to you. Thank you for your support!
So… you would be correct in your thinking. I have not been to many countries. In fact, other than Aruba, Canada, Puerto Rico, and Dublin Ireland – I haven't been anywhere else in Europe. Our list of countries to visit is still quite long, however, I have seen a great deal of Italy. Why? What is so intriguing about Italy?
Other than being an Italian citizen, Italy has magnificent art treasures, charming medieval small towns with an abundance of traditions, and of course, delicious cuisine. Of course, most of all – the love of country from its people. As we say on the back cover of our book…
Few places evoke the stirring passions and romance of Italy, where the simple act of sharing a glass of wine, a perfect pizza, and good conversation is an art form.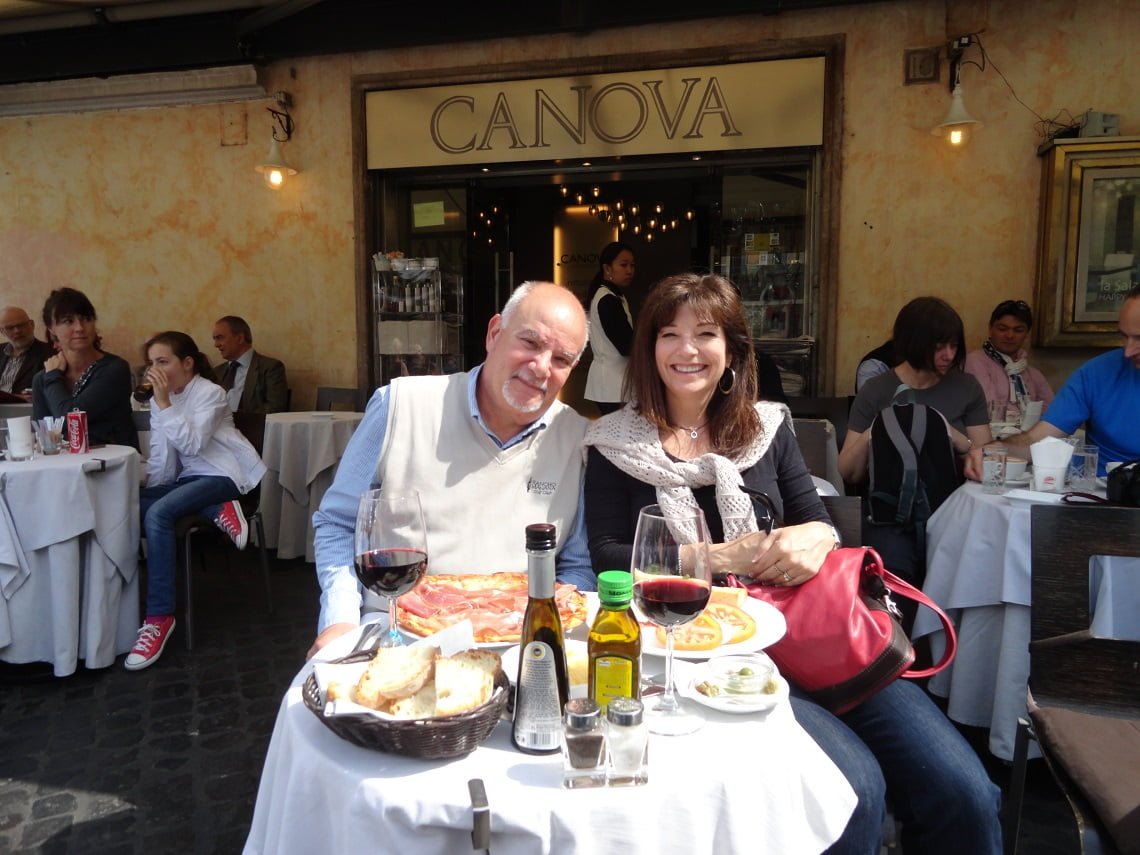 What Intrigues Us Continues…
Please understand, the country is not perfect. I know that. It has its political issues, poverty, historic cities often marred by development, and of course, you can't leave out – corruption. But as a tourist and visitor, a cliché still rings true – once you've visited Italy, you may never want to travel anywhere else.
Italy has a great deal to offer travelers. Our Expats friends indicate to us that they love the food, art, culture, and architecture. Another major draw? A slower pace of life and a culture that prioritizes family and friends versus working too hard. Certainly, it is about "La Dolce Vita." A simpler way of life. Who doesn't long for that?
When in Italy, I don't wear a watch. If I need to know the time for an appointment, I use the clock on my smartphone. Frankly, I don't even recall seeing a clock in any of our rentals. Life is about being able to sit in a café or restaurant – and stay as long as you want. Once you sit down, the table is yours for the evening. It's about enjoying the traditional evening passeggiata (leisure stroll) through the town.
Most Intriguing – Is Italy Affordable?
It's all about where you might choose to rent or buy. It's expected that major cities like Milan, Rome, and Florence would be more expensive than out in the countryside. But perhaps, not the Tuscan countryside. There are towns being advertised for quite some time for one euro. The conditions to purchase a home for this price are long. If you watch HGTV, you might have caught Lorraine Bracco's series "My Big Italian Adventure." I really enjoyed the three-part adventure.
Many tell Gary and me to look over the Adriatic Sea as home prices can be less expensive. In fact, the region of Le Marche is highly recommended. Fortunately for us, Gary and I have the same cities and towns in our hearts. Our love and desire to live in Florence are unwavering. Cost probably will make it unattainable. We both love Arezzo in eastern Tuscany, Conversano in Puglia, and the entire Umbria region.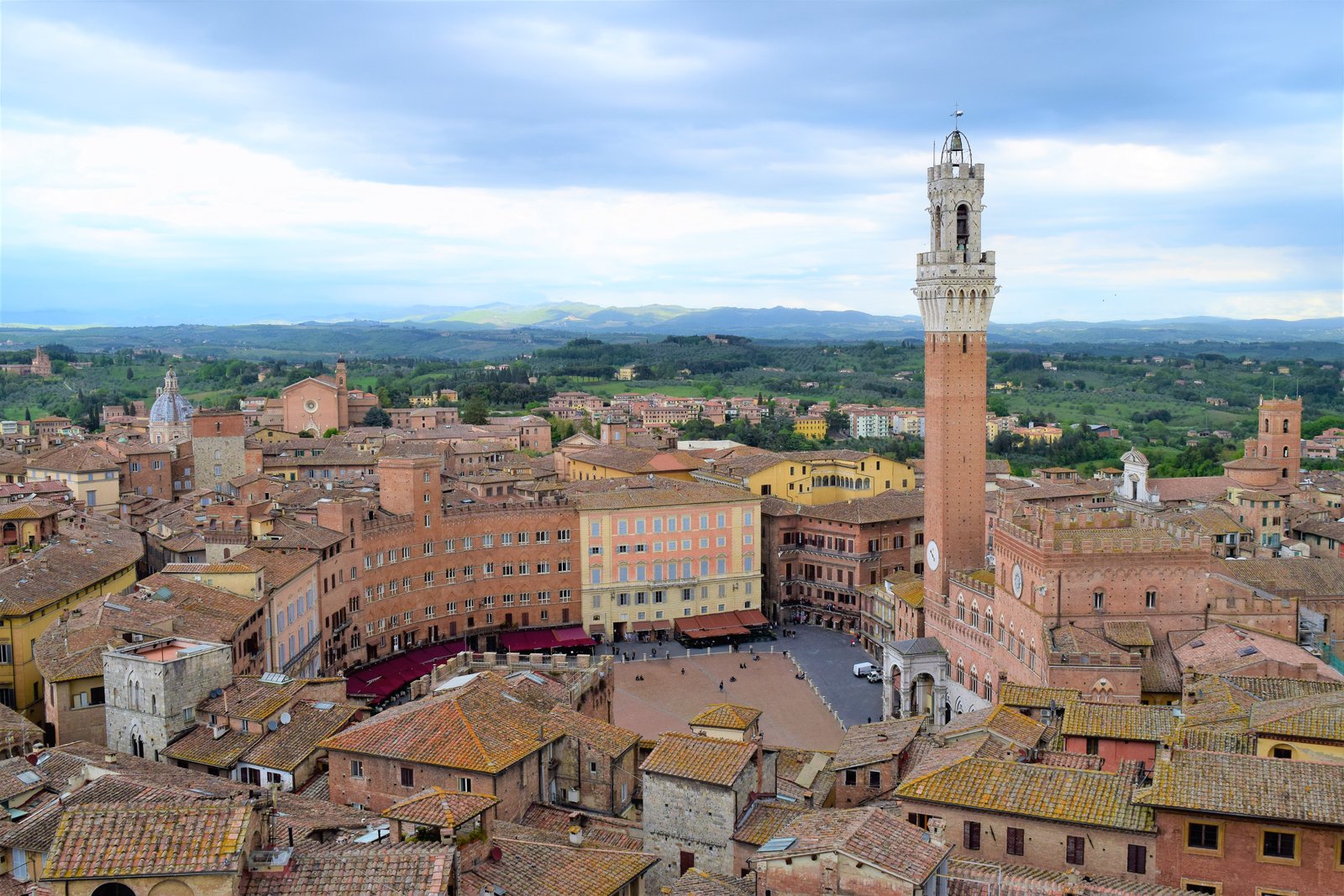 Is Moving to Italy Even Possible?
This is the most common question we get asked. If we didn't obtain our dual citizenship, could we move to Italy through another avenue? Is it legally possible?
And the answer is yes.
Italy has various visas for non-Italians who would like to live in the country. The Elective Residency Visa is available for those who are retired and/or do not need a job. This visa, however, requires you to provide financial records and medical insurance. There may be other small items but those are the two major ones.
If you have a job in Italy waiting for you – that is an entirely different visa. Of course, if you are a student, there is a visa for that too. But don't give up on a dream. If you have the desire to move to Italy, or even go for an extended stay (longer than your US Passport allows of 90 days) – it might be possible.
Did you Know? Italy surrounds two of the world's smallest countries- San Marino in Northern Italy, the oldest republic in the world, and Vatican City in Rome, the smallest country in the world.
See our previous post on San Marino
The Geography Intrigues Us
Italy is slightly larger than Arizona, and as everyone knows, is a long peninsula shaped like a boot. Traveling to other countries from Italy is quite easy. France, Switzerland, Austria, and Slovenia border Italy in the north. A short plane ride can give you the opportunity to visit Portugal, Spain, Germany, Croatia, and Greece. The largest of the many northern lakes is Garda at 143 square miles of 370 sq km. There are several islands that form part of Italy. The largest is Sicily (9,926 sq mi; 25,708 sq km) and Sardinia (9,301 sq mi; 24,090 sq km).
The Mediterranean Climate
Generally, you can expect the summers to be hot and dry. Winters are most definitely damp and cold. The best months, and of course the most expensive, to visit are April – June and September and October. The summer months of July and August can be stiflingly hot and muggy – you can count on it. Most Italians close their shops and restaurants in August and go on holiday.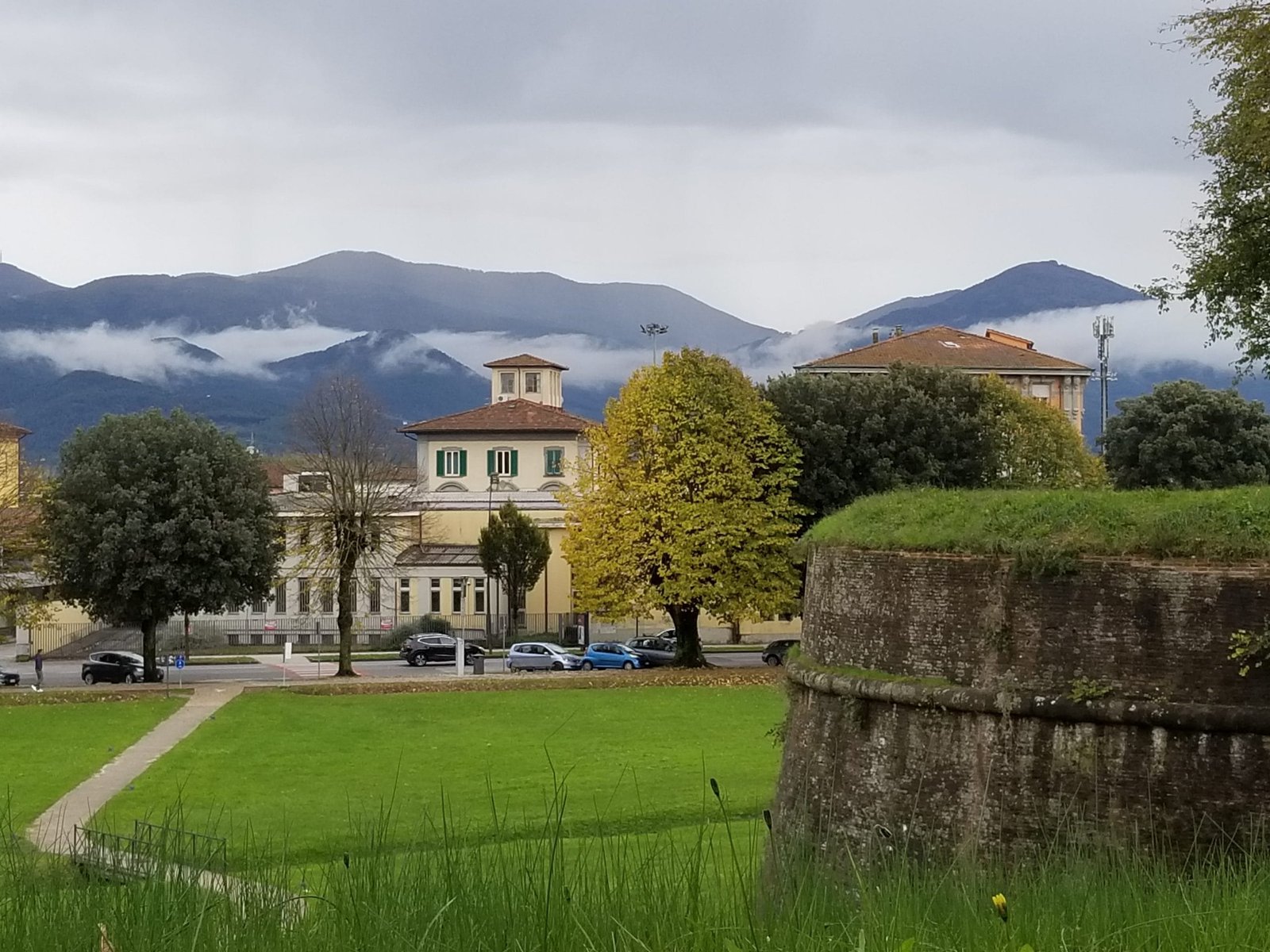 Various Living Costs – It's What Intrigues Us!
Low Costs:
Gary and I have found is the cost of cell phone service is very reasonable in Italy
Food is less expensive – and of course, delicious!
Rental cars can be quite a bargain!
Italian wine – such a great selection and price!
High Costs:
Gasoline is crazy expensive compared to the United States
Electricity is more expensive
Taxes – At this time, the EU has a 22% VAT tax on everything you purchase
Healthcare Intrigues Us
Italy's healthcare system is constantly ranked among the best in the world. Currently, it is rated the second-best healthcare system in the world. It offers public and private options to its residents. The only "con" regarding the public system is that depending on the procedure, the wait time can be long.
Conclusion
So… what captivates and intrigues us all about Italy? Everything mentioned above – and then some!