Easter
Church of Santi Apostoli
The tradition of Easter Sunday in Florence starts at The Church of Santi Apostoli. This Romanesque-style church is located in Piazza del Limbo, in central Florence. It is among the oldest church buildings in Florence. Legend has it that there is a cemetery underneath the cobblestones in the piazza where babies were buried. These babies died before they were baptized, hence the name of the piazza.
This post contains affiliate links that help keep this website running. By purchasing through our links, we make a small commission at no extra charge to you. Thank you for your support!
The Three Flints
Three flints called, "Pietre del Santo Sepolcro" from the Holy Sepulchre in Jerusalem are kept in the Church of Santi Apostoli. These were assumed to light the lamps of the tomb when Jesus was buried. Tradition says that they were acquired by Pazzino dei Pazzi, who was among the first Christians to scale the walls and lead to the capture of Jerusalem during the First Crusade. Below is the nitch where the flints are kept in the church.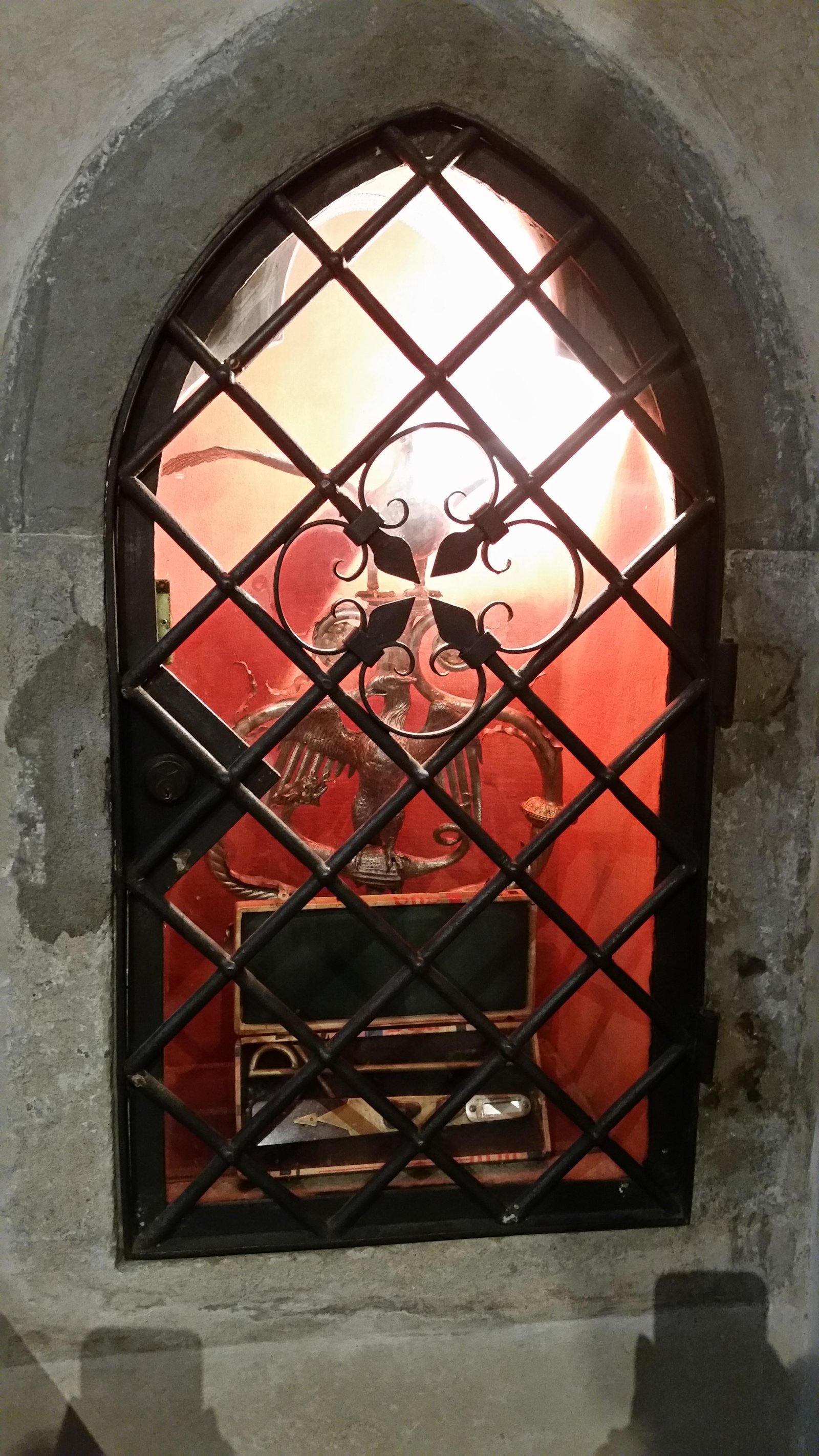 At 9:00 pm on Holy Saturday, the flints are taken from Santi Apostoli and brought to the Duomo. We were at the church and followed the parade/ceremony as it went through the streets of Florence with drums beating.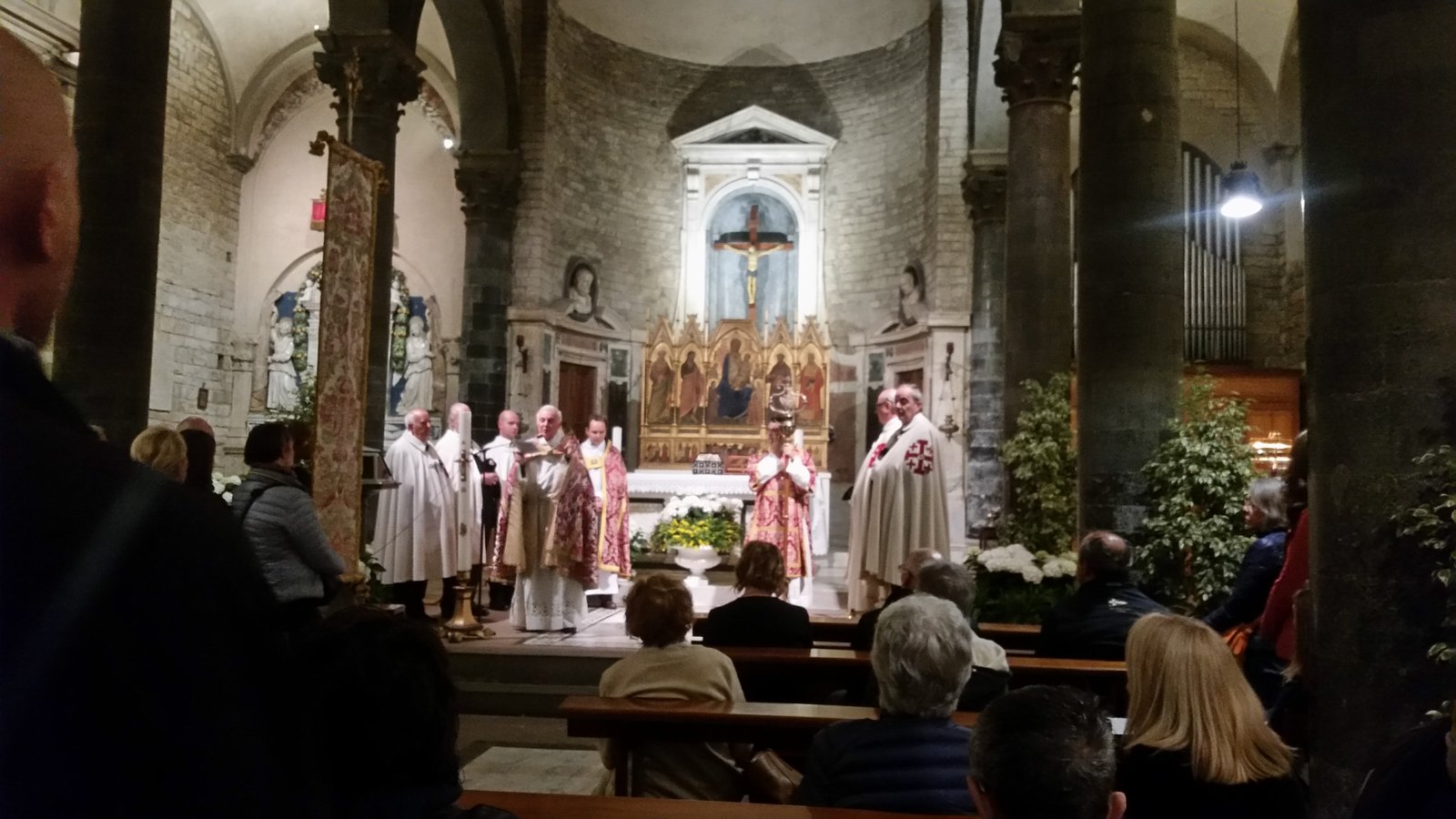 A bonfire is lit at the front doors of the Duomo and a candle that was also brought from the church is lit and will stay lit until tomorrow for Easter mass.
Both these books beautifully capture the essence of Italy, its people, and the strong sense of community that defines life in small Italian towns. With lyrical prose and reflections, Ilene & Gary invite readers to accompany them on a journey of self-discovery and transformation in the heart of Tuscany.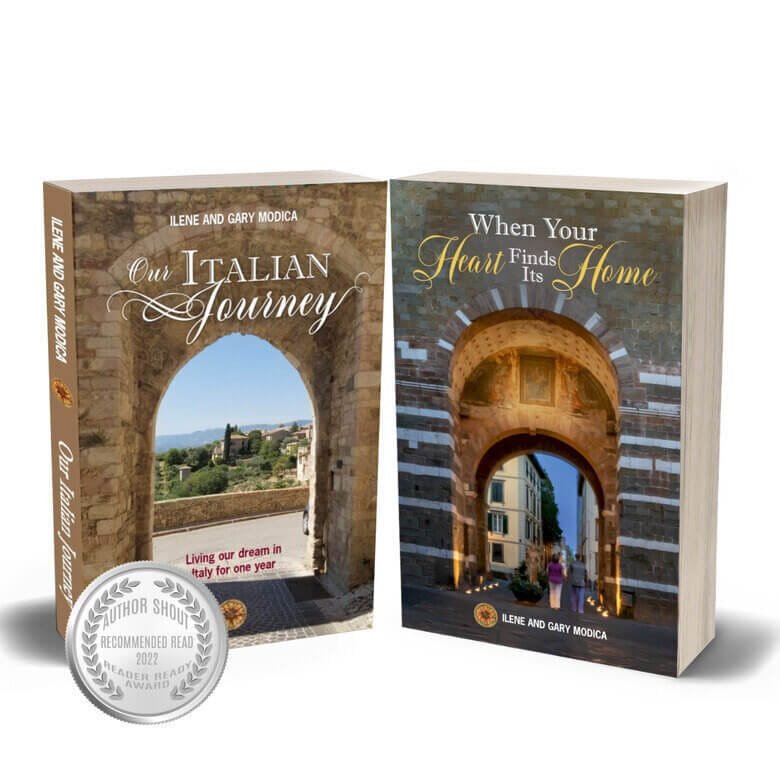 Easter Sunday
On Easter Sunday every year, Florence celebrates the religious holiday in a very spectacular way. The Scoppio del Carro, (Explosion of the Cart) dates back over 350 years. An elaborate wagon which was built in 1622, is pulled by a pair of oxen through the streets of Florence. It stops between the Baptistry and the Duomo. The cart is 30 feet tall and escorted by 150 soldiers, musicians, and people dressed in medieval wear.
The cart, prepared with fireworks, awaits in front of the Duomo. The Archbishop, when the "Gloria in Excelsis Deo" is being sung inside the church, uses the Paschal candle that was lit from the fire of the three flints to light the "Colombina." The Colombina is a dove–shaped rocket symbolizing the Holy Spirit. The dove flies out of the church on a wire and collides with the cart in the square, setting off a spectacular firework display. The fireworks show lasts about 20 minutes.
Finally, a successful display from the explosion is supposed to guarantee a good harvest, stable civic life, and good business.
Happy Easter!
Buona Pasqua!