This post contains affiliate links which means that we may receive a small commission if you make a purchase through a link at no additional cost to you. Thank you for your support!
Foligno, Italy
It is July when our train arrives in Foligno, Italy. It was a short walk from the historic center to our apartment. After our self-check-in and grocery excursion, we took to the streets to explore our new home for the next month. We were disappointed to find out that the duomo was closed due to renovations as it is always something we like to visit. But there was plenty to keep us busy in the small town.
We chose Foligno as a home base for one month as it is situated in the center of the Umbrian Valley. With a good train line, we could visit several of the nearby towns in Umbria. It was a short 5-minute train ride to Spello and we also visited the towns of Assisi, Spoleto, and Perugia, and took a taxi to visit Montefalco. The Umbrian countryside is beautiful with sunflower fields and rolled haystacks spotted throughout the farmland.
Weather in July
The one hurdle we needed to overcome was the humidity that came with the high temperatures. It was, after all, July and western Europe was under a weather warning due to the extremely high temperatures. Living in Arizona, USA for 30+ years we are used to the heat—but not the humidity. The dessert in Phoenix is very dry and it does make a difference. Thank goodness our apartment had air conditioning as I'm not sure we would have survived so well during our month here.
Rione
The first thing we both noticed are the flags hanging throughout the streets. Different colored flags with different symbols on them. Could this be similar to the town of Siena with its contrades? We stop and ask an older gentleman we find on the streets. We point to the one sign that says Rione. "Si, si," he says and then begins to point around at different streets. We decide to research when we get back to the apartment.
Giustra della Quintana
Foligno has a total of 20 Riones or districts. Half of them compete twice a year in the modern Giustra della Quintana. The medieval event takes place in the city in June and September. The night before, there is a parade with residents dressed in seventeenth-century historical costumes.
The Quintana joust is a knightly tournament on horseback and a historical costume event. A few laps in the ancient stadium, Campo de li Giochi, in the shortest time possible. They get three chances to thrust the lance into a ring hanging from a statue (the "Quintana") without receiving penalties. The diameter of the ring decreases progressively in each of the three rounds of the race (8cm, 6cm, 5cm).
La Notte Rosa
I went online to see what events were happening in Umbria during the month we are here. I read that there is an event, La Notte Rosa on July 7th which is dedicated to all the women of Foligno. Stores will be open late offering discounts to anyone wearing something pink. It is going to be held in the large piazza right by us, Piazza della Repubblica. We weren't sure quite what to expect but noticed the day before a stage was being constructed. We decide to attend and went to one of our favorite bars in the piazza for an aperitif so we could get a good seat. It started a little late but that's because they are on Italian time, ha!
The Evening Continues…
The first person on the stage was a man singing folk music. I glance over at Gary and shrug my shoulders. He had a nice voice but wasn't quite gearing up the crowd, but he was singing in English. The second act was a woman who had a very nice voice and sang a few songs in Italian. Again, nice but nothing to write home about. Then, this group of ten women ranging in age from twenty to forty, all in cute black and white dresses approach the stage. They start singing in English "Get Down on It," Hot Stuff," Staying Alive," and "YMCA!" They were fantastic and the crowd loved it—including us!
There were people selling mylar balloons and some street food. We headed for the gelateria and walled the streets listening to the next rock group that had started playing. These guys were good too and sang in Italian. By 11:30 pm we were tried and headed back to the apartment. The music continued until 2:00 am but it wasn't too bad. The evening was a blast.
Palazzo Trinci
This Palazzo has an unstable history. It was originally damaged by the earthquake of 1831-32 and bombing raids in WWII. Then it came into ownership of the Commune in 1927 and went into a restoration campaign that continued until 1950. The partial collapse of the roof in 1985 led to the building, closure but recently reopened to the public in 1997.
The most prominent feature of the museum is a complex fresco painted chapel painted by Ottaviano Nelli dated 1386-1415 with Stories of the Virgin. (photos on middle left and bottom row)
In the room of the Liberal Arts and Planets, there are depictions of The Seven Planets, Ages of Man and the Hours of the Day. (photos top row and middle right)
There are beautiful art pieces inside this museum dating from the 15th century.
A Few Street Photos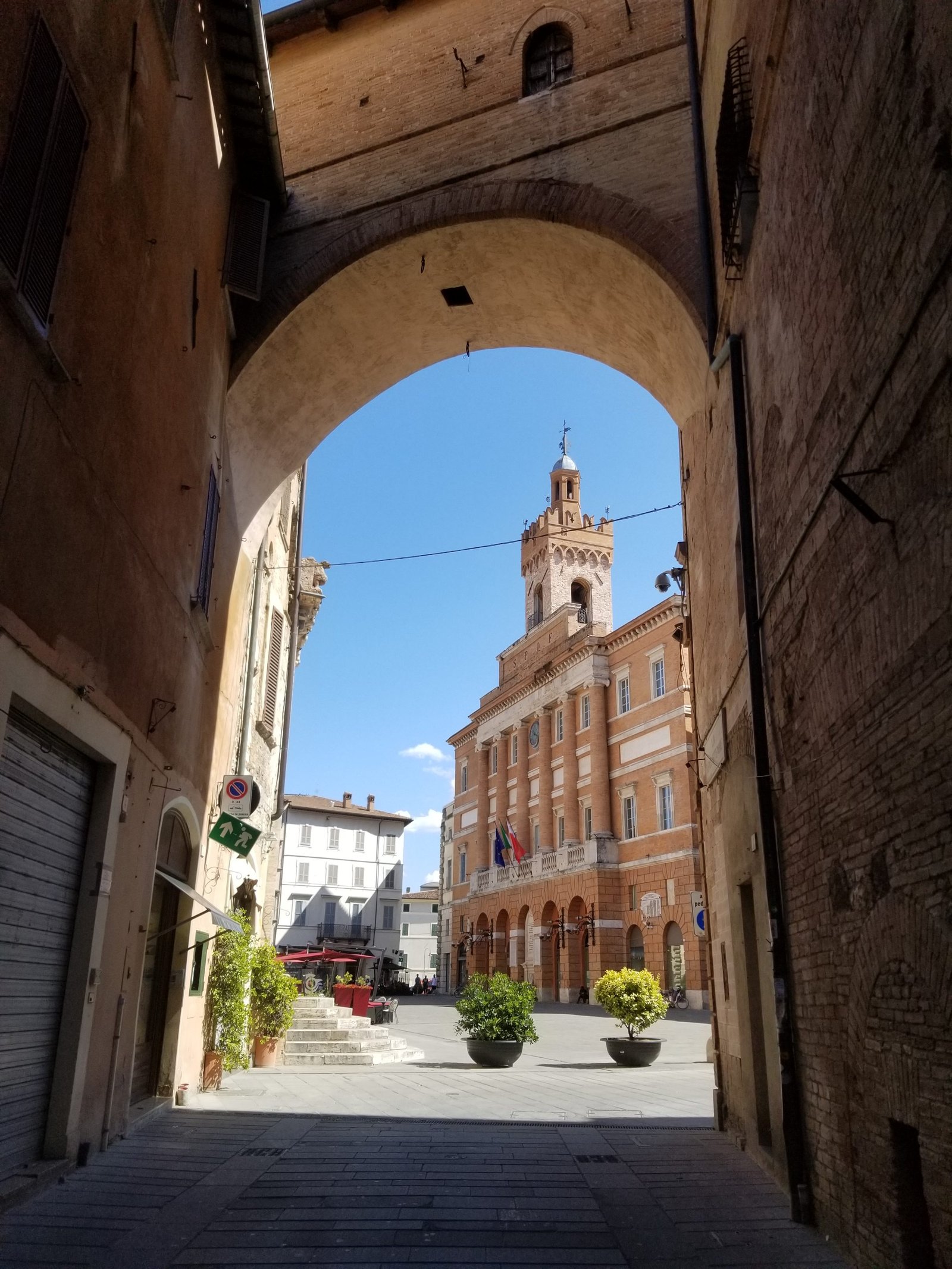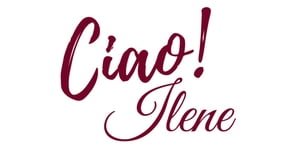 Subscribe for new posts delivered straight to your mailbox.
We'd love to have you along for the ride!