Town of Sorrento, Italy
The town of Sorrento is a small coastal city in the southwest part of Italy and is located close to the Amalfi Coast. Sorrento is a peninsula that sits on the Bay of Naples. The town is perched atop cliffs that separate the town from several marinas located below it and, it's known for the panoramic water views and Piazza Tasso, a cafe-lined piazza.
This post contains affiliate links that help keep this website running. By purchasing through our links, we make a small commission at no extra charge to you. Thank you for your support!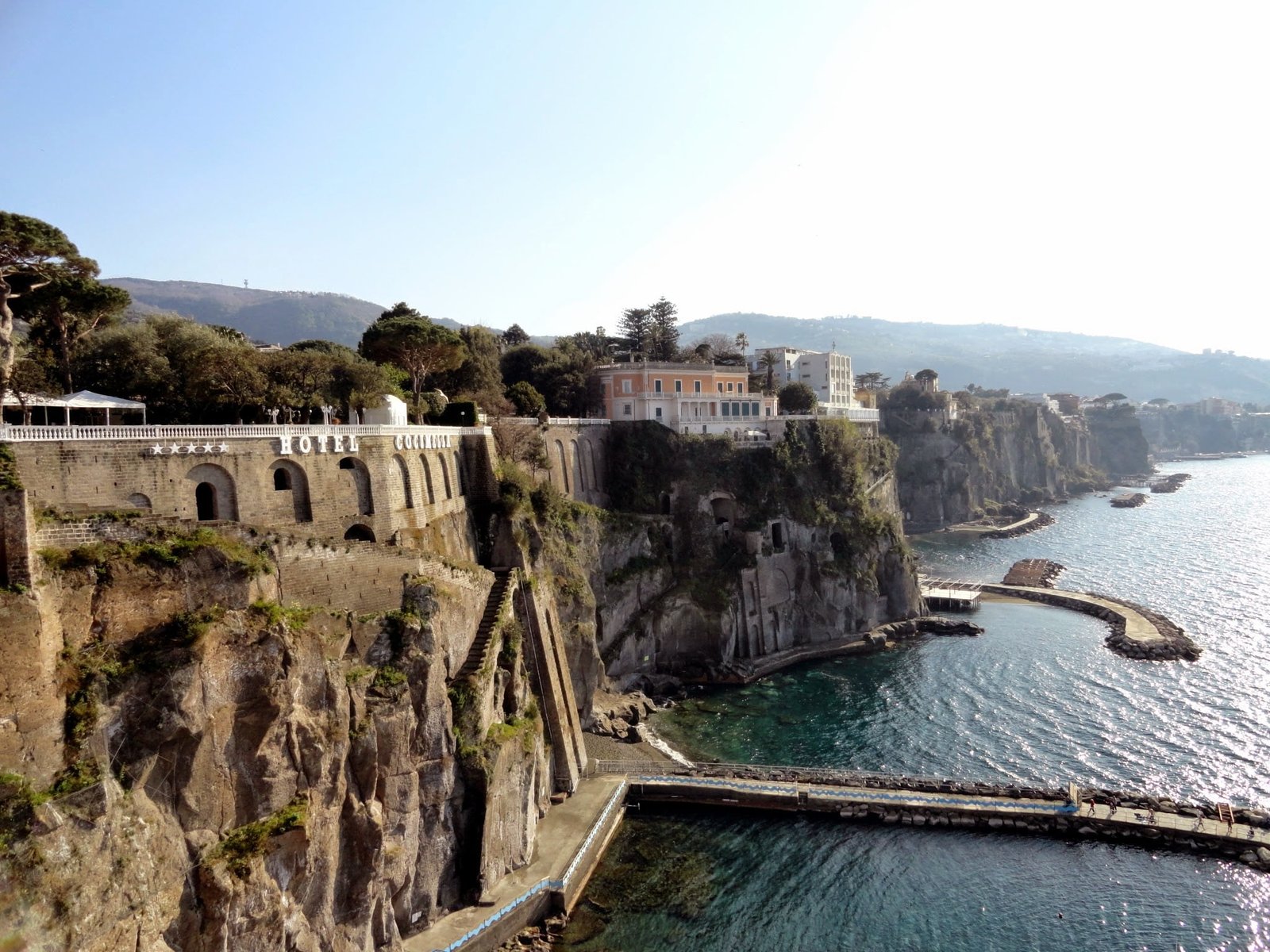 The town's name, Sorrento has its origins deep in history and derives from a Greek word meaning "flowing." The meaning is due to the way the town appears to flow over the limestone tuff to the edge of the cliffs.
Location – Location – Location
Sorrento is a perfect "home base" for visiting this part of Italy. The town itself has so much to offer but its location makes it ideal for the area. From Sorrento, you can easily visit by car, train, bus, or boat:
Pompeii
Herculaneum
Amalfi Coast (Amalfi, Positano, Ravello)
Mount Vesuvius
Naples
Capri and the Blue Grotto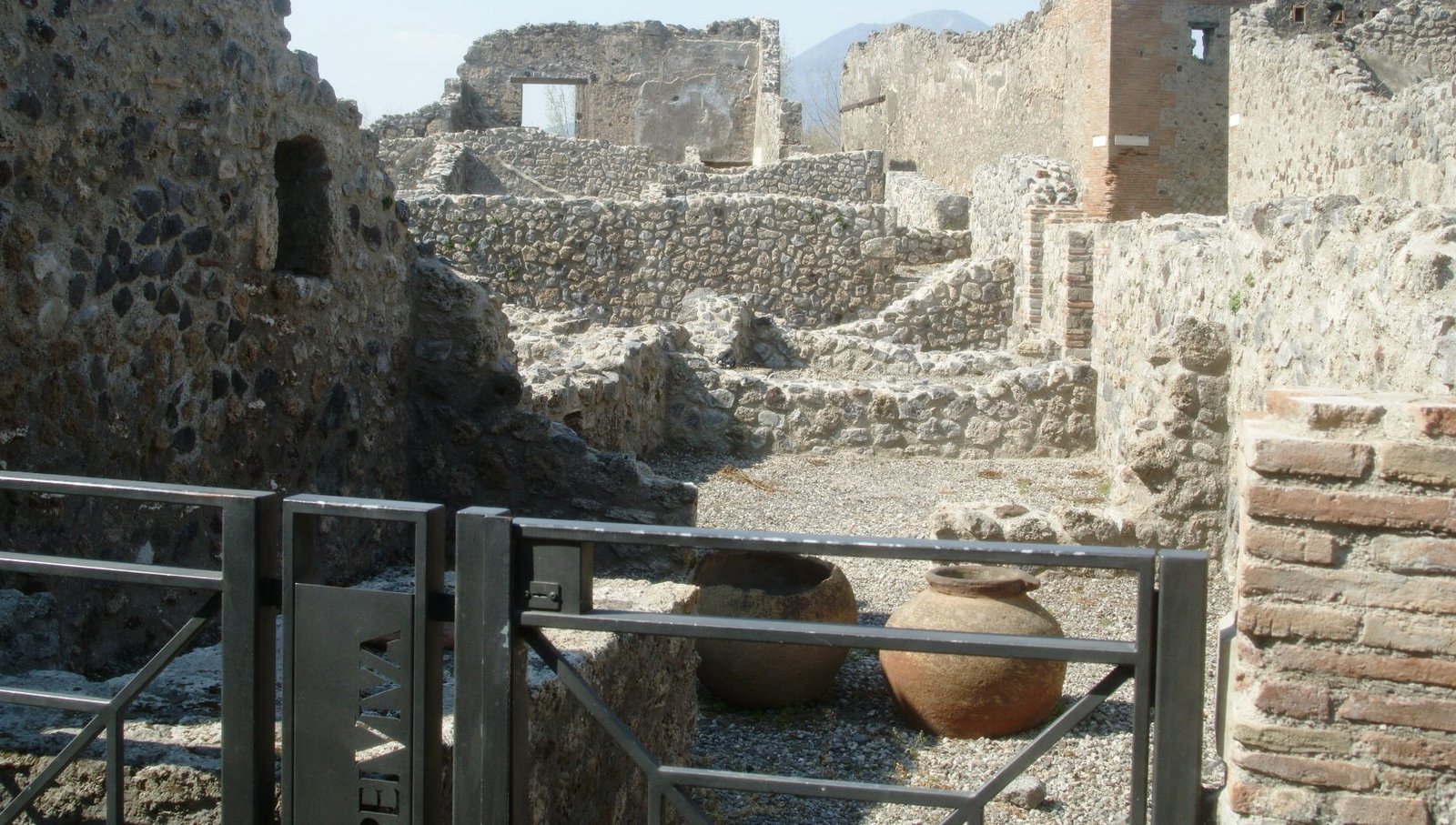 While in Sorrento
There are numerous tours to be found in Sorrento which include: hiking, food and limoncello tastings, views at sunset, bus, and boat tours. There are several lemon farms that you can also visit, such as I Giardini di Cataldo where free samples are offered and you can visit the factory. A great website for additional information is the Tourist Office.
The Baths of Regina Giovanna are remains of an old lavish Roman villa built on the water and are a popular swimming spot with clear turquoise water. You can walk right from the town on a path which will take about 45 minutes or take a short bus ride.

Shopping in Old Sorrento with strolling over cobblestones with thousands of years of history is amazing. Take the evening passeggiata along the main street in the old town on Via San Cesareo. Sorrento is known for its ceramics, lacework, and of course… lemons!?  You can find lemon-themed anything in the small shops. Various kinds of limoncello, lemon candies, lemon granita, ceramic tables adorned with lemons, tablecloths with embroidered lemons, and ceramic lemons. Of course, don't miss having a limoncello spritz in one of the bars!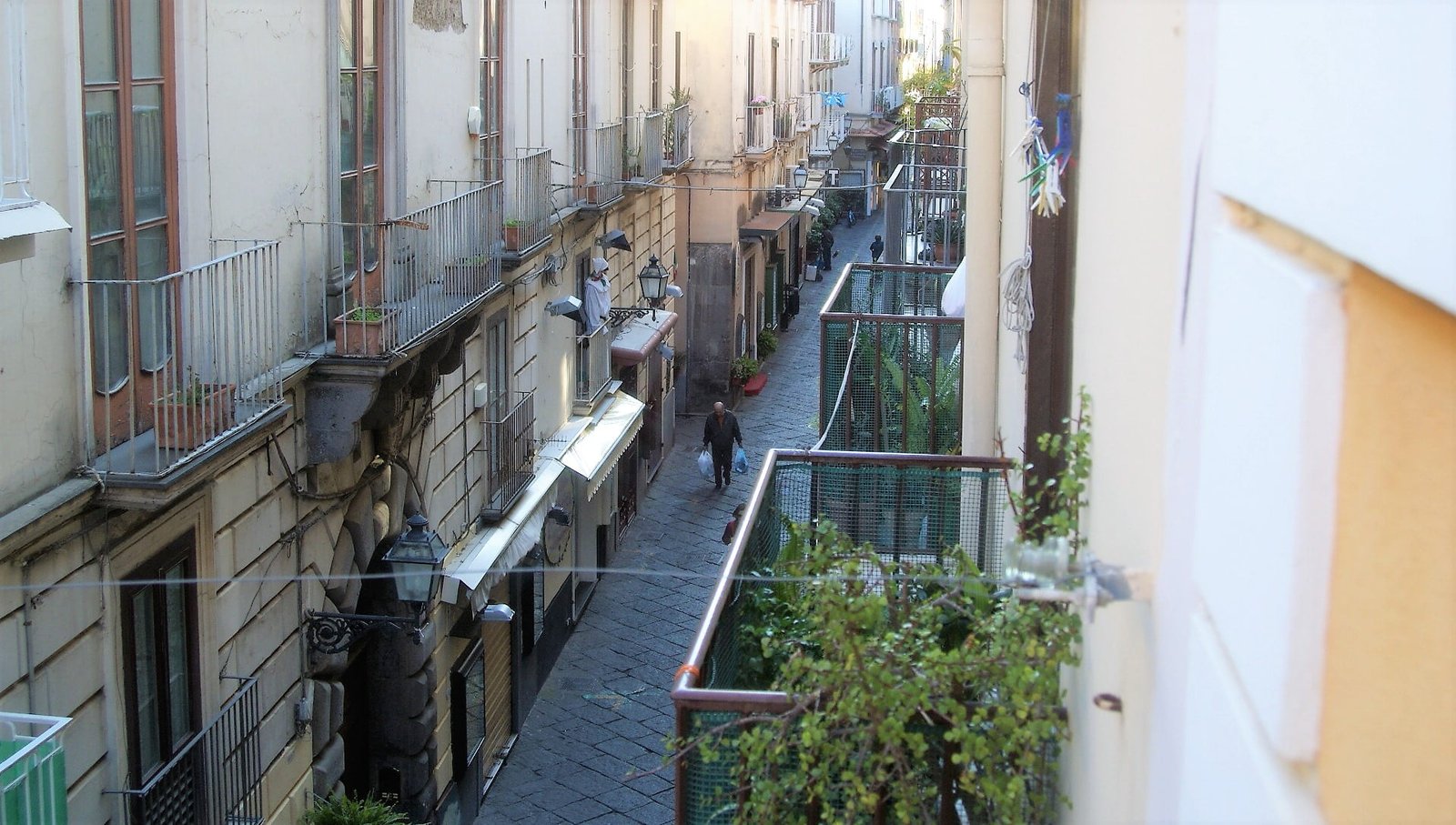 Visit both Marina Piccola and Marina Grande. It's a perfect spot to bring a picnic lunch and watch the yachts and boats go in and out of the small harbor. The beaches are down this way too along with some amazing restaurants with a view! Our recommendations for Sorrento Restaurants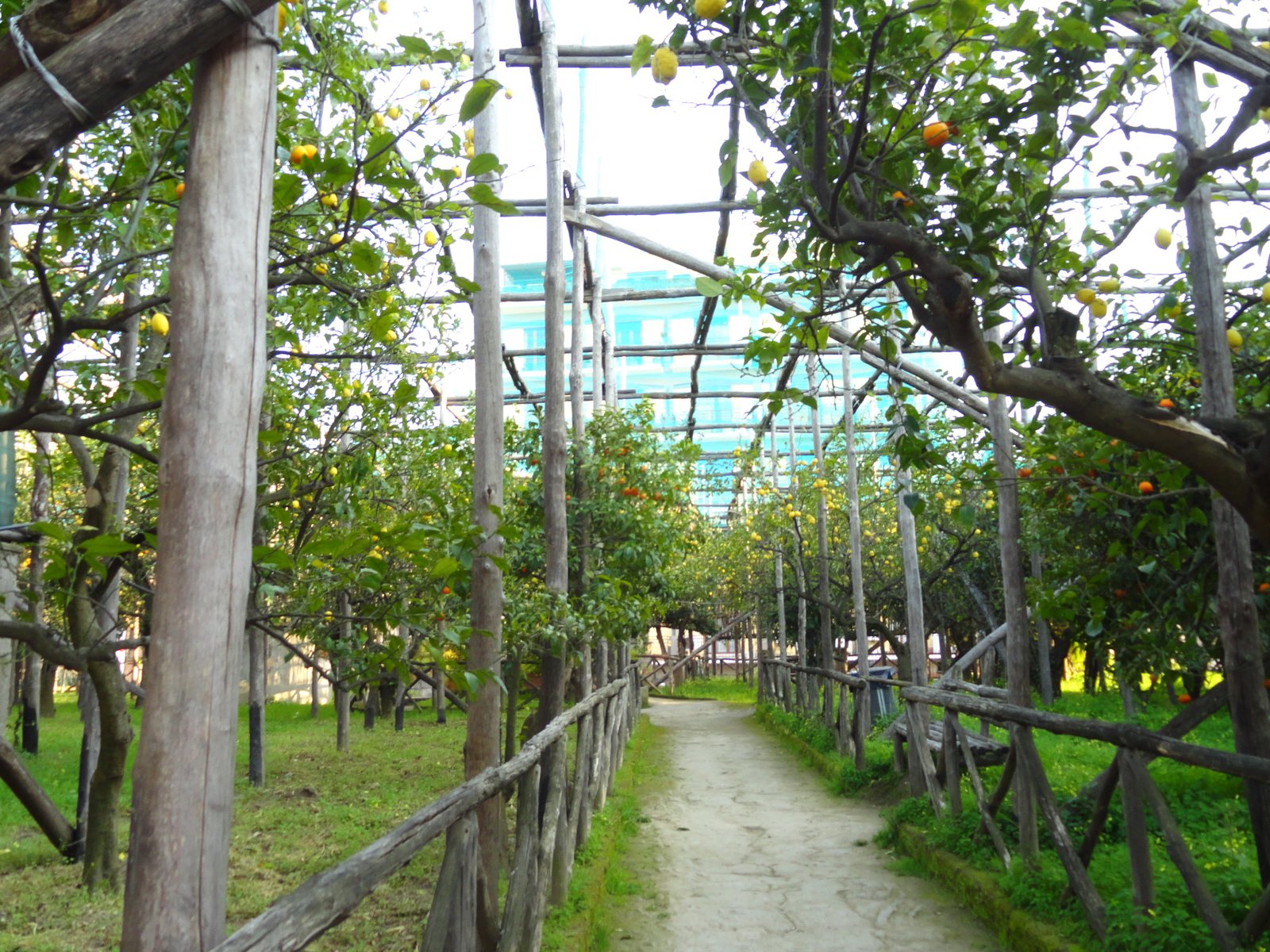 When to Visit
The best time to travel to Sorrento is between April and October. There is little precipitation, and the average temperatures are around 60 degrees – 75 degrees. The warmer weather is an ideal time to see and Visit Sorrento – to see the lemons growing and the olive trees ripening in the sun.
Getting Around
The local train line, Circumvesuviana travels between Naples and Sorrento arriving in Piazza Lauro, which is a short stroll to the famous Piazza Tasso.
Located just outside the train station, down the steps, and to the right is a stand for the Hop-On/Hop-Off Bus. At reasonable rates, you can take various tours. We decided we wanted to go to lunch in Amalfi and booked it from Sorrento, took the scenic Amalfi Coast drive, and wound up in Amalfi in time for lunch. After lunch and strolling around the town of Amalfi, we got back on the bus and went back to Sorrento! Easy peasy!
From Sorrento, ferries go to Capri, Naples, and along the Amalfi Coast in the summer.
The closest airport to Sorrento is Naples, about 28 miles away.
Our Related Posts About the Town of Sorrento: