Salerno, Italy
While living in Italy during our year in 2019, Gary and I wanted to visit the town of Salerno. Salerno is a port city just southeast of Naples in the Campania region and sits on the Gulf of Salerno on the Tyrrhenian Sea.
This post contains affiliate links that help keep this website running. By purchasing through our links, we make a small commission at no extra charge to you. Thank you for your support!
Location, Location, Location
Salerno is often overlooked by the more well-known and very popular city of Naples. Although, as a tourist destination, Salerno's location is a great base to visit the stunning Amalfi Coast. The Amalfi Coast is known as one of the most beautiful stretches of coastal landscape in all of Italy. It is also a great town to explore the northern region of Campania. We enjoyed this area of Italy in Months 7 & 8.
Amalfi itself is a small commune and is a quick train stop from Salerno. You can even take a ferry from Salerno to reach Amalfi and Positano. They run almost every hour and are a great change if you don't want to take the train or bus.
Now for clarification regarding train travel. There is no direct route but this is available:
As there's only one train station on the Amalfi Coast – it's in Vietri sul Mare – you'll need to stop there and then continue your journey through the other coastal towns. The average journey time by train between Salerno and Vietri sul Mare-Amalfi is only 8 minutes, with around 39 trains per day. The route from Salerno to the Amalfi Coast is served by Trenitalia's regional trains, which depart from Salerno's main station in the old town centre, and arrive into Vietri sul Mare, the gateway to the Amalfi Coast.

-Trainline
Excellent Timing on our Part
Upon arriving and checking into our B&B, we find out that Salerno is celebrating its football (aka soccer) team which turned 100 years old! The team itself didn't even place in the top ten – but that is not what they were celebrating – their team having a major birthday!
Throughout the small streets, streamers and decorations were being strung. The sea of color was certainly maroon and gold and we found ourselves right in the middle of it! We even came across a huge parade of people waving flags, setting off maroon-colored smoke, and singing through the streets.
The singing and celebration lasted well into the wee hours of the morning. Luckily, they weren't too noisy by our B&B but it was exciting to be part of this event.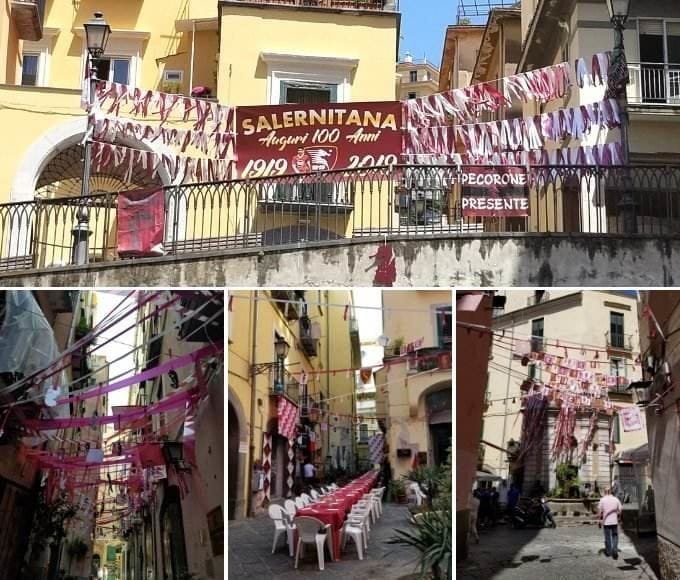 The Duomo of Salerno
The Cathedral is, of course, the most historic church in the city. It was constructed back in the 11th century and dedicated to Saint Matthew. The bell tower is composed of decorative Norman-style artwork and the top dome is quite ornate.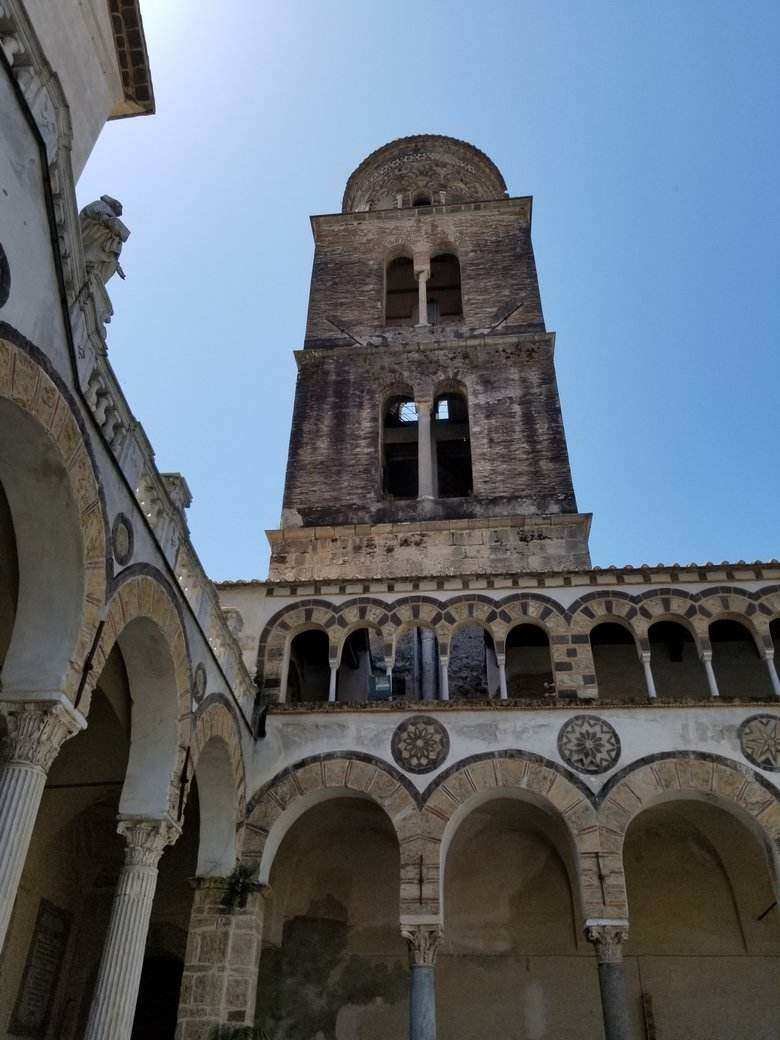 Grill Masters Club
Trieste Lungomare
When we walked down by the water, we found a beautifully maintained promenade known as Trieste Lungomare. It follows the coastline and provides shading for bicycles, pedestrians, and those pushing a stroller – parents and grandparents alike. It begins at Piazza della Liberta and is about 3/4 of a mile in length arriving at Porto Turistico.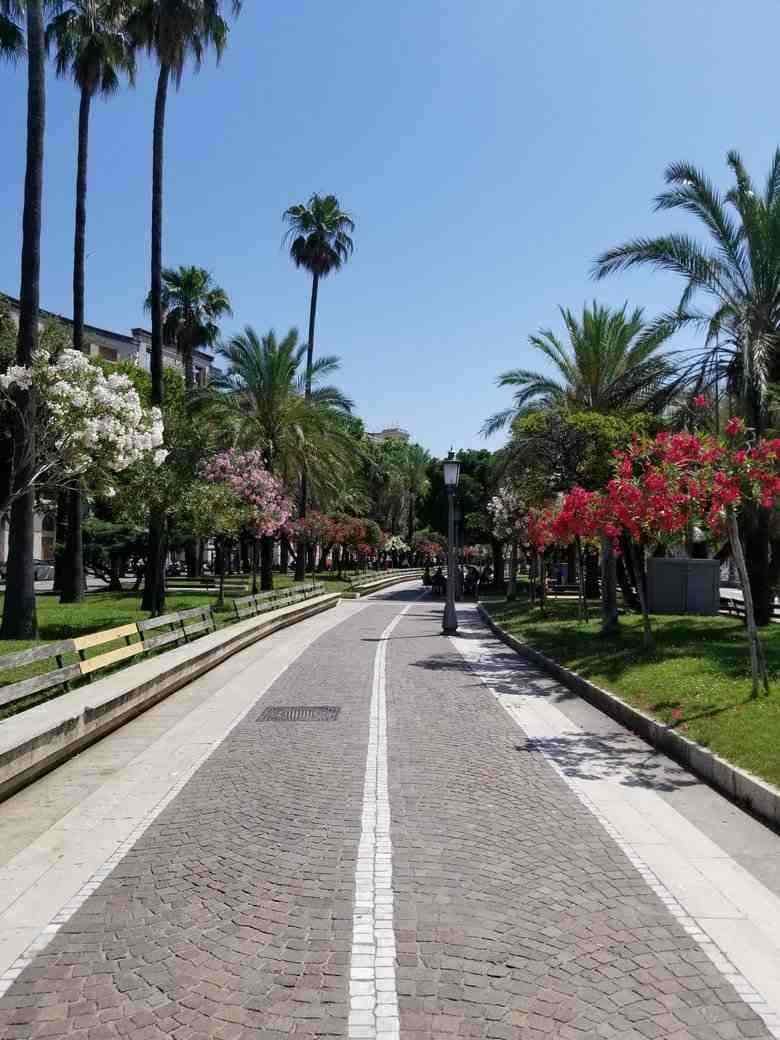 The Streets and Sights of Salerno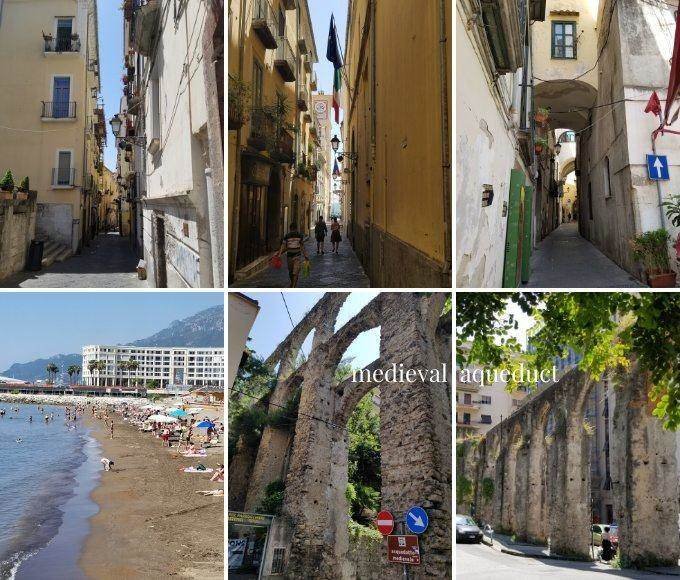 Castello di Arechi
Towering high above the city you can see the castle that dominates the Gulf of Salerno. Constructed in medieval times, it is associated with Longobardo Arechi II and created as a means of defense for the surrounding region of Campania around Salerno.
The castle is well-preserved and although some areas have been restored, is a great place to visit and enjoy the panoramic views of the harbor and town below.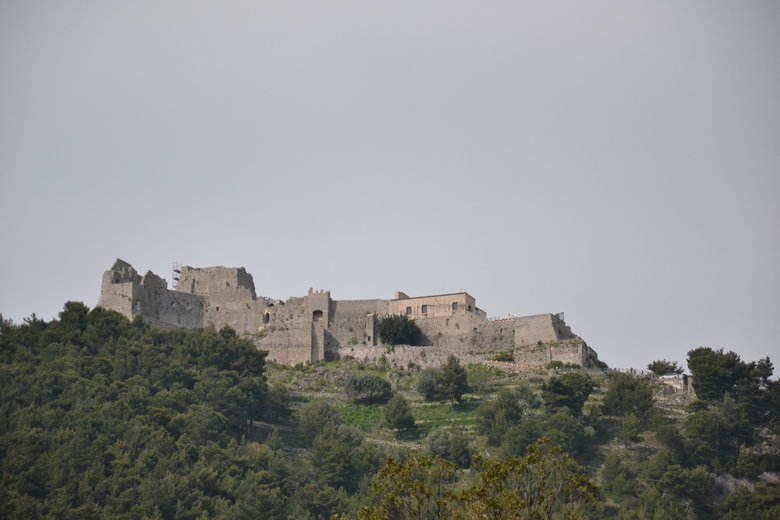 Final Thoughts
This town is amazing and a great place to visit, even if they are not celebrating football! We really would like to go back and do more exploring in this town as well as others in Campania. We never made it up to the castle so that is on our list. Great location to visit the surrounding areas. Put it on your travel list and if you go, please let us know your thoughts!