Piazza Michelangelo
Piazza Michelangelo overlooks the city from across the Arno River. This square has a superb view of Florence and the stunning dome of the Duomo. It's worth the hike, drive, or bus ride. The best photos are taken from the street immediately below the overlook. The proper Italian description of this piazza is "Piazzale Michelangelo."
This post contains affiliate links that help keep this website running. By purchasing through our links, we make a small commission at no extra charge to you. Thank you for your support!
The Piazza
This area is pretty wide open and a statue of Michelangelo stands tall and watches over the area. Some days there are vendors with carts selling t-shirts and souvenirs along with carts selling food and drinks. This piazza is used for many events, including the Gelato Festival we attended.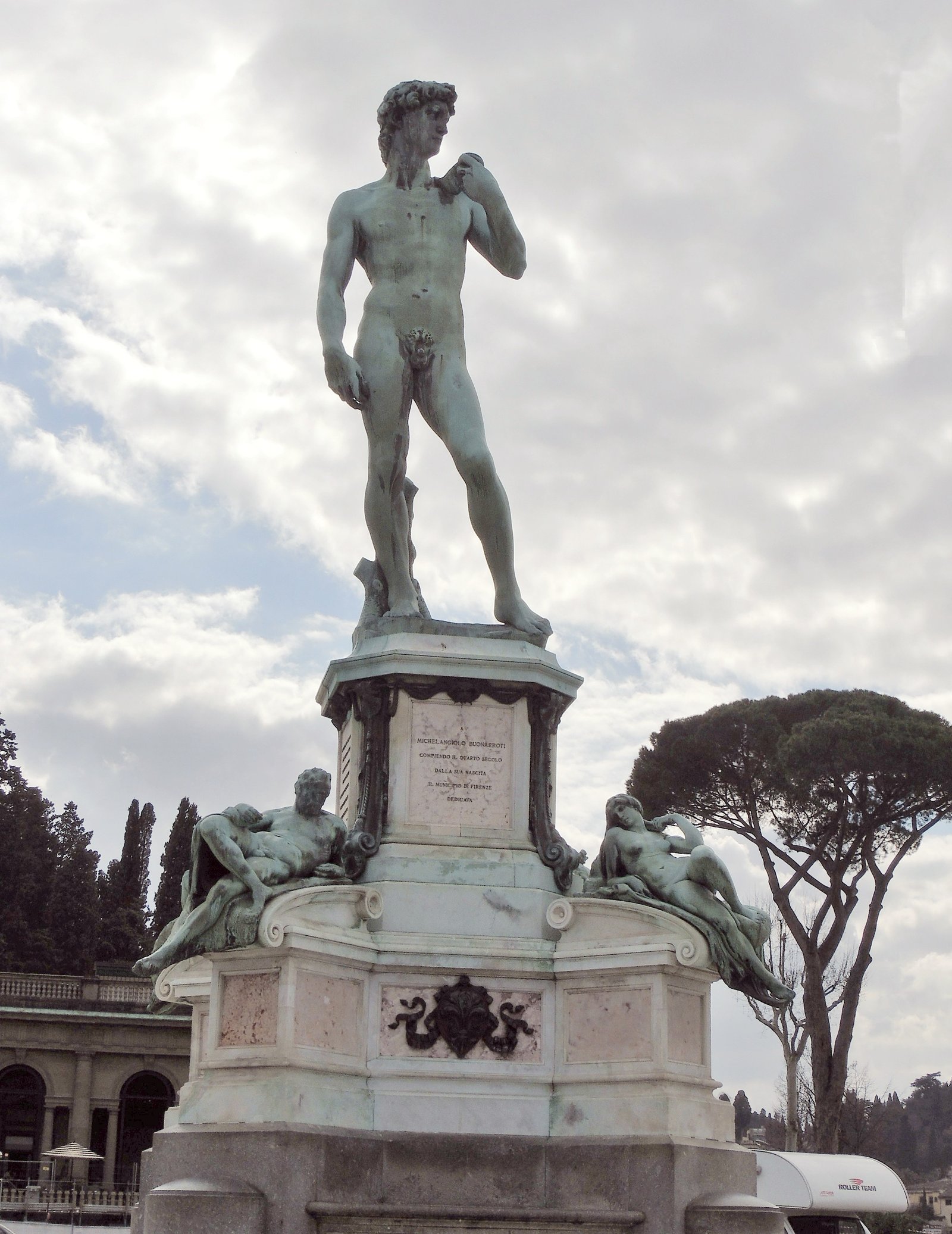 As the sun begins to set, swarms of people juggle for the best seat on the steps to watch the sun go down. There is also a restaurant on the lower level of the piazza and a great seat to watch the sky change colors while having a Spritz!
Views From Piazza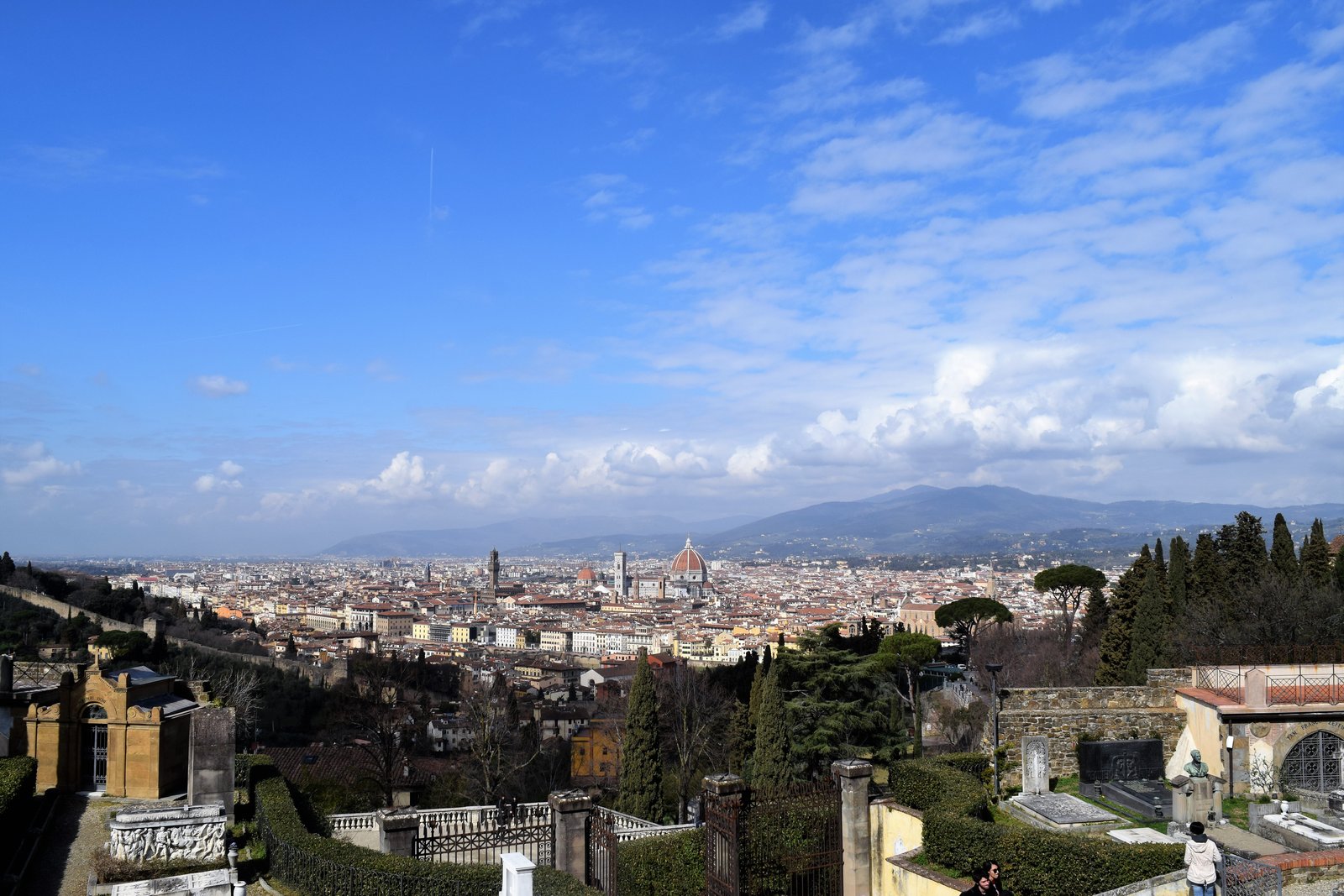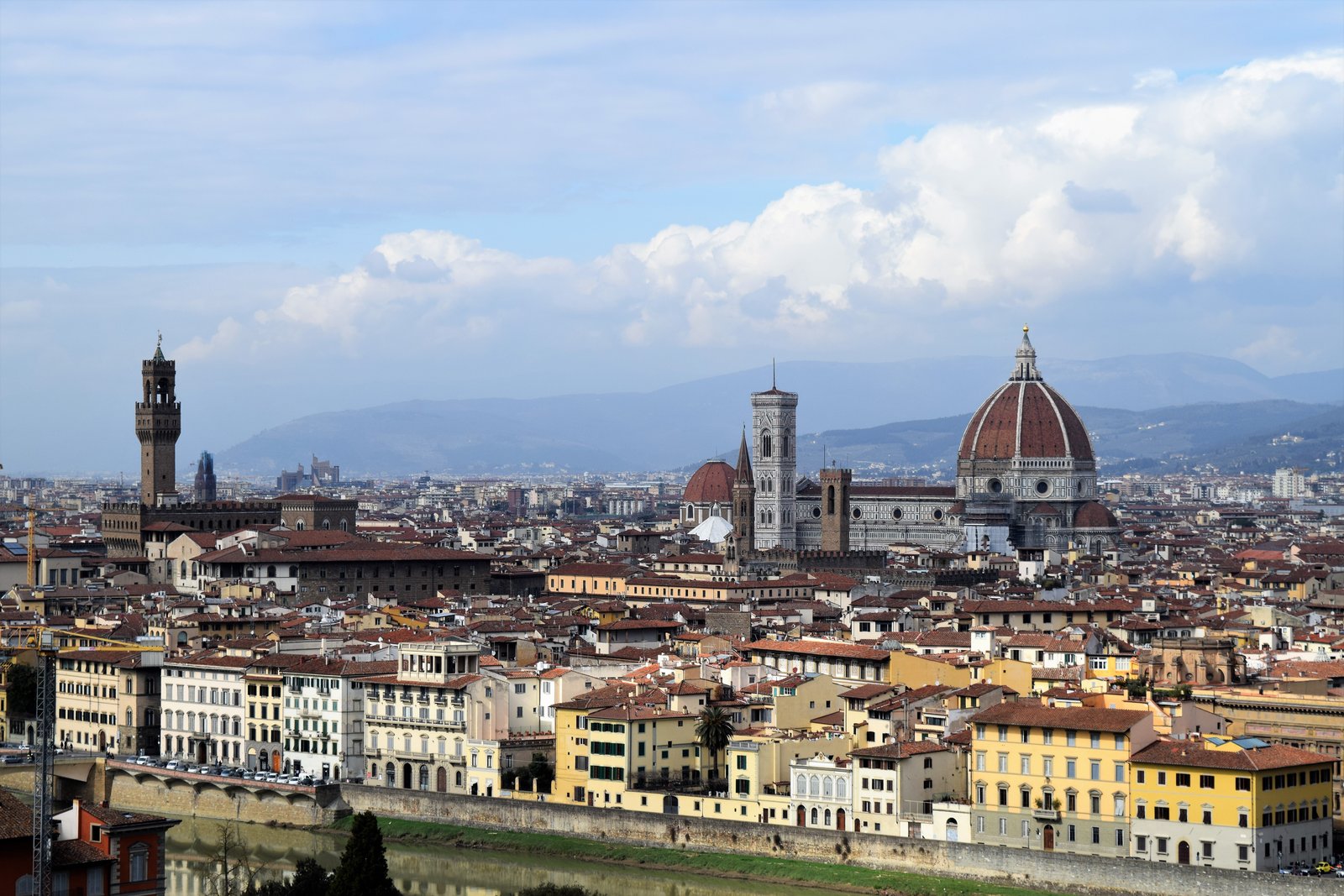 Many people make the mistake of believing that this piazza existed since the birth of Florence or that it was designed by Michelangelo. Actually, it is a rather recent addition to the list of monuments in Florence, created in 1869 by Florentine architect Giuseppe Poggi, as part of a major restructuring of the city walls. Today, the piazza is filled with tourists, vendors, and a bronze replica of Michelangelo's David. As many know, the original is displayed at the Accademia Gallery.
When walking down from this piazza, take a stroll as you emerge into the delightful little Oltrarno neighborhood of San Niccolò. It is quite beautiful.
How to Get There
It really is a very nice walk and although you can take the bus, it is worth your time and effort to make the stroll. Map to get to Piazza Michelangelo