Siena Helps Norcia, Italy
When you are a sister city – you help one another as Siena helps Norcia. On a recent trip to Siena, we visited the Complesso Museum. This museum is just one of many places you can visit with a ticket for the Duomo di Siena. Inside the crypt, we found artifacts from the earthquake that happened on August 24, 2o16 in Norcia, Italy.
This post contains affiliate links that help keep this website running. By purchasing through our links, we make a small commission at no extra charge to you. Thank you for your support!
We Were In Italy!
What was so amazing is that we were in Parma, Italy; north of Norcia when this earthquake happened. We woke up that morning to dozens of texts from friends and family in the United States asking how we were and if we were affected. We turned on the television and found a news channel showing the devastation in Norcia. It was difficult to follow the news because it was obviously in Italian, but we did start to understand some of the words; "morto = death"- it was so sad. You can see our post on the earthquake at Earthquake in Italy
Siena, Italy
We found out that Siena is a "sister city" to Norcia and that they are temporarily holding some of their treasures until the church and town are rebuilt. They had a movie showing on the walls of the crypt (see below) and I caught a few pictures that show some of the artifacts that were on display; again temporarily.
The Rose Window
Also on display are only five pieces that were recovered from one of the rose windows from the front of St. Benedict's. This earthquake was the most powerful quake to hit Italy since 1980.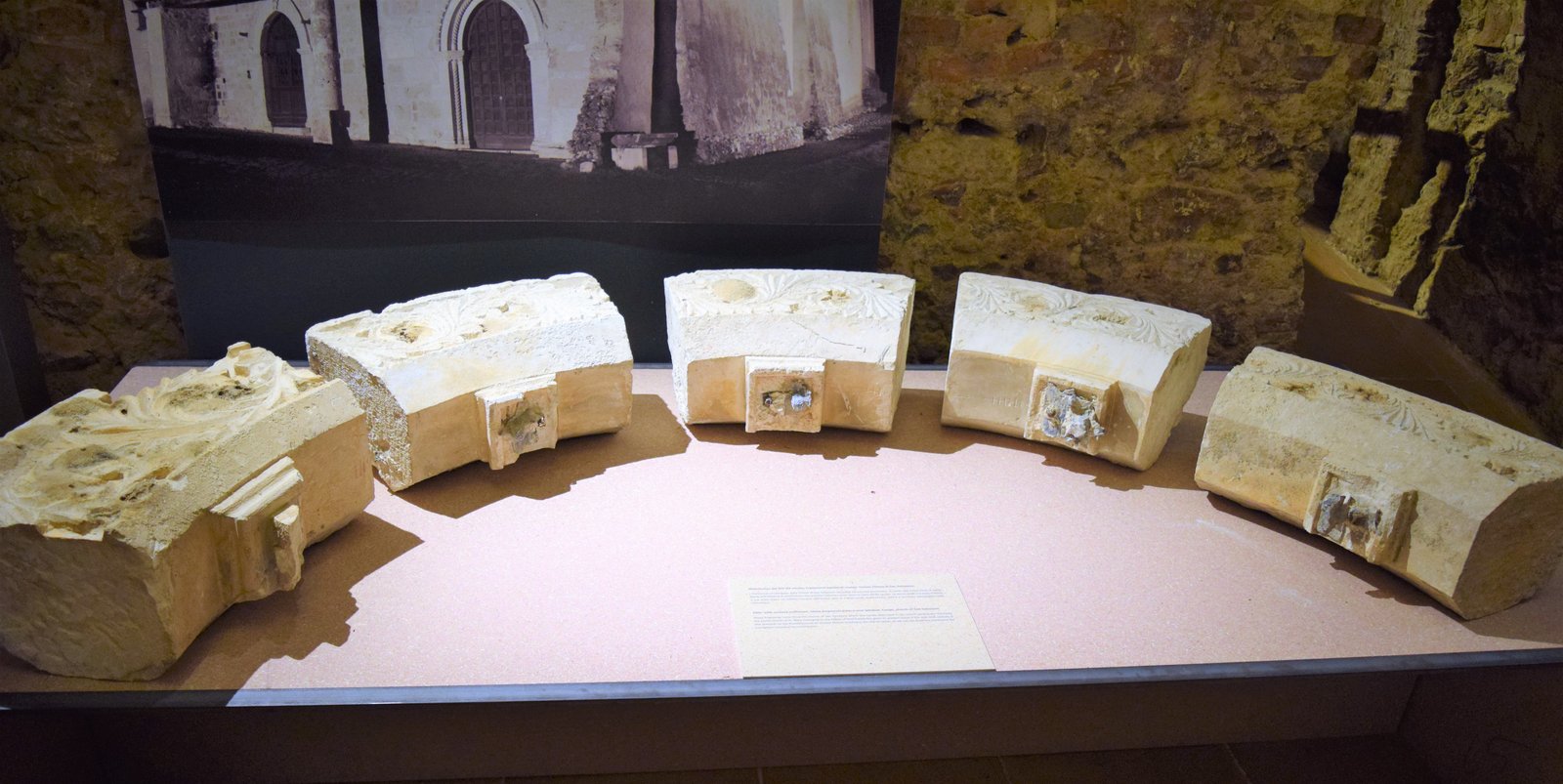 It was sad to see these pictures and movies again. It was reliving the horrible event we had watched on television. The area was hit with additional earthquakes many days after August 24th. The quake was originally reported as a 6.2, but recently read they have changed the report to a 6.6 magnitude.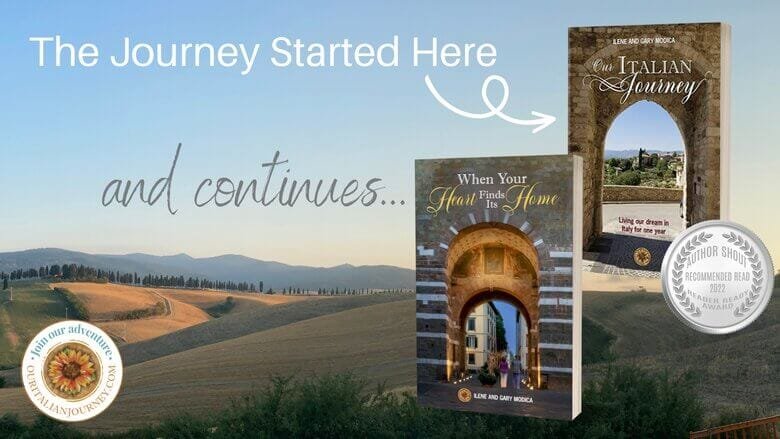 We hope you will consider joining our journey. It started in 2019 with "Our Italian Journey," and this part of the adventure has concluded with "When Your Heart Finds Its Home." Both are available wherever books are sold.
Please take a moment when completed to leave a written review. It truly makes a difference in ranking. We also love to receive photos of our book(s) cover with you, a pet, or some creative way for our social media!
Siena Helps Norcia With Candlesticks
The church was devastated as seen below. It is incredible that some of these large candlesticks made it through the recovery, as well as the transfer for safekeeping to Siena. Also below is a picture of the candlesticks currently located in Siena. Remarkably, only one candlestick was broken. I think the wooden cross is beyond repair, but who knows?