Months 5 & 6
Here we are… in Italy for months 5 & 6 and our update! This one-year journey has been incredible so far.  We are learning the language and enjoying being "Italian." That is, as much as an Italian-American can be. There will always be a difference but I feel more connected to this country with citizenship than without.
This post contains affiliate links that help keep this website running. By purchasing through our links, we make a small commission at no extra charge to you. Thank you for your support!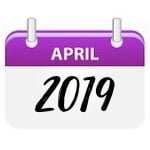 April brought lots of activity visiting the region of Puglia. We had never been to Puglia before and it sure was an adventure. First of all, we loved the wine in Puglia. We also loved the bread. These two staples are a way in which we gauge each town. Puglia came through with flying colors!
Monopoli
We took the train from Conversano to Monopoli. This is a beautiful town on the Adriatic Sea. As always, we exit the train and head right for the historic center. This town did not disappoint us at all and we enjoyed the entire day walking the small streets and taking in the historic sights. We also always try and visit the Cathedral in each town we visit. The lighthouse and small harbor were charming. We walked along the waterfront and sampled some really good seafood.
Alberobello
To me, this was the highlight of exploring Puglia. I have seen photos of the Trulli but to see them in person, to walk the small streets with them surrounding you was amazing. They are all the same; yet different. Different doors (you know I love doors!) and different symbols on the roofs. Most of the roofs are the same but every once in a while you see one that has been redone and it has some brownish tones to it instead of the plain grey slate. You can read more about this amazing trip on our post, Alberobello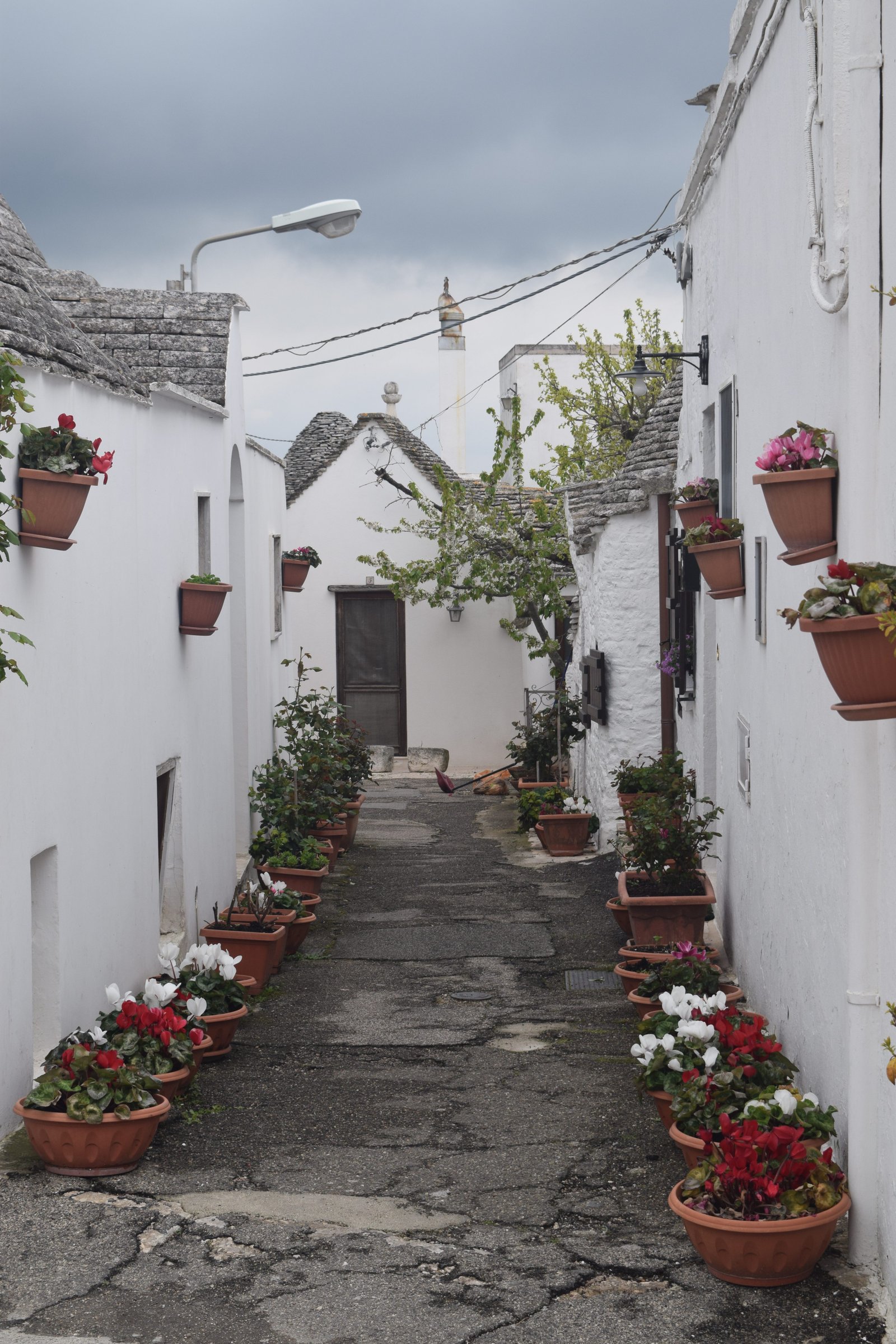 Martina Franca
To reach this town, we had to take the train and a bus. It took about 1.5 hours from Conversano. We saw some beautiful countryside while riding the bus; another great reason to take public transportation. We enjoyed walking this charming town with its gleaming white marble streets.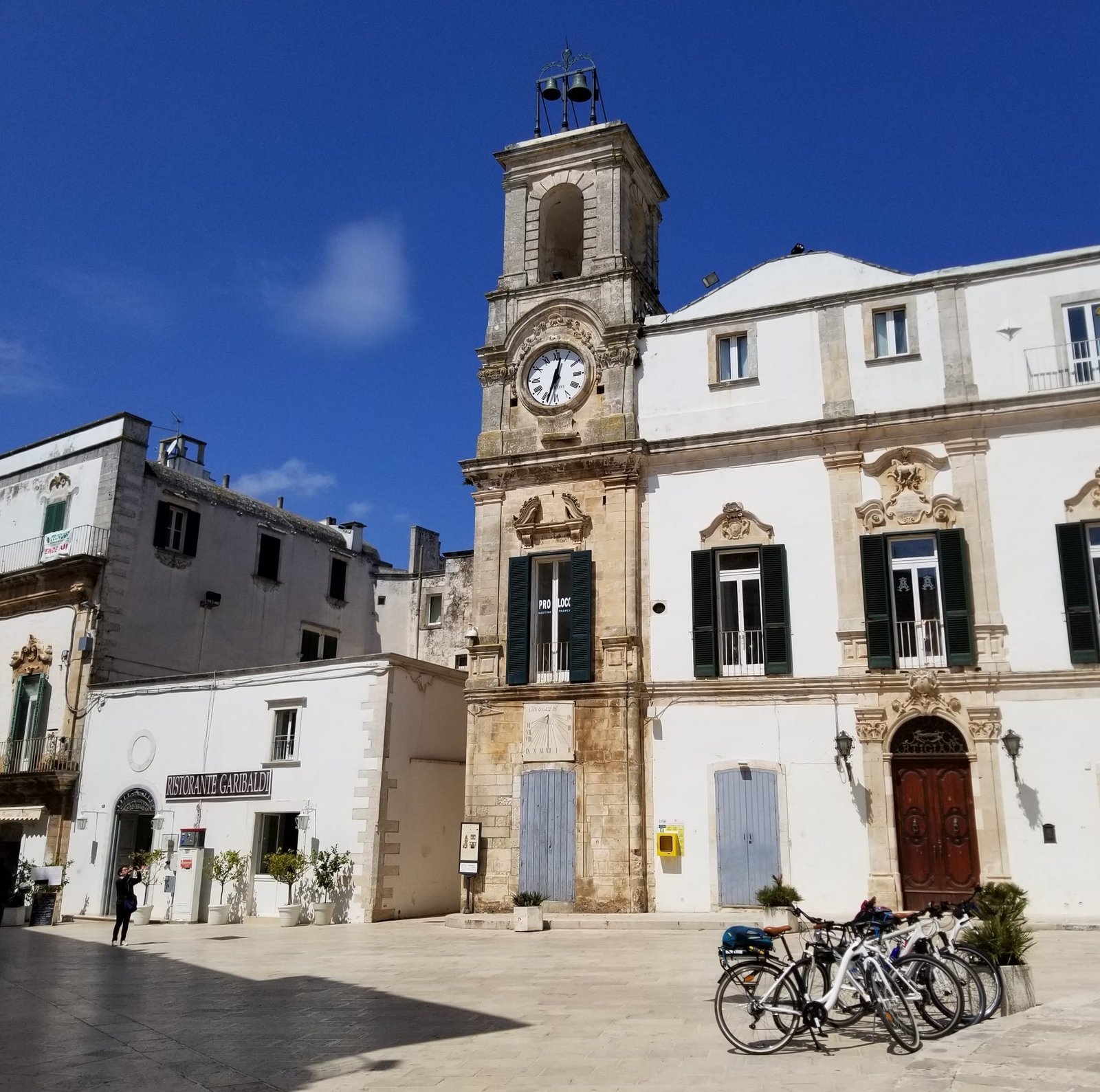 Little Italy: Italian Essentials
from: Cratejoy
Polignano a Mare
This town on the cliffs of the Adriatic Sea with its spectacular crystal clear turquoise water was breathtaking. We actually visited this town twice. Once in March and then again in April. What a difference a month makes when it comes to tourists. In March we practically had this town to ourselves; when we returned in April the streets were already packed. This was a special town that we really enjoyed walking the streets, watching the store owners clean and spiff up their storefronts for the upcoming tourist season, the fishermen casting their lines off the cliffs, and just watching the beautiful waves roll in. This town is a must if you are in southern Italy.
This town is famous for cliff diving. See our post on Polignano
Conversano
We were sad to leave Conversano on April 23rd. The wonderful family we rented the house from was so wonderful and so were the people of Conversano. Y-E-S… Conversano is in the running for a place we would want to purchase a home and settle down. If you missed it, you can read more about this wonderful hidden gem here Conversano.
---
An Honor for Gary and I

It was actually in March that I received an email from Cinzia from Instantly Italy. If you haven't seen her blog, you really should check it out as it is informative and interesting! She usually interviews ex-pats but heard about our story, loved it, and wanted to interview us to inform her readers. Wow – – our first interview! We were very honored and her article was posted in April. You can read about it in Our Interview
---
Florence
We arrived in Florence by train on April 23rd. There is something so special about this city – it's not just the Renaissance, it's a sense of being "home." Gary and I truly love Florence but it is so crowded and even if you live across the Arno River to a more residential area like Oltrarno, you still have to battle the crowds during high tourist season. If rent wasn't so high in this city, I think it could be a contender for us but I would rather have more experience in Italy than spend our retirement on rent/mortgage.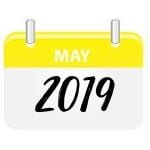 Throwing of the Flags
May 1st was a great day in Florence. At the Palazzo Vecchio, we attended the Bandierai degli Uffizi flag-throwing event. I just love medieval parades and events – especially the throwing of the flags! After 2.5 hours of standing in one spot, we had to go sit and have a spritz; we just couldn't make it until the end.
Family Visit
Our youngest daughter, Allyson, and her boyfriend Brett visiting us for 8 days in May. Brett had been to Rome and Milan on business previously but never to Florence. We choose to be in Florence in May to show them some of the best Italy has to offer. It was a great "home base" for all our trips.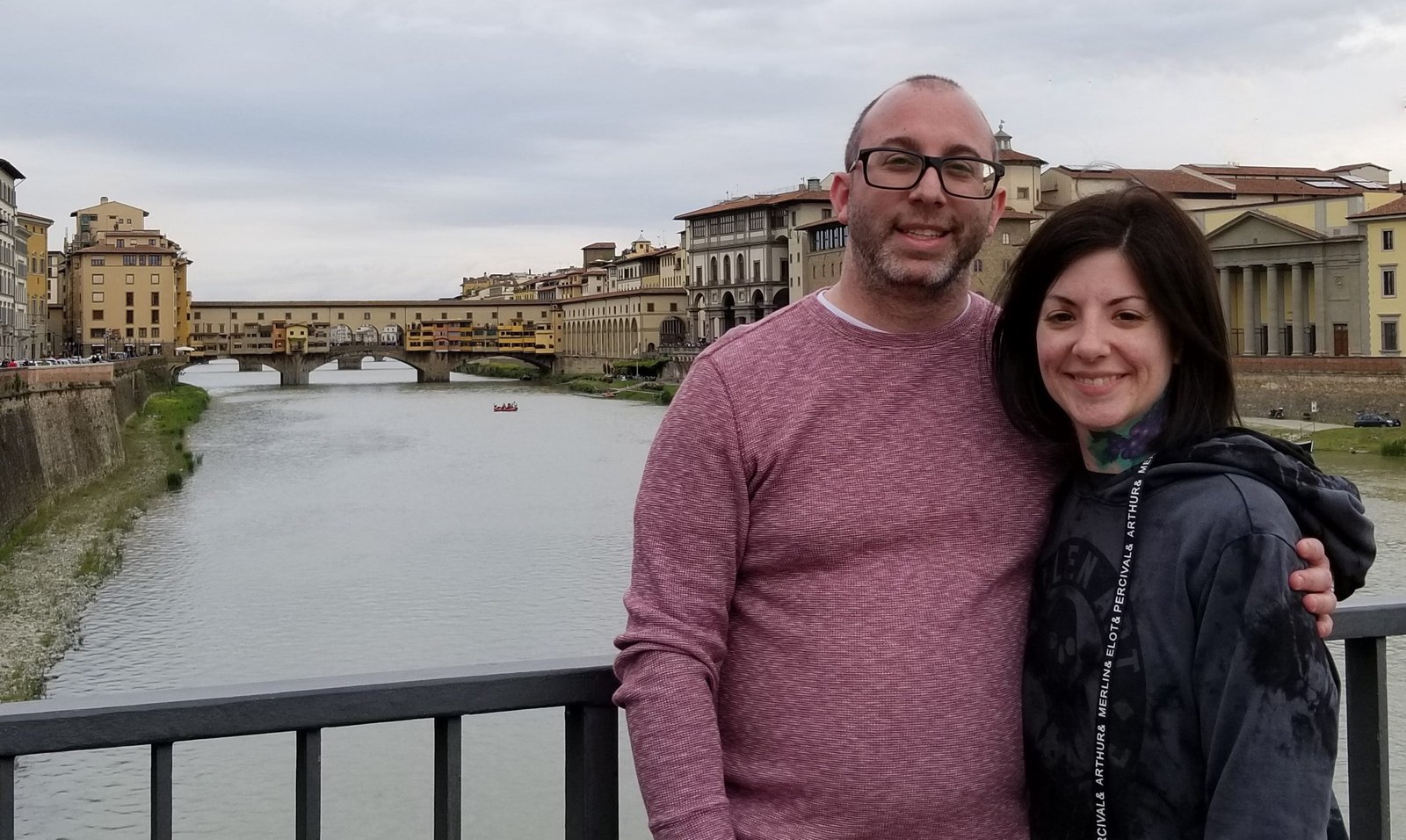 Venice
We surprised Ally and Brett with a day in Venice. It was only a two-hour trip by train from Florence and was very reasonably priced. Of course, we could not do everything in one day but we did take them to the island of Burano and to Saint Mark's Square. We got lost in the small streets (as most people do in Venice) and enjoyed some great food and scenery. We showed them the highlights including the Rialto Bridge and the Bridge of Sighs. It was a long day but we got to rest on the train back to Florence.
Tuscany
Our second surprise day was taking them on a bus tour through Tuscany visiting Siena, San Gimignano, and Pisa. Siena and San Gimignano are some of our favorite Tuscan towns and it was a perfect day. Lunch at a local winery was nice and Gary and I tasted some nice wine. It was the easiest way to give Ally and Brett a 'taste' of the Tuscan countryside. And of course, we did a few silly photos while visiting Pisa. They shall remain secret and unpublished!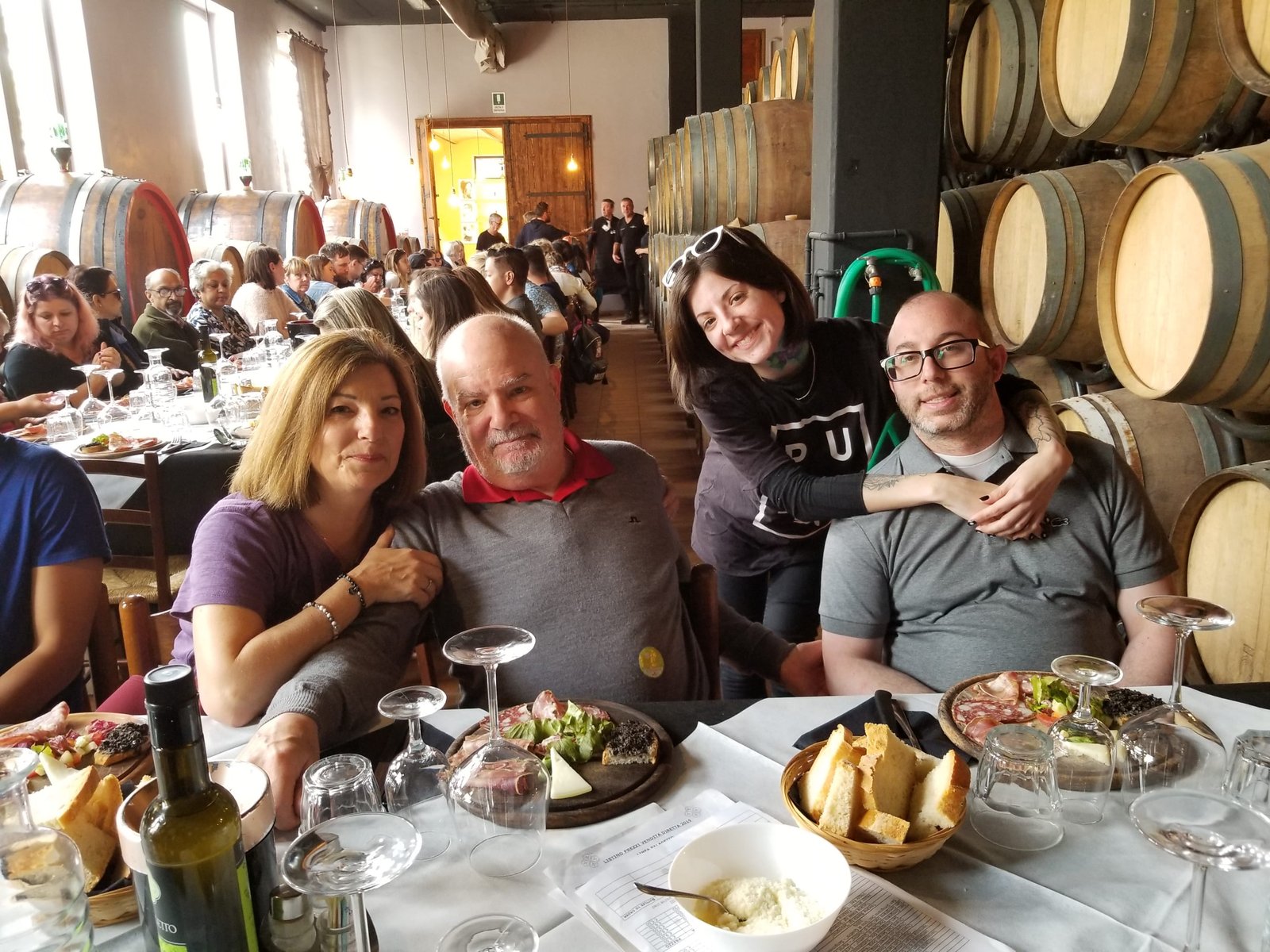 Ally & Brett's Surprise Day To Us
Their surprise was only revealed to us 20 minutes prior to us having to leave for the day. We had a private car pick us all up and take us to three iconic Italian car museums and two private tours of the factories.
Our first stop was Pagani Automobili S.P.A. in Modena. Then it was on to the Lamborghini factory in Bologna. We stopped for lunch prior to entering Lamborghini and Brett had a special surprise for Gary. He got to drive a Lamborghini for 10 minutes! It was incredible and my hands were shaking as he drove off. Our third and final stop was the Maserati Museum back in Modena.
Check out our posts on 3 Ionic Beautiful Italian Sports Cars and The Greatest Classy & Sunning Italian Sports Cars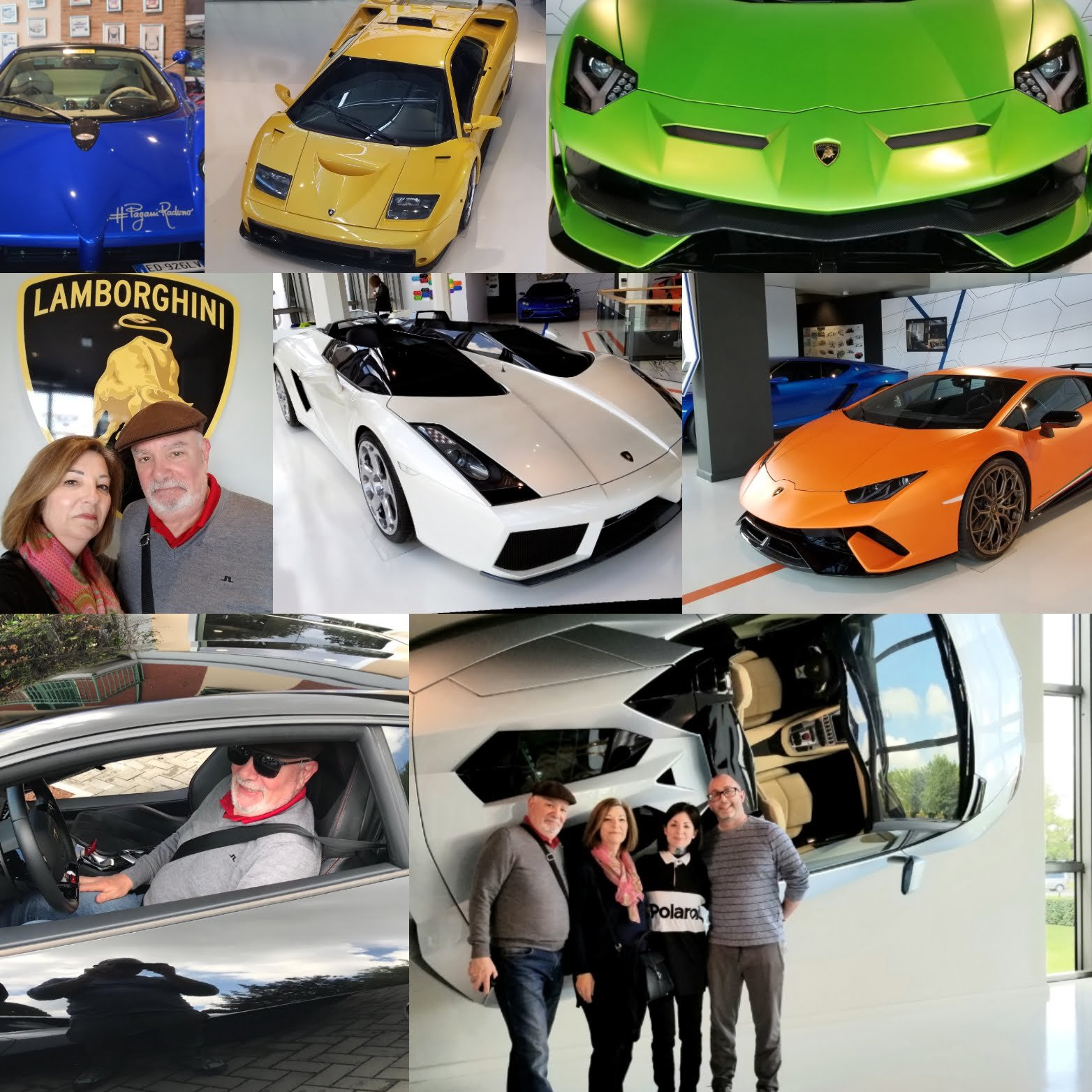 Prato
We were so happy when we were able to reconnect with our dear friend, Francesca in Prato. Originally, we met her when in Florence in 2017 for our second 90-day visit. Immediately became friends and have kept in contact ever since. We had been to Prato previously Discover Prato but enjoyed it so much more with our personal tour guide! This trip, we were also able to meet her lovely mother during this visit too which was very special for us. We are grateful for her friendship and her spending the day showing us her lovely town of Prato.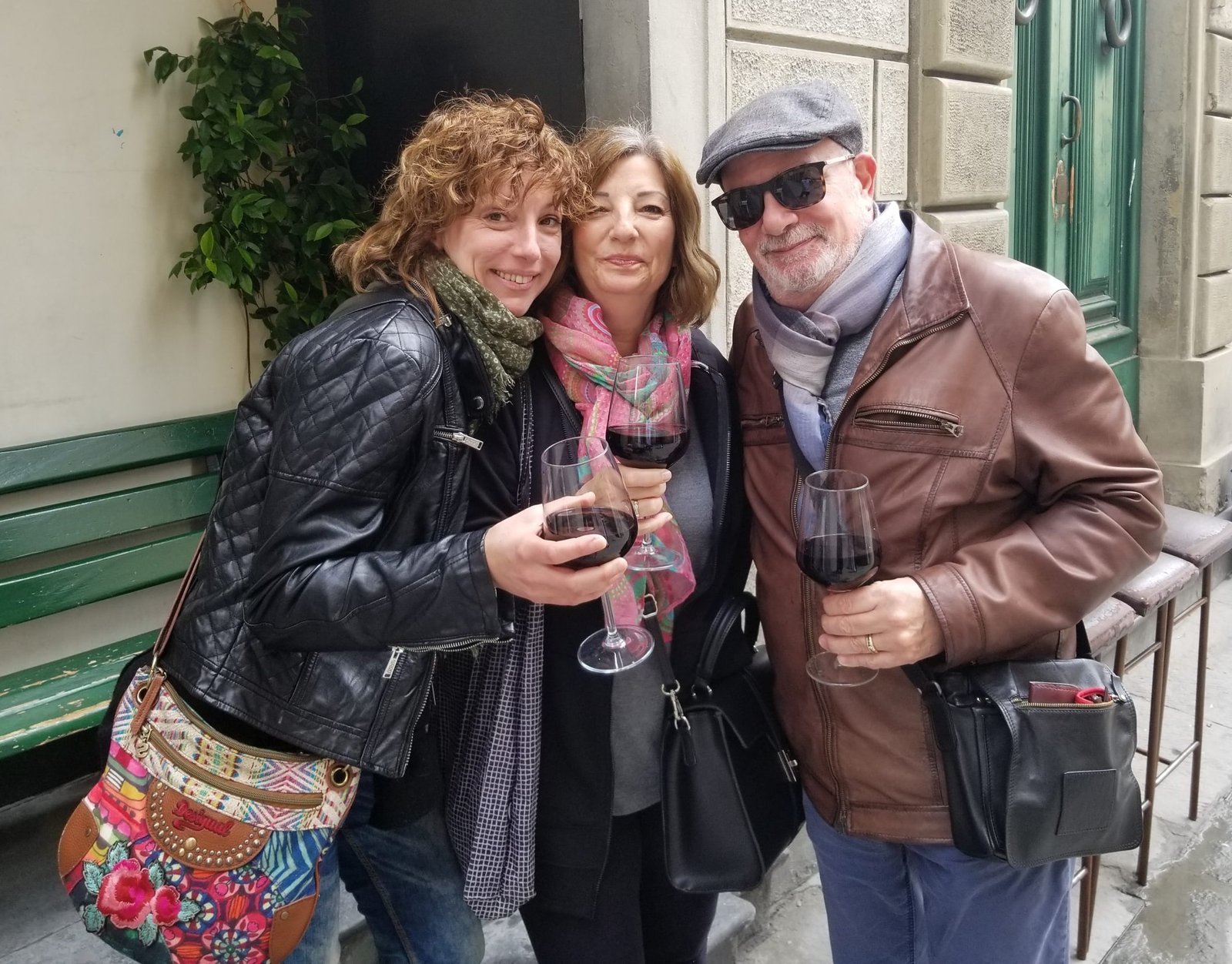 Arezzo
We have seen so many beautiful photos of this town on Instagram that we just had to go. Our friends Pat and Eugene had visited previously and told us how much they loved it. It was only 1.5 hours by train without any transfers.
I am so glad we went and could tell you I immediately had a connection with this town. Very medieval (which I love) and has lots of green space. We visited our usual spots, the information center, the Duomo, and several other churches. We meandered the streets and wound up in Piazza Grande where they had a flower market. It was beautiful and had a wonderful lunch at a great place which we are going to add to our restaurant recommendations right in the piazza.
We are considering adding Arezzo to a place we want to stay for a month during this one-year adventure. Could we consider this town as a place to live?
Needless to say, we were really busy these two months. Looking forward to more travel, more adventure, and meeting new people!