This post contains affiliate links which means that we may receive a small commission if you make a purchase through a link at no additional cost to you. Thank you for your support!
Hugo Spritz
The first time I had a Hugo Spritz (pronounced 'Ugo' by Italians) was when Gary and I were sitting in Piazza della Repubblica in Foligno. It was in July 2019 and the day was beautiful. When we sat to have an apertivo at about 6:00 pm at our usual bar, I glanced over to the table next to us. A woman had a wine glass filled with something clear and bubbly and lots of what looked like mint leaves. I was considering a change that day rather than ordering my usual Aperol Spritz.
I asked the waitress for "one of those" pointing to the woman's drink. She shook her head in acknowledgment of what I wanted to order. Then I asked her "come si chiama, questa?" (what is it called?) – pointing to her drink. She then replied "Ugo."
What is a Hugo Spritz?
The Hugo is a slightly alcoholic aperitif, originating in northern Italy in the South Tyrol region, but widespread in Austria and Switzerland. The recipe is based on prosecco, elderflower syrup, seltzer, and mint leaves. It is light and not overly alcoholic. The famous Aperol Spritz has about 117 calories in it while the Hugo boasts about 160 calories for a single glass.
How was the Hugo Spritz Invented?
Bar owner, Roland Gruber in 2005 created an alternative spritz cocktail at his bar in the small northern town of Naturno, Italy. This small town is located just south of the Austrian border. His creation was inspired by the Elder trees that grow abundantly in the Alps.
What is Elderflower?
The elderflower is a flower that blooms on the Elder tree, which also produces berries called elderberries, which are often used for their medicinal properties. Elderflower became popular when Meghan Markle and Prince Harry's wedding cake combined the flavors of lemon and elderflower.
Hugo Recipe
Ingredients
½ ounce Elderflower Liqueur (15mL)
4 ounces Prosecco (120mL)
A dash, 1 ounce Soda Water (30mL)
A few fresh mint leaves
Instructions
Gently muddle (crush to release the flavor oils) a few mint leaves and add to a stemmed wine glass
Add the elderflower liqueur
Add plenty of ice to the glass
Top with prosecco and a dash of soda
Stir
Garnish with a lime or lemon slice and a few mint sprigs
Elderflower Concentrate From IKEA
You can get elderflower concentrate from Ikea! If you just mix the concentrate with a little sparkling water, it becomes a delicious simple drink or, use it to make a Hugo by following the same directions above but here is the concentrate breakdown:
1 part IKEA Elderflower concentrate to
If you try it, let us know what you think!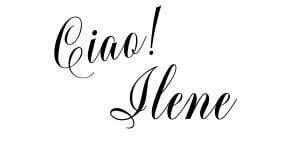 Date Night Box Subscription