Parma!
Let's explore Parma, Italy, and review 10 things to see in Parma. Parma is one of our favorite places! Before we get to our favorite things for you to see and do in Parma, let me begin by telling you that there aren't dozens of museums like you would find in Milan, Florence, or Rome. There aren't as many churches as you would find in these same cities.
This post contains affiliate links that help keep this website running. By purchasing through our links, we make a small commission at no extra charge to you. Thank you for your support!
But what Parma has over these three cities is, "charm".I don't know if I could use another word to describe it. We loved Parma and its people. We love the convenience of where it resides along the train route making it a great destination to travel to Verona, Venice, and then down south to Bologna and Rimini. Here's a great site for more information.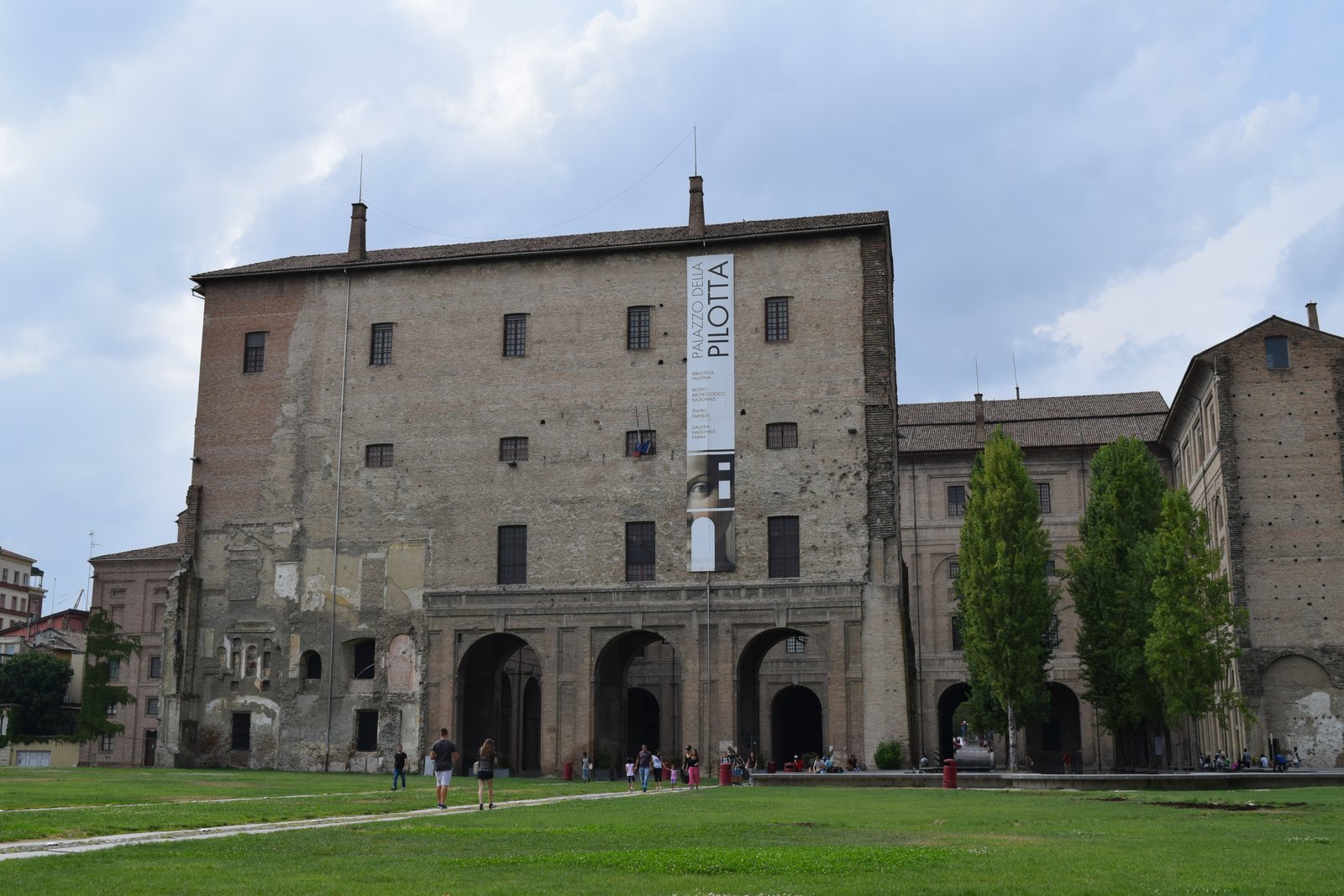 Let's Begin: 10 Things to See in Parma:
1. Palazzo della Pilotta
This building was originally built for the Farnese family between the years 1583 and 1622. It was heavily bombed in WWII and has since been largely rebuilt today is the home of three museums: the National Gallery, Museum Bodoni, and the Archaeological Museum. Also within these walls are the Palatine Library and the Teatro (Theater) Farnese. It doesn't look like much from the outside but plan to spend an entire day here as there is so much to see. This is just an amazing site built mainly out of wood. You will not be disappointed with spending some time in the Palazzo della Piolotta.
2.  Cathedral di Parma
This Cathedral is dedicated to the Blessed Virgin Mary and is considered one of the finest examples of a Romanesque Cathedral in Italy. It is well known for its beautiful interior frescos. In fact, a fresco painted by Correggio is depicting the Assumption of the Virgin and is a fine example of Renaissance art.
The Cathedral is centrally located in the heart of the old town. It is a wonderful place to sit and enjoy a gelato while watching the people pass by. The piazza in front of the Cathedral is filled with river stones and makes walking through it difficult for women wearing stilettos. It also makes it sort of fun to watch. (I know, I'm bad for saying that!)
3. Baptistery
This structure sits next to the cathedral and in the same piazza. The exterior has artwork, arches, and marble statues that are beautiful. The interior has separate frescoes that cover each part of the octagon. These frescoes were painted during the 13th and 14th centuries. There is a fee to enter the Baptistery but it is nominal and well worth it.
4. Parco Ducale
This large park in Parma is about 200 square meters and is one of the main recreational places in Parma. Parma residents call this park, "The Garden". It is located across the river from the Palazzo della Pilotta. There are many statues throughout the park along with a small snack shop which makes a great place to sit and have a coffee and meet up with friends. There are several paths that go through the park which makes it a great park to ride your bicycle. In the center of the park, surrounded by a pond is a beautiful statue. This statue in the center of the island is called the "Fontana del Trianon". There are many turtles that call this pond "home."
5. Parco Cittadella
This amazing structure was built by the Duke of Parma for defensive purposes. It was later used as a barracks and as a prison for political crimes. The fortress which is in its original pentagonal shape has now been renovated and used as a public park. There are areas for children to play in and several sports fields. The main entrance of the structure is a facade made of Carrara marble. There are bicycle and walking paths that are a tier above the main area. This path circles the entire perimeter of the park. A great place to sit and relax and enjoy the day!
10 Things to See in Parma Continues…
6. Puppet Museum
This small museum is all about puppets. It is named after puppeteer Giordano Ferrari who, in the 1930s, collected testimonies of the lives and works of generations of puppeteers. This is the Ferrari family collection. There are all forms of puppets, scripts, and marionettes to see. Some of this collection were obtained by gifts and others were purchased. There are about 500 beautiful pieces in glass cabinets all made from different materials. Some of the puppets are carved from wood and others are made of paper mache. All have embroidered costumes with real gems. You can read more from one of our previous posts – Puppets
7. Opera House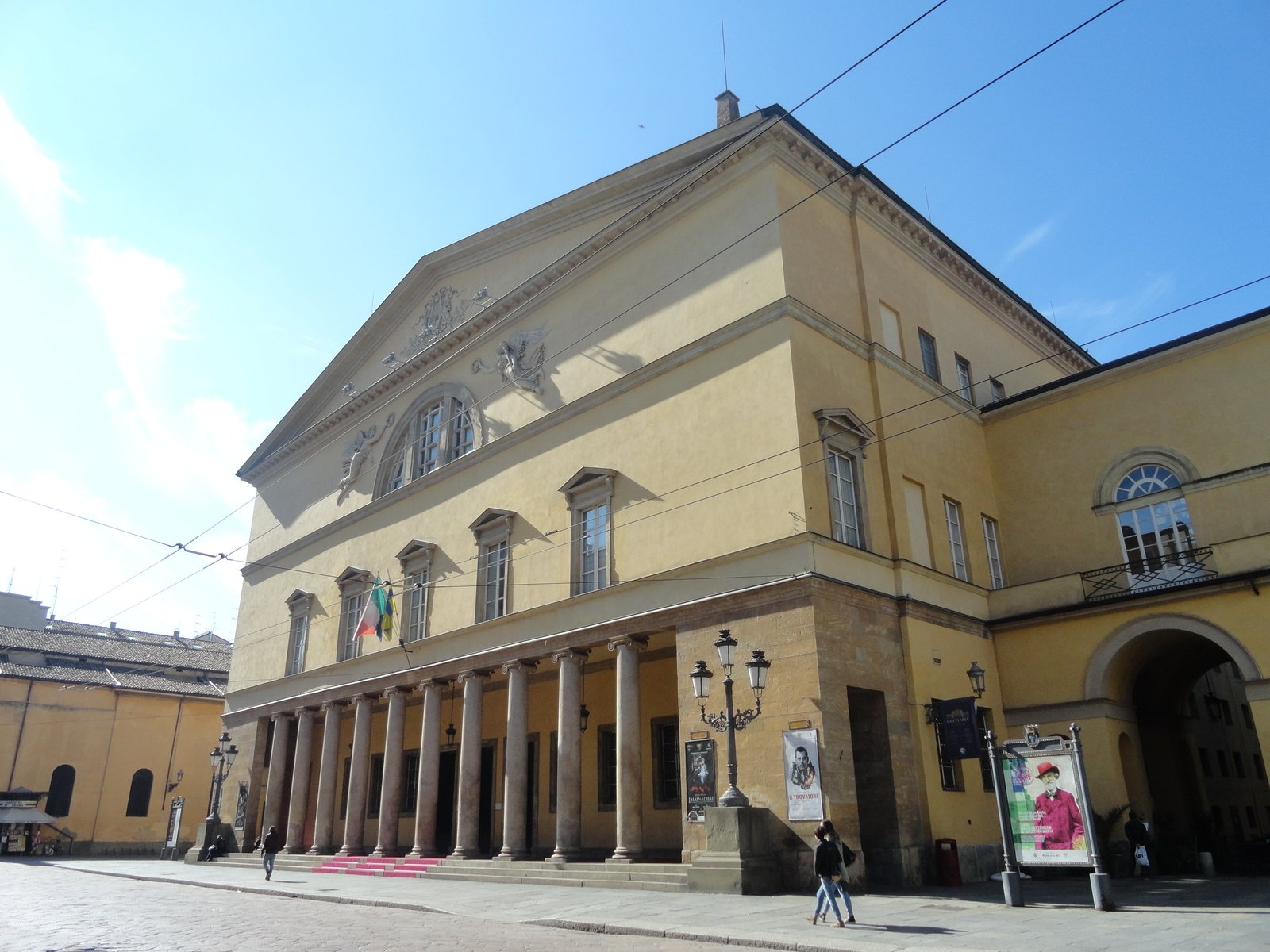 This opera house is one of the most renowned in Italy. It has been associated with many great composers, such as Giuseppe Verdi and Gioachino Rossini. This opera house holds four operas every season and a yearly Verdi Festival in October. We saw Il Trovatore at the 2016 Verdi Festival and it was fantastic! It was the first opera that I had ever seen. I thought at first that I would not understand the opera as it was in Italian. But to my surprise, they actually had "subtitles" in English! Yup, it was projected above the stage area onto the red curtain. I couldn't believe it!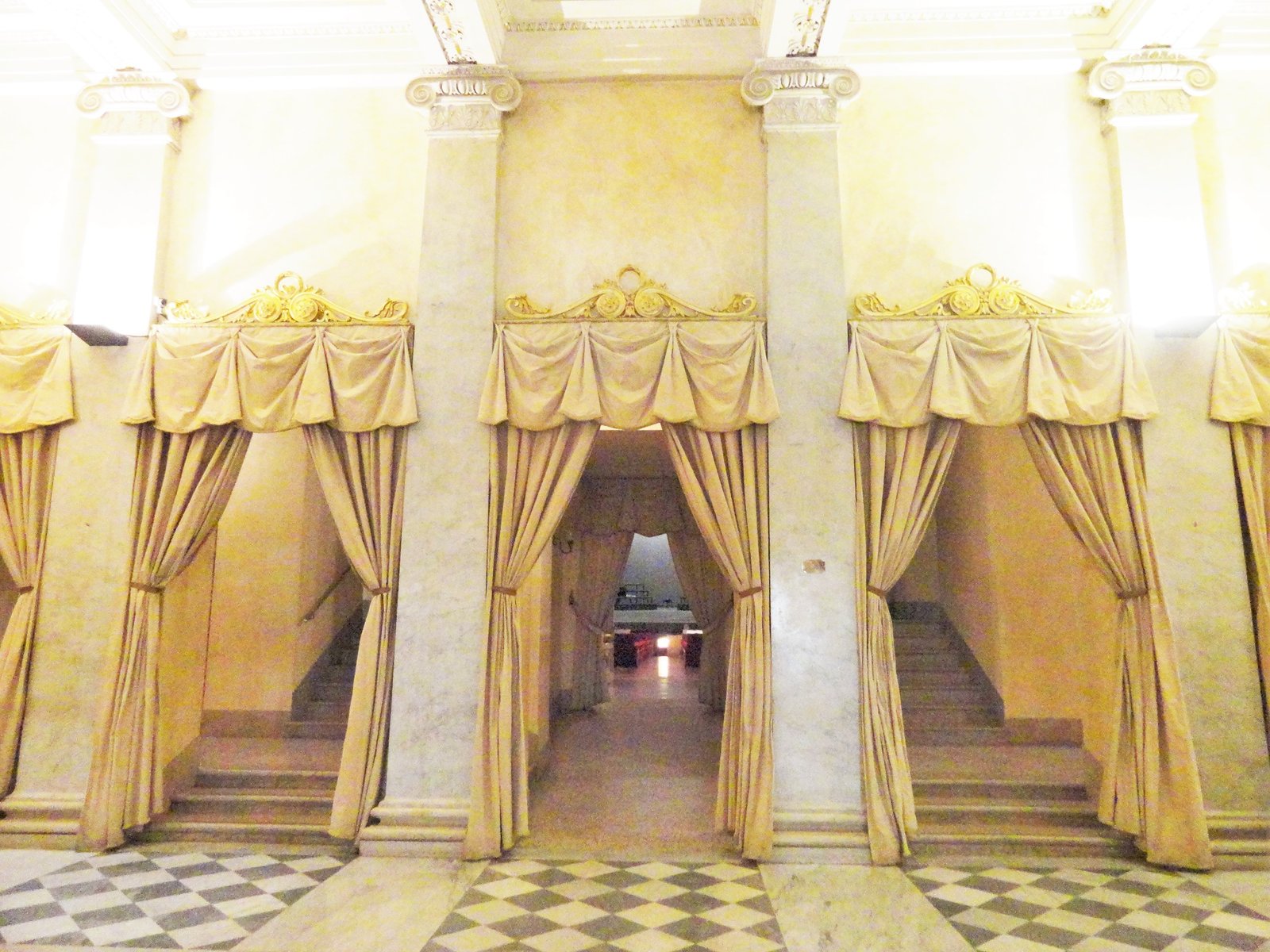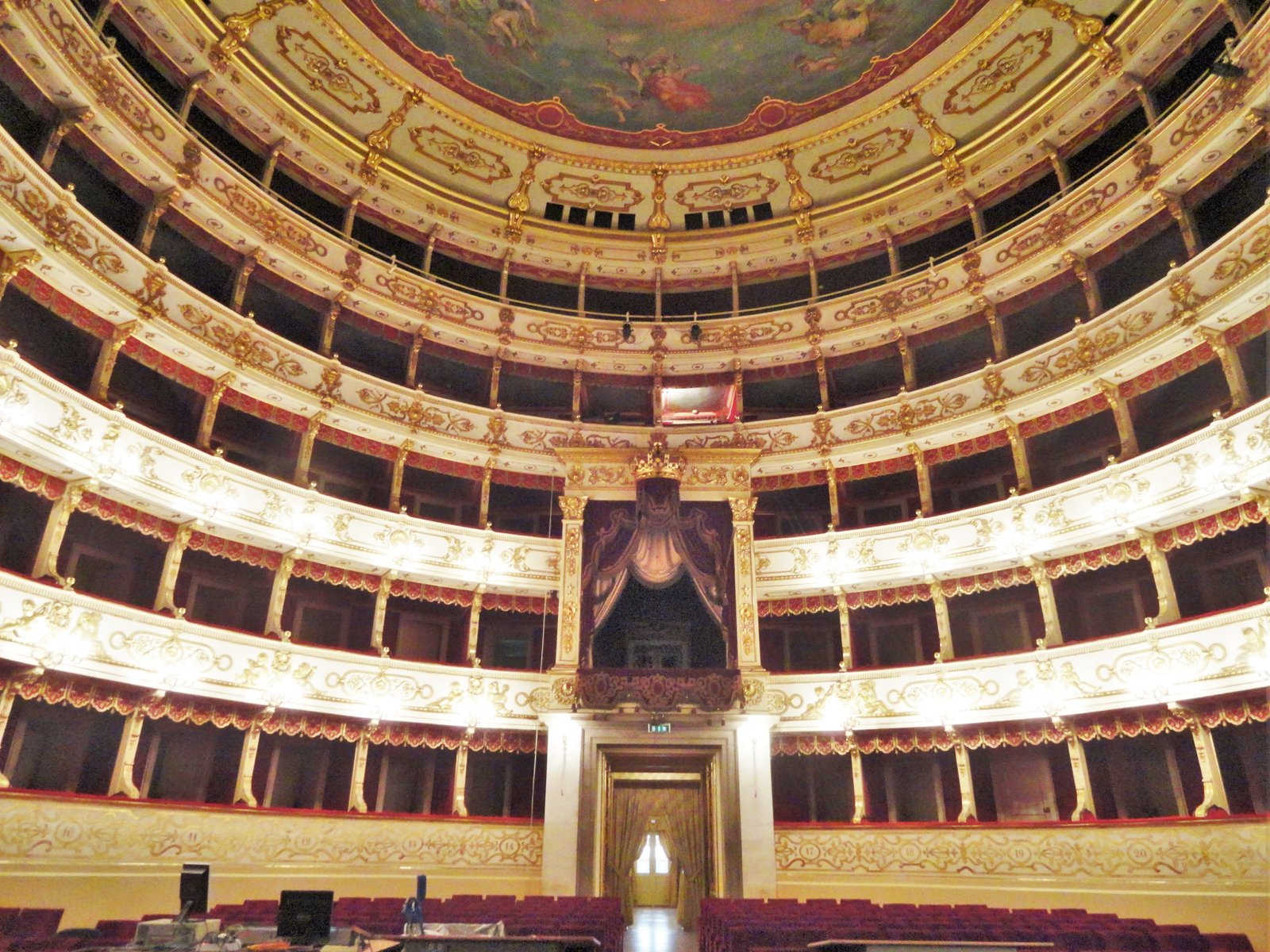 8. Castello di Torrechiara
Just outside of Parma is a village that we were not able to get to as you need a car. We did pass by it and snapped this picture from the road. It is a charming village about 30 minutes outside of Parma and the main attraction is this castle. It was built in the 1400s and commands panoramic views of the region.
9. Museo Glauco Lombardi
This museum's location was once the home of the Empress Marie-Louise and the museum tells the story of Napoleon Bonaparte and his wife, Marie-Louise of Hamburg, through pictures and letters. The museum shows the life of the Emperor in a very different light than what we have all read in our school textbooks.
And the Last 10 Things to See in Parma…
10. The Food Tours
After all, you are in the home of some of the best ingredients in Italian cuisine! We took a private day tour and saw how Prosciutto di Parma and Parmigiano–Reggiano cheese are made. It was a fantastic day with samples and lunch. I would ask for a recommendation from where you are staying as a good tour guide. A good tour guide is essential and we highly recommend, if you can afford it, to stay away from those "chartered bus" tours for this one. We have taken several bus tours in the past but we really were given some special privileges by just being the only guests on this particular private tour.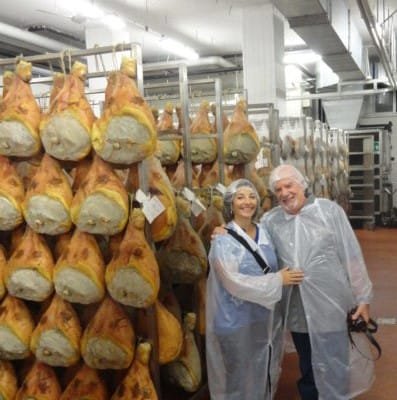 In Conclusion…
There are so many restaurants to choose from and places just to have a "Spritz" in the early afternoon. We truly enjoyed our 90-day stay with the wonderful people in Parma. It is a trip we will never forget and we hope we were able to give you some ideas of places to visit on your trip to Parma, Italy.