Italian Tenors
My love of opera, not necessarily Italian tenors, started at an incredibly young age. My grandfather (Pop) would play his 78rpm records (vinyl discs played on a Victrola) and I would sit with him and listen, especially to Enrico Caruso. The sound wasn't really that good but nonetheless beautiful to hear.
This post contains affiliate links that help keep this website running. By purchasing through our links, we make a small commission at no extra charge to you. Thank you for your support!
Junior High School aka Middle School
It was in Junior High School that my music appreciation grew as I was taught to play the Trombone. Our music teacher was Mr. Joseph Presti – a character if there ever was one, but he continued my love of opera and Italian tenors. He was tough and demanding but considered the best by all the other music teachers in the public school system.
If by chance you played a wrong note, he would stop the class and have you come up to the front of the room. You would assume the position (toes to the wall and elbows in the chalk/eraser holder with your butt sticking out. He would take his hickory stick and snap it on your backside. If that weren't bad enough, you would have to reply after every swat "Thank you Mr. Presti may I please have another." The best part of music class – every Friday was opera day. We would listen to tenors singing arias and then we would critique each performance.
Growing Up
After JHS through high school and into my early 20s my appreciation of all things musical was continued by Elliott, my stepfather. He loved the opera, Broadway musicals, plays, and the ballet and hence, I got to enjoy them too. Needless to say, I grew to become quite critical of poor performances and artists. Today, I love listening to operatic arias on my music devices and, of course, my favorite tenors are Italian. Don't get me wrong, there are many good tenors that are not Italian, but my favorites are most definitely – Italian.   
Research on Italian Tenors
To write this post I did my homework and pulled up lists of the best tenors. The ones I never heard of I would "Google" their names and listen to their performances. After, I couldn't rate them if I didn't know their work. I also looked at other sites to see who they thought were the best Italian tenors. So, without further ado here is my list of the top 10 Italian Tenors:
Italian Tenors:
1. Luciano Pavarotti, to me he had the purest voice and best range of any other tenor. He just made it look so easy and natural to hit all the notes perfectly. I think Pop would have agreed with me here.
2. Enrico Caruso, even though his recordings were on discs and scratchy at best listening to him sing was a pure joy to me. If not for Pavarotti he would be my hands-down number one.
3. Andrea Bocelli, even though he isn't considered a true opera performer I rate him this high up on my list. He is extremely easy to listen to and has an incredibly good range and a deep sounding voice.
4. Lauri Volpe, I must admit I had no idea who he was. He also has good range but tends to be better on the higher notes than the low notes.
5. Beniamino Gigli, another easy to listen to voice but more suited to the higher ranges.
And now for the rest…
6. Tito Schipa, I am grouping numbers 6,7, and 8 together as I thought were somewhat limited ranges but nonetheless quite easy to listen to
7. Franco Corelli
8. Carlo Bergonzi
9. Mario Lanza, my grandmother's (Nanny's) favorite was an American/Italian singer more famous as a crooner than an opera performer.
10. Placido Domingo, although considered the best by some of the music critics and writers, I tend to disagree. His voice is not as strong as most of the above tenors. His range was a bit limited to the mid ranges and his sound was a bit choppy to me. If you listen to and see the performance of the Three Tenors (Pavarotti, Domingo, and Carerras) you will notice Domingo and Carreras looking at Luciano Pavarotti in awe of his voice.
This is our memoir and personal adventure, which has changed our lives forever. Our Italian Journey is a compelling read for anyone who wants to experience and appreciate daily life in Italy and to understand its charm, appeal, and cultural differences. Join in the laughter as we also divulge the trials and tribulations we encountered along the way.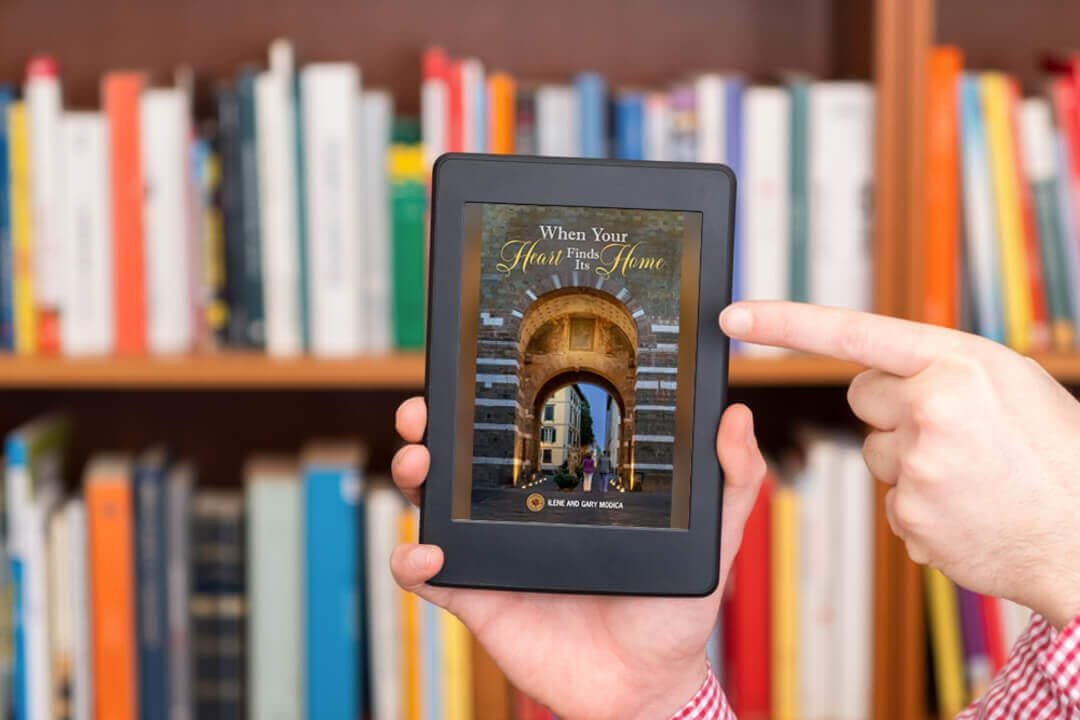 Our Italy Opera Adventures:
We also enjoyed Rigoletto when we stayed 90 days in Rome at the Teatro dell'Opera di Roma.
I would love to hear your favorite Italian tenors and your reasons why you like them to help broaden my perspective.