The Historical Regatta is the main event in the annual "Voga alla Veneta" rowing calendar. This unique sport (which only takes place in Venice once a year- has been practiced in the Venetian lagoon for thousands of years. Most noteworthy… the Historical Regatta in Venice is one of the races that Venetians are most passionate about.
This post contains affiliate links that help keep this website running. By purchasing through our links, we make a small commission at no extra charge to you. Thank you for your support!
Prior to the Main Event
Before the official race begins, the Historical Water Pageant takes place. The music plays and the cheers begin as dozens of 16th-century-style boats with gondoliers in period costumes bring the "Doge and his wife" up the Grand Canal.
Consequently, the water parade commemorates the welcome given in 1489 to Caterina Cornaro, the wife of the King of Cyprus, who renounced her throne in favor of Venice.
The Historical Regatta Event
Furthermore, after the parade, four races take place, divided by age, by categories, and by type of boat.
The Regatta of the Champions is the most famous and is the race between 'gondolini a due remi" – an extremely light and thin gondola powered by one man and two oars. It takes place on the Grand Canal arriving in front of the Ca 'Foscari palace, where the floating stage, called the "machine", is set up.
Finally, of course, they are competing for prestige. The winner receives a red flag, the rest white, green, and blue.
---
Historical Regatta in Venice
These are photos taken from our hotel room right on the Grand Canal in 2016. It was a trip I will always treasure.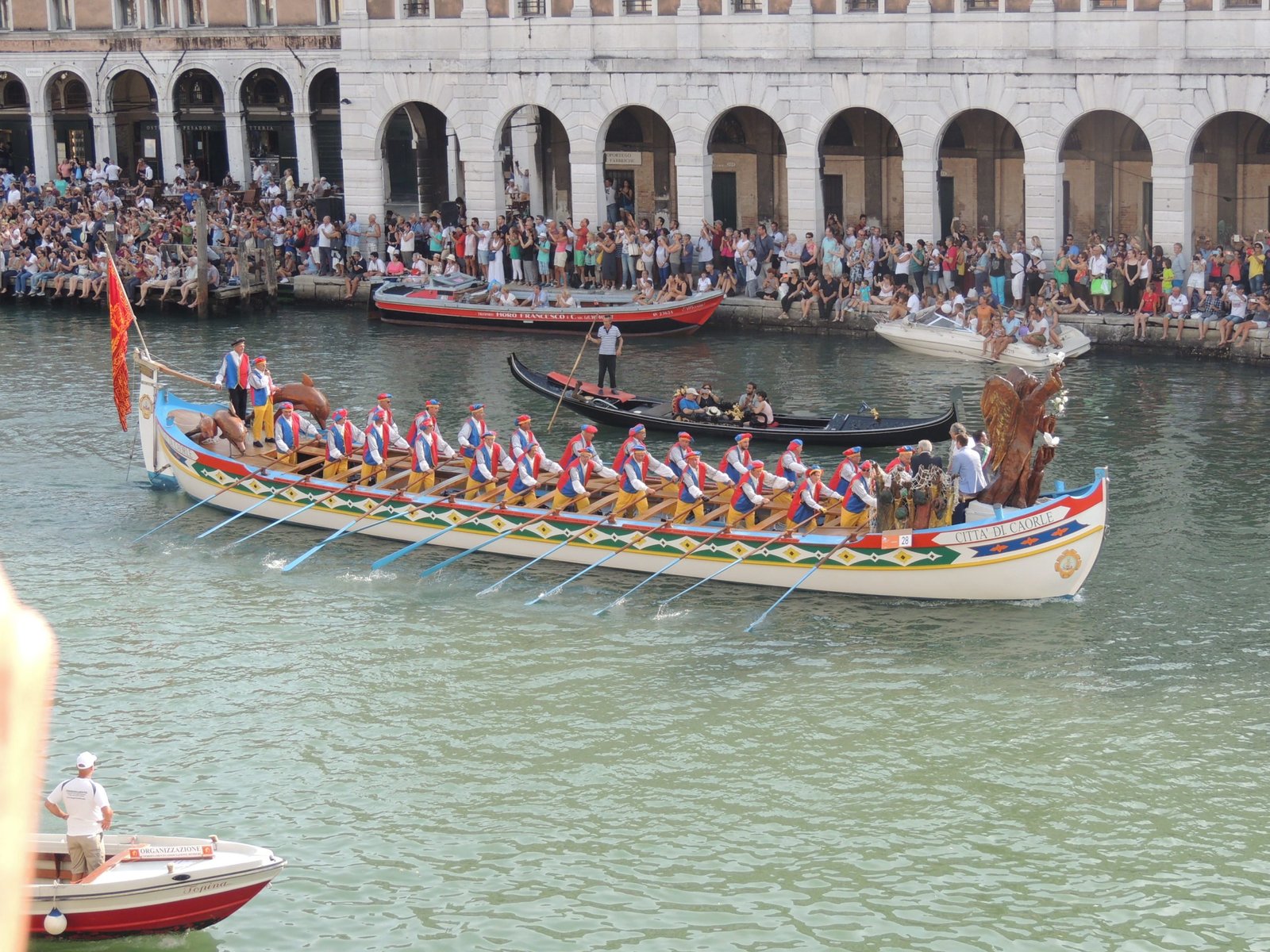 ---
In Conclusion… a Bit of History
The first evidence of this competition dates back to the mid-1200s. However, it appears and is documented on a 1500 Map of Venice by Jacopo dé Barbari. The drawing shows a group of boats with the words "Regatta" on them.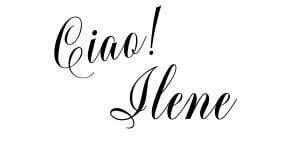 Editor's Note:  This article was initially published on September 7, 2023 and was updated on September 12th for accuracy and additional information.