A Look At Giacomo Puccini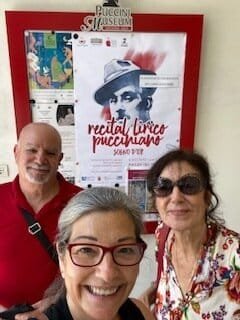 Recently, Gary and I along with our friend Victoria from Florence went and visited the Puccini Museum in Lucca. Frankly, I was surprised to find the building in such wonderful condition. However, I read later that in 1974, Puccini's daughter-in-law, Rita Dell'Anna donated the home to the Puccini Foundation with the purpose of transforming it into a museum. It was a meticulous restoration in 2011 that recreated the home as it was when Giacomo lived there when he was young.
This post contains affiliate links that help keep this website running. By purchasing through our links, we make a small commission at no extra charge to you. Thank you for your support!
The Music Room
This piano was purchased by Giacomo in 1901. Puccini composed much of his music on this piano. Most noteworthy – the piano stool still has the original tapestry. Amazing.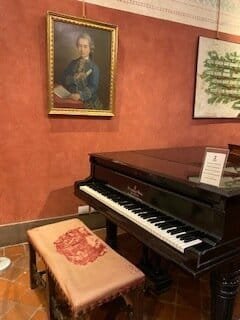 Giacomo Puccini History
The Puccini family moved to this house in San Lorenzo Square in 1815 and, Giacomo was born in this house on December 22, 1858. It is incredible to be living here in Lucca – the birthplace of Giacomo Puccini! Until his father's death in January 1864, this was the house where he spent his childhood. As a result of his mother's death in July 1884, the house was then rented out.
Consequently, the property passed into other hands and it was after the great success of Manon Lescaut in 1893 that Puccini was able to buy the house back, and has remained the property of Puccini and his heirs. Hence, this home became a museum on October 28, 1979. Finally, a statue of Puccini sits in Piazza Cittadella which is right next to his home.
Giacomo Puccini Operas
Giacomo Puccini began his musical studies at the Musical Institute of Lucca. From 1880 – 1883 he studied at the Conservatory of Milan. Here are some of his famous operas and the year performed:
Le Ville (1884)
Edgar (1889)
Manon Lescaut (1893)
La bohème (1896)
Tosca (1900)
Madame Butterfly (1904)
The Girl of the Golden West (1910)
La Rondine (1917)
The triptych (1918)
Achievements
Giacomo Puccini was an Italian composer known primarily for his operas. He is regarded as the greatest and most successful proponent of Italian opera after Giuseppe Verdi.
Puccini achieved international fame with the success of Manon Lescaut and La bohème. Tosca and Madam Butterfly made Puccini the most famous living composer of his day.
In 1920, he started working on Turandot. The work was filled with problems and Puccini thought of giving up on the project several times. Puccini was diagnosed with laryngeal cancer and as a result, the opera was still not finished. He went to Brussels to undergo experimental radiation therapy. He only lived a few days after the operation. The unfinished Turandot was performed at Teatro alla Scala in 1926.
Beautiful Costumes
As we walked through the home, there were several costumes, preserved and hanging on display. Especially relevant – Gary was fortunate as a young man both Madam Butterfly and La bohème at Lincoln Center in New York City. However, I have not seen a Puccini opera but would love to do so in the near future.
If you are in Lucca – this is a recommended place to visit… email us so we can have a coffee or aperitif!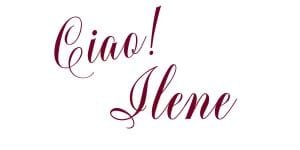 ---