This post contains affiliate links which means that we may receive a small commission if you make a purchase through a link at no additional cost to you. Thank you for your support!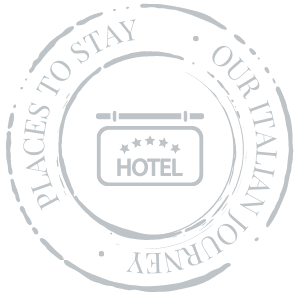 Here are several places to stay while visiting Sicily.
Modicarte
Hotel Info
Modicarte
Cortile Creta Violicci, 20
Location: Modica, Sicily
Accommodation: Budget
Price: $
Description
This place is like home to us. It is up in the hills but worth the trip. Ask for directions as it is not easy to find by Google directions. It is located outside of town but so reasonable, clean and the family is amazing. They also hold cooking classes. Maurizio speaks English.
If in the Ragusa area – a really great location. And of course… this town is special to us as it's our surname!
Photos
Il Paesino
Hotel Info
Il Paesino
Piazza Garibaldi, 8
Location: Licodia Eubea, Sicily
Accommodation: Budget
Price: $
Description
This is a cute little B&B right in the heart of Licodia Eubea. Most people might night be visiting this small hill-town but for us, it is where we got our dual citizenship papers. This is the town of Gary's grandfather's birth.
The owner, Carmelo was amazing. He took us in his car for a tour of the town and countryside. This B&B is located 30-steps from the Commune.
If you have reason to be in this part of Sicily – we highly recommend.
Photos
Residence Le Isole
Hotel Info
Residence Le Isole
Vicolo Delle Saline, 27
Location: Marsala, Sicily
Accommodation: Budget
Price: $
Description
This hotel was a little difficult to find at first but the place is amazing. Love the colorful rooms and the owners and staff. It is about a 5-7 minute walk to the historic center of town.
Ask where the perfect place is to catch the sunset – it was worth the little drive. From here we also were told about the Marsala Salt Flats. A great little place to visit – bring your camera!
Photos