Making Pasta – Fresh!
During a quiet Sunday, Gary and I decided to teach our two grandchildren the art of making pasta. We have a total of nine grandchildren, but these two are lucky (giggling) that we are staying with them while not in Italy. We thought it would be a fun time for them but it turned out to be an awesome day for us too. It's quite easy to do and I am puzzled why more people don't take the time to make it. I guess the box is easier in the long run and don't get me wrong – there is nothing wrong with a box of pasta!
This post contains affiliate links that help keep this website running. By purchasing through our links, we make a small commission at no extra charge to you. Thank you for your support!
My pasta recipe link is included in this post!
When we are in Arizona, we are very fortunate to be able to stay with Gary's daughter, Melanie, and her family. Melanie is not a "stepdaughter" to me – she is very special and we share a bond on a higher level than that term implies. We have for years. She also graciously accepted the position of photographer for this post.
The Process Begins
The folding in the beginning and running it through the machine kneads the dough a little bit more and gets it to the proper width to go easily through the machine.
We had Avery and Noah switch jobs during the event. This way they each got a turn in each part of the process.
Making Pasta – Sheets to Fettuccini
Once we finished sheeting the three pounds of pasta, it was time to attach the cutter. We decided to make the wider of the two choices – fettuccini. I think they both liked this part the best! When we are in Italy, I love purchasing and collecting these kitchen tea towels. They are the best for laying out pasta and bread making.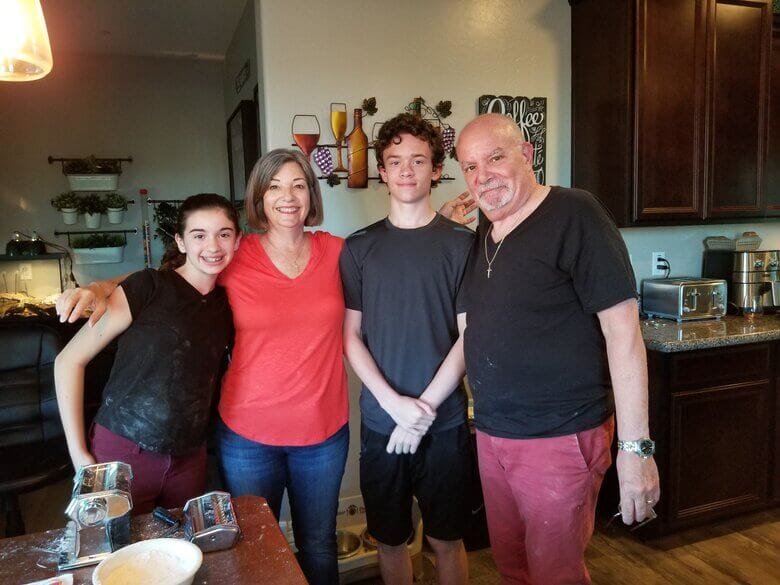 The Final Result
Once the pasta is cut and the strands dried a bit, I usually bundle them in smaller groups so it's easier to drop them into the boiling water. Fresh pasta only takes a few minutes to cook!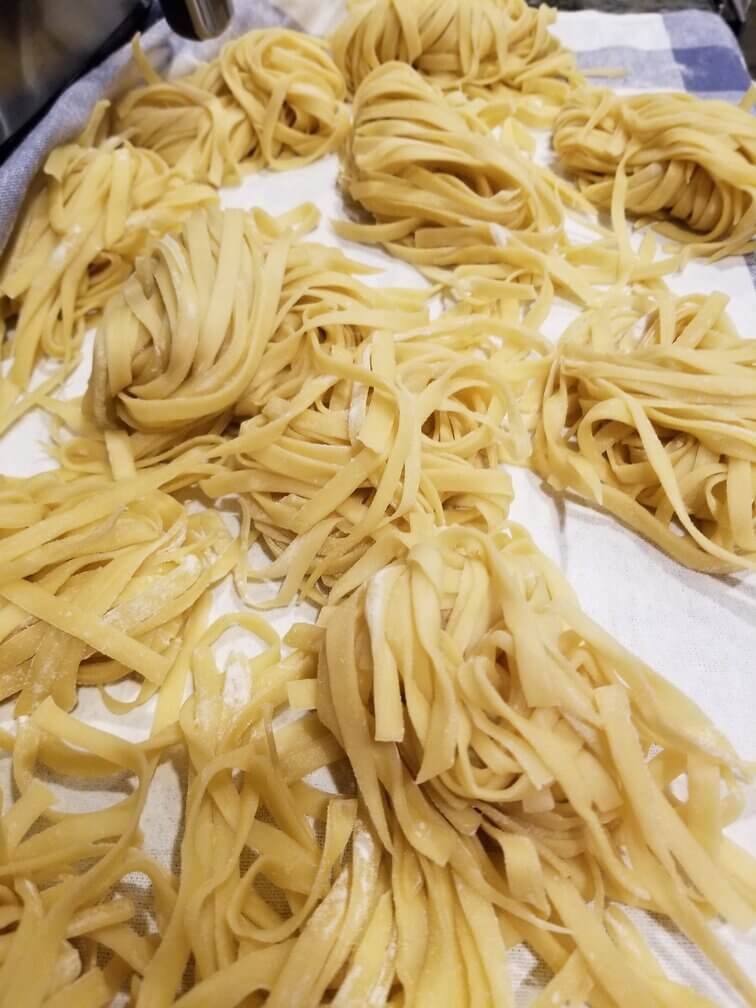 An awesome day with just a little flour on us!
We all had a great day together and made memories!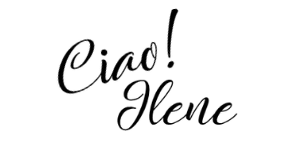 ---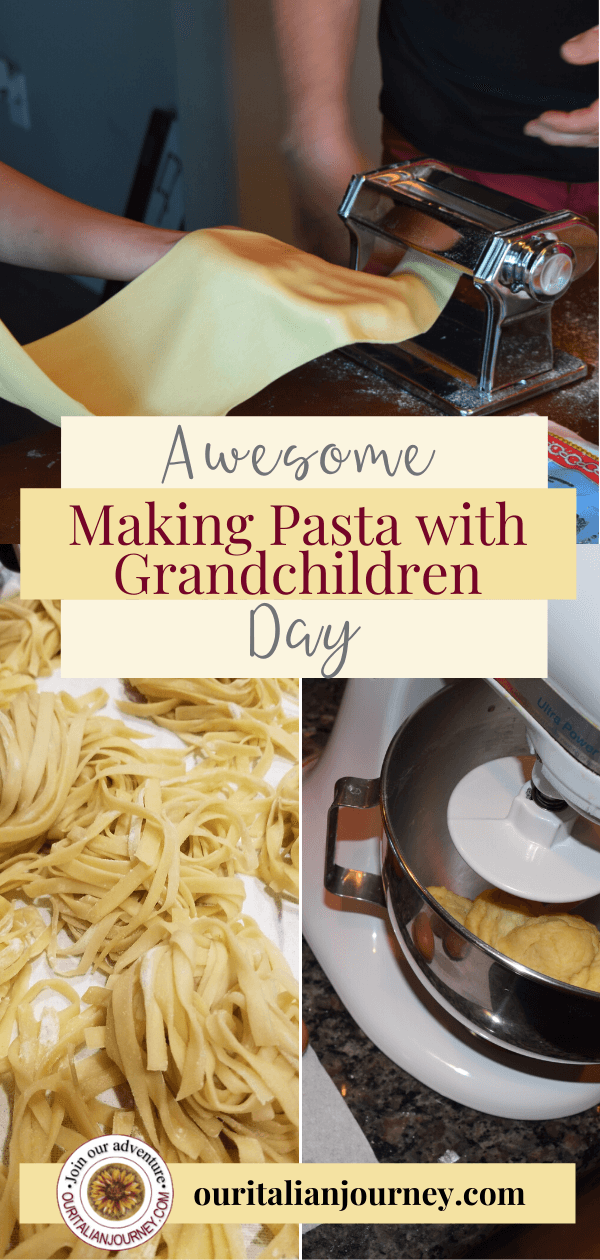 ---