This post contains affiliate links which means that we may receive a small commission if you make a purchase through a link at no additional cost to you. Thank you for your support!
Lucca
The small hill town of Lucca is just an amazing place to visit. There are fewer tourists here than in some of the other well-known towns in Tuscany. We've stayed in Lucca several times, and always inside the medieval wall. Inside is considered the "historical center," and this location is my preference to stay when visiting a town.
Each time Gary and I stay here, we discover more and more. We are looking forward to spending about seven months here in 2021, using Lucca as a base to visit more of the surrounding towns. It will give us a good location to head to the coast and then up to the Piedmonte region that we have yet to explore.
Lucca has an unexpected waterway that runs through a section of the old town. It runs north to south on the east end of the historic center. It is amazing how the level of this canal or waterway changes each day. What is also amazing is the speed at which the water moves at times too.
Cattedrale di Lucca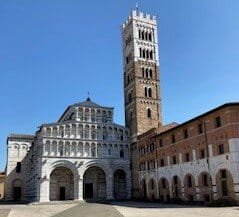 The facade of the Cathedral is a Roman-Pisan style with a bell tower that is about 60 meters high. The cathedral has the plan of a Latin cross with three naves and a transept. The cathedral is 84 meters long, 27 meters wide, and 27,50 meters high. The complex of St. Martin's Cathedral includes the Cathedral, its bell tower, the museum, the church, and the Baptistery of Saints Giovanni and Reparata.
This duomo is one of Gary's and my favorites. There is so much to see and explore inside. The booklet they give you when you enter is chock-full of information. You will need to spend a minimum of one hour to truly enjoy all this cathedral has to offer.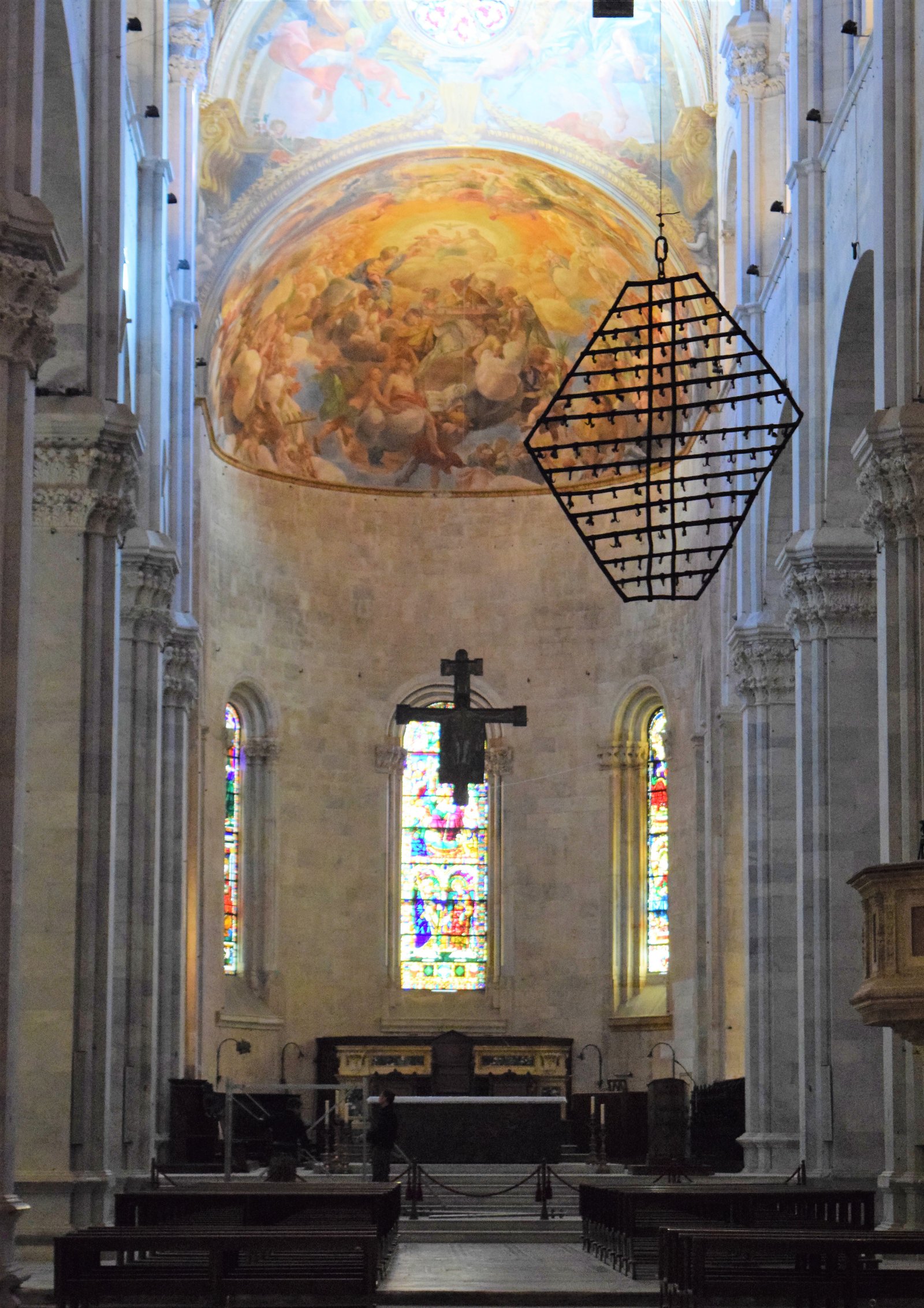 The Bell Tower
The bell tower has 217 steps to climb to admire the stunning views of Lucca. It was well worth the climb, and I am just so happy that the bells did not ring while we were up at the top as I would have lost some hearing; I'm sure. The views from the top are spectacular!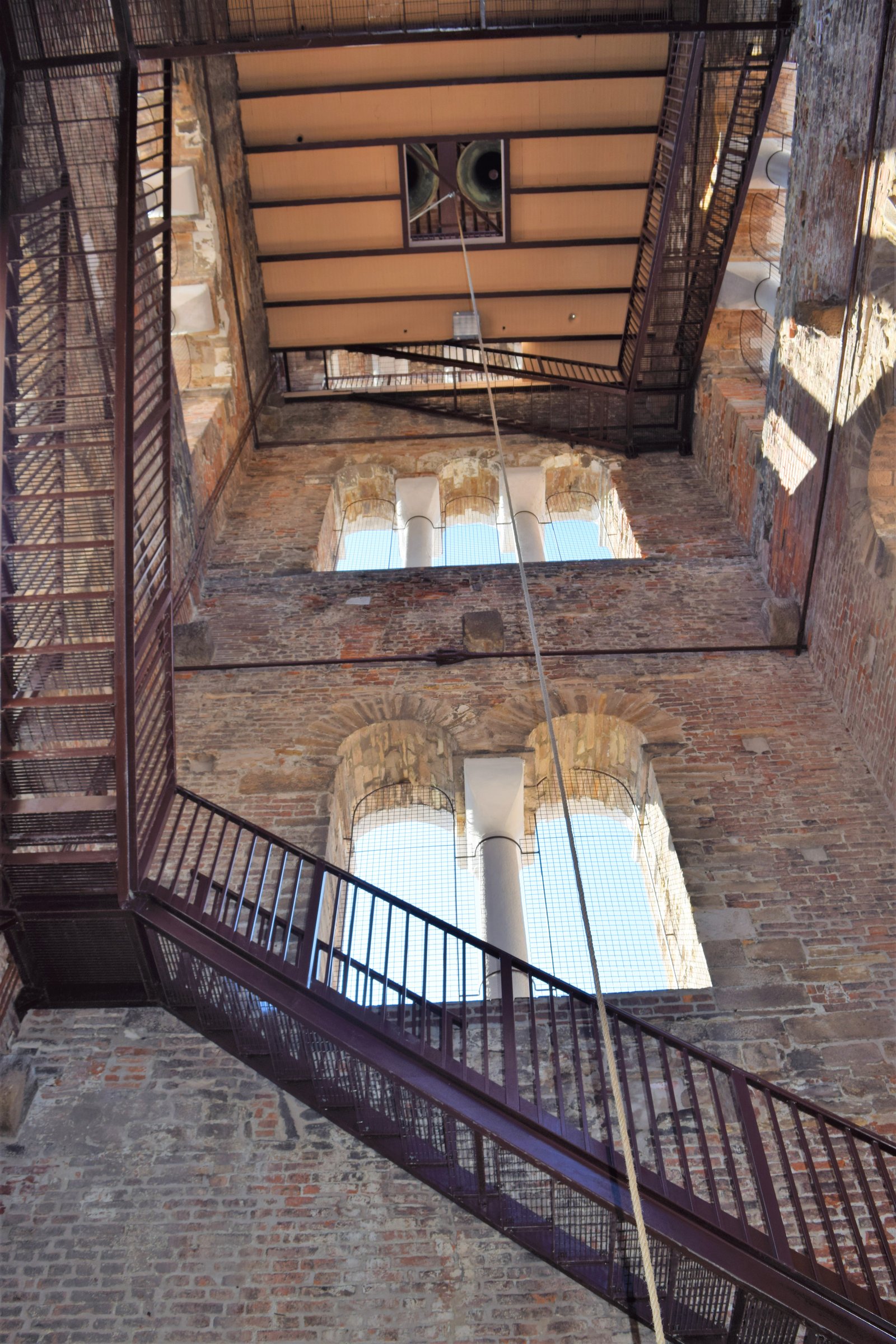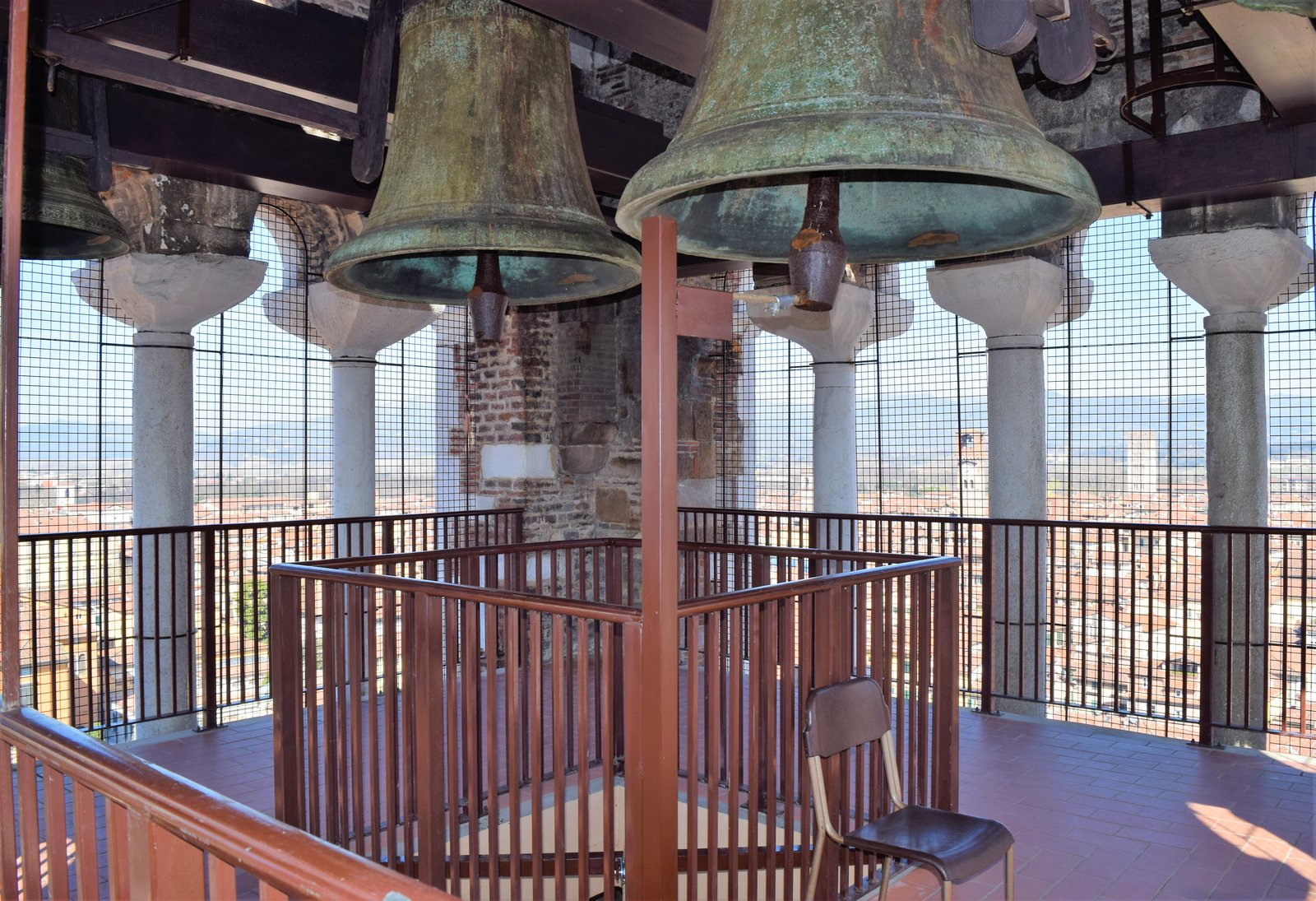 ---
---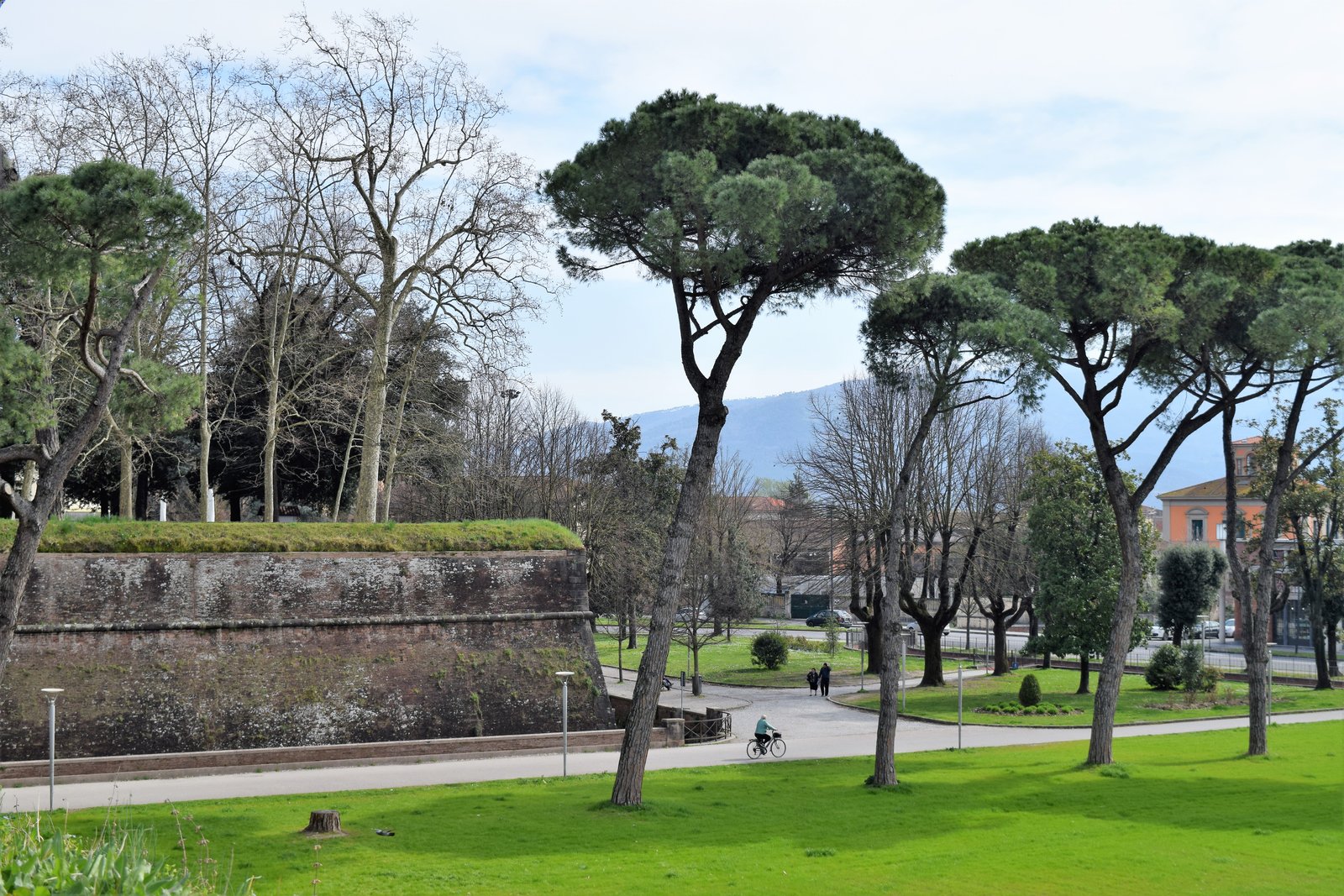 The Baptistery
The Church of Saints Giovanni and Reparata has beautiful paintings much were out being restored. Although we did walk down under the baptistery to view an archaeological excavation from the 1st century B.C. (remains of a Roman Domus) to the 12th century A.D. The mosaics were beautiful and well preserved. It was eerie to be so close to history and to be able to touch it and think about the past and who might have been standing in this exact spot so many years ago.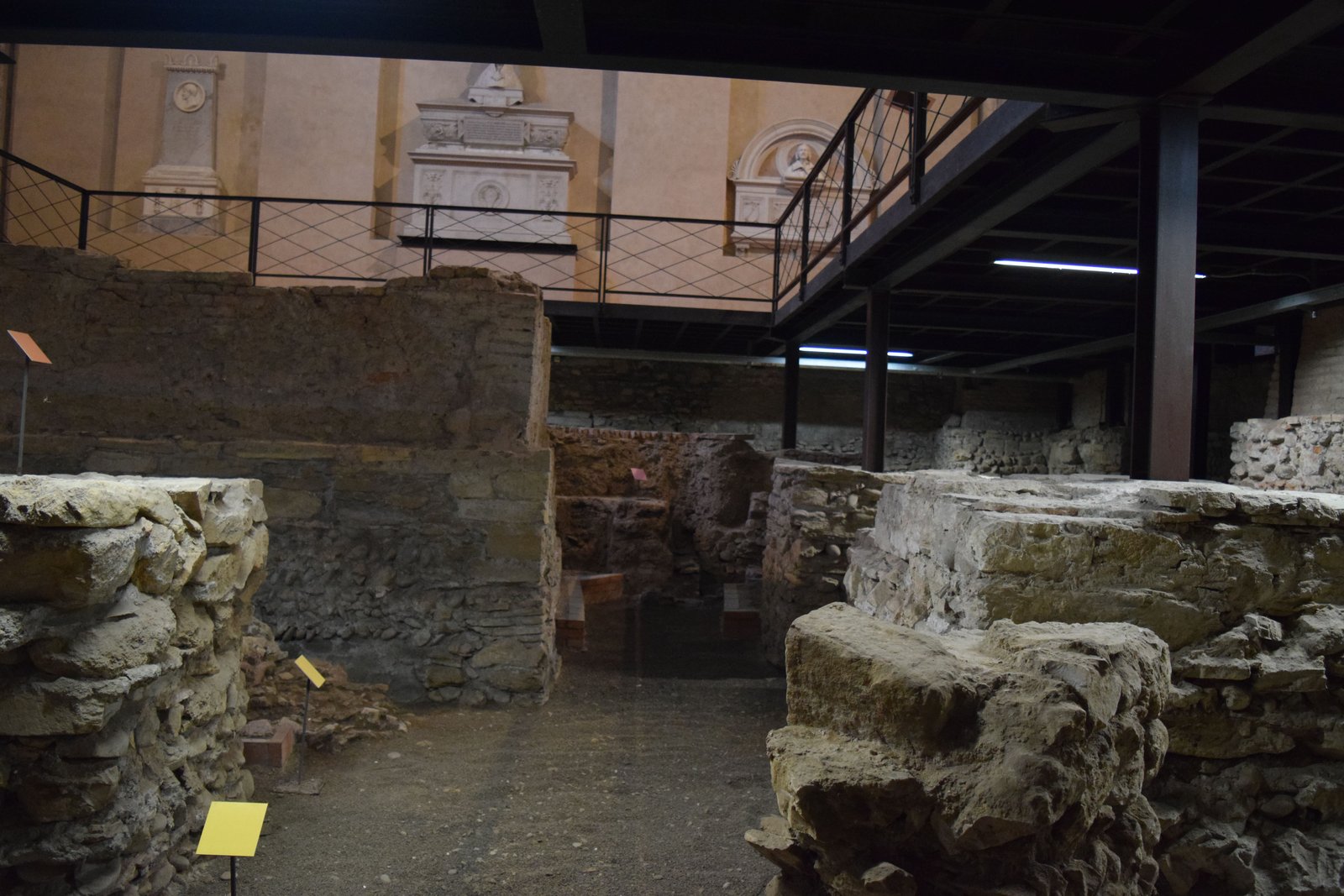 The Town
The trees were not in bloom as we were there in March 2017 but the views around town were spectacular. We can only imagine how beautiful this town is when it is Spring or Summer! Here is a picture of the well-known tower with the trees on top. You can actually climb the tower but it is beautiful even from the street.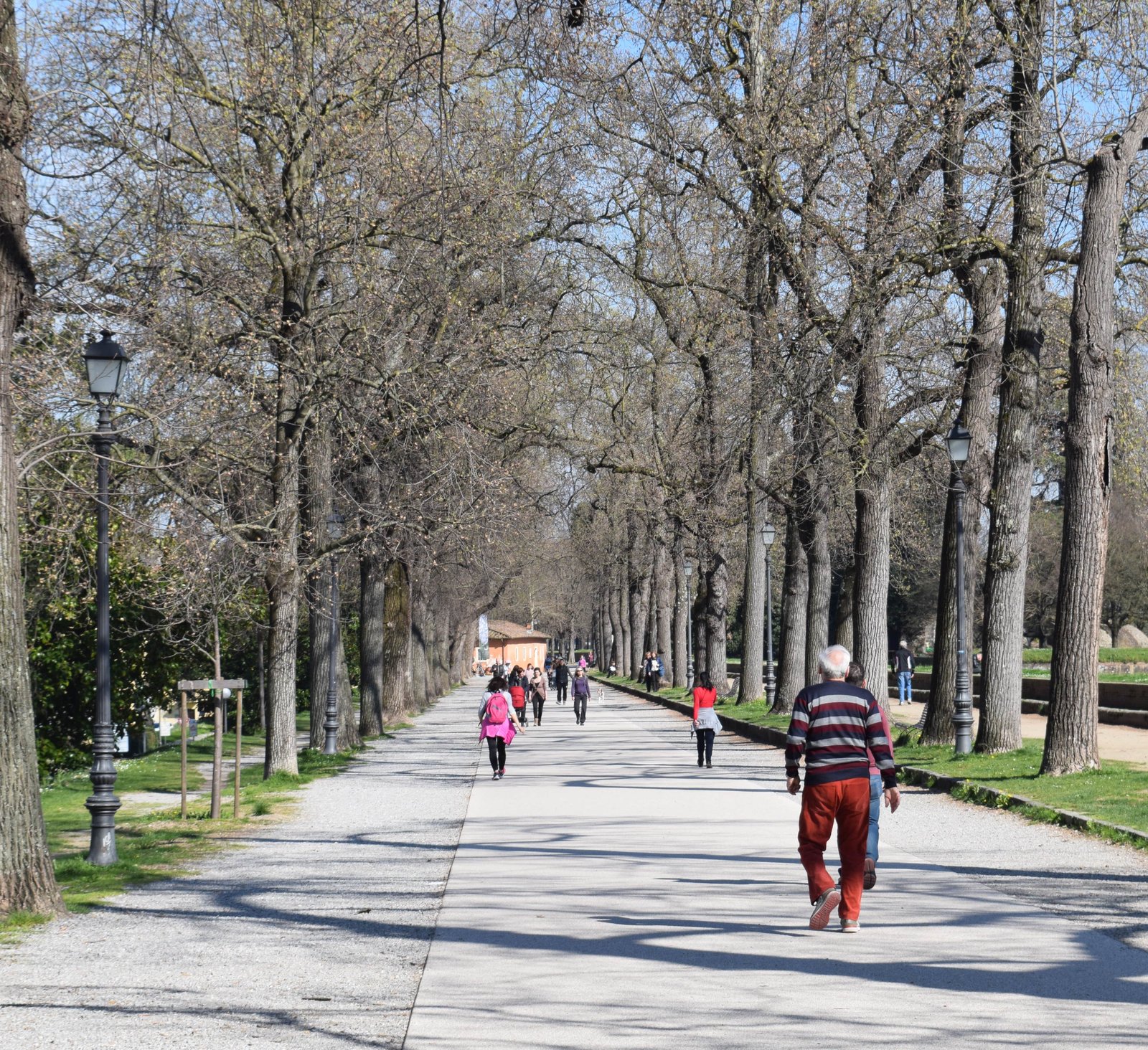 One of Our Favorite Places in Lucca
One of our favorite places in Lucca is Piazza dell'Anfiteatro. It is a public piazza filled with homes and restaurants. It is oval shape and has four arched entries. It is a must-stop when in this town.
---
More information about Lucca:
Restaurant recommendations in Lucca
---
If you find yourself in Pisa, Lucca is just a short distance away and worth the stop; even for just a day!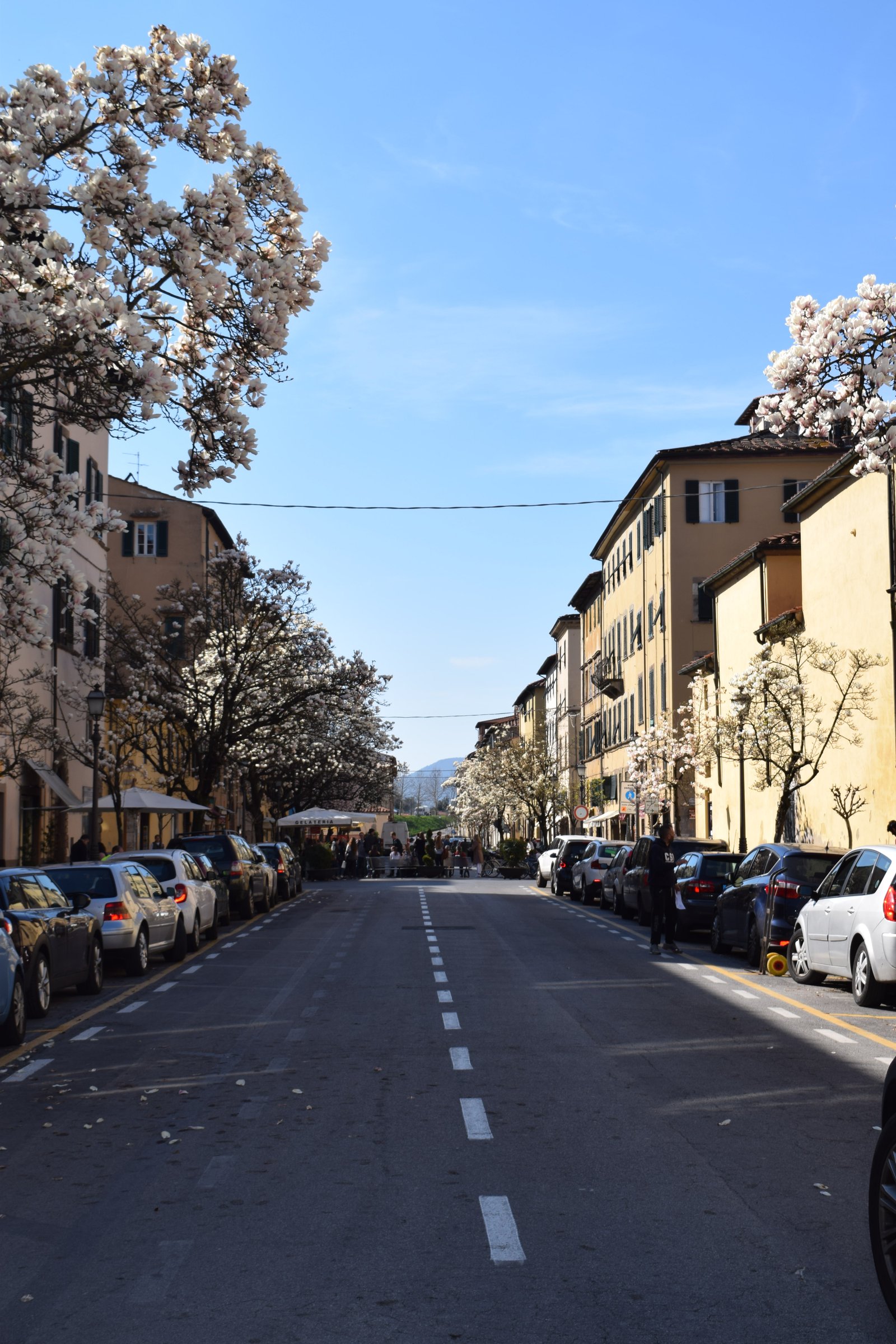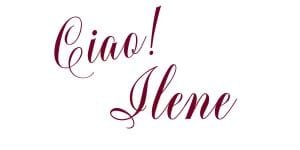 Editor's Note: This article was originally published in August 2017 and was updated in November 2020 for accuracy and additional information.