This post contains affiliate links which means that we may receive a small commission if you make a purchase through a link at no additional cost to you. Thank you for your support!
The Bandierai of the Uffizi – Flag Throwing!
Gary and I actually got to see The Bandierai of the Uffizi throwing the flags when we were in Florence this May. We arrived in Florence at the end of April and there is a fantastic publication, The Florentine which is published each month in English. We went to the Information Office, forgetting that the published copy doesn't get released until the first Thursday of the month. Luckily, I looked online and saw that the 2019 event was being held on May 1st!

---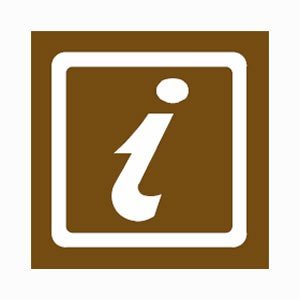 If you are not familiar with this logo, you need to be! This is your best friend when exploring cities and towns in Italy. Here you can get a free map of the city. Although in the case in Lecce, it was the only town we have visited that actually charged us €1,50! Crazy! They have other information too, of course. Events happening in the town an area, suggestions on places to visit and costs. It is the first place we head to after getting off the train. Then it's always off to the Duomo.
---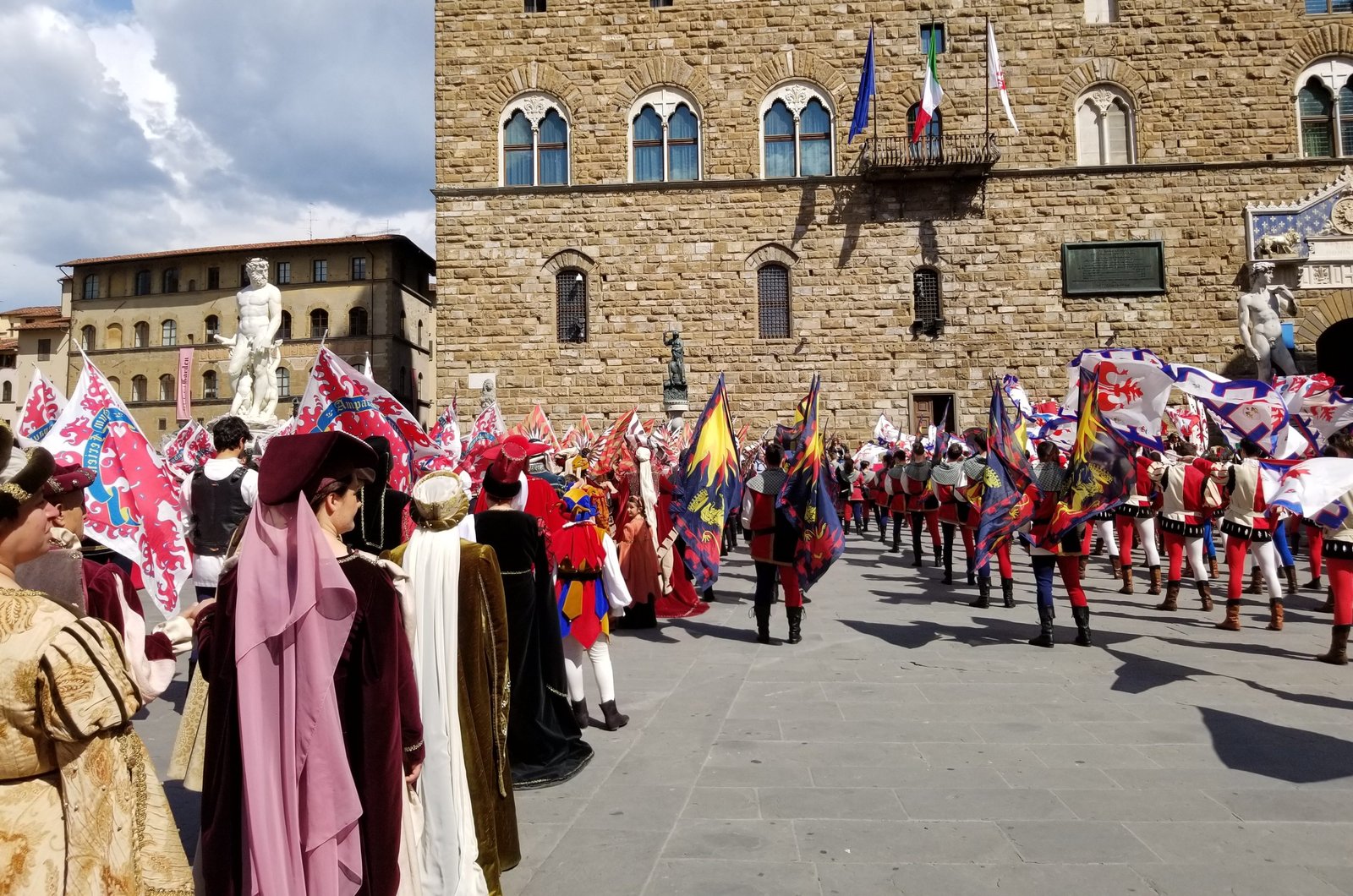 opening ceremony
History of the Bandierai
The Bandierai of the Uffizi is the flag wavers of Florence. They were "born" in the 1960s which surprised me greatly! I thought this group was from back in medieval times. This Historical Procession of the Florentine Republic is composed of around 525 people wearing Renaissance costumes called "figuranti."
This historical group carries the flags, emblems, and historical costumes representing Florence's main Magistrature and Offices. They are the authorities of the 16th-century Florentine Republic. They are the only flag-waving group that officially represents Florence.

In order to get a good spot to take photos, Gary and I arrived about an hour before the event was to start in Piazza della Signoria. We were indeed right up against the rope and have the Palazzo Vecchio in front of us for a perfect backdrop. What we didn't realize is that the flag throwers would be toward the Palazzo and we would have the backs of the drummers for all the photos.
After standing for an hour before the event started and after 2.5 hours of the event, we had to call it a day and go sit in one of our favorite restaurants and enjoy a spritz. It's tough getting old!
Medieval Women
In the middle of the event, the women came out and performed a traditional dance holding ribbons. Their dresses were beautiful and the music soft, as you would expect.