Important Things Before Traveling & Travel Tips
We have put together what we feel are the top 12 important things to do before traveling overseas. There are many lists out there for travel suggestions; things to do before and what to pack. We wanted to make a different kind of list; a checklist of things that you might not have thought of or considered. Whether traveling regionally or abroad, there are so many details of things to do before you go.
This post contains affiliate links that help keep this website running. By purchasing through our links, we make a small commission at no extra charge to you. Thank you for your support!
Frankly, I don't think that anyone's list can completely capture and be inclusive of all this information. I suggest you look through various websites and even Pinterest to make sure you try and get the complete picture.
I hope our list covers some items you may not have thought of or seen on other lists. All the following items need to be completed prior to travel. We have also created a downloadable checklist of items to consider for carrying on and packing in your checked luggage. Please let us know if these tips have helped you and if you think we should add anything to our lists. We are always open to suggestions!
Top 12 Important Things to do
BEFORE

Traveling Overseas: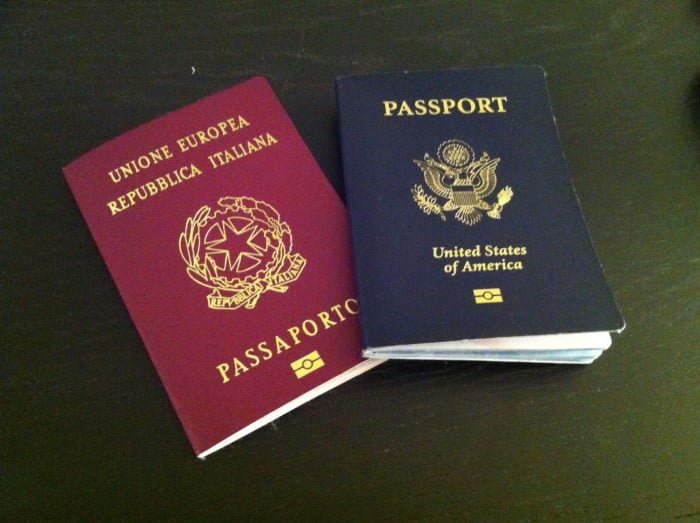 Make sure you have a valid passport. Check the expiration date of your passport and if it expires

less than six months

before your return date, some countries will not allow entry.

Check Visa requirements – make sure to check if the country you are traveling to requires any visas.

Give a copy of your itinerary to family or friends.

If you are planning to drive, get an International Driving Permit. This can be obtained from your local AAA office.
5. Let your bank and credit card companies know your travel plans for your credit, debit, and ATM cards.
6. If bringing your US phone, make sure to have your carrier enable international calling or to "unlock" your phone. Consider signing up for an international calling, text, and/or data plan, and be sure to confirm voice, data, and roaming fees.
7. If you plan on traveling for a longer time period, consider purchasing a temporary plan in Europe as we do. Don't forget to change your voicemail message so people calling your US phone number will know you will not be retrieving any messages until XXX. Forgot one time and I had over 30 messages, ahhh!
8. WhatsApp, Text Plus, and Textfree are free for text messaging. Important note: both parties need to have the app installed.
9. Download Skype or Facetime for keeping in touch for free with family and friends.
10. If purchasing a Rail Pass, you need to purchase online ahead of time.
11. Carry a hard copy of your passport and driver's license. Each party traveling should have a copy of the other in case one party loses theirs. Also, take a photo on your phone and keep it accessible.
12. Download any podcasts of places you plan on visiting. It is less expensive to listen to your iPod than purchase audio tours in many museums. Rick Steves has many free podcasts of tourist destinations that are really, really good. We used several of them when in Florence and it made for an excellent experience. You can get them from iTunes.
Additional Helpful Information
We previously have published posts that have additional travel information. We are always adding and sharing new tips we find out as we travel ourselves! You can search for more information on the HOME page – "Travel."
Great items to help you travel:
We use and travel with all the items that have affiliated links! Don't forget to also check out our FAVE TOOLS on the main menu (or use this link) for travel items we use for traveling: FAVE TOOLS
Editor's Note:  This article was initially published on October 6, 2015, and was updated on November 2023 for accuracy and additional information.