This post contains affiliate links which means that we may receive a small commission if you make a purchase through a link at no additional cost to you. Thank you for your support!
Street Food – Lampredotto
Lampredotto is a Florentine street food you will find being served in many of the food carts around Florence, Italy. Generally, you will not find traditional food carts in Italy. Now…. you might ask… "What is Lampredotto?"
First of all, let me begin to tell you that Lampredotto is the fourth stomach (the abomasum) and final stomach of a cow. It is boiled in a broth of herbs and spices along with tomatoes. Once cooked, it is cut into strips and served on a bun called " semelle" and topped with salsa verde and spicy extra virgin olive oil.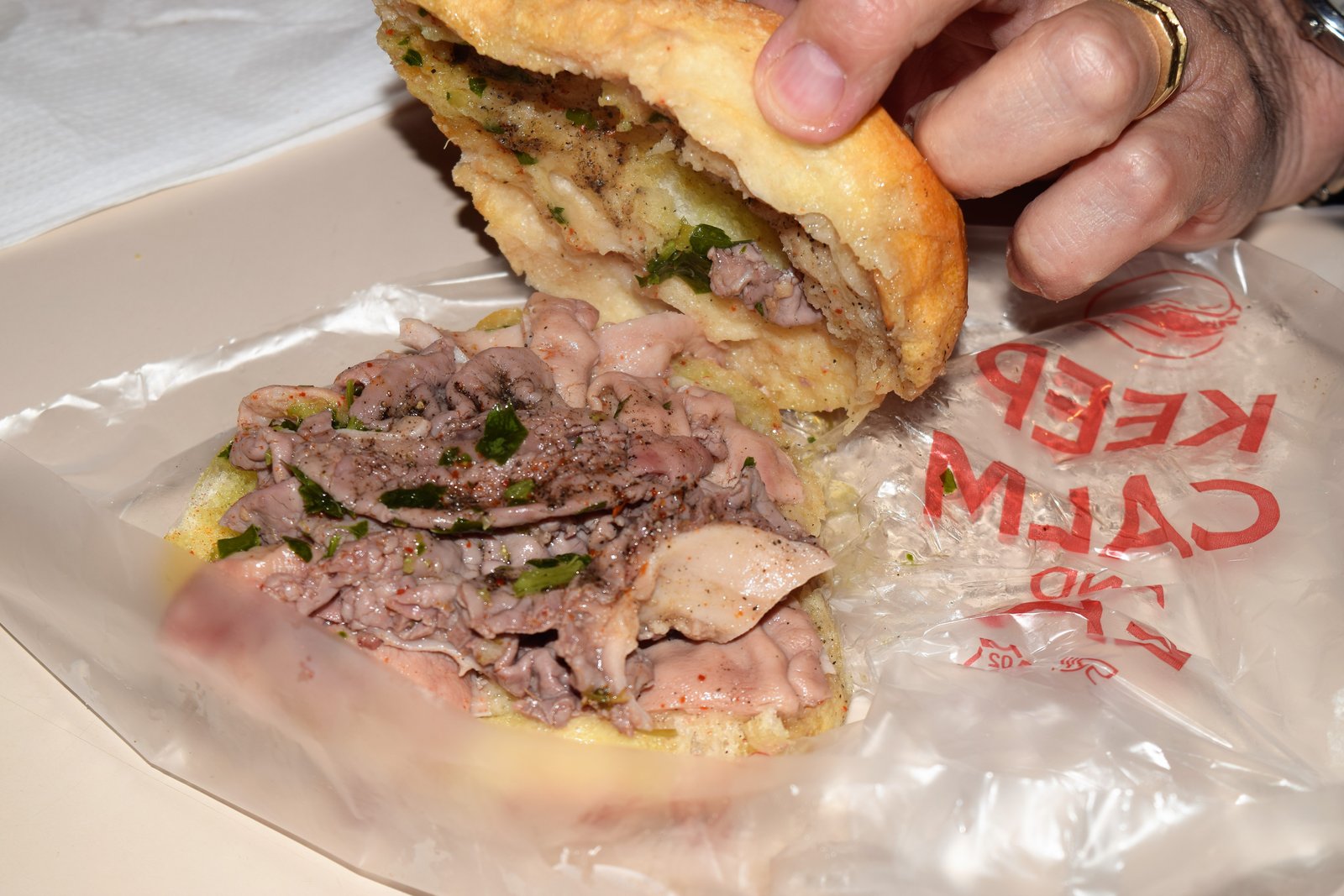 Originally, Lampredotto was considered a poor mans sandwich. It dates back to the 15th century and by the 19th century, it was sold by wooden pushcarts. But today, Lampredotto is sold all over Florence, Italy. Gary said it was just "okay" but having it once was probably enough!
This is our memoir and personal adventure, which has changed our lives forever. Our Italian Journey is a compelling read for anyone who wants to experience and appreciate daily life in Italy and to understand its charm, appeal, and cultural differences. Join in the laughter as we also divulge the trials and tribulations we encountered along the way.