Who doesn't love chocolate? It's a well-known treat made all over the world using various methods and techniques. But were you aware that in Modica, Sicily it takes on a whole new meaning?
This post contains affiliate links that help keep this website running. By purchasing through our links, we make a small commission at no extra charge to you. Thank you for your support!
You may wonder what is the correlation between the ancient Aztecs and Sicily. Well, it all started with the Spanish conquistadors from South America arriving and dominating this beautiful island for several centuries.
The Town of Modica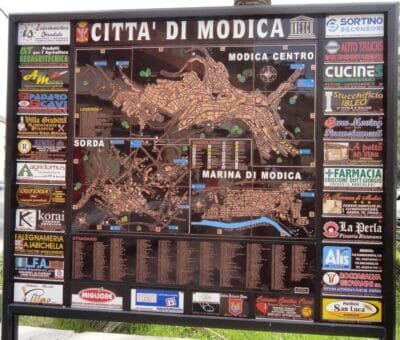 We stayed in a beautiful B&B up in the hills with a wonderful family that we still are in touch with today, Modicarte. Although Momma has since passed away since our visit, Gary enjoys talking once in a while with Maurizio. Gary and Maurizio both share a love for the same futbol team, AC Milan. We enjoyed taking a cooking class during our stay with them with Maurizio and his parents. We also had a memorable time exploring the town of our surname, Modica.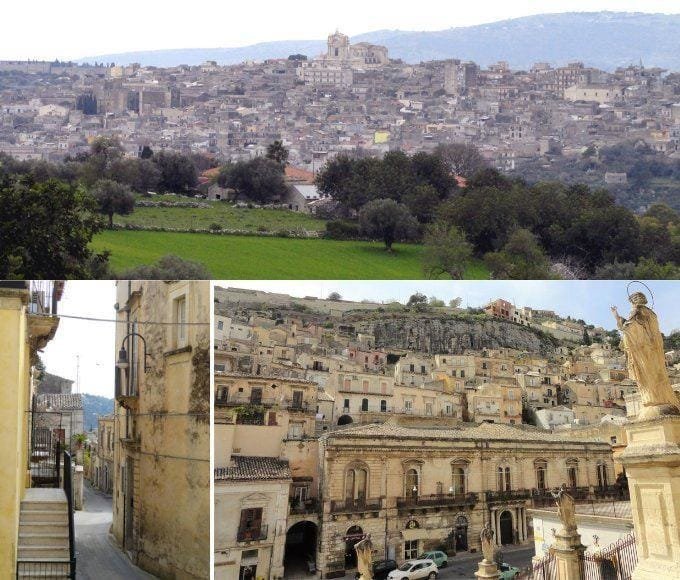 Chocolate Shops
This town has many chocolate shops that have been passed down through generations. When we ventured into a few shops, they encouraged us to try a taste. The chocolate is traditionally flavored with such items as sea salt, pistachio, vanilla, cinnamon, and my favorite, orange. In addition, these days you can find bars flavored with aniseed, ginger, chili, carob, coffee, and citrus fruits. When visiting the different stores, we quickly noticed something they each had in common. Each owner was very proud of "their" chocolate. Ask them to tell you more about the traditions and history behind this unique chocolate.
Making the Chocolate
Today, the process is pretty much the same as when the Aztecs made it. Grainy and crumbly, it is defined as "cold" chocolate. The cocoa beans are manually ground in a stone bowl called a metate and processed at 40° with the granulated sugar.
The sugar gives the chocolate its rough appearance and grainy texture. You might think when biting into the chocolate bar that there is something wrong or perhaps it is bad as the color inside is not consistent. Neither is the sandy grainy texture. That's just the way it is. It has a high cocoa content with the classic bars containing 65% cocoa, yet some recipes can be as high as 90% cocoa. The aroma will fill your senses with roasted cocoa beans, while your tastebuds enjoy a sweet-bitter taste. All of these attributes put together are what make Sicilians, and tourists alike, love this unique chocolate.

Little Italy: Italian Essentials
Our Version of the Recipe
How to Make Silician Chocolate di Modica
Course: Food, Italy, Southern Italy
Tools needed: small ice cube tray
Ingredients
4 ounces chocolate with high cocoa content (2/3 cups or 100 grams)

3/4 cup granulated sugar (160 grams)
Directions
Melt the chocolate in a double boiler until smooth
Add sugar and stir thoroughly
Add mixture to small ice cube trays. If you want a larger piece of chocolate, you could use a shallow small pan.
Carefully bang the tray on the counter to remove any air bubbles

If you want to add any flavorings, this would be the time to do so. Another alternative would be to put ground pistachios in the bottom of the ice cube tray instead of incorporating it into the chocolate itself. Photo is adding orange zest.
Put in refrigerator to set up.
Notes
Great flavors to add would be orange, ginger, and pistachios

See our previous post about being in Sicily here.