Gelato | Warning: Not All Are The Same
There are hundreds of places for gelato in Italy. Literally, hundreds. But are all places the same for that yummy cold stuff?
Gelato is an English term for ice cream made in an Italian style and is made with a base of milk, cream, sugar, and flavored with fruit, nuts, purees, and other flavorings. I have done a previous post about gelato and the difference between gelato and American ice cream. It's pretty interesting if I say so myself.
This post contains affiliate links that help keep this website running. By purchasing through our links, we make a small commission at no extra charge to you. Thank you for your support!
But many say that 'gelato' is not just the Italian word for 'ice cream – regardless of what your phrase and guidebooks tell you or have you believe.
To create authentic Italian gelato, artisans use much less fat in the mixture compared to ice cream. It also gets churned at a much slower speed. Why you might ask? So that less air gets mixed in. This procedure contributes to a denser texture and more intense flavors than whipped-fluffy ice cream. Most noteworthy, gelato is also served at a slightly higher temperature than ice cream, allowing flavors to come to life.
Price Differences!
Other than flavors that vary from shop to shop, there are other differences too. P-R-I-C-E-S!
When in Florence, our favorite Gelato place is La Carraia. The place is pretty packed all the time. It is located in Piazza Nazario Sauro – just on the other side of the Arno River in the Oltrano neighborhood of Florence.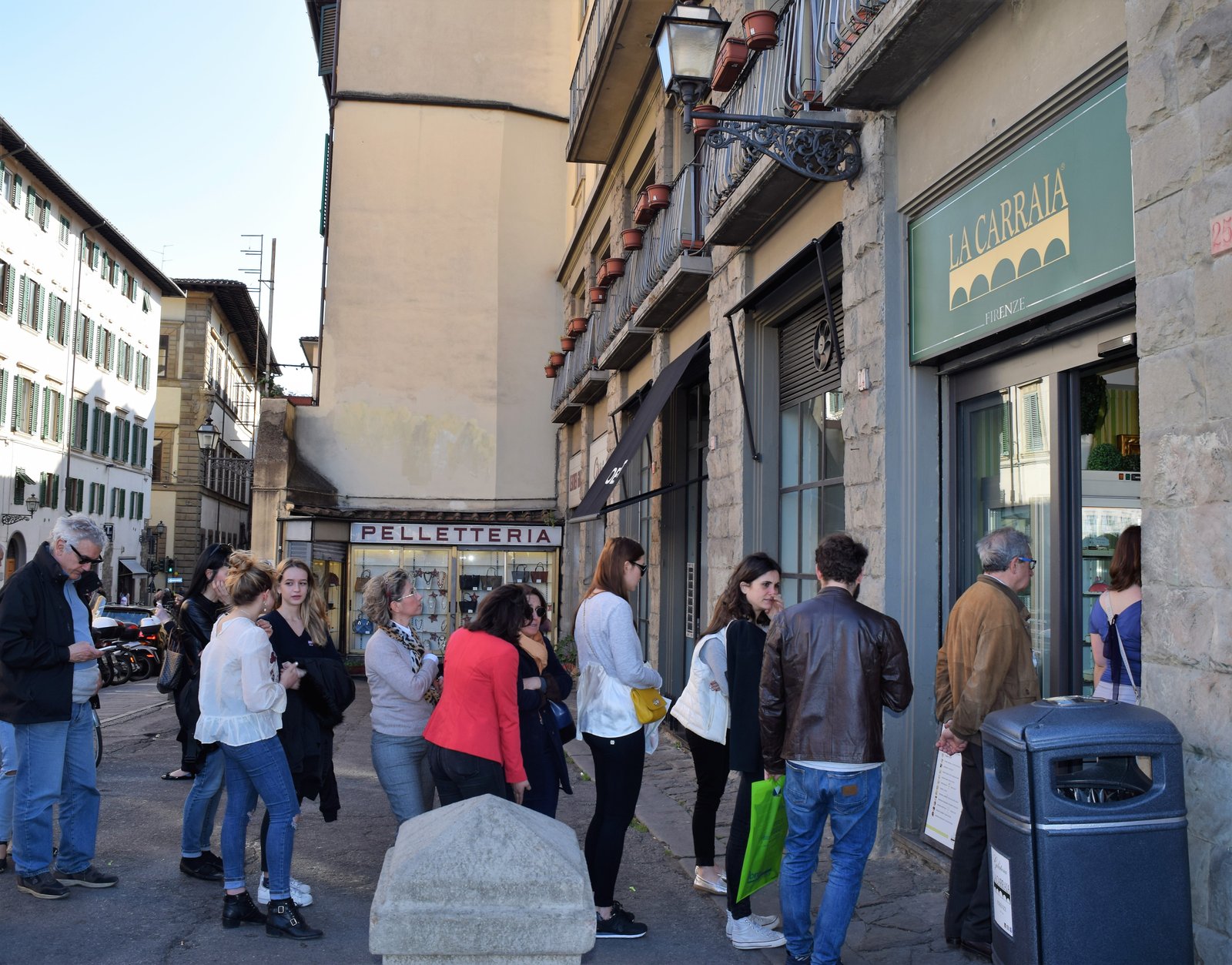 Not only do they have an amazing selection of flavors, are authentically made, and are delicious – but they are more than half the price of other gelato places!
You are scratching your head right now thinking I'm pulling your leg.
YES – half the price of some places!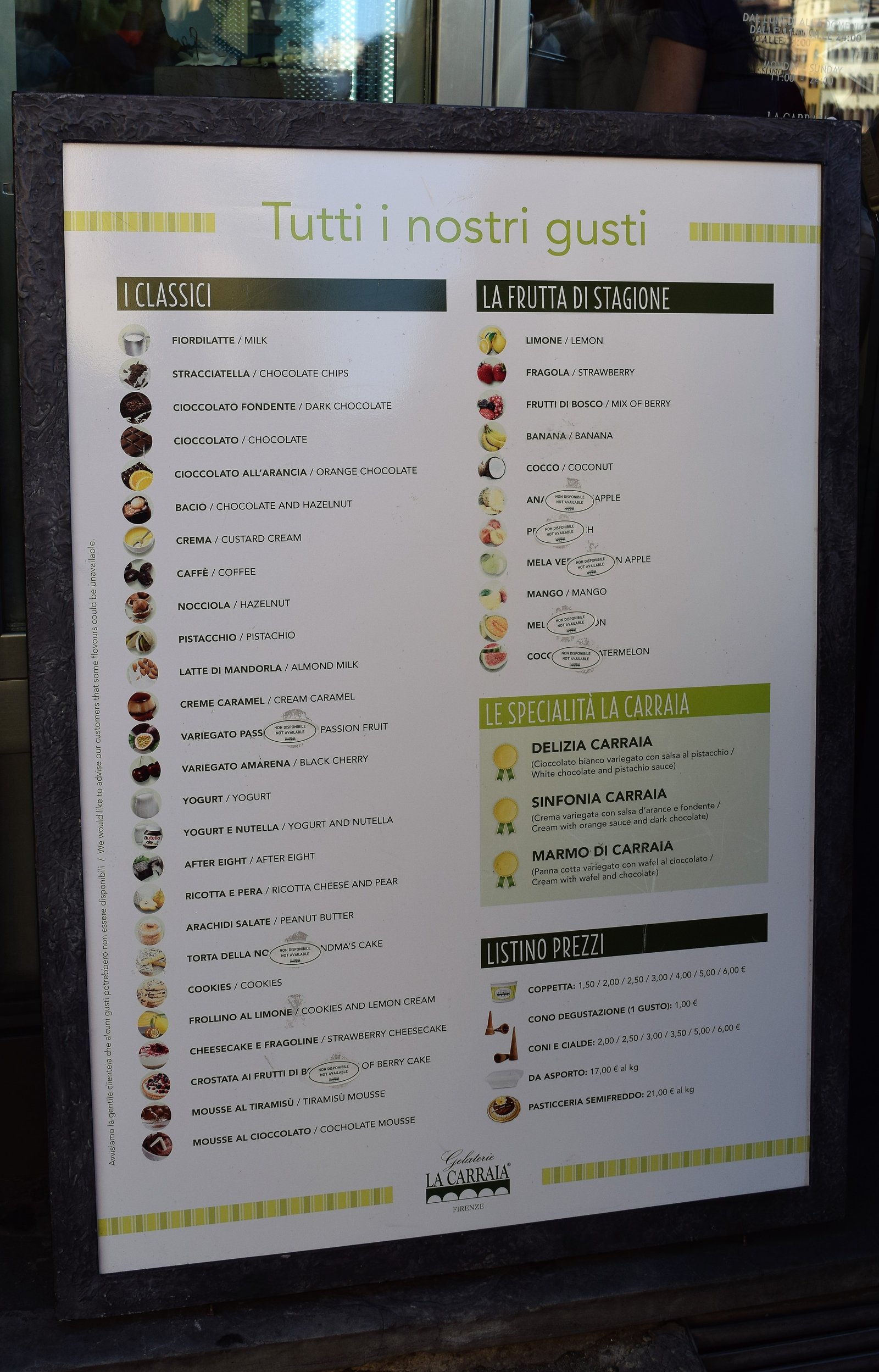 To give you a better idea of what I am talking about…. a regular cone at La Carraia is €2,50. It can be one, two, or three flavors and is quite a large serving. People get their cones and enjoy them along the Arno.
Now…
Now, let's head for Piazza della Signoria. The very same cone with not as many flavor selections at Caffe Monarico cost us 6,00€!! That is more than double the price and, it wasn't any better gelato. In fact, it was average with pretty basic flavors.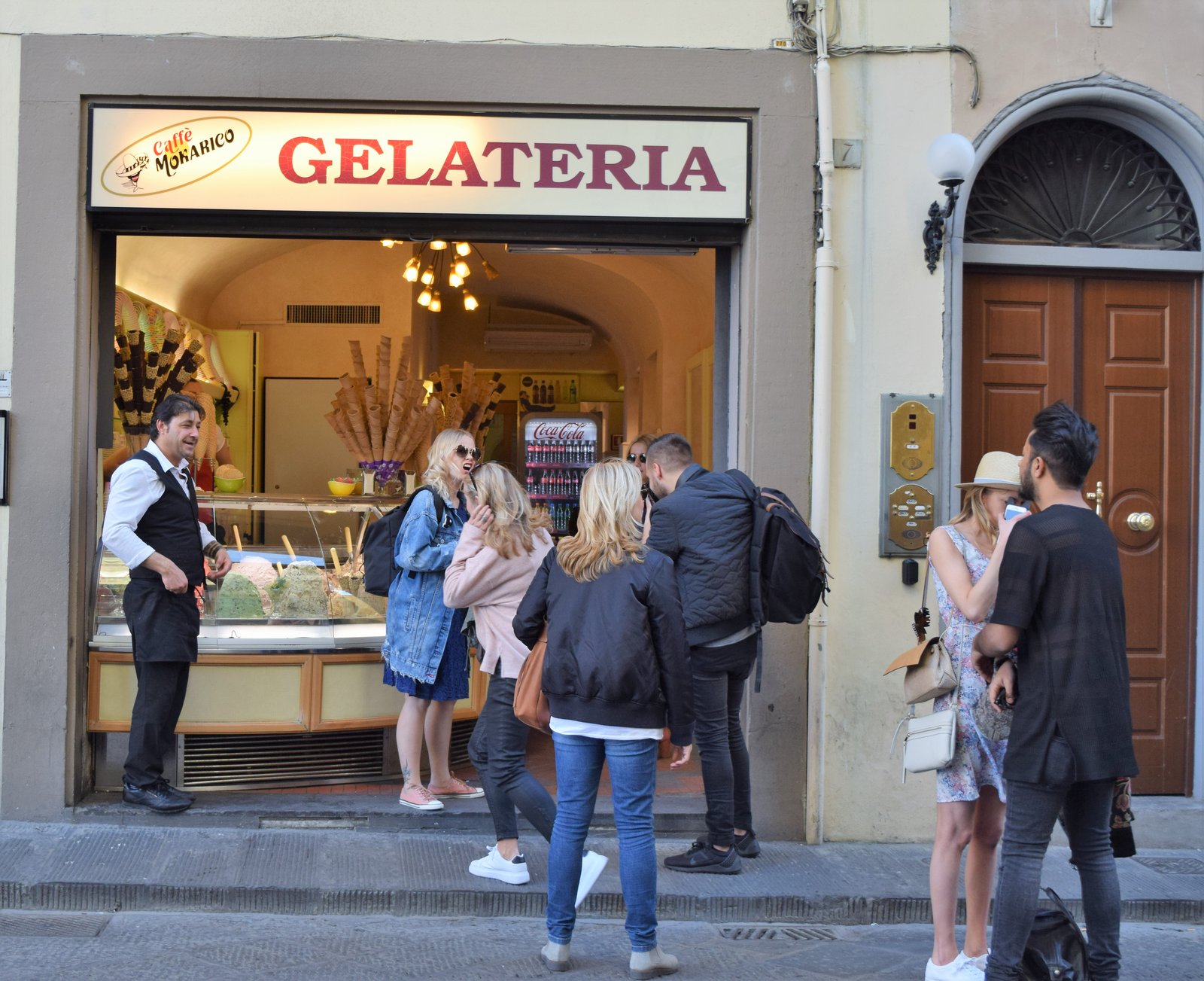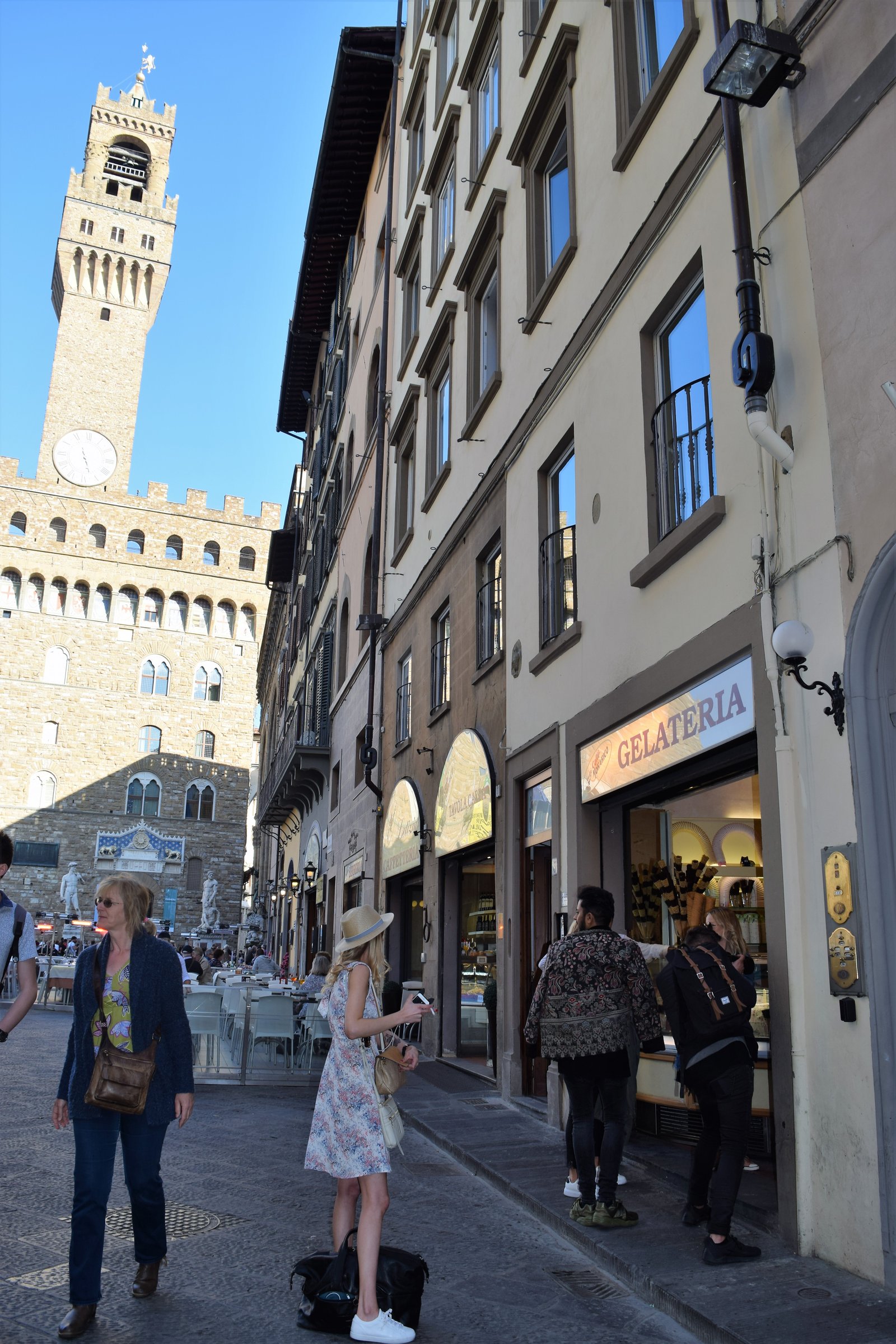 Location – Location – Location
I guess gelato locations are the same as real estate; it's all about location – location – location. But why pay more than double? You can certainly walk to Piazza della Signoria and enjoy your gelato from another location and enjoy the same view. Up to you but I'd rather have a better gelato, more often than pay for the location.
Some Simple Things to Look For
Look for flat metal tins, which may have lids on them. If you see a store with plastic containers – try another.
For quality gelato, you want natural ingredients, and a key sign means that colors are not super bright. Bright colors usually mean that coloring could be possibly added.
Gelato overflowing its container has a chance of being kept at a higher temperature level which might be a safety risk.
Look for seasonal fruit flavors
The best thing to do…
Ask a Local
The best way to find a good, inexpensive place for gelato? Ask a local. Most Italian will also have their delight in a cup rather than a cone. Well, let me rephrase that – most adults will have it served that way. Listen for Italian being spoken and if there are quite a few – try it if you are embarrassed to ask. You will find out for yourself!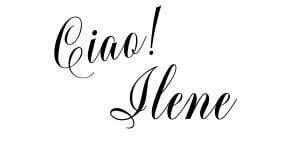 Editor's Note:  This article was initially published on October 6, 2015, and was updated on November 2023 for accuracy and additional information.