This post contains affiliate links which means that we may receive a small commission if you make a purchase through a link at no additional cost to you. Thank you for your support!
It is said that history repeats itself and in the case of Florence's wine windows that statement is true.

Wine Windows – An Ingenious Concept
Wine windows were an ingenious idea when they were introduced in Florence during the 1600s. This is when the Bubonic Plague (aka the Black Death) was sweeping across Italy and Europe. These windows were designed to allow wine merchants to sell their wine to the public without direct human contact, akin to todays' social distancing. What was important is that the merchants were able to earn money selling their wine thus enabling them to stay in business and survive the plague.
Modern Day
Fast forward to the year 2015. Three Florentines came together and launched Associazione Buchette del Vino or the Wine Window Association. Their goal was to catalog this historical event so future generations could learn about it and its importance in Florence's history.
Although there were no official records of these windows being in existence, the association was able to discover that there were approximately one-hundred-fifty wine windows inside the walls of Florence. There are also a hundred more throughout the Tuscan region. Unfortunately, most of these windows were covered over or removed altogether.
VIDEO: On Instagram, Ilene found a great video on Osteria Delle Brache's account of a wine window being used. Special thanks to Osteria for giving us permission to link to their video.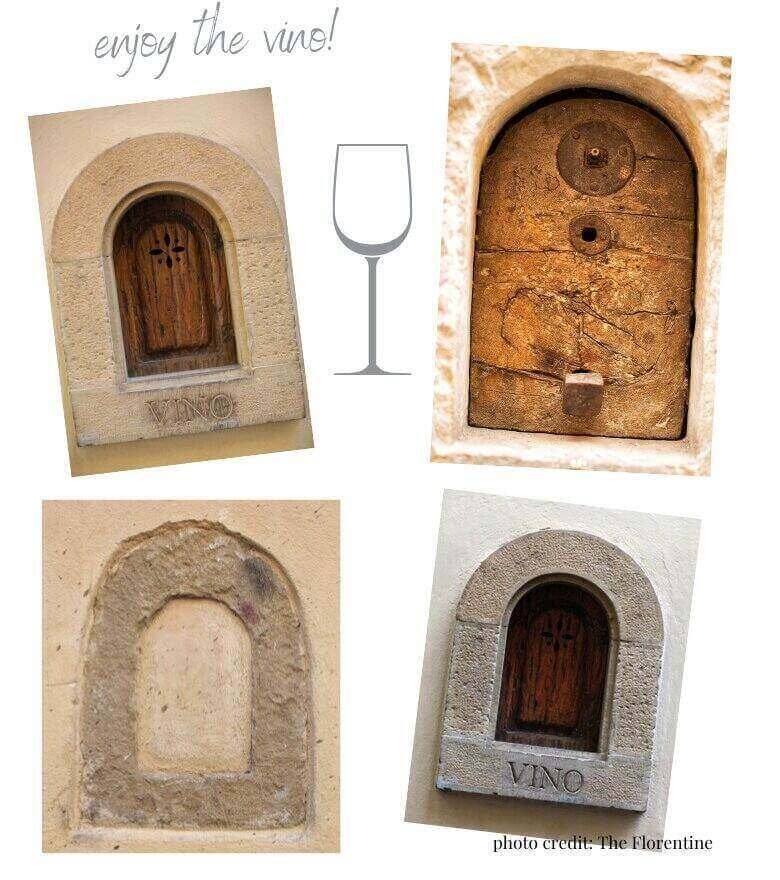 Covid-19
Today with the Covid-19 pandemic five of these windows have reopened but not all just selling wine. Two of these businesses are also selling other beverages, food, coffee, and our favorite… gelato.
The Local, a great place for current news in Italy. This post is a great article from back in August 2020.

Our Story With Wine Windows
Ilene and I became aware of these special windows while strolling, the Italian passeggiata, throughout the streets of Florence. We thought that these small windows were cute and even took pictures of the ones we happened to find not knowing what their purpose was at the time.
This is our memoir and personal adventure, which has changed our lives forever. Our Italian Journey is a compelling read for anyone who wants to experience and appreciate daily life in Italy and to understand its charm, appeal, and cultural differences. Join in the laughter as we also divulge the trials and tribulations we encountered along the way.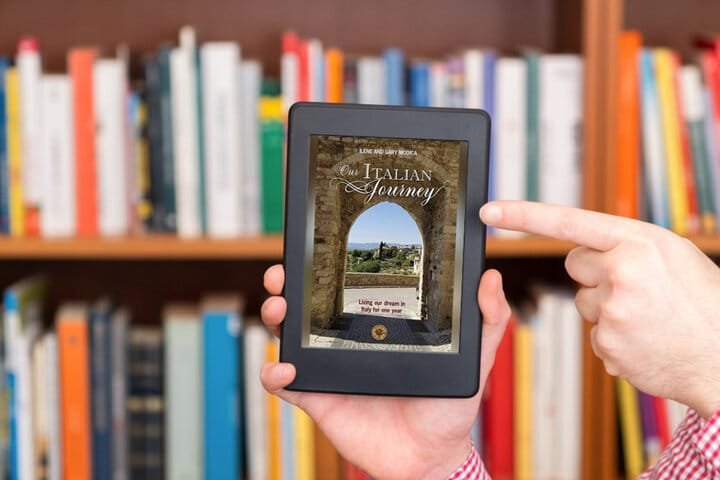 Conclusion
Remember, when you are in any town in Italy or anywhere in the world, stroll the small back streets and take notice of every detail. You never know when you'll run across a part of history as we did.