Siena, Tuscany | Italy
Siena can be found in the rolling hills of Tuscany in Italy. If you are unsure where it is, here is a link you can view
This post contains affiliate links that help keep this website running. By purchasing through our links, we make a small commission at no extra charge to you. Thank you for your support!
Piazza Il Campo – The Square
Located in the center of Siena is the fan-shaped square, or piazza, known as Piazza Il Campo. The Torre del Magnia, or tower, dates back to the 14th century and has amazing views from the top with its distinctive white crown. The climb to the top is a little over 500 steps and well worth your effort. This historic piazza, one of Italy's most visited attractions, has been declared by UNESCO a World Heritage Site. Along the outside border of the piazza are great restaurants. This was our location of choice for lunch, dinner, or just a spritz cocktail in the mid-afternoon.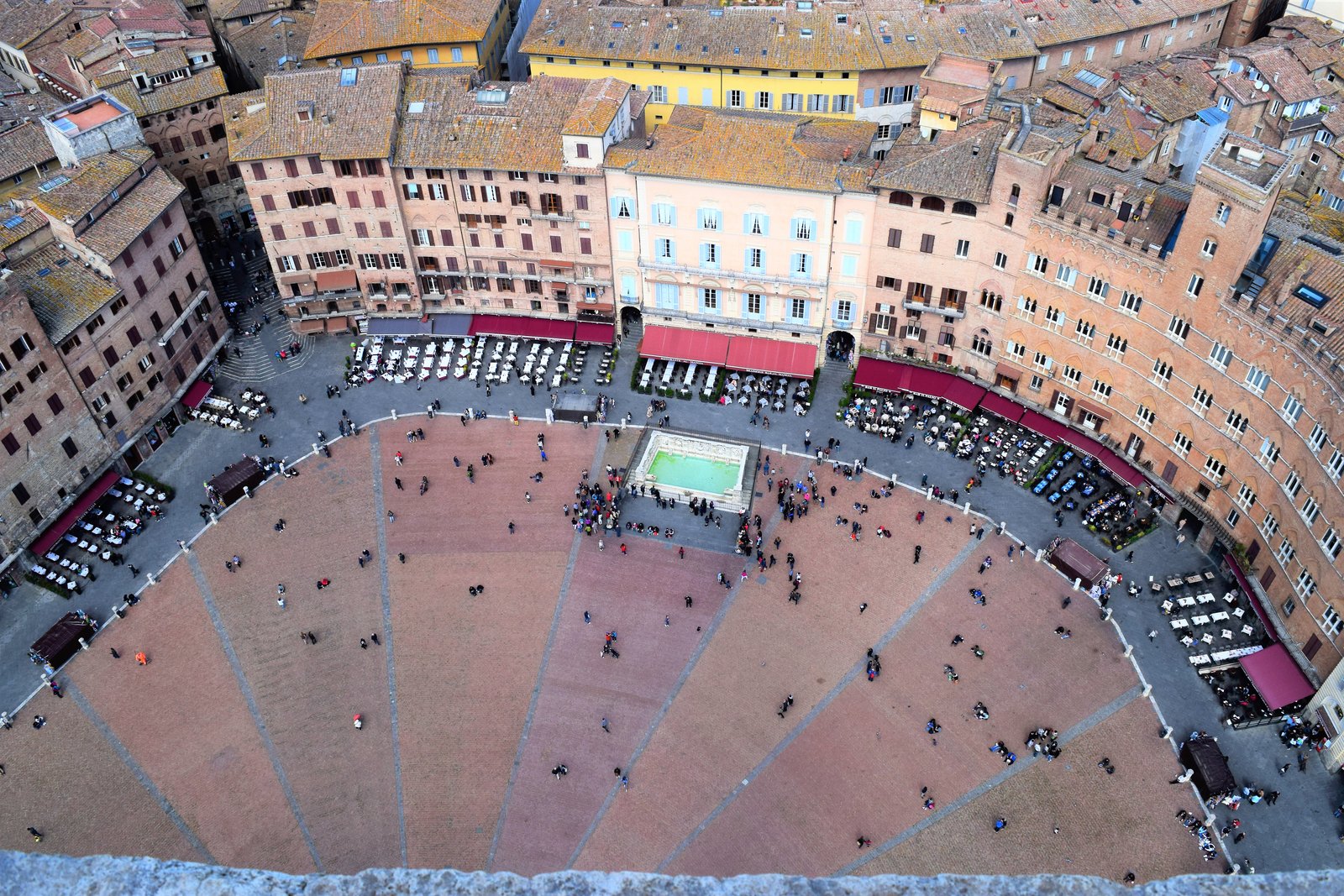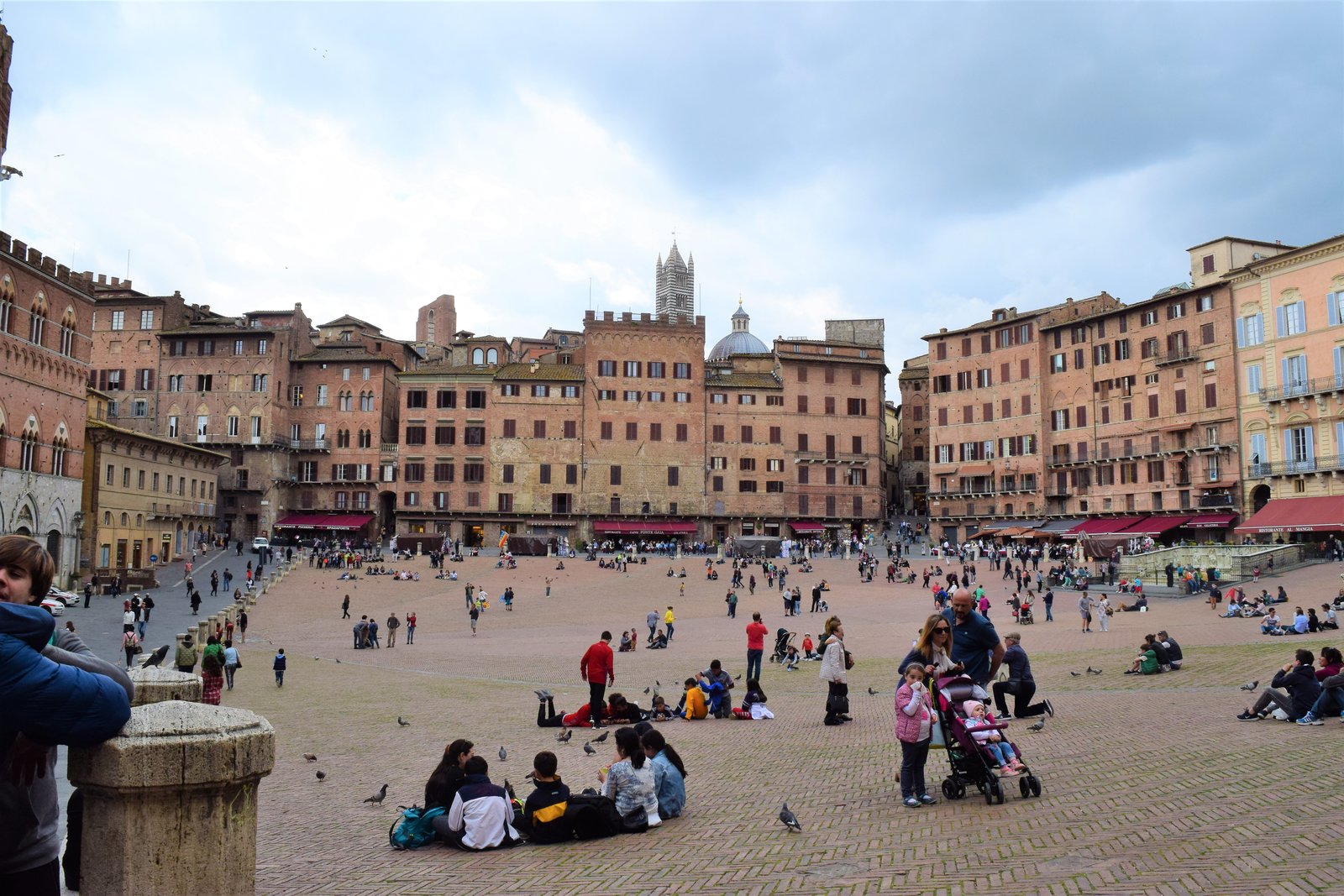 The Palio
Held on July 2nd and August 16th is the famous Palio horse race. You might recognize this piazza from the James Bond movie, Quantum of Solace. The 17 historic "contrade" (districts or neighborhoods) participate in this race. Each contrade has its own distinctive flag, color, and design. Most of all, attending this race remains on our 'bucket list' of things to do. Check out this link to find out more about The Siena Palio.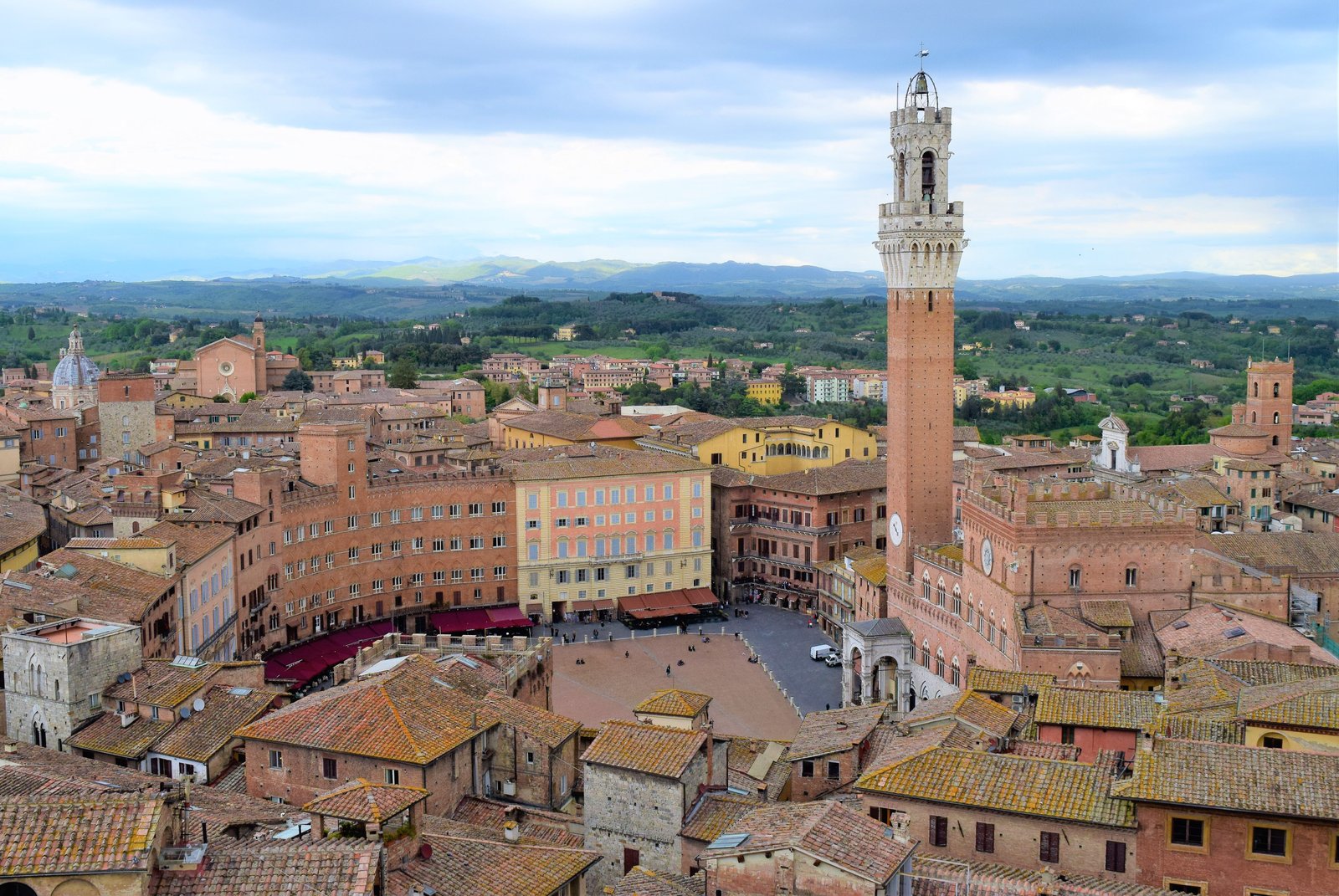 The Cathedral (Duomo)
Built during the 12th century, the Cathedral is a true masterpiece of Italian Romanesque-Gothic architecture.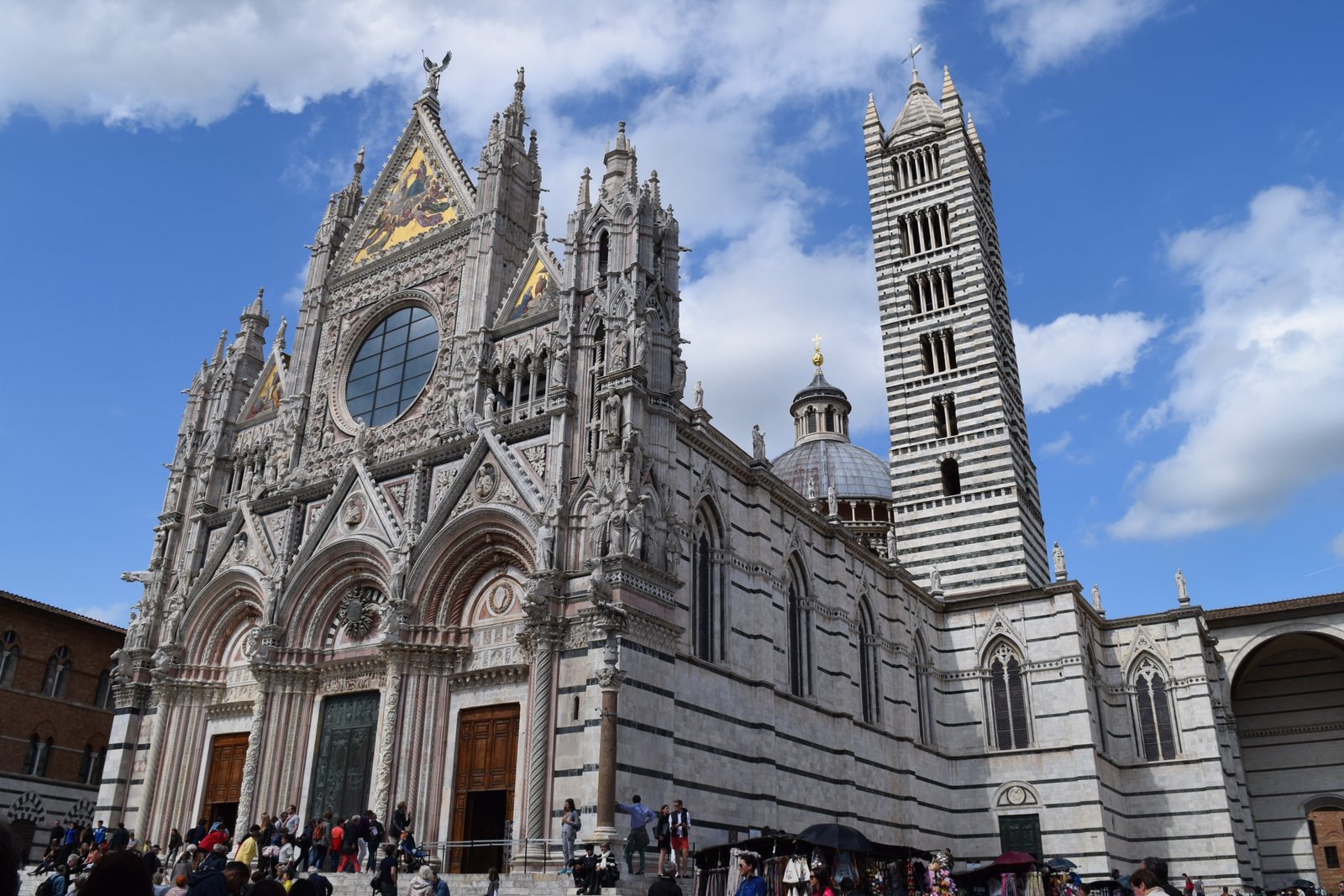 Both these books beautifully capture the essence of Italy, its people, and the strong sense of community that defines life in small Italian towns. With lyrical prose and reflections, Ilene & Gary invite readers to accompany them on a journey of self-discovery and transformation in the heart of Tuscany.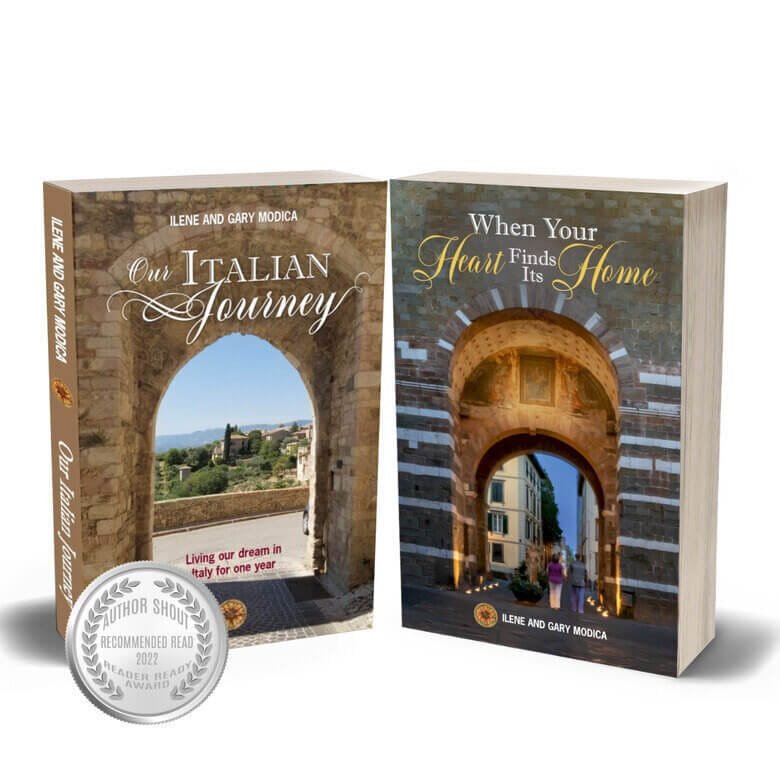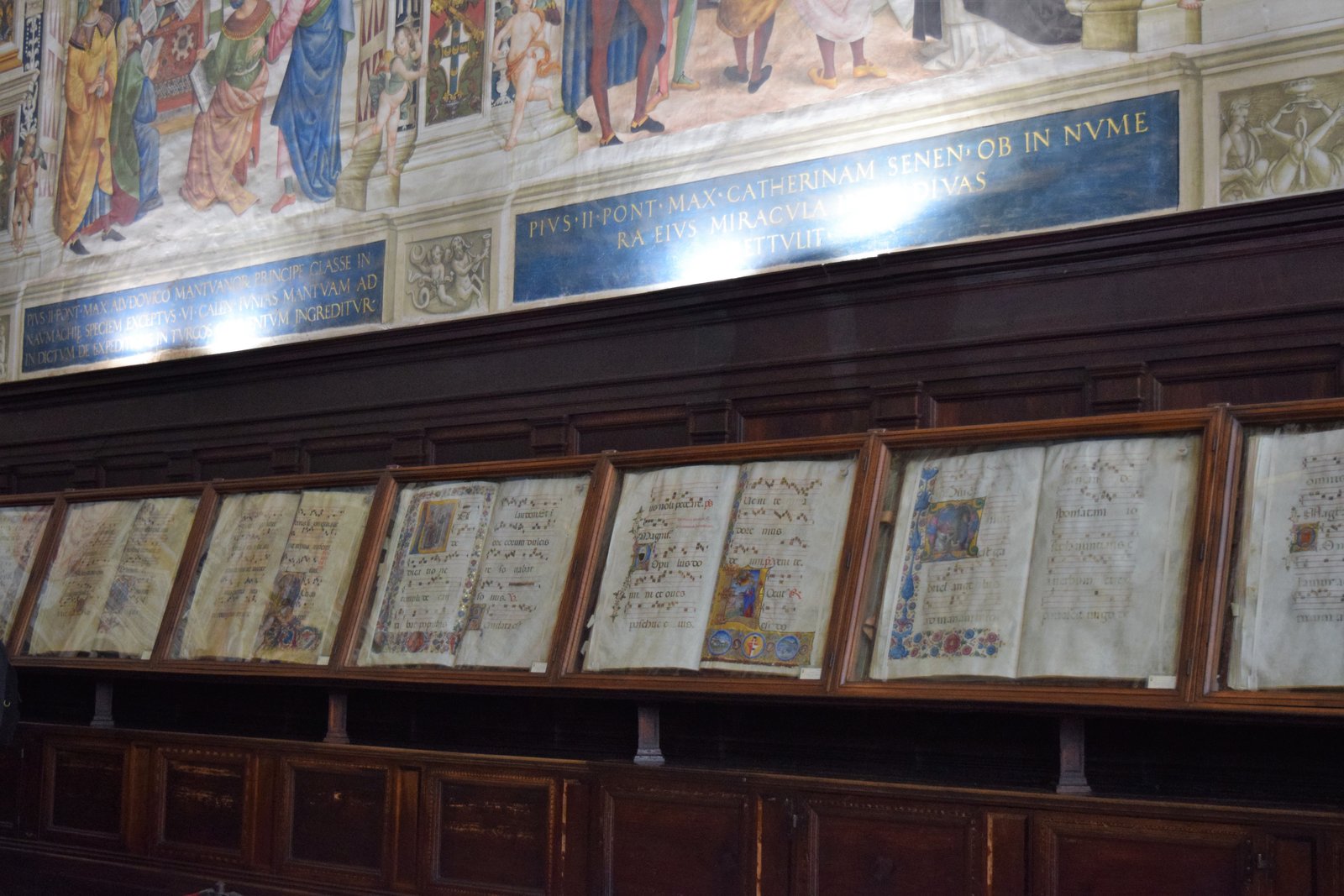 The Facciatone
The Facciatone (pictured below) remains an unfinished facade of the cathedral. If completed, the addition would have nearly doubled the area of the cathedral. You can go inside and climb up this narrow walkway for amazing views of the city.
Old Bank
The Palazzo Salimbeni, located in the piazza of the same name, is the Monte dei Paschi di Siena, one of the oldest banks in continuous existence in Europe.