Selinunte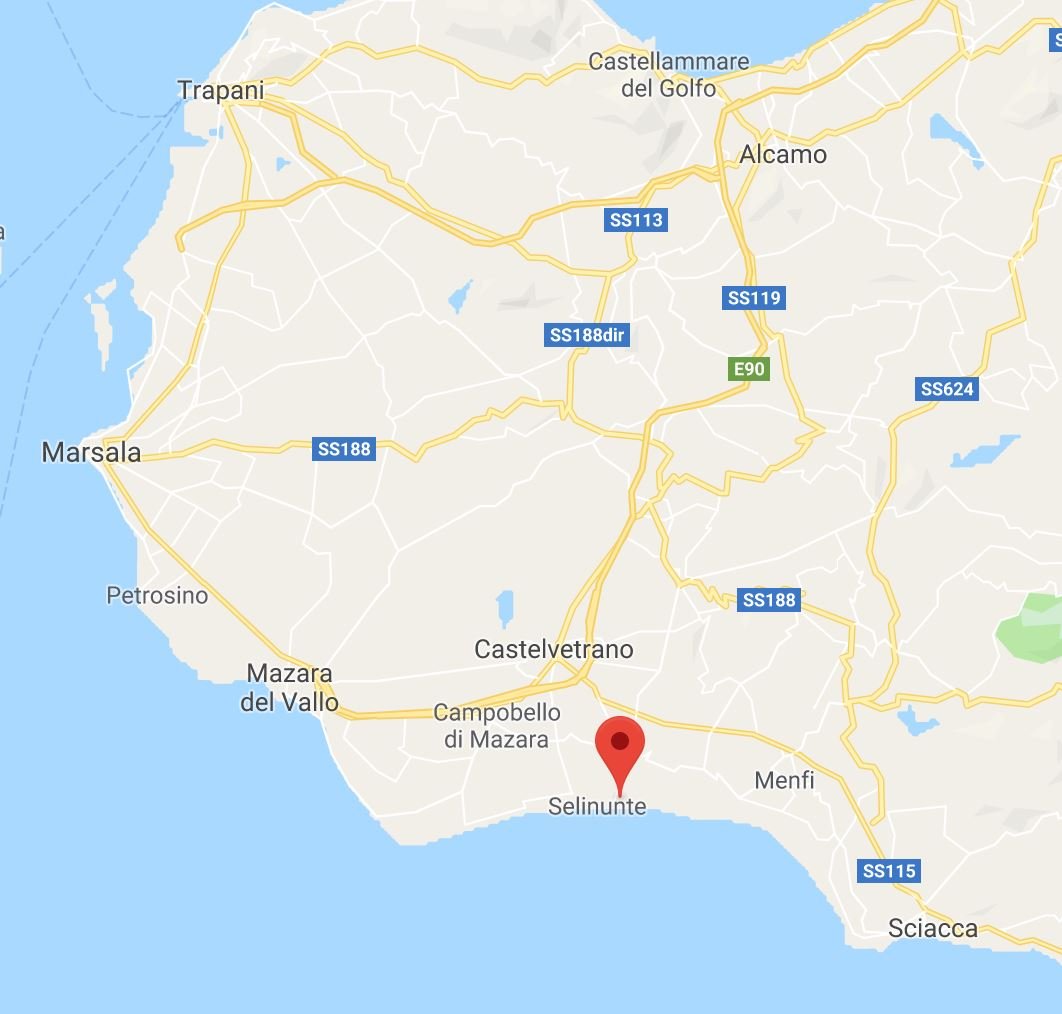 While driving from Marsala to Sciacca in Sicily, we decided to stop at Selinunte and see the temples. It was an easy drive and signs directing you were everywhere. The ruins of the city are located in the municipality of Castelvetrano, in the southern part of the province of Trapani. Most noteworthy, Selinunte is the largest archaeological park in Europe and covers about 670 acres and 2,500 years of history.
There is one temple off in the distance by the ocean but you have pay for a little train tour (about €6). Because we were only planning on a quick visit, we decided against the tour. We were never able to find out if our photos below is of Temple A, B, C, D or O.
This post contains affiliate links that help keep this website running. By purchasing through our links, we make a small commission at no extra charge to you. Thank you for your support!
It is an easy walk around the park but you can pay for an electric car (golf cart) if you choose. Also, I would suggest you allow at least two hours to walk the entire park and visit the museum.
Museum
In addition to the ruins, there is also a museum on the property towards the back of the park. We weren't sure if it was someone's house or not but upon walking to the front of the building we could see the sign for the museum. Since they have a lot of artifacts you can see, if you need to shorten your visit, you probably could skip this.
History
Selinunte was born between 650-628 BC. It was first colonized by the Megara Hyblea people. The area took its name from the word "Selinon" which is a wild parsley plant that still grows in the area today.
The Greeks, Carthaginians, Sicilians, and Romans fought over Selinunte. The rich and prosperous history of Selinunte ended during the First Punic War. As a result, was never inhabited again and was laid to ruin by the fleeing Carthaginians and probably several earthquakes.
The Temples
The seven temples were built on a limestone acropolis overlooking the sea and were built in the Greek Doric style. Of the seven original temples, only three are remaining and of the three temples, only one (Temple E) is somewhat restored. It is said to have been restored between 1925 – 1927. Temple C is also the oldest dating back to 560-550BC. At the peak of its popularity, the town had approximately 100,000 inhabitants.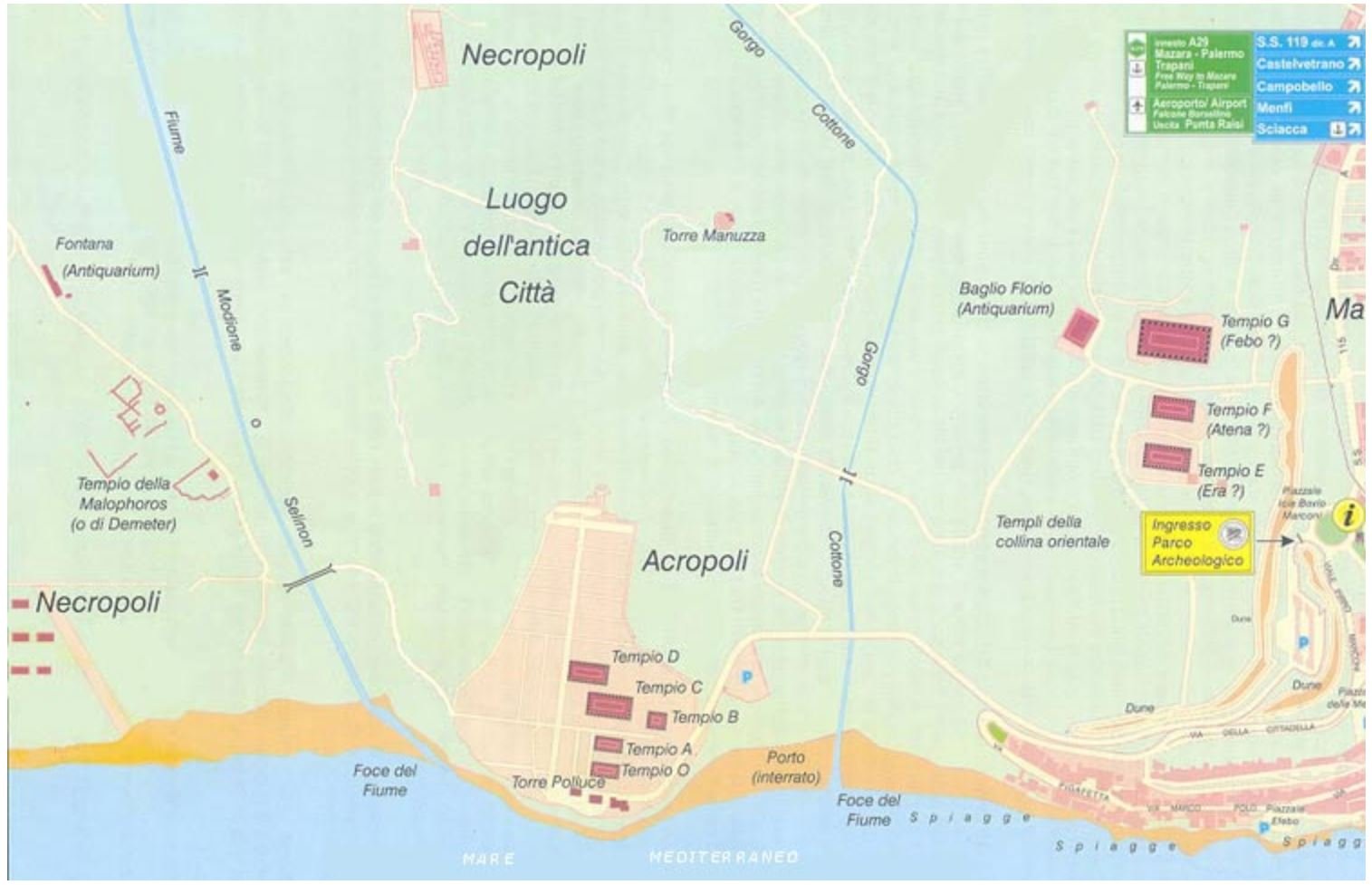 Each of the temples was dedicated to a God:
Temples A & O were built around 490-460 BC. They were dedicated to Dioscuri and Poseidon
Temple C was dedicated to Apollo
Dedicated to Athena and built around 540 BC was Temple D
Temple E because of an inscription found on a votive stela indicates that it was dedicated to Hera; however, some scholars argue that it must have been dedicated to Aphrodite on the basis of structural parallels. It was built 460-450 BC
Temple F was probably dedicated to Dionysus or Athena and built 550-540 BC
Dedicated to Zeus and built between 530-490 BC was Temple G
In addition, another temple site was recently discovered but not much is known about it yet. We found this great site that can show you more about each of the temples Selinunte Temples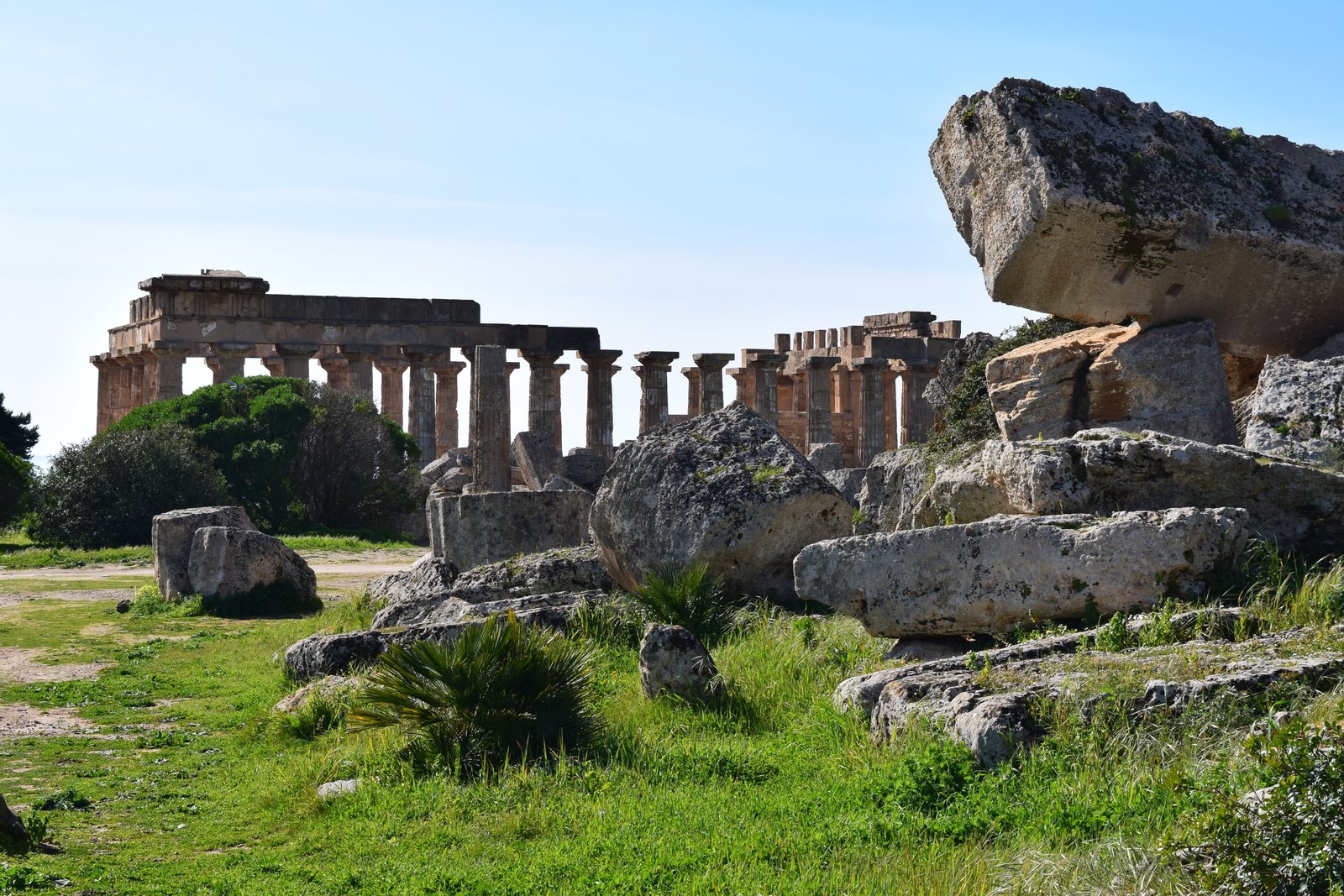 In Conclusion
Finally, Selinunte is one of those places that makes you imagine what life was like back then. While you stand in front of Temple E you might wonder, "How did an ancient civilization build these monuments without modern technology?"
If you are traveling past the town of Castelvetrano in southwestern Sicily, take the time to see Selinunte. It is easy to get to and definitely worth the visit!
VISITING INFORMATION:
Selinunte Archeological Park, Via Selinute, Castelvetrano
Open from 9:00 am – 6:00 pm
Ticket price: €6.00