Italian citizenship by descent or dual citizenship, is a gift to pass along to further generations.
In 2015 I applied for citizenship with Italy through the process called Jus Sanguinis (through blood) and Ilene through Jus Matrimonii (through marriage). This process (a roller coaster ride as we still refer to it) took just under three years. At the time we received our citizenship, we were informed that our children and grandchildren, if they wanted it also, would file under me. They would only have to go through the Vital Records department and not the long drawn-out process I went through. Hah!!!
This post contains affiliate links that help keep this website running. By purchasing through our links, we make a small commission at no extra charge to you. Thank you for your support!
The Gift of Italian Citizenship by Descent
Our youngest daughter told us in January of 2021 that she wanted citizenship and inquired what she had to do. I told her I would get the papers and pay the filing cost to put her application through.
In hindsight, I should have had her fill out the citizenship request since she was 30 years old at the time. Instead, I filled everything out and sent it to the Italian Consulate in Los Angeles. It was sent to this consulate as she lived in Arizona at the time and this consulate overseas the state of Arizona.
Big mistake. I thought I was helping her by starting her process – but since she was an adult – she needed to be the one presenting her paperwork. Since it was during COVID, they told me to mail everything to the attention of the Vital Records Department. Easy peasy right?? Everyone I spoke to told me the process would take anywhere from six to nine months, especially in COVID-19 times.
"Good things take time, as they should. We shouldn't expect good things to happen overnight. Actually, getting something too easily or too soon can cheapen the outcome."

— John Wooden
All Good Things Take Time
Fast forward to February 2022.
Italian citizenship by descent takes a bit of time. Our daughter informed us that she received a communication from the Italian Consulate in Los Angeles asking if she still wants to file for Italian citizenship since the original application came from me and not from her.
Of course, she said yes so… she had to fill out the application for herself as they could not use the one, I filled out for her. At least they allowed her to use the application payment I sent instead of charging us again. Thank goodness for little miracles.
Never Give Up on Italian Citizenship
Fast forward to January 2023.
Our daughter informed us of another communication from the Consulate asking for a copy of a driver's license, utility bill, or some other official paperwork showing her address so they can see that she lives within the LA Consulate's jurisdiction. Within a week this was completed. Then, once again… we found ourselves in that uncomfortable holding pattern since all was in their hands now.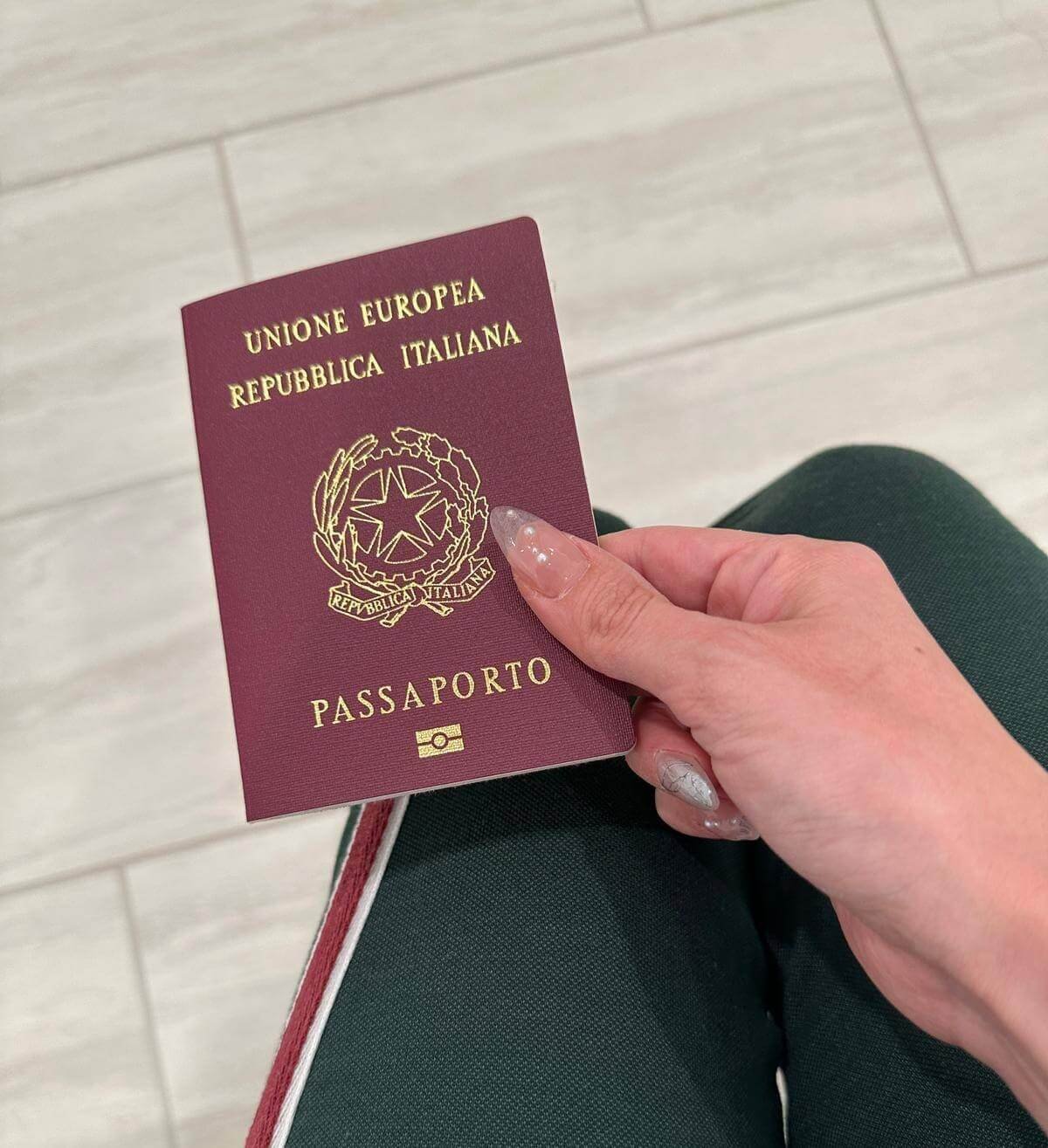 The Perfect Ending to Our Italian Citizenship by Descent Story
Finally, in May of 2023, our daughter received an email from the consulate. The email said she was recognized as an Italian citizen. She was now the proud recipient of Italian citizenship by descent. After two years and four months, she became a citizen just like Ilene and me. Of course, had we properly filed her application, it probably would have only taken a little over a year. Still… it wasn't the six to nine months we were previously told. Mission accomplished and now our youngest is also an Italian citizen. Happy days are here again.
I hope if any of our other children want Italian citizenship in the future, the process gets a bit easier, or maybe we just make sure we are a bit smarter in the application process.
This is our memoir and personal adventure, which has changed our lives forever. Our Italian Journey is a compelling read for anyone who wants to experience and appreciate daily life in Italy and to understand its charm, appeal, and cultural differences. Join in the laughter as we also divulge the trials and tribulations we encountered along the way.